Australian Survivor is known for its intense physical challenges, strategic games, and unexpected plot twists. These keep viewers engaged and entertained throughout the season.
If you're a fan, you won't want to miss the next episode. But here's the catch, Australian Survivor is only available to viewers in Australia.
However, there's a solution, and it's by using a VPN.
Let's get started as we show you the easy, step-by-step way to watch the Australian Survivor from New Zealand or any other place outside Australia.
Why do you need a VPN to watch Australian Survivor outside Australia?
Australian Survivor's streaming platform, 10 Play streams the show for free, but the service is only available to viewers located in Australia.  To access the show in countries like New Zealand, you'll need to use a VPN to change your IP location to Australia.
Once you do that, you'll get access to the website, no questions asked.
If you try to access it you'll likely be blocked due to your IP address revealing your location.
You will see the error message:
10Play is available for Australian residents only.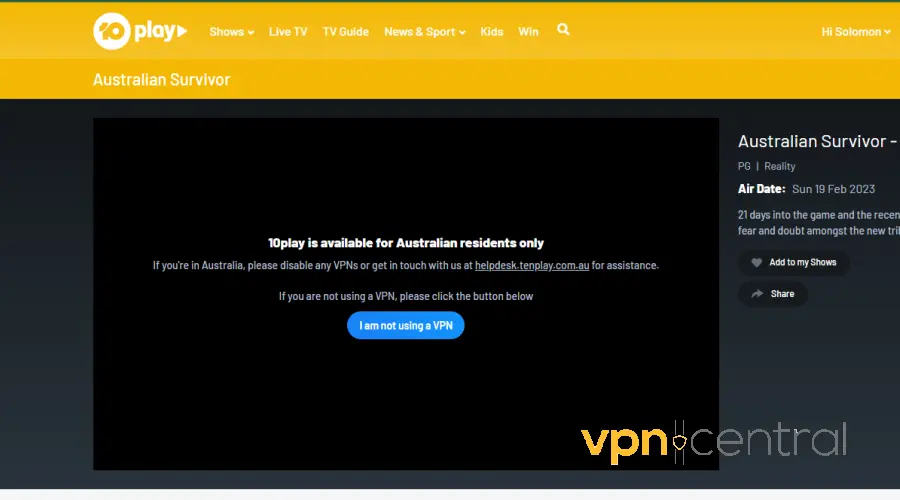 But with your VPN active, you will not have that problem.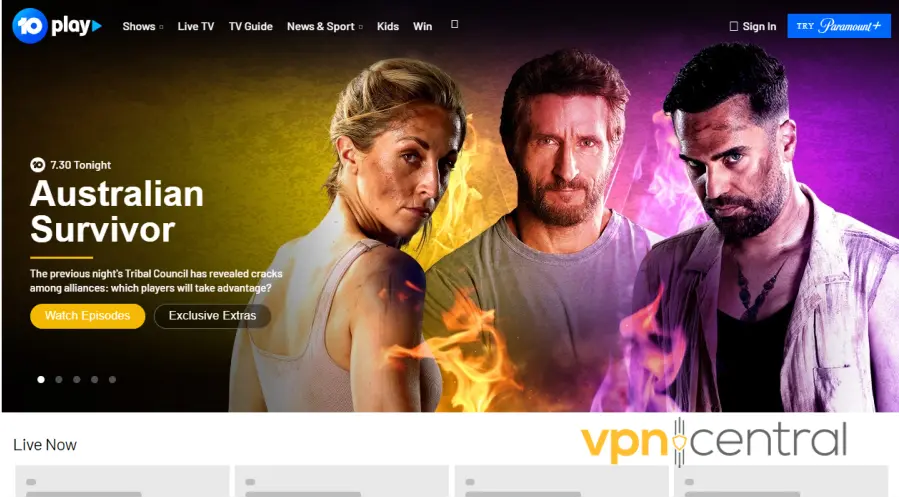 Let's see all the steps needed to watch the Australian Survivor in New Zealand and beyond.
How to watch Australian Survivor in New Zealand?
While there are several VPN providers, we recommend NordVPN – a VPN service with a vast network of servers and excellent security features. 
Here's how to use it to access Australian Survivor from New Zealand:
Visit the NordVPN website and sign up for a subscription.
Download and install the NordVPN software on your device. The software is available for  Windows, Mac computers, smartphones, and tablets.

Launch the app and log into your account.
Connect to a NordVPN server located in Australia.

NordVPN has a fleet of 190+ servers in five locations across Australia, so you'll be able to find a server that works well for you.

Once you're connected to a NordVPN server in Australia, visit the 10 Play website and create a free account.
Start streaming Australian Survivor on 10 Play from New Zealand!
NordVPN offers a large range of more than 5500 servers worldwide, including 190+ in five locations across Australia.
This extensive network of servers makes it easy to unblock Australian Survivor from New Zealand, Canada, and pretty much any place in the world.
Additionally, NordVPN has some of the strongest security features among VPN providers.
It also offers high-quality protocols, including its own – NordLynx which provides fast and reliable speeds while maintaining high levels of security.
This makes NordVPN ideal for streaming geo-locked video content. If you have any problems with it on 10play, pick an obfuscated server. It'll hide the fact that you use a VPN thus allowing you to pass all blocks.
Finally, NordVPN is pretty affordable, especially considering the range of features and capabilities it offers.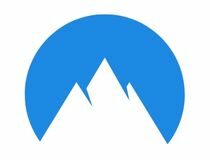 NordVPN
Connect to NordVPN to easily watch Australian Survivor from anywhere!
Wrap Up
Watching Australian Survivor in geo-blocked regions can be a bit of a challenge. But with the help of a reliable VPN, it's all a breeze!
Following the simple steps we've outlined, you can easily access it on 10 Play.
So if you're looking to watch Australian Survivor in New Zealand, just connect to a VPN server from Australia and you're good to go.