With the advancement of technology, the viewing options that are at people's disposal to watch sports online are many.
But some people find it difficult to watch their favorite sports and events from their location.
Have you ever experienced the disappointment of trying to watch your favorite match live and not being able to?
Do you feel frustrated when you cannot access a Sports website just because of the location you are connecting from?
You will discover that watching Sports online without restrictions is not that difficult if you just use the right tool.
How to watch sports online without restrictions
There are two ways you can watch sports online without restriction.
But before you look at them, you should note that these are for paid streaming services, and you will need a subscription with the streaming service before you can use these methods.
SmartDNS
SmartDNS services are quite popular when it comes to streaming content from anywhere.
These services reroute your DNS queries to remote servers that hide your IP address from websites and services that are geo-restricted.
When you use a SmartDNS service, the websites it connects you to have no way of knowing your true geographic location.
Since they cannot find your location, they do not block you out. This helps you access any streaming service you want, allowing you to watch sports online from anywhere in the world.
VPN
VPNs help you watch sports online from anywhere in a similar way as SmartDNS services do. There are a few variations though, which make VPNs the ideal and recommended option.
But VPNs don't just hide your IP they will mask it with their own IP.
When you connect to a VPN server, the IP address visible to anyone is that of the VPN server and not yours.
This is the case with all websites you visit, while SmartDNS services hide your IP only from websites for which they reroute your DNS requests.
This feature of VPNs allows you to pretend to be anywhere in the world and hide your true geographic location from everyone for anonymity. So all you need to do is choose a server where the streaming service you wish to use is located, and you're good to go.
VPNs also encrypt your entire traffic, meaning nobody can see what you are doing when you are connected to a VPN server. This makes your connection a lot more secure and makes your online activity private. Nobody knows what you are doing on the internet when you use a VPN, which makes it impossible for anyone to spy on you or steal your personal data.
The encryption overhead reduces your connection speed to a certain degree. This does not happen in the case of SmartDNS services because there is no encryption involved, but it is still safer and better to use a VPN.
How to watch sports online with a VPN
Of all the options mentioned above, using a VPN is the best.
That's because VPNs still work even in highly restrictive countries. So whether you live in a censored country or want to watch sports events from such a place, a VPN will help.
That is, of course, if you use a reliable tool that truly has good security and unblocking capabilities.
One of our favorite options for watching sports is ExpressVPN. Not only is it fast and secure, but it can unlock content from 94 different countries, so you have plenty of options.
The tool is also very easy to use for watching sports:
Get an ExpressVPN subscription and download the dedicated app to your device.

Install ExpressVPN and launch the app.

Click on the ellipsis in the UI to open the server list. Pick a country where the sporting event you want to watch is broadcasted.

For instance, if you want to watch NFL, pick the United States.

Make sure you're connected, then head to the website or service that streams your favorite sport.

Enjoy fast and unlimited streaming.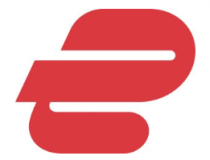 ExpressVPN
Watch sports events from all around the world using this reliable and unblockable VPN!
Why watching sports online is better
People face a few problems when they watch sports on cable. A few of them are listed below:
More viewing options
If you want to catch all the live action from your favorite sport but it isn't popular in your country, or if you are traveling to a country where it isn't popular, you will face this issue.
The broadcasting rights for different sports and their events are acquired by different services. While it is a case of the largest bidder winning, in far-off places, there are almost no options to choose from.
Television media companies acquire rights for sports and events if they think there is a good viewership of the sport. If that's not the case, you won't have anywhere to watch your favorite sport.
However, if you opt to watch sports online, you won't have to face this issue. The online world is also affected by geographical boundaries, but it is never affected by TRP and other such factors.
You will almost always find streaming options for your choice of sport on the internet, no matter where you are.
Cable subscription
If you wish to access a certain channel that shows your favorite sport, you need to have a subscription to that channel.
This can increase your monthly TV expenditure substantially, depending on where you are located in the world. You will have to shell out money to subscribe to a channel that shows your choice of sport.
But since that channel won't always cover a lot of other sports that you might also have an interest in, it could feel like needless spending. You won't get the service you want for the cost you pay, which is always a problem.
With online streaming, you have a lot of options.
While you would almost surely need a subscription to an online streaming service, it is usually less than what you pay for your cable.
Besides, these streaming services provide a lot more content in addition to live games.
You get access to player interviews, replays, highlights, analysis, etc. which you don't get on cable. Moreover, you have access to this content on demand.
So you can watch all replays, interviews, and highlights whenever you want.
Device independence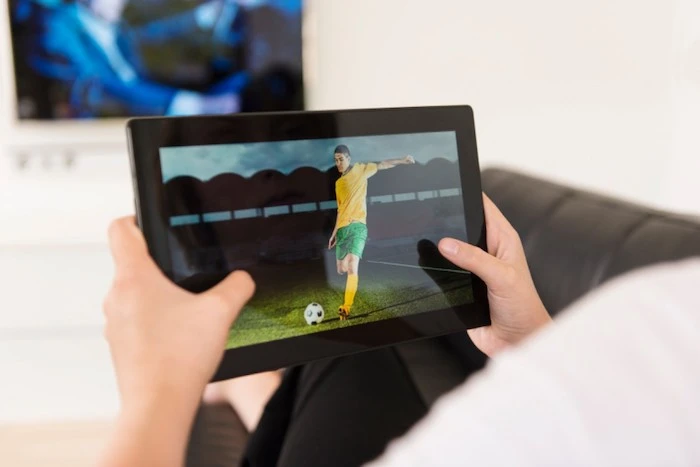 Although TV viewing is also getting modernized and users today have a lot of options to watch TV content, the basic TV viewing experience remains restricted to your television set or a laptop or computer.
People don't find any fault with that, for there is greater enjoyment in watching sports on larger screens with good picture quality.
However, you can't always be near your television when there is a match or an event. Due to different reasons, you would be somewhere far away from your television.
With online streaming, you don't have to worry about this anymore. You carry your sports wherever you go when you watch sports online because you can stream live action on your smartphone, tablet, etc.
You can also stream it on your Smart TV at home for a better viewing experience, but the fact remains that you don't have the shackles of device dependence when you watch sports online with a streaming service.
The problems in watching sports online
Your love for the sport is not limited or affected by the sport not being popular in your country. It's something that people get entranced with because of who they are.
While there is no restriction in following an international sport not played in your country and supporting a team, there are often a few restrictions when you want to watch sports online from anywhere.
Geo-restrictions
While there are many attractive streaming services for any sport you wish to watch, there remains the fact that all of the streaming services are geo-restricted.
This means that they are available only in select parts of the world.
Users from outside this coverage area cannot access the streaming service, and they have to look for other ways to watch the live action.
Sometimes, they fail to find an alternative owing to their location.
The reason behind geo-restriction is broadcasting rights.
Streaming services do acquire broadcasting rights for particular sports. But they don't have right to show the sport everywhere in the world.
They can only broadcast it to users in a particular area. So if you are outside this area, you cannot access the streaming service.
Moreover, if you do live in that area but travel abroad frequently, you won't be able to access the streaming service when you are outside its region of coverage.
This means that despite having a valid subscription to the service, you are rendered unable to watch your favorite sporting event because of the place you are in.
But as you've already seen, you can easily bypass that with a VPN.
Unreliable free streaming sources
While a lot of people prefer paid streaming services due to the quality of streaming and extras, they get on-demand access to, many people around the world use free streaming services.
These services provide free access to sports to users anywhere in the world. There are no checks in place which located the user before deciding on whether to grant them access or not.
The quality of reception isn't always great, but it is a streaming option free of cost.
However, such streaming websites operate illegally. You can get into trouble for using these websites. This will depend on where you are using these websites from.
If you do such a thing in countries like USA and UK that have strict copyright laws, then you can be in serious trouble if caught.
In addition to that, these services can also be malicious in nature. You don't know who is operating the website that offers free streaming.
These websites are always crawling with ads to generate revenue. There's a high chance that the ads on these websites are malicious in nature.
While you click on them to close them and watch your favorite sport for free, malware could be downloading itself on your system and plague you for a long time.
---