Has this ever happened to you:
You're minding your own business. And then, you receive a call from your own number. You pick up and you hear a recording from Microsoft.
It says they have to deactivate your Office 365 product key because your IP address has been compromised. It adds that you have to press 1 to get a live person on the line to help you set up a new IP.
So, you press 1 because you can't think straight and your call gets transferred to a human call center agent. This person reassures you that everything's going to be fine and offers to remotely control your computer to fix your compromised IP.
If this scenario sounds familiar to you, beware: it's probably a scam.
What does it mean if your IP address has been compromised from several countries?
This is a common message scammers use to take advantage of less tech-savvy internet users. Usually, fraudsters use bot-based voice recordings to set their trap.
But they may also engage with you through email, text, or chat.
What does IP address compromised mean?
It implies that your IP address has been hacked. But technically, your IP can't get compromised. It's just a string of numbers that identify your device. What is hackable are your electronics such as your desktop computer, smartphone, tablet, and game console.
That said, a data breach that includes your IP can still spell disaster for you cybersecurity-wise. Criminals could use this information to hurt you in different ways. With it, they can:
Determine your location.
Infect your devices with malware.
Take over your social media and banking accounts.
Commit illegal activities using your identity.
In other words, leaving your IP exposed online can be dangerous. Unfortunately, you automatically broadcast it to the world when you use the internet.
Does Microsoft call you if your IP address is compromised?
No, Microsoft won't call you if your IP or device has been compromised. Scammers only pretend to be Microsoft employees to sound legitimate. After earning your trust, they'll exploit your gullibility.
Make no mistake, Microsoft will notify you when it detects a data breach involving your data in its custody. It takes every measure to inform you about such a security incident as required by the European Union's General Data Protection Regulation.
What Microsoft doesn't do is cold calls. Its communication lines are open if you need help addressing a potential data breach. But don't expect to hear your phone ring out of the blue.
So, if someone who claims to be from Microsoft (or any major tech company for that matter) reaches out to you to warn you about a compromised IP, be skeptical. Be even more suspicious when they want to remotely control your device or ask for your credit card data.
As a general rule, you shouldn't give anyone access to your computer or share sensitive information over the phone or any other medium.
What to do if you get a phone call saying your IP address has been compromised
If you get a phone call saying your IP address has been compromised, you should hang up.
If you're dealing with a recording, don't follow any instructions from the message to avoid getting tricked into helping criminals obtain whatever they want from you.
How to protect your IP
The best way to protect your IP when going online is by using a VPN. By letting a VPN server communicate with the rest of the world on your behalf, you can hide your IP.
Moreover, a VPN encrypts your traffic, preventing malicious parties from using your data against you in case of a breach.
IP cloaking is one of the basics every VPN can do. But this doesn't mean you should use just any solution. So, for this particular job, we would go with ExpressVPN.
ExpressVPN is your best bet if you want to mask the IPs of all devices on your WiFi network. It's arguably the best router VPN on the market. It's compatible with a long list of router models and has its own VPN router and web-based app to manage your connections easily.
Furthermore, this VPN has native apps for Windows, macOS, Linux, Fire OS, iOS, and Android. And it has dedicated Firefox, Edge, Chrome, Vivaldi, and Brave extensions.
When it comes to VPN tunnels, its protocol selection consists of OpenVPN and IKEv2, and its in-house Lightway.
Moreover, ExpressVPN gives you access to IPs from 94 countries and territories. Out of the 41 services we tested, this VPN has the third-largest global hardware fleet.
ExpressVPN does everything to make sure that your data is safe even from itself. It logs zero activity and connection data and uses RAM-only servers. It also has at least a dozen successful privacy and security audits to prove that you can trust its word.
ExpressVPN Pros:
Advanced IP and DNS leak prevention
AES-256 military-grade encryption
Among the fastest speeds on the market
Up to 5 simultaneous device connections.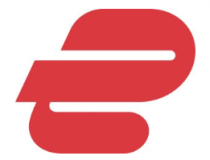 ExpressVPN
Supercharge your online privacy with ExpressVPN's fast and secure service.
Summary
Microsoft has systems in place to notify you about potential data breaches. However, it will never call you when your IP address has been compromised.
So, be aware of common scams and use a reliable VPN to connect to the internet safely.