ZenMate VPN is well-known as a reliable VPN but sometimes it may not be working as it should, according to some users.
Before we start, we feel the need to mention that technical issues are normal to some degree for every piece of software.
Unfortunately, not even crucial security components such as VPNs, firewalls, or antivirus tools are an exception.
So you just noticed that ZenMate VPN is not working, what now?
We've prepared a brief guide that comprises various fixes to some of ZenMate VPN's most common issues.
Is ZenMate a trusted VPN?
Yes, ZenMate is a safe VPN that can absolutely be trusted to secure your online privacy. The VPN encrypts your traffic data with military-grade algorithms and does not keep any logs of your data.
It has a good worldwide server coverage that's comparable with bigger names in the game. Many use it for streaming and to bypass geo-blocks.
ZenMate's privacy features are good enough to bypass strict geo-blocks regulations. It does however not use server obfuscation which can make the fact that you use a VPN easier to detect.
This problem does not leak your private data or activity, but your IP can get blocked if you try to access a blocked website or service that does not allow VPN usage.
Most users say you can overcome this problem by simply choosing a different server that has not been blocked.
Why is my ZenMate VPN not working?
Anything from a corrupt VPN app, to a faulty TAP adapter set-up, or problems with your DNS can cause your ZenMate VPN to work improperly.
If you don't run the latest version of the app, some functionalities, especially new ones, may not work as they should.
That also applies in case your VPN app is corrupt, but there are easy fixes for both of these scenarios, as you will see below.
Another common problem users of this VPN have to deal with is Zenmate not working with Netflix. That is most likely because the platform detects you use a VPN. Switching to a different server should help with that.
These are the most common reasons that can cause problems with your ZenMate VPN app. If none of them apply, there's probably an internal problem on their part, in which case you should contact customer support.
How can I fix ZenMate VPN not working?
1. Reinstall ZenMate VPN
Disconnect from ZenMate VPN.
Right-click your Start Menu
Select Apps and Features
Scroll down and locate ZenMate VPN.
Select it and choose Uninstall.
Right-click your Start Menu once more.
Select Device Manager.
Expand the Network adapters category.
Right-click your VPN TAP driver adapter (if it's still there).
Select Uninstall device.
Restart your PC.
Download the last version of ZenMate VPN.
Follow the installer wizard and then launch it and connect again.
To make sure you successfully reinstall the app, it's very important to focus on removing all old files, as well as the network adapters so there are no conflicts between old app files and new ones.
In some cases, users that still had registry entries of leftover files of the old app reported that ZenmMte could not download the needed files for a fresh reinstall.
Reinstalling the software should fix ZenMate application errors as well as any sign of instability like the app going unresponsive all of a sudden or the features being laggy.
2. Try a VPN that meets higher demands
Get another VPN subscription plan (we recommend ExpressVPN).
Download and install ExpressVPN on your PC.
Launch it and log in to your account.
Connect to any server from Smart Location.
Enjoy being online anonymously.
ZenMate has a privacy policy that is vague, has average download speeds, and a limited server network when compared to ExpressVPN, which has a greater selection of servers and more protocols and ports to choose from.
It's a general rule of thumb to choose a VPN for streaming that delivers what you ask for. ZenMate is more appropriate for torrenting than it is for streaming, for example.
ExpressVPN is an unmatched alternative for ZenMate because it has dedicated apps for all major types of devices. So if your ZenMate app is not working on Android or PC, try installing the ExpressVPN apps instead.
In our experience, they've proven to be very stable.
Check out ExpressVPN's key features:
Zero-logging policy
94 server locations
Military-grade encryption
DNS leak protection
Can unblock any geo-restricted content
Undetectable stealth servers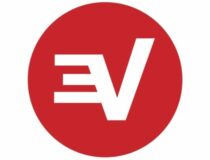 ExpressVPN
A versatile virtual security assistant that employs powerful responses without compromising speed.
3. Launch ZenMate VPN as Administrator
Not having the right privileges on your system can lead to functionality issues, and ZenMate VPN makes no exception.
Fortunately, there's a quick and easy fix for this situation. Just force-stop the ZenMate VPN app, and, for bonus points, you can even log out of it before you close it.
For the sake of it, you can launch the Task Manager (CTRL + SHIFT + ESC) and make sure it's not running anymore.
Once you're sure it's completely closed, right-click ZenMate VPN's executable and select Run as administrator.
Confirm your action by clicking the Yes button, log in to your account (if you logged out), and everything should be functional now.
4. Change/flush your DNS
Right-click the Start Menu.
Select Network Connections.
Click the Change adapter options button.
Right-click your default Internet connection.
Select Properties.
Highlight but don't uncheck Internet Protocol Version 4 (TCP/IPv4).
Click the Properties button.
Toggle the Use the following DNS server addresses radio button.
Type 8.8.8.8 and 8.8.4.4 as the Preferred, respectively Alternate DNS servers.
Click OK.
If your ISP doesn't have a restriction regarding using other DNS addresses other than the ISP-assigned one, you should be able to use any DNS in those fields.
For the sake of keeping things simple, we chose Google's Public DNS, which we tested and noticed that it works great.
However, feel free to look up and use any other public or private DNS. Now, after changing your DNS, it's time to flush out old data.
On your Windows 10 PC launch an elevated CMD instance by typing cmd in the taskbar.
Type these commands, one by one, each followed by Enter:

ipconfig /flushdns
ipconfig /registerdns
ipconfig /release
ipconfig /renew
netsh winsock reset

Restart your PC.
Once your PC goes through the reboot sequence, just launch ZenMate VPN and check if it's working.
If your ISP-assigned DNS was messing with ZenMate VPN's functionality, it should be up and running like nothing ever happened.
5. Check your firewall/antivirus
Sometimes, your security software could interfere with various software components on your computer.
For instance, you may have an overzealous firewall that decides to simply block everything that the proverbial light touches.
The same goes for your antivirus; it might believe that ZenMate VPN is actually malware and may try to do anything to stop it.
For that reason, you should check if your firewall/antivirus has something against ZenMate VPN. If you find any restrictions, you should remove them to restore ZenMate VPN's functionality on your PC.
6. Add a new browser profile
Sometimes, the ZenMate browser extension may not work properly because of your browser's profile.
For those of you that have been using the same profile for a while, we suggest you add a new one. It can become corrupt over time and cause bugs and errors in return.
Change Firefox browser profile
In the Firefox search box, type about:profiles and press Enter.
Click on the Create New Profile button in the upper left corner.
You will be prompted to the Create Profile Wizard window. Click Next to begin.
Type the user name you want for this profile and select the folder where you want to store its settings and other user data. Click on the Finish button to apply the changes.
Change Chrome browser profile
Open Chrome and click on your profile icon in the upper right corner.
Select the +Add option.
Follow the wizard. If you already have an account, select sign in. Otherwise, select Continue without an account.
Save your settings.
After you are done setting up your new user profile for Firefox or Chrome, try to reopen the ZenMate VPN extension again. You may have to sign in again and connect to a server.
7. Contact customer support
We feel this step is often overlooked, so we decided to mention it, although it's somewhat ridiculously obvious.
If you experience any technical issue with ZenMate VPN and nothing seems to work, you should definitely contact its customer support.
Silently complaining about a defective product won't bring it back, nor will it bring you a refund.
Last, but not least, remember to adopt a calm, friendly tone with tech support agents.
What to do when ZenMate is not working in Pakistan?
Try connecting to a different server. ZenMate VPN is a private-oriented browser that should keep you protected from the strict web surveillance laws in Pakistan.
The most common reason why it may not work is that your IP has been banned. Possibly, another ZenMate user has broken some rules and regulations which made the whole IP address unusable.
Reconnecting to a different server should fix this issue.
If you are traveling outside Pakistan and realize that some of the websites and platforms in your home country are geo-blocked, remember to connect to a VPN location from Pakistan.
ZenMate VPN currently has 11 different servers in Pakistan so there's a high chance you will be able to secure a fast connection with no issues.
Why Can't I log in to ZenMate?
Login problems are most likely caused by a bad Internet connection, so make sure your connection is up. Try to connect without a VPN.
If you cannot connect to the web or the connection is very very slow, you may want to contact your ISP. If your Internet works, but you can't connect, something like your DNS, outdated network adapters, or your antivirus may block the connection.
So if it does not work despite the fact that your connection is up, follow the guide above and tweak your DNS and security settings.
Otherwise, if you keep trying to connect without success, you may get another error message and you will have to wait until you will be allowed to log in again.
Zenmate: too many attempts please try again later (1015)
If that happened already and you have to wait, use this downtime to make sure your app is updated and your settings are on point. Then try to log in again with your credentials.
Having another proxy or VPN app besides ZenMate can also interfere. We recommend you uninstall any secondary proxy or VPN, or at least disable it and try to reconnect again.
Why is ZenMate not working in Chrome?
If the ZenMate extension for Chrome is not working you should take a look both at your VPN configuration and your browser.
The most common causes why you won't be able to connect to the ZenMate VPN servers using the Chrome extension include:
➡️ ISP-related connection issues: make sure to verify your Wi-Fi
➡️ Outdated extension: head to the extension store and see if there's any update available
➡️ Cookies are blocked: the VPN needs cookies to be enabled to work properly
➡️ The Chrome app is outdated: make sure you run the latest version of the browser
➡️ Your firewall or antivirus is blocking the extension: check your settings and whitelist ZenMate
Is ZenMate free VPN safe for Chrome?
Yes, the free ZenMate browser extension is safe. It offers decent speed rates and access to multiple VPN locations in Europe, Asia, and the US.
Just like the premium version of the app, the free extension doesn't keep any data logs and uses powerful encryption.
Conclusion
All things considered, if you notice that ZenMate VPN doesn't work on your PC, there are many things you can try before calling it quits.
We recommend you go through all of our suggested fixes and avoid skipping either one of them; the one you skip may be the one that would've fixed the issue.