Korean mobile chat app ZEPETO lets you create your own 3D character for hours of fun and games. It's open to everyone and has attracted hundreds of millions of users who chat, interact, and even create their own items for the marketplace.
As with any app, you may be wondering about using a VPN with ZEPETO.
Here's what you need to know.
Why use a VPN with ZEPETO?
While a VPN isn't necessary to access ZEPETO for most users, it can have various benefits.
The most common reasons to use a VPN with the app are:
Slow Connection – Internet providers often artificially slow down your connection when accessing non-crucial apps and sites. This is called throttling and is applied at certain times of the day or if you've used a lot of bandwidth. A VPN encrypts traffic so your ISP can't throttle ZEPETO.
Network Restrictions – Games and other apps are commonly banned at school or the workplace. Some governments also restrict access to apps like ZEPETO. A VPN can bypass common methods of blocking sites.
Unblock Regional Content – Some items like ZEPETO clothes can be restricted to Korea and other regions. If you want access to regional content, a VPN can spoof your location.
Privacy – Some people use a VPN at all times as a privacy and security measure. This prevents ZEPETO and other apps from tracking your activity and logging real data about your connection.
If these apply to you, it's important to use a good VPN provider with fast speeds and strong encryption.
Best VPNs for ZEPETO
To help you find the ideal ZEPETO VPN, we put the top providers to the test and found three that are perfect for the app.
1. ExpressVPN – fast South Korean servers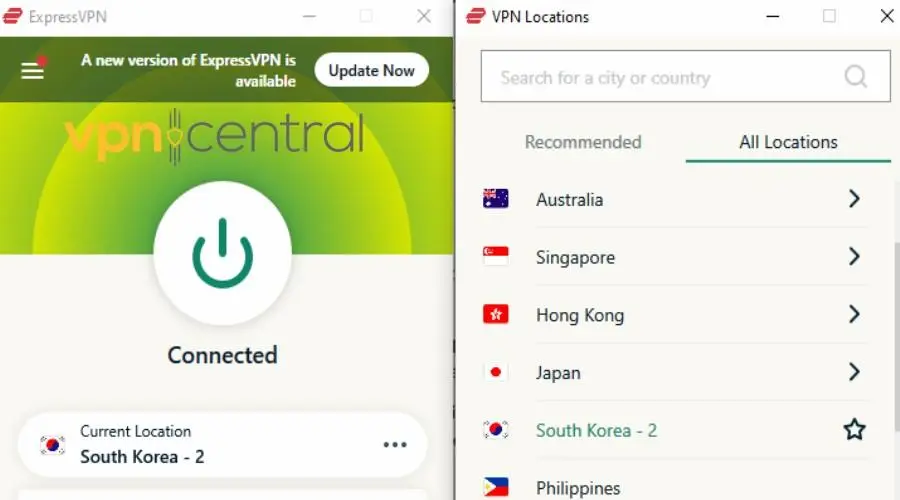 Whether you want to access ZEPETO in its original Korean form or buy items from any regional player, ExpressVPN has you covered.
It lets you connect to servers in over 90 countries at the tap of a button, including South Korea.
Its lightning-fast speeds of up to 400 Mbps ensure you'll never experience latency in busy chat rooms. In fact, if your ISP is throttling ZEPETO, its performance could increase.
All your ZEPETO activity is protected from prying eyes thanks to military-grade encryption and advanced leak prevention. Plus, if your connection to a VPN server ever drops, the kill switch automatically halts your traffic.
ExpressVPN supports up to 6 simultaneous connections, so you can protect all of your devices.
Why choose ExpressVPN?
Thousands of servers across the world
Split tunneling
Easy-to-use VPN apps on mobile and desktop
No-logs policy for additional privacy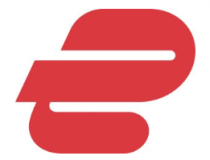 ExpressVPN
Benefit from fast Korean servers and enjoy a smooth ZEPETO experience with this fast and reliable VPN.
2. CyberGhost – exceptional gaming performance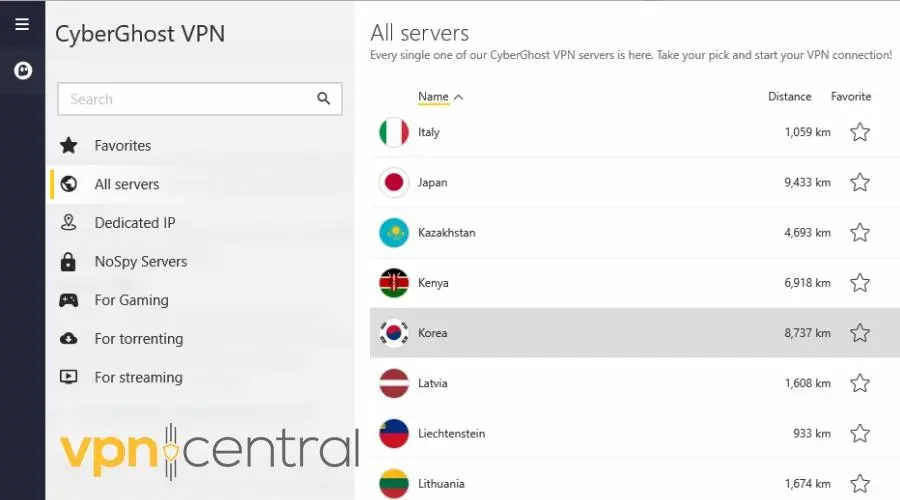 CyberGhost doesn't just throw up any server and expect it to be good enough. Instead, it optimizes its architecture for different activities, including gaming. This results in excellent performance for ZEPETO and any other game.
You can also choose servers just for torrenting and streaming. With 9700+ individual locations in over 90 countries, including Korea, it's easy to unblock any geo-restricted content.
Just open its desktop or mobile app and select the country you wish to connect to.
CyberGhost offers lots of useful tweaks, including custom DNS. This ensures DNS requests are from the same region as your IP, so it doesn't look suspicious to sites with no-VPN policies.
Top CyberGhost features:
Dedicated IP addresses
No logs and special NoSpy fully-owned servers
Split tunneling and kill switch
1-day free trial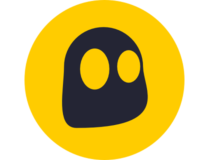 CyberGhost
Enjoy the best performance on ZEPETO with CyberGhost's gaming-optimized servers.
3. NordVPN – best privacy and security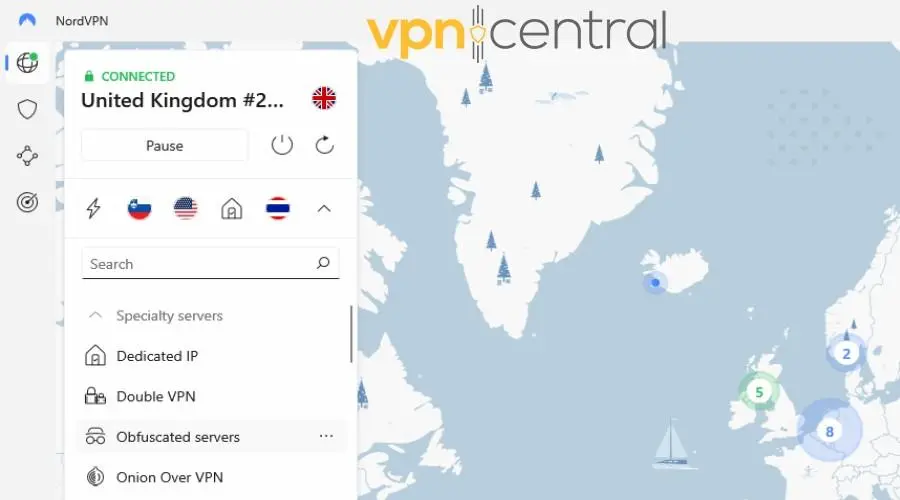 NordVPN is great for ZEPETO if you're experiencing ISP throttling, or the app is blocked on your network. That's because it has lots of specialty servers that help bypass restrictions.
Its obfuscated servers make it seem like your traffic is regular web browsing, not from an app or game. This also disguises that you're using a VPN.
Then there's a double VPN, which connects to one VPN server and then uses that to connect to a second one, for double the protection.
It also has Onion Over VPN if you're in a heavily restricted country. This combines the standard technology of a VPN with the Tor network, without having to use the Tor browser.
It has good coverage in Korea, making it suitable not only to unlock ZEPETO but other services such as Netflix Korea.
Other NordVPN features:
5,000+ servers in over 60 countries
Custom DNS servers
Anti-virus and safe web browsing
Dedicated IP addresses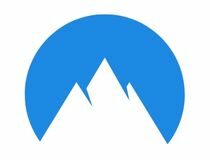 NordVPN
Bulletproof your privacy on ZEPETO with this fast and highly-secure VPN.
How to use a VPN with ZEPETO?
Using a VPN with ZEPETO is quite easy.
We used ExpressVPN as an example, but the process will be pretty much the same with any of our top picks:
Visit ExpressVPN's website and choose a subscription.
Download the right app for the device you'll be using ZEPETO on.
Launch the VPN app and log in with your account.
For standard encryption, simply click the big on/off button to connect to the fastest server based on your location.

Alternatively, click the three dots to open the full server list and scroll or search for the location of your choosing. I.e., Korea.
When the button changes color, you're connected. You can now go to the ZEPETO website or open the mobile app.
Note: You don't need Korean or any other regional currency to buy ZEPETO items because you can use the in-app coins and "ZEMs".
Wrap up
Now that you know the best ZEPETO VPN options, you can pick the one that suits your needs.
Whether you want to bypass network restrictions, unblock regional content, or simply protect your privacy, these VPNs all run smoothly with ZEPETO.