If you're looking for the best VPN for Korean Netflix, it might be challenging. There are a few VPNs with servers in South Korea that don't get blocked by Netflix. But we're here to help.
Netflix Korea has a ton of exclusive movies and TV series. However, you can't watch them unless you have a South Korean IP address.
If you're living or traveling outside of South Korea but wish to watch Netflix KR, you need a top VPN that can change your IP address and spoof your geo-location to make Netflix think that you're trying to connect from South Korea.
In case you don't know already, Netflix has strict anti-VPN or proxy policies and uses tools to prevent users from accessing foreign streaming libraries while connected to a VPN server because it considers this a misuse of its service.
However, there are exceptions to that, so we came up with three reliable and powerful VPN services that – unlike the others on the market – will definitely allow you to watch K-Dramas without restrictions.
How to watch Korean Netflix with a VPN?
Sign up for a VPN subscription plan (we recommend NordVPN)
Download and install the software
Launch the VPN
Connect to a VPN server from South Korea
Start watching Netflix
This is how you can watch Korean Netflix in the US, Canada, or any other region where it's geo-blocked. As you can see, the process is very straightforward without much effort needed from you.
What's the best VPN for Korean Netflix?
1. NordVPN – best double VPN technology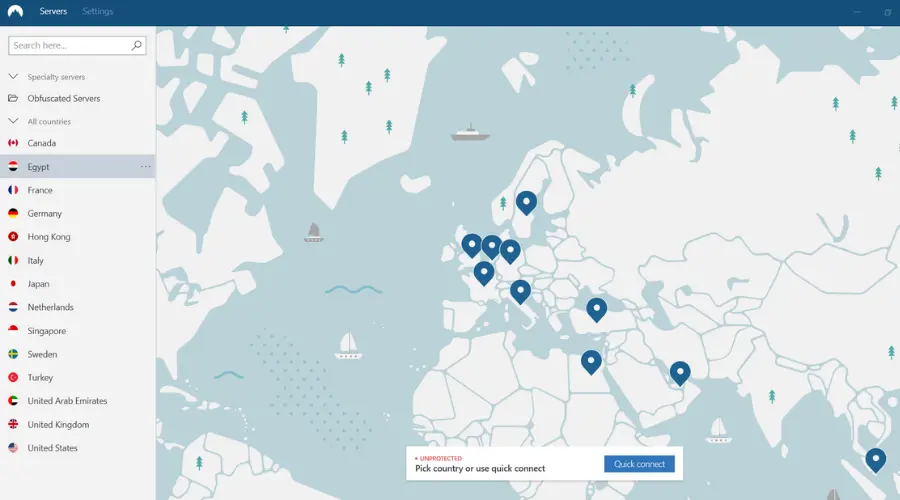 NordVPN was created by Tefincom & Co. and is registered in Panama, meaning that it operates under the jurisdiction of this country which has no mandatory data retention laws and is not a member of the Five Eyes or Fourteen Eyes intelligence alliances.
More than 14 million users around the globe trust NordVPN for their daily online activities regardless of whether they wish to merely bypass geo-blocking or protect their devices. Actually, this powerful and well-reputed VPN offers both.
NordVPN is known to work very well with streaming platforms, being able to unblock many of the most popular ones. Netflix is no exception either.
Moreover, it is the top-ranked VPN for Korean Netflix, so if you want to stream your favorite K-Dramas, TV shows, and movies from anywhere, then NordVPN can be the real deal for you.
Since it comes with a huge network of servers in various locations spread across multiple countries, you'll have plenty of options to choose from, and NordVPN will get you covered, no matter where you're currently located.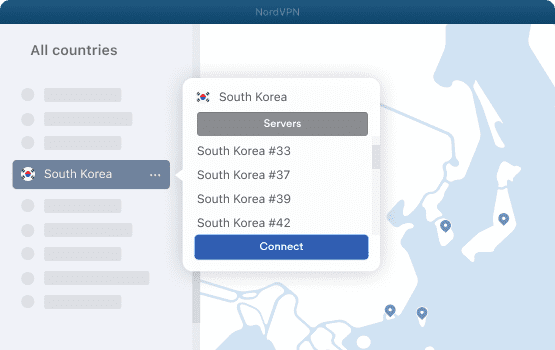 NordVPN has VPN servers located in South Korea and employs sophisticated technology that is successful in circumventing Netflix's VPN detection.
As such, you won't encounter the proxy site error since it's proven that NordVPN works with Netflix very well.
This VPN service values privacy and security above all else, so you can undoubtedly trust NordVPN with your data while surfing the web, connected to one of its servers.
To secure your data and anonymize your traffic, NordVPN uses AES with 256-bit keys encryption which is also recommended by the NSA, and it also supports the OpenVPN, IKEv2/IPsec, WireGuard, and NordLynx VPN protocols.

What else you must know about NordVPN:
5,400+ servers in 59 countries
Strict no-logs policy
Up to 6 devices are connected simultaneously
30-day money-back guarantee
24/7 live customer support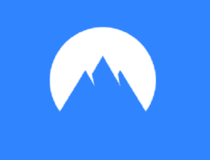 NordVPN
Start watching Korean Netflix without any limitations by using the best VPN for the job
2. ExpressVPN – fastest VPN protocols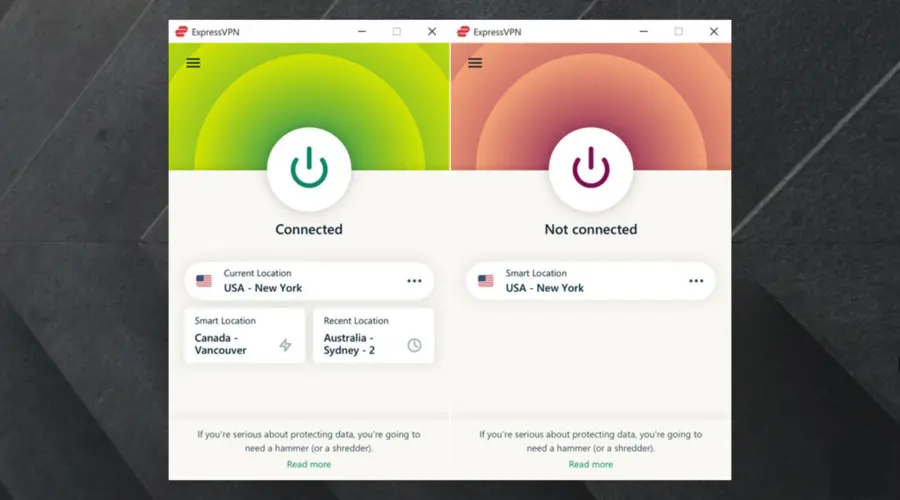 ExpressVPN is headquartered in the British Virgin Islands, a jurisdiction with strong privacy legislation and no data retention requirements, which is also outside of the 14 Eyes alliance.
This VPN service has been around for quite some time and is already a household name on the VPN market, and that is for good reason since it provides great performance and comes bundled with a host of great features.
ExpressVPN excels in many areas, offers very fast speeds, and is very effective at circumventing geo-blocking. Actually, it's one of the best VPNs for unblocking popular streaming services such as Netflix, Amazon Prime, Disney+, Hulu, HBO, Showtime, etc.
Therefore, if you're currently located outside of South Korea and want to watch K-dramas, movies, and TV shows from the Korean Netflix library, then look no further than ExpressVPN.
Boasting a large and diverse list of server locations spread across multiple countries, ExpressVPN will allow you to stream your favorite Netflix KR content as well as access other sites and streaming services regardless of where you live.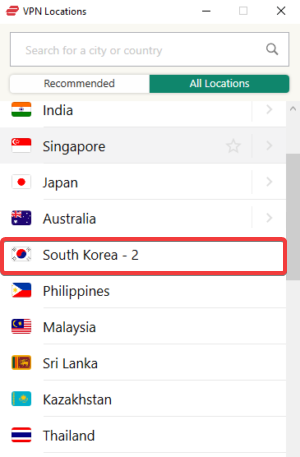 Although ExpressVPN is great for bypassing geo-blocks, security and privacy are also two very important factors to be considered when picking a VPN service.
To that end, ExpressVPN will mask your IP address and encrypt your traffic between secure VPN servers and your device, so no third party – not even your ISP – will know where you go or what you're up to online.
Also, your online sensitive data including passwords, photos, private conversations, and online banking credentials will be protected permanently while connected to the VPN.
Your online security and anonymity are achieved via AES (Advanced Encryption Standard) with 256-bit keys—also known as AES-256, which is the same encryption standard used by governments and intelligence agencies to protect classified information.
ExpressVPN allows you to connect to its secure servers by using the following VPN protocols: Lightway, L2TP/IPsec, OpenVPN, IKEv2, PPTP, WireGuard, and SSTP. Lightway is its proprietary VPN protocol that provides the best in speed, security, and reliability.
Some of the important features that you can also enjoy with ExpressVPN are Network Lock (kill switch), split tunneling, built-in speed test, private DNS as well as P2P and torrenting support.
All things considered, ExpressVPN can be the real deal for you given its proven overall performance and reliability, anti-geoblocking capabilities as well as many other important and unique features.
What else you must know about ExpressVPN:
3,000+ VPN servers in 160 locations across 94 countries
No activity or connection logs
Up to 5 devices are connected at the same time
Risk-free 30-day money-back guarantee
24/7 live chat support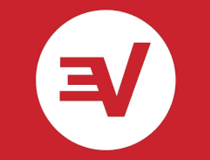 ExpressVPN
Use ExpressVPN and worry no more about Netflix blocks when accessing Netflix Korea from abroad.
3. Surfshark – best budget-friendly VPN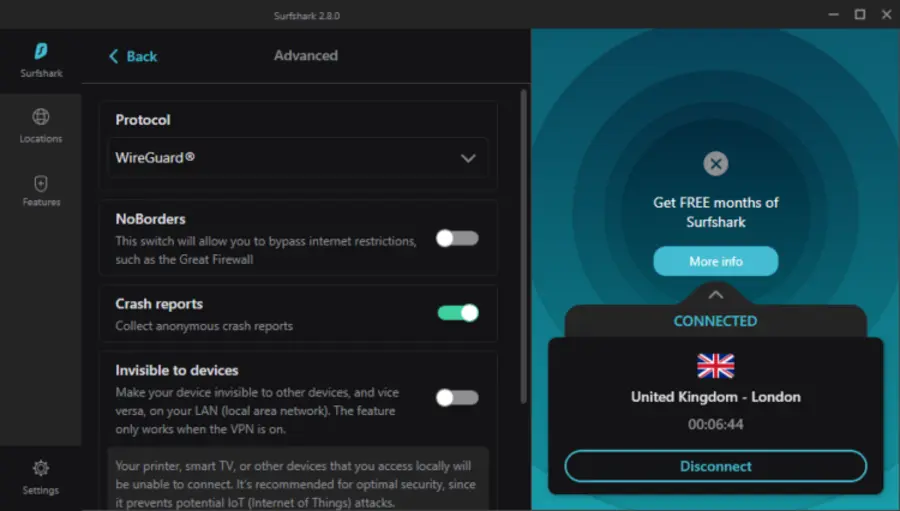 Surfshark was developed by Surfshark LTD and is based in the British Virgin Islands, which means that there are no obligatory data retention laws by which the VPN provider needs to abide.
In addition to top-notch performance and abundant features, Surfshark also has one of the most affordable plans for a premium VPN service, so it's definitely worth every of your penny.
One amazing feature that is not found with other competing VPN services is the fact that it allows you to protect as many devices as you wish with a single subscription.
In this way, you and your family members can all enjoy the benefits offered by Surfshark.
You can easily use Surfshark to unblock Netflix KR without having to worry about encountering a Netflix site error in your web browser. The service comes with an inclusive list of available servers distributed across multiple countries all over the world.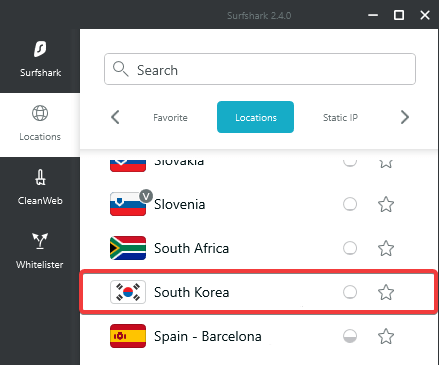 Surfshark is an extremely good VPN for streaming Netflix content from foreign libraries, and it also works just fine with other popular streaming platforms and online websites and services.
As such, with this VPN service not only will you be able to bypass the Netflix detection while accessing Netflix Korea but also other geo-blocks while trying to access other types of online content.
Online security, privacy, and anonymity are of paramount importance to Surfshark users, the service uses military-grade AES-256-bit encryption and the WireGuard, IKEv2, OpenVPN, and Shadowsocks VPN protocols.
As a result, you shouldn't worry anymore about surveillance, tracking, hacker attacks, or any other outside interference with your daily online activities.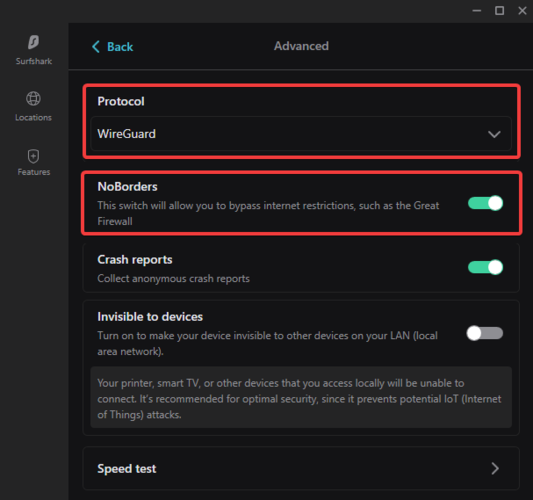 Surfshark comes with the following very useful features: Kill Switch, Whitelister, Camouflage mode, MultiHop, NoBorders mode, CleanWeb (blocks ads and malware), private DNS, and leak protection, P2P, and torrenting support.
What else you must know about Surfshark:
3200+ servers in 65 countries
Strict no-logs policy
Unlimited devices connected simultaneously
30-day money-back guarantee
24/7 friendly customer support team
All in all, if you want to stream your favorite K-Dramas or other content from the Korean Netflix library while outside the country, you should unhesitatingly turn to Surfshark, as it will surely help you get around any Netflix blocks right away.
Moreover, if you have a device that runs the Android, iOS, or macOS operating systems, you can benefit from a 7-day free trial to see for yourself how Surfshark works with Netflix KR and also to test out its interesting features.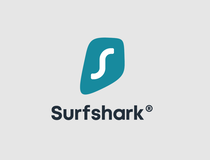 SurfShark
Watch your favorite Korean movies and TV shows on Netflix with this reliable VPN.
Is it legal to use a VPN in South Korea?
Are VPNs legal in Korea? Yes, South Korea doesn't have any law against VPNs. However, the country does have a little bit of a history of censoring the Internet and blocking content deemed inappropriate.
Even though some type of censorship exists, there's no need for you to be concerned about any legal implications when using a VPN service per se; there is certainly – as in other countries – some kind of online activity that can be punishable by law.
Therefore, the real challenge here would be to choose the right VPN if you want to stream content from the South Korean Netflix library without being restricted.
If you're wondering about whether you'll get banned by Netflix for using a VPN to access South Korea, then you're safe as long as you choose one of our recommended and tested VPN solutions.
One important thing worth mentioning is the fact that NordVPN is one of the few VPN services out there that provide an incredible feature, namely, obfuscated servers that actually hide the fact that you're using a VPN to reroute your traffic.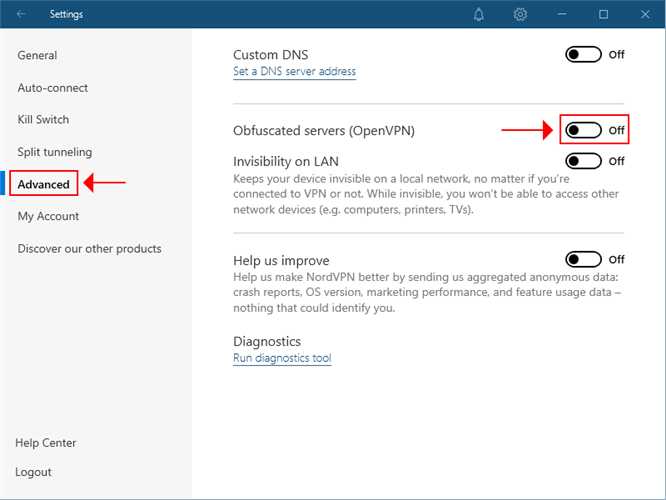 Your ISP can't track your online activity when you're connected to a VPN server; however, it does know that you're using a VPN by looking at your data packets.
By connecting to an obfuscated server, your data packets are changed, so your VPN traffic can no longer be blocked and your ISP won't realize that you're using a VPN unless they choose to inspect your data packets manually.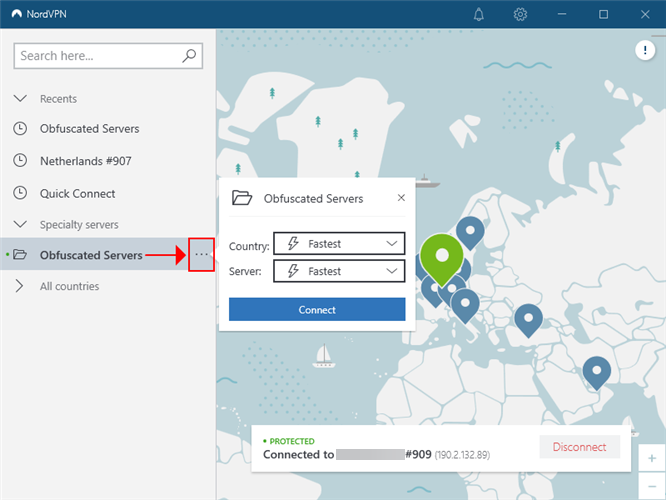 By providing this great feature, NordVPN is a go-to VPN solution not only in this particular case with Netflix KR but also in other situations when you want to use a VPN in restrictive countries where there's a great level of online censorship.
Although Netflix is doing its best to block VPNs and proxy servers, it doesn't ban Netflix accounts verified as VPN or proxy users.
As such, you should rest assured and use a VPN confidently to watch Korean Netflix K-Dramas from the US, Europe, Africa, and basically from wherever you need them, regardless of where you're currently located.
Why does Netflix block VPNs?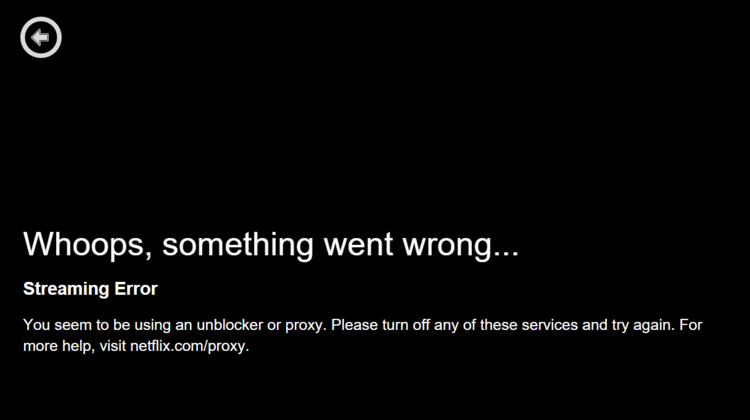 Since Netflix offers different streaming libraries of content for each geographical area, the service expects that you will only stream content that is available in your region.
And, therefore, it uses VPN blocking technology to prevent you from circumventing their geo-blocking and abusing their service.
In many situations, you'll get a Streaming Error message informing you that You seem to be using an unblocker or proxy and recommends that you disable it before trying to use the service again.
When you use a VPN or a proxy, your real IP address is masked and another one from a country from which you want to access the service is assigned to you.
Unique detection system employed by Netflix
Unfortunately, with few exceptions, Netflix successfully employs a detection system by which it discovers that you're connected to a VPN server and blacklists it when you try to access the service.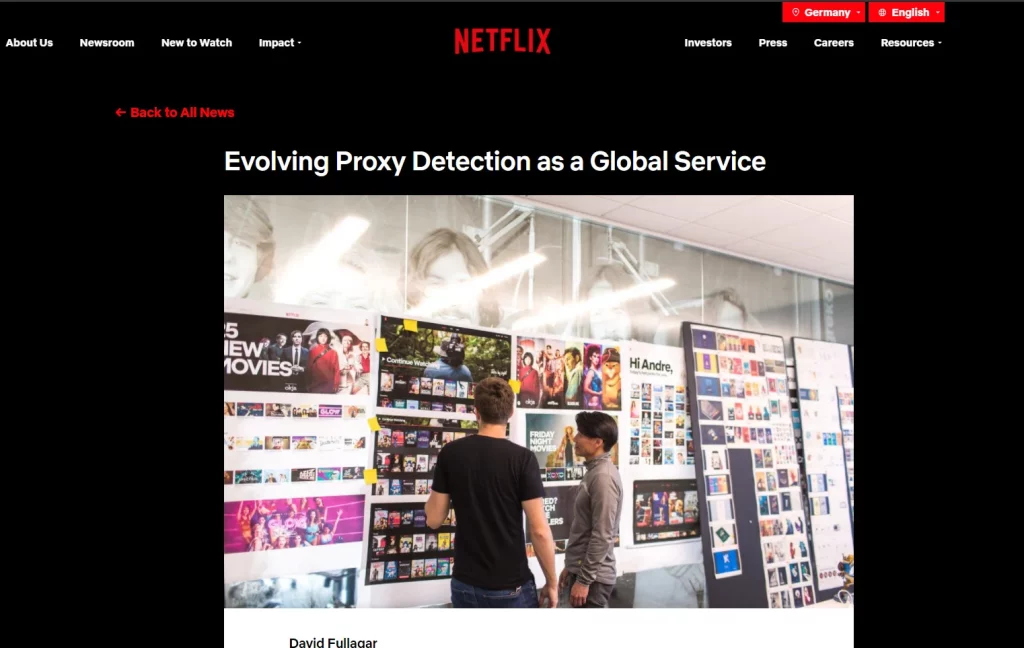 This appears to be done by blocking most of the VPN and proxy servers based on their IP address ranges.
So, there's a great chance that you will end up in this situation unless you are prepared in advance and choose a reliable VPN that bypasses this blocking.
Avoid detection with DNS server routing
The proxy error can also appear when your VPN or proxy routes your traffic through local DNS servers; this is because Netflix first checks your IP address and then your DNS server location.
To prevent this, you need to make sure you've subscribed to a VPN service that routes its traffic through its own DNS servers.
Although it's understandable why Netflix implements such a no-VPN-friendly policy, you shouldn't be discouraged at all from trying to enjoy your favorite TV shows.
The right VPN for Korean Netflix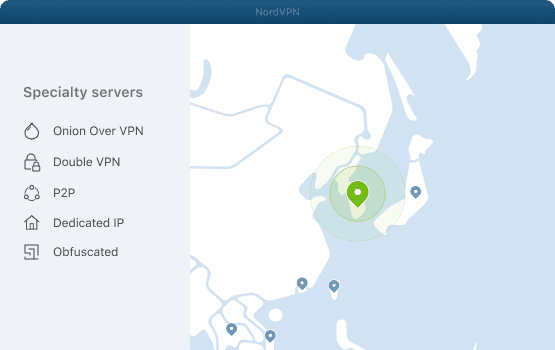 If you do well your research before choosing a VPN – and you can be sure you did since you came here – there's no need for you to worry anymore.
And this is regardless of whether you want to stream your favorite Korean K-Dramas or any other TV shows not available in your country.
There are plenty of VPNs that will do very well their job in unblocking geo-restricted content from South Korea or any other country for that matter.
However, NordVPN is the best solution by far as it was tested specifically for this purpose, and it has the right set of features that can get you through any such blockage.
As far as Netflix is concerned, you might end up with a proxy error when trying to access certain streaming libraries, so the best thing is to pick the VPNs that are the most reliable and friendly for this service.
Is there any good free VPN to watch Korean Netflix?
We understand how tempting is to get a free VPN for Korean Netflix, but if you want a complete and secure experience on Korean Netflix, we recommend not using them.
Unfortunately, if you'll go for this kind of solution, you're going to compromise your safety, security, and possibly even your personal data. Plus, your Korean Netflix activity might be discovered and banned.
In these terms, it is best to invest in valuable software, that will always guarantee the smoothest experience you can have and NordVPN is one we would definitely choose.
In conclusion, if you're looking for the best VPN for Korean Netflix, go with the top-listed solutions from our selection.
If you need a virtual private network for any other purposes, you can check our selection with the top VPNs for Windows 10 PCs.
If you have any other questions, don't hesitate to leave us a comment in the section below and we will get back to you as soon as possible.