Online anonymity is something that continues to be attacked every day by governments and institutions.
Anonymity allows internet users to visit websites of their choice without worrying about someone or even the state collecting information about their internet activity.
Anonymous web browsing also prevents malicious people from snooping on your information or knowing your location.
Why would you want to be anonymous?
There are plenty of reasons why you may want to stay anonymous while online.
For example, you may be dealing with sensitive information that you may not want to leak to other people. This, therefore, needs you to keep your data encrypted, while also remaining anonymous.
With the repeal of net neutrality in the US, there's even more reason to stay anonymous while online.
An ISP has all power to snoop into what you are doing online, and even regulate your internet depending on your usage.
If you stream more often, you may even end up getting a separate bill, for instance, a YouTube Bill'.
The best way to get around this is to keep your identity private. This way your ISP won't know what sites you visited.
You may not even be doing something nasty online, but sometimes you just don't want anyone to know who you are or where you are from.
Anonymity gives a sense of social security, and this will come in handy when you are doing something questionable.
Can I be truly anonymous?
In this day and age, 100% anonymity is not achievable.
However, partial anonymity is possible. You can be able to hide from snooping ISPs, third parties, and even government surveillance.
A VPN is the best tool to help you achieve maximum anonymity.
How does a VPN achieve anonymity?
When an internet user opens his or her browser page, the IP address is always visible to the target page's web server.
The IP address that belongs to you can be very easily used to trace you or the contents that are accessed online.
A VPN, therefore, works by a basic concept of using the IP address. When you connect to a good VPN, it hides your true IP address and gives you an anonymous one.
With a new IP, you will have an entirely new identity.
This way, no one can determine who you are and link you to the activities that you were doing online.
However, not all VPNs guarantee anonymity. For a VPN to offer you anonymity, it first has to have a zero-logs policy, like Private Internet Access has.
Secondly, it has to let you remain anonymous right from the start. An anonymity VPN must allow you to pay up your subscription using cryptocurrency. This is because cryptocurrency doesn't leave any trace of your true identity.
Why PIA is a great VPN for anonymity
Private Internet Access is one of the best VPNs that meet all the conditions for online anonymity.
This is because the VPN puts forward the privacy of its customers and ensures that no data or information about them can get exposed.
Apart from keeping Zero logs and offering cryptocurrency payment methods, the VPN also uses strong encryption security to encrypt all your traffic.
Further, PIA has a Kill Switch feature that helps you remain anonymous in the chance that your VPN connection drops. It does this by suspending all internet connections on the device.
So, don't be shy — try it out risk-free for 30 days!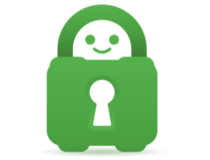 Private Internet Access
Protect your identity, encrypt your data and browse securely with PIA!
Wrap up
While using a VPN does make you anonymous to a degree, it still is impossible to browse the web without leaving any trace.
Your real IP will be hidden, but your VPN's IP will still appear when you access online services.
Moreover, everything you do online will be private because of the VPN encryption. Even if someone successfully hacks into your activity logs, all they'll find is encrypted data that is practically unreadable.
---