Google Voice is a free call and text service in the U.S. The service makes use of U.S phone numbers to connect users over a connection.
There is the Google Voice for Google Workspace users as well, and this is available in select countries. You must have been familiar with the skepticism around the availability of Google Voice in other continents.
We look at the unavailability of Google Voice in some regions and how the best VPN for google voice can change the story for you.
What are the best VPNs for Google Voice to Use from Another Country?
1. Nord VPN – Foolproof technology to bypass geo-blocks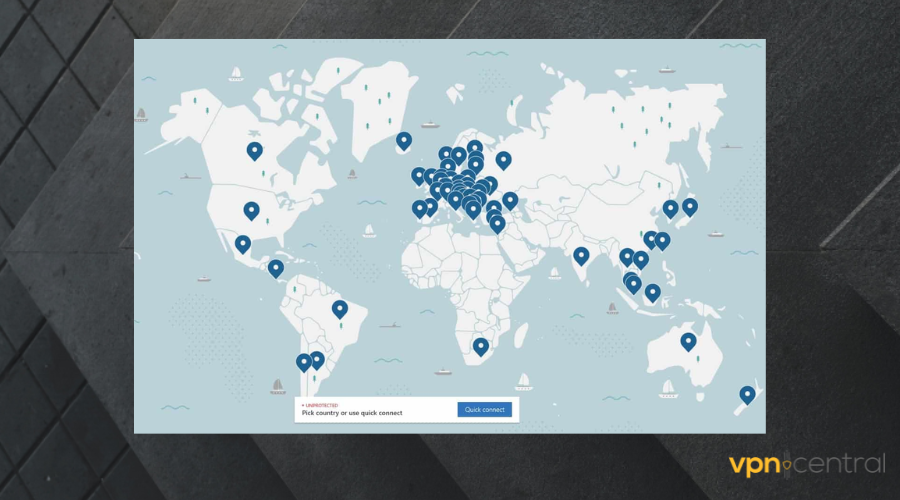 Nord VPN can make using Google Voice outside the U.S a reality. People outside the U.S looking to use Google Voice will love the restriction waiver of Nord VPN.
The VPN employs AES 256-bit encryption technology to stay private and off prying eyes, thus making it hard for Internet Service Providers and web and application platforms to detect a location cloning.
Nord VPN, among its several benefits, provides a personalized smart DNS service where subscribers all have a unique, and untrackable identity on private servers.
This makes it easy to choose any city in the U.S without ISPs or Google sensing anything fishy. NordVPN is untraceable, when you connect to a server it appears as if you are actually browsing from that location.
Other notable specs of Nord VPN are:
DDoS Protection
Split Tunneling Technology
IP Address Protection
CyberSec Malware Protection
Anti-Throttling
Lag-Free
Kill Switch
24/7 Customer Support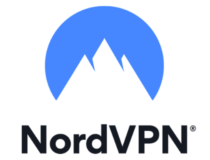 NordVPN
Connect to secure VPN servers for seamless calls on Google Voice!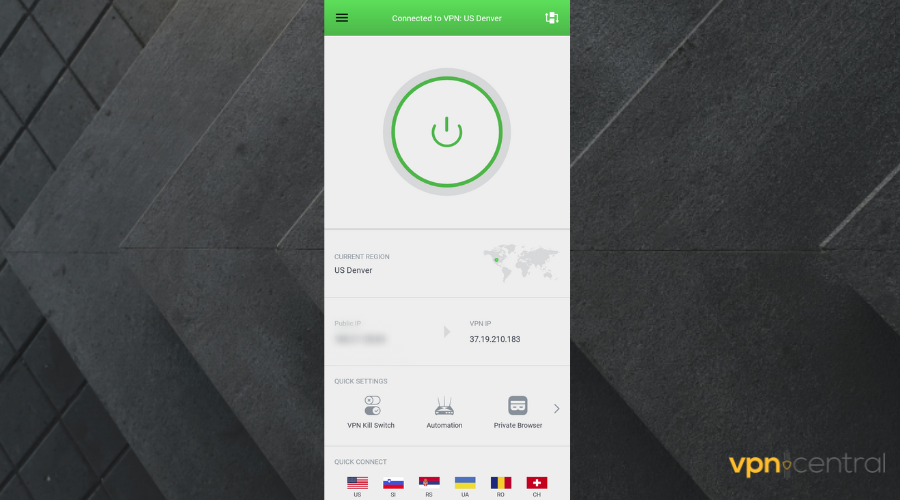 Private Internet Access is a reliable and industry-leading VPN client. The VPN offers thousands of strong and fast servers across over 80+ countries.
Why do we trust it to solve the Google Voice issue for us? Using PIA VPN for Google Voice will grant you total privacy and keep your calls and texts away from prying eyes.
PIA employs the highest security and privacy technologies, boasting the high-end AES 256-bit encryption technology. With this technology, PIA allows its subscribers to choose different regions and locations to bypass restrictions in their region.
With already strong servers, bypassing Google restrictions and opening a Google Voice number outside the US becomes easy. PIA adds other features including the smart DNS configuration, a kill switch, and split Tunneling Technology.
We love its other notable features including:
Advanced OpenVPN, IKEv2, WireGuard Protocols
35, 000 servers
24/7 Live Support
DDoS Protection
Auto and manual connection options
Dedicated apps for all major platforms
30-day money-back guarantee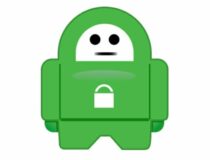 Private Internet Access
Encrypt your traffic for error-free sessions on Google Voice!
3. Surfshark – Fast servers, strong firewall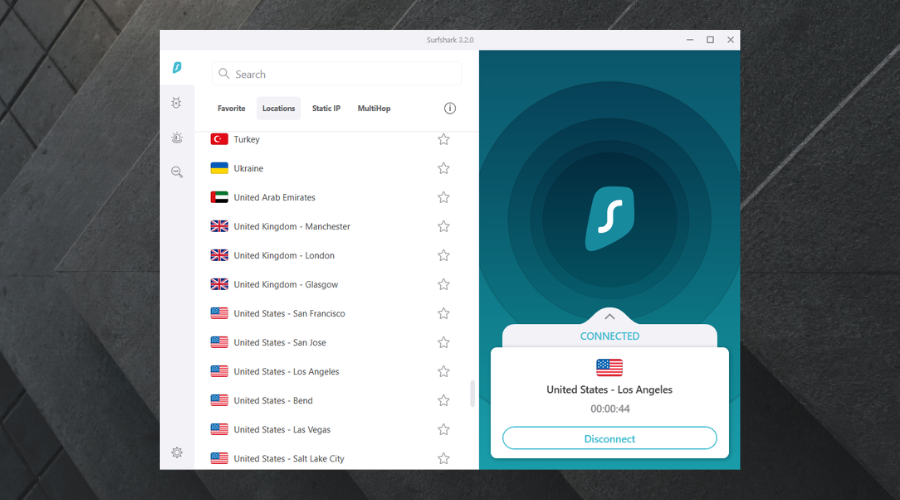 Surfhsark VPN offers strong VPN protocols that keep prying eyes at bay. Calls and texts over Google Voice will remain encrypted once you are connected to any of its servers.
However, in this case, you should connect to a U.S server to use Google Voice. You will not need to worry about possible cuts, VPN technology prevents tracking so ISPs cannot see your activity or know your address.
You will also love its kill switch feature, where your connection remains secure and protected in the event of a connection change or interruption.
Surfshark is subscription-based, but you can benefit from a refund in the first 30 days of using it. For a pretty cheap monthly price, the VPN allows you to connect an unlimited number of devices to your account.
See more notable reasons to consider Surfshark for secure use of Google Voice and more:
3 200+ servers
IP Address Masking
Personalized Smart DNS
Fast and Lag-Free
Amazing Customer Support
Fast WireGuard Protocol
Strong Security and Encryption
GPS Spoofing feature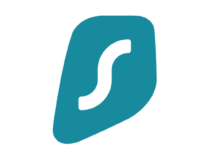 Surfshark
Get the latest VPN features and access to tons of US servers for uninterrupted Google Voice calls.
4. ExpressVPN – Ad blocker and data leak protection
We cannot list the best VPNs to bypass Google Voice restrictions without mentioning Express VPN. It is among the top VPNs in the market, offering high-end privacy and security features.
Express VPN works perfectly for this scenario in that it helps to change user address, secure connection, and prevent ISPs or other prying entities from seeing anything in regards to your online activities.
ISPs will not detect you using the VPN thanks to its powerful encryption. Express VPN will give you fast and secure U.S. servers to use in bypassing Google Voice restrictions.
The VPN also offers a number of other features that help to make a safe, secure, and private online experience:
Proprietary Lightweight protocol
Lag-Free
256-bit AES encryption
DDoS and Leak Protection
Split Tunneling
Kill Switch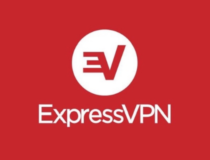 Express VPN
Communicate with your Google Voice team from anywhere in the world, lag-free!
5. CyberGhost – Rigid security and privacy protocols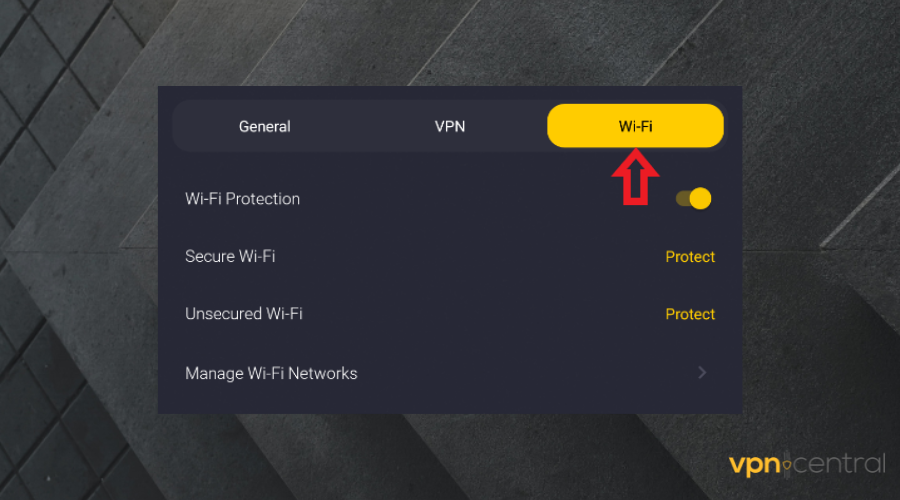 Looking to use Google Voice but you keep facing restrictions? Let CyberGhost give you a green pass. For a certain subscription fee, you can connect to a private U.S server and bypass Google Voice service restriction.
Right from the start, connecting to the U.S or another supported location's server on CyberGhost gives total anonymity and a firewall for protection against leaks and phishing.
This VPN is great to bypass any type of geo-blocks, even advanced anti-VPN filtering. In fact, it's one of the best VPNs to unblock HBO Max and other strict video-on-demand platforms.
The CyberGhost high-end encryption feature protects users' online presence and prevents ISPs from detecting their moves. We look into other notable reasons you can consider CyberGhost VPN for Google Voice:
256-bit AES Encryption Technology
Ad blocking
High Speed and Unlimited Bandwidth
24/7 Live Customer Support
Anti DNS and IP Leak
OpenVPN, L2TP-IPsec, and PPTP protocols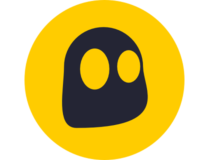 CyberGhost VPN
Bypass geo-blocks and keep in touch with your peers or team on Google Voice.
Is Google Voice Available in Europe?
Yes, Google Voice is available in some countries in Europe. It is yet to extend its free call and text service to a larger audience.
🌎Google Voice is available in the following locations:
| | |
| --- | --- |
| North America | US, Canada |
| Europe | Belgium, Denmark, France, Germany, Ireland, Italy, Netherlands Portugal, Spain, Sweden, Switzerland, the UK |
❕Note: Currently, Google Voice Sweden is only available in Stockholm, Malmo and Goteborg. The service is also restricted in some regions that are part of the US, and is not yet available in Alaska, Hawaii, the US territories of American Samoa, Guam, Northern Mariana Islands, Puerto Rico, and the US Virgin Islands.
Does Google Voice Work With VPN?
Yes, Google Voice is an application as well as a web-based service that can be used with a VPN. Verification can take both forms and the service can be accessed on any device and operating system.
A good VPN will work effectively to help you bypass restrictions to using Google Voice. However, using a VPN with Google Voice is a good idea even if you use it from a supported country
Does Google Voice Need VPN?
This is a good question. Users within the U.S may not see a need to use a VPN for Google Voice. However, unknowingly, data is being stolen and possible information is leaked while insecure connections are initiated.
You may not be talking about moving billions or some other sensitive discussions, but nothing beats the feeling that you are untraceable and totally private.
In earnest, if you do not need a VPN for its remarkable geo-restriction bypass technology, you will love it for the total privacy it offers.
You will know for sure that all your business meetings are totally private. You will live without the risk of private strategies or important data being leaked to cyber attackers or competitors.
How do I set up Google Voice outside the US with a VPN?
To use Google Voice with a VPN, you need to set up a U.S phone number. We discuss how and where to create a free U.S number for Google Voice later in this article.
After securing a phone number to use with Google Voice, you need to decide on a VPN. We recommend Nord VPN for its fast and strong servers and its modern encryption technology.
Select a server from the US and connect.
Go to Google Voice web to open an account It is important that you initiate the Google Voice number creation after connecting to a VPN server. Select for Personal or Business use and the platform you plan to use it on (Web app, iOS, Android).
Sign in to your Gmail Account in the next prompt.
After signing in, you will be asked to choose a free Google Voice Number. The list of numbers will come up after you must have inputted your City or Area Code. In this case, you can enter any U.S City since Google Voice is not restricted in the U.S. However, we recommend you choose the same U.S city you chose for your VPN server connection.
Add your phone number for the two-factor verification. If you don't have a US number, check the guide at the end of the article on how to get a free US number with TextNow.
Enter the verification code you receive to Google Voice.
Now you should be able to use Google Voice on your device of choice without any restriction.
How do I get a free US number for Google Voice?
There are a number of free and paid clients that provide U.S numbers you can use for Google Voice. This number then allows you to receive a verification code and set up your free Google Voice number.
We mentioned TextNow earlier. The TextNow messaging service is free and offers a randomly generated number as used for account verifications and text messages.
You will need a Google ID, Apple ID, Facebook ID, or an Email Account to set up text now and get a free number. However, TextNow works in select countries. If you find that your country or region is restricted, you know what to do – VPN to the rescue.
Other alternatives that can provide a free US number for Google Voice are TextFree and Skype.
Conclusion
As technology evolves to offer us more flexible and easy ways of communication, network connection becomes more vulnerable and less rigid. However, VPN technology mixes the good, bad and ugly to offer personalized services where you can decide what works for you.
The VPN will allow you to create a Google Voice number irrespective of your region. It also allows you to keep away from hackers and avoid online ads and distractions. It's a lot of privacy and security perks.