If you're someone who makes frequent international calls or travels around the world, you cannot solely depend on your network service provider to reach people.
Network service providers sometimes charge ridiculously high for international calls, and not to add, the network coverage might not be strong enough for a hassle-free call.
All of these can be avoided by using Talkatone. Talkatone is a Voice over Internet Protocol (VoIP) service that lets you make calls and send text messages to anyone in any part of the world.
All you need to use Talkatone is just WiFi or cellular data and a good internet connection. Interestingly, the people you call don't necessarily need to have the Talkatone app on their devices.
In addition, Talkatone allows you to have a group conversation with your friends and family even if they do not have the Talkatone app.
🗺️ Is Talkatone International?
Talkatone is international, but currently, you can only place outbound calls to a number of countries. To place international outbound calls (Outside the USA), you have to purchase a Talkatone subscription or buy credits.
You can either get a 30-day subscription and be able to make up to 1000 hours worth of calls or buy credits and pay as you go.
You can find the list of available international destinations and their rates for outbound calls here.
Does Talkatone work outside the US?
Previously available in the US and Canada only, Talkatone has now expanded to include 14 more countries:
North America: Mexico
Oceania: Australia, New Zeeland
Europe: UK, Germany, France, Spain, Italy, Sweden Switzerland
Asia: Japan, Republic of Korea, Singapore
Africa: South Africa
So if you're in a country outside the ones listed here, you may experience Talkatone login problems and all sorts of other issues.
But luckily, you can still access the app by using a VPN. It will assign you a virtual IP address from a location of your choice.
How can I use Talkatone with a VPN?
A Virtual Private Network (VPN) is a technology that allows you to establish a private network connection by encrypting your traffic data and sending it through a remote server location, making it difficult for third parties to track your online activities.
Here's how you can use Talkatone from an unsupported country with the help of a VPN:
To use PIA VPN with Talkatone, follow the instructions below.
Use our rundown below and decide on a VPN. Download the dedicated app to your device. We went with Private Internet Access because it has speedy servers in all the Talkatone-supported countries.
Open the app and log in with your credentials.
Click the VPN option under the power button to get to the server list and select any of the countries where Talkatone is available. We picked the US.
Create a Talkatone account if you haven't yet, and make calls irrespective of your actual location.
What is the best VPN for Talkatone?
When looking for the best VPN for Talkatone, we made sure to check the server network, encryption algorithms, security features, ease of use, as well as device compatibility.
You will see that there's a wide range of different specific features. Each of the following options is great to use with Talkatone, but some of them may provide additional features and benefits that you may want in a VPN.
We made sure to mention how these VPNs help with Talkatone and what else they offer so you can make an informed decision.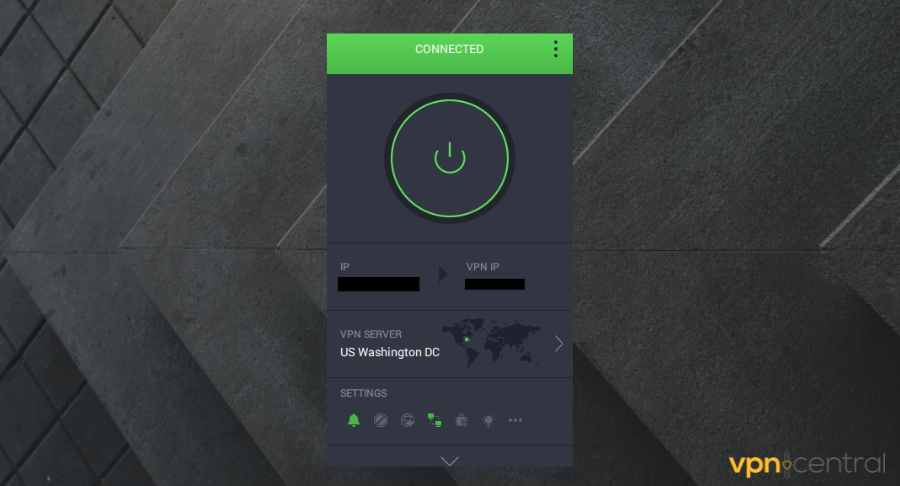 If you want to use Talkatone in any country, PIA is your best bet. The reason why PIA is good for services like Talkatone is that it has over 35,000 servers in 101 locations across 78 countries.
In fact, PIA has servers in all the countries where Talkatone is supported, so you will be able to bypass geo restrictions without any worries.
We must also mention that this VPN offers unlimited bandwidth, so you can rest assured that you'll be able to make as many VoIP calls as you need, without running out of data.
If you have never used PIA before, we must mention that the
Other Features of PIA
Dedicated IP address
Lightning-fast connection speed (10gbs)
Antivirus
30-day money-back guarantee
24/7 live support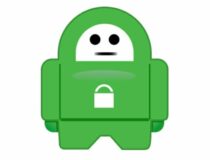 Private Internet Access
Make unrestricted international calls on Talkatone with access to thousands of servers worldwide!
2. NordVPN – best for a secure connection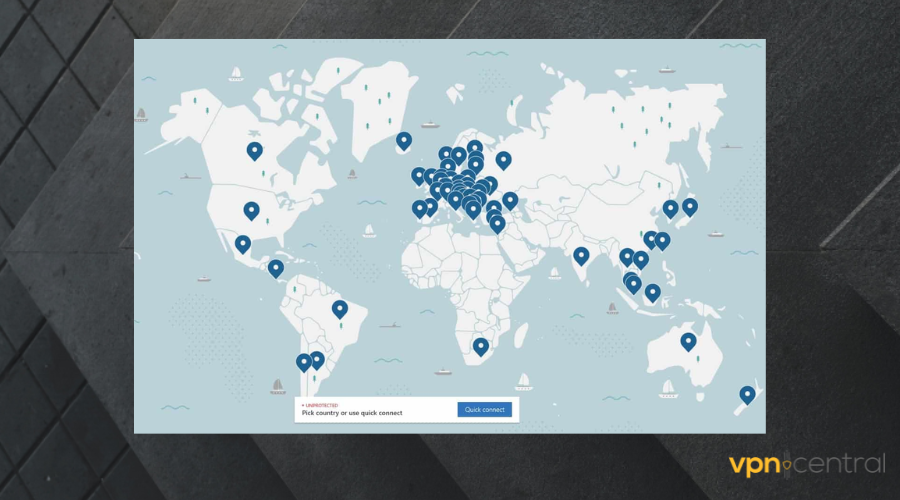 Nord has amazing features that will just work fine with Talkatone. The VPN provides different key features that work against geo-blocking.
The strict no-logs policy and powerful encryption guarantee that NordVPN cannot be tracked. You can rest assured that the details of your connections will always remain private and undisclosed to third parties.
The VPN is also popular for its super fast connection speed, which will allow you to make seamless calls with Talkatone.
Nord also operates over 5000 servers in over 60 countries giving you many connection options for Talkatone.
What's great about having multiple servers to choose from is that you can quickly switch them up in case you are experiencing slower speeds on one of them.
Other features of NordVPN include:
Threat Protection
Server obfuscation
VPN proxy browser extension for Chrome, Edge, and Firefox
Secured up to 6 devices simultaneously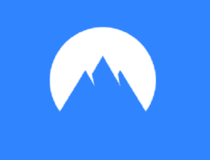 NordVPN
Protect the privacy of your calls and unlock Talkatone in restricted regions by connecting to a NordVPN server.
3. ExpressVPN – best multi-platform apps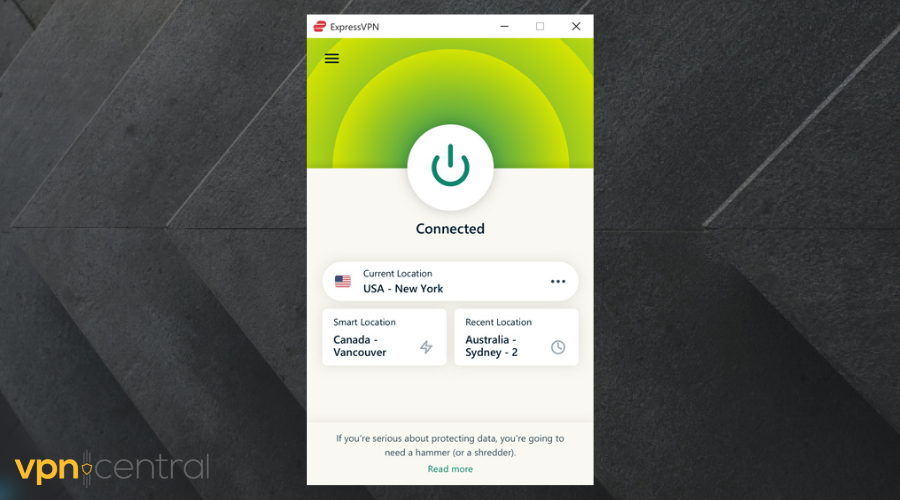 When it has to do with device compatibility, ExpressVPN is the best. Whether it's an Android, iOS, Windows, or Linux, It works just fine.
This is great news for Talkatone users, as the service offers cross-platform applications for iOS and Android.
Moreover, its split tunneling feature is also great if you want to route just your Talkatone app through the VPN server.
You can select Talkatone as the only app to route via VPN traffic. Meanwhile, other applications on your device have direct access to the Internet.
This can help you boost up connection speed and also allow you to use the Internet both locally and on international servers that require unblocking restrictions.
This VPN gives you access to thousands of servers in 94 countries, allowing you to make calls to different countries with your Talkatone app.
Other features of ExpressVPN include:
IP address masking
Browse anonymously
24/7 hours support
Browse more anonymously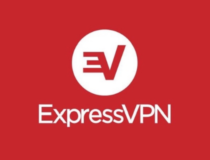 Express VPN
Use Talkatone on any device and make as many calls as you want with this unlimited VPN!
4. Surfshark – budget-friendly VPN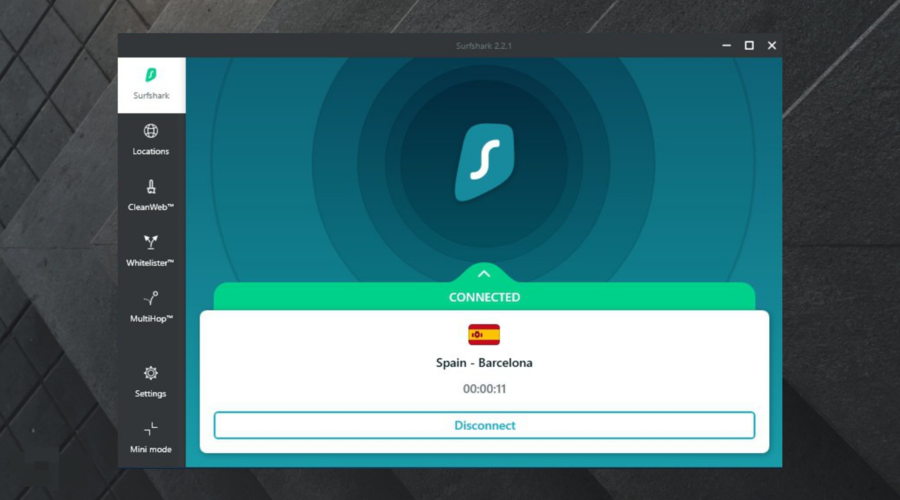 Surfshark recently increased its server count to about 3200+. The VPN has worldwide coverage with speedy servers in countries like the US, Canada, Australia, most of the EU, and South America.
This makes it an excellent VPN to use with Talkatone, as you get the freedom to choose between multiple servers. You can switch them up as much as you want, without restrictions
It also removes serious security threats that may occur in trying to access other sites and services, by providing strong encryption and secure protocols for you to connect to.
Surfshark VPN is subscription-based but is on the budget-friendly side when it comes to VPNs, having a very low one-month subscription plan. So if you don't want to break the bank, we suggest you give it a shot.
With one subscription you get the freedom to connect as many devices as you want, and Surfshark is highly compatible with all major platforms.
Other features of Surfshark
Unlimited bandwidth

Strict no-log policy
Kill switch
Leak protection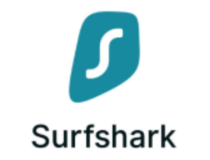 Surfshark VPN
Make secure international calls on Talkatone with the help of this reliable VPN client!
5. CyberGhost – great mobile app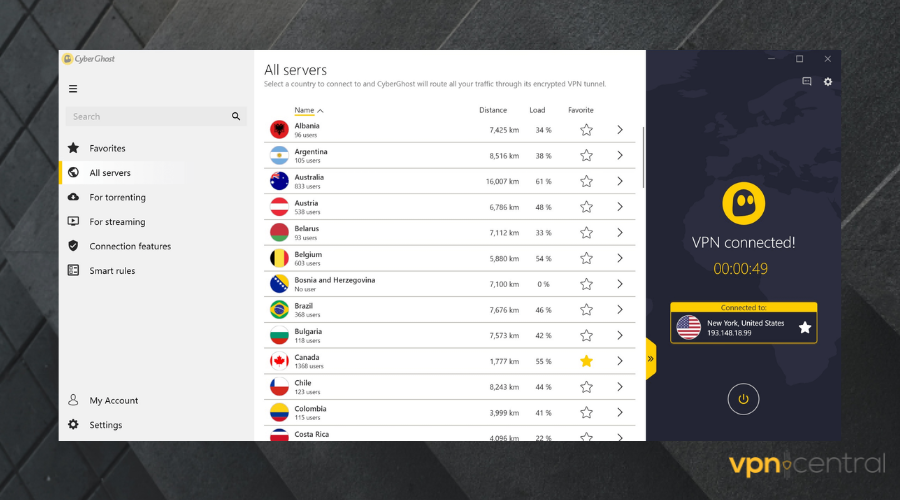 CyberGhost is a great VPN developed by Kape Technology. This VPN is guarded with strong security features and has super fast servers that allow you to easily use Talkatone in any location.
This VPN client offers dedicated app support for multiple platforms, including PC, macOS, iOS, and Android. We must mention that many users are very satisfied with the ease of use of these apps.
It is a great VPN for beginners, being very intuitive. However, that does not mean that it lacks strong encryption and powerful traffic security features.
In fact, CyberGhost hides your IP and protects your traffic data with AES-256 bit encryption. Not only that, it also includes an advanced emergency killswitch to make sure no data gets leaked in case you disconnect.
Currently, CyberGhost offers a huge server network of over 8 800 servers located all over the world. The VPN service ensures speedy connections for those who want to access the server from the US, Canada, Europe, North America, South America, Asia, Africa, and the Middle East.
Other Features of Cyberghost
Anonymous torrenting
Breaks geo-restrictions
Dedicated apps for mobile
1 day free trial with no credit card request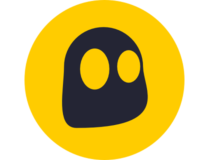 CyberGhost VPN
Establish a secure VPN connection in just a few seconds and keep in touch with your peers using Talkatone.
6. VyprVPN – dedicated protocol to defeat geo-blocks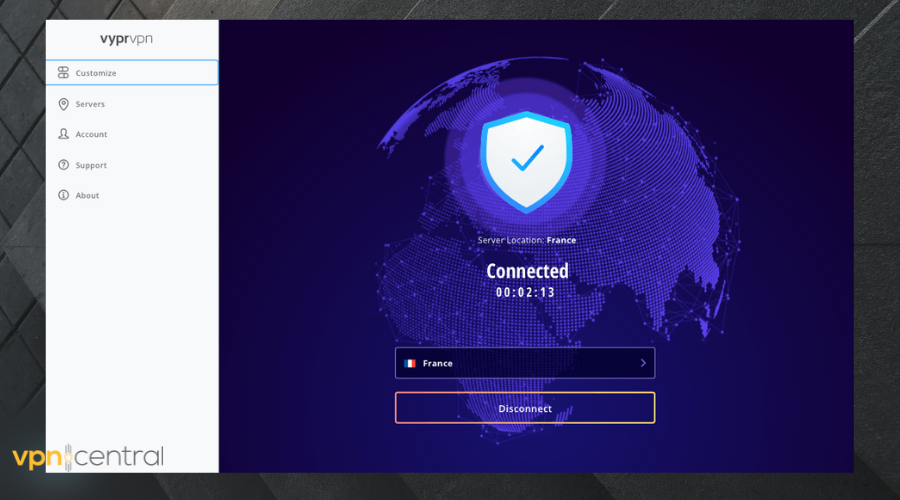 When using VPNs for VoIPs like Talkatone, you need a VPN with very high speed and a lot of server locations. With over 700 servers available in 70+ countries, you can use VyprVPN to make international calls on Talkatone irrespective of where you are.
Vyper is one of the few VPN services that own its server. It does not have to rely on a third-party web host, giving you full protection to your data.
This is great news for Talkatone users, as the service offers cross-platform applications as well. It works for Android, iOS, macOS, and Windows.
Despite being rather new in the VPN game, this VPN is rapidly growing as a user favorite. It has a strong no-log policy, keeping you protected from trackers and hackers.
Along with that, VyprVPN has built its own protocol, known as Chameleon. It's designed to be able to bypass strong geo locks from any country. Not only is it great for Talkatone, but for other restricted websites and services such as Netflix or Disney+.
Other features of VyprVPN
700+ servers in 70+ countries
Compatible with all operating systems
Allows up to 30 simultaneous connections
24/7 email live support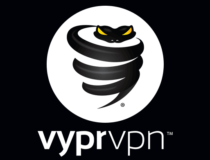 VyprVPN
Enjoy full Internet freedom and access any website or service in the world with this strong VPN!
7. IPVanish – supports multiple data transmissions standards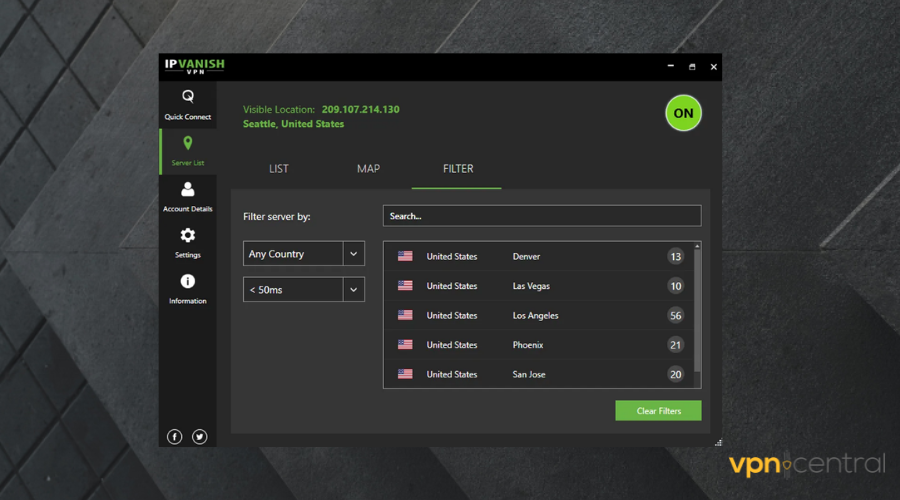 IPVanish was created by Mudhook Media. It's a very reliable VPN for VoIP because it is very easy to use. Its configuration menu allows you to easily change connection protocol to the one most suitable for you. 
This VPN can be used for any kind of connection including LTE, 4G, 3G, and Wi-Fi, making it possible for you to access Talkatone easily.
IPVanish will protect you against ISP throttling, allowing you to make unlimited VoIP calls on Talkatone.
It does not matter what type of network plan you are on, the VPN will hide your traffic data, making it impossible for your ISP to restrict traffic. And the same goes for the cases when your Talkatone login is blocked by your network.
Your traffic is well encrypted and secure. Moreover, the IPVanish VPN does not keep any data logs, so even if under some extraordinary circumstances, the VPN service itself gets hacked, the attacker will not be able to gather any information about the user's whereabouts and online activity.
Other Features of IP vanish
2000+ servers in 75+ countries
DNS leaks protection
Unlimited bandwidth and server switching
30-day money-back guarantee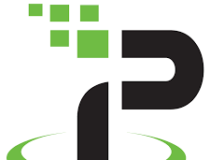 IPVanish
Hide your traffic data and enjoy unlimited bandwidth for high-speed connections all month round!
Conclusion
Talkatone is a really useful application especially if you travel or make frequent international calls. It is quite unfortunate that this great app isn't available in all countries.
Thankfully we have VPN clients that can help us go around the geo-restrictions and enjoy this useful VoIP tool.
Let us know which VPN you decided to go with and how your experience has been so far. Feel free to use the comment section for any questions or suggestions
Frequently Asked Questions:
Which VPN can I use to open Talkatone?
There are many VPNs suitable for Talkatone, so you can pick between PIA, ExpressVPN, or NordVPN for exhaustive online privacy.
Which free VPN is best for Talkatone?
Among the best free VPNs to use for Talkatone is certainly Hide.me VPN or IPVanish.
Which location is best for Talkatone?
Most probably, the greatest locations for this VoIP app are the US and Canada.
How to open Talkatone in Nigeria
1. Subscribe to a premium VPN and install it on your device.
2. Launch the VPN and connect to a server in a Talkatone-supported region.
3. Download and install Talkatone on your device. 
4. Open Talkatone and place a test call or send a text.

Some VPNs to consider are NordVPN, ExpressVPN, Surfshark, and Private Internet Access (PIA). They're fast, reliable, and offer low latency for internet-based calls and texts.

What to do if Talkatone is blocked by your network
1. Get a reliable VPN like NordVPN, ExpressVPN, Surfshark, and Private Internet Access (PIA). In most cases, the error occurs due to a non-compatible VPN with Talkatone. 
2. Go to your phone's settings and clear Talkatone's app cache and app data.
3. Launch the VPN and connect to a Talkatone-supported region. 
4. Open Talkatone and enjoy making calls and sending text messages.
Which VPN can open Talkatone on iPhone?
We recommend using Talkatone with Private Internet Access (PIA) VPN on your iPhone. It's lightweight, fast, and offers speed-optimized servers, perfect for VOIP calls and texts.