Valorant is a popular multiplayer FPS game from Riot Games that is meant to level with other popular competitive shooters.
Much like with their other popular release (League of Legends), you can select a champion, team up and fight your way to the top.
Now here's the less exciting part: Valorant comes with a region lock, which is a bit unfair, but that's all we get for now.
Despite the fact that players from all around the world have been pleading for server transfers, Riot is yet to implement this feature.
The reasons why you'd want to change your Valorant region range vary from lower lag, to unblocking certain payment options and queueing with other players.
In this short guide, we'll try to explain how you can change your Valorant region in no time.
Can you change region on Valorant?
Riot Games, the parent company of Valorant has strict rules when it comes to changing your account's region.
You can change your location from the Valorant support page. But they will do a check-up on you and only approve your request if it really turns out that the region on your profile doesn't match your location.
Valorant players state that this option is quite limited and you cannot switch Valorant locations as often as you would like. Luckily, there are ways around this so you can play Valorant with games all around the world.
How can I change my region in Valorant?
1. Use a VPN
Get a reliable VPN, we recommend Private Internet Access.
Install the VPN client on your PC.
Launch the VPN.
Connect to a country that you want to use with Valorant.
Head over to Valorant's website.
Create a new Valorant account using the VPN location as your region.
The new account that you create will be linked to the country you've connected to using your VPN client.
Note that you may have to connect to the chosen VPN location each time you play Valorant.
A consequence of choosing a different country than your real location is an increase in ping and possibly packet loss.
This method may not be convenient for everyone, considering that it involves creating a new Valorant account.
However, right now it's the only way you can choose a different location for your Valorant account, given that there's no server transfer support yet.
2. Check Valorant's support page
Head over to Valorant's region change support page
Scroll down until you see the login button
Click the login button and sign in to your Valorant account
Press the Check button
Wait for the system to check if you're eligible for a location change
That's the official way to change your region in Valorant, and it requires no additional tools.
You just log into your account and let the system perform a quick region check.
If you're eligible, you can easily select another region that you feel meets your needs better.
On the downside, you'll only be able to switch to countries that Valorant deems appropriate for your location.
If you encounter any error during this seamless process, don't shy away from submitting a ticket.
How to check Valorant region?
If you want to switch regions on Valorant but don't know what location your account is currently linked to, go to the support page.
Go to the regional settings panel as explained in solution 2. The Check button should automatically display info regarding your current location.
Sometimes the auto-check option may not work and you will get an error message. In that case, you will have to select the Sumbit a ticket option on the support page and explain the situation.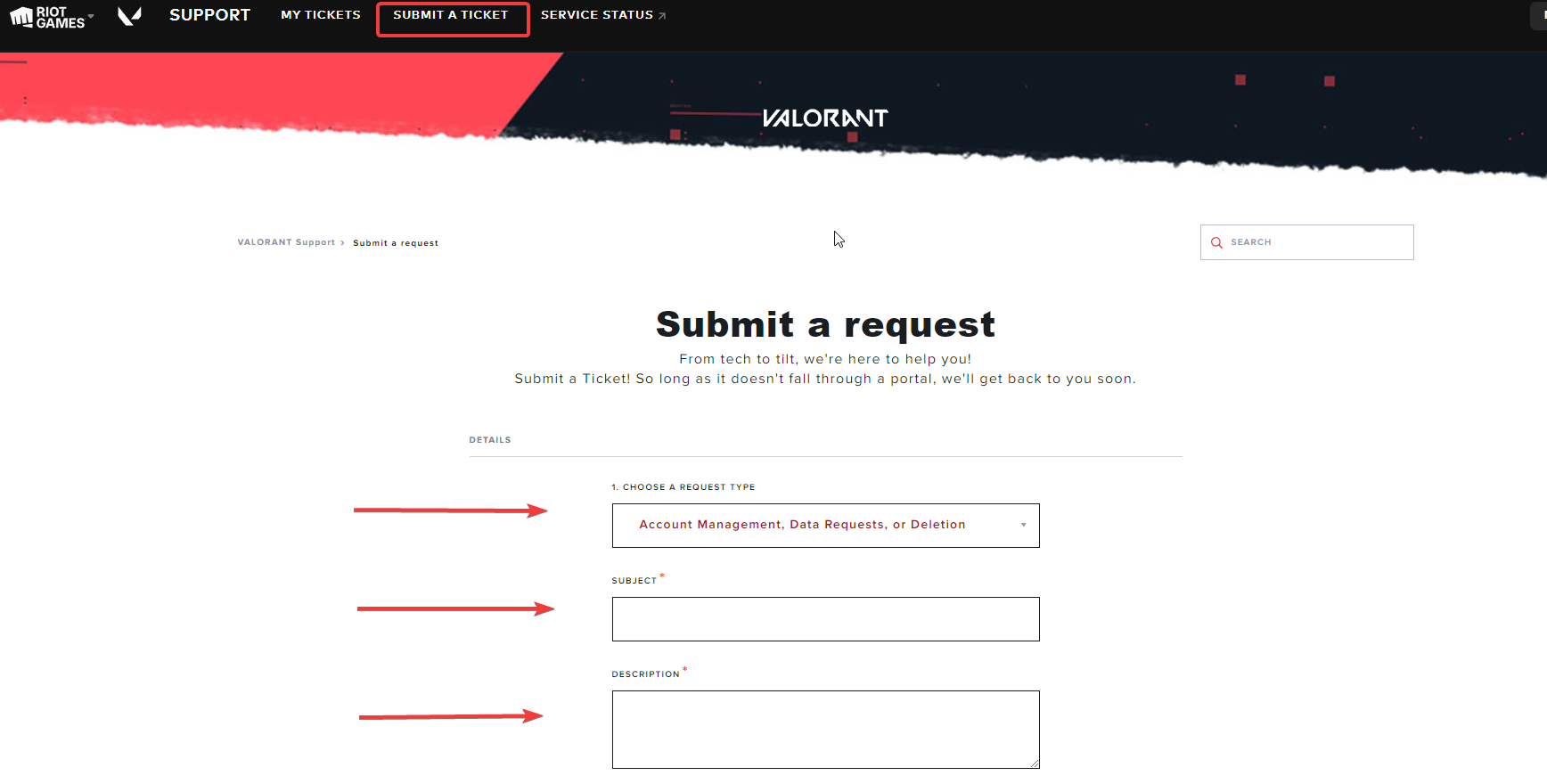 How to bypass Valorant's region Lock?
As for now, the only way to switch between regions in Valorant is with the help of a reliable VPN. Unfortunately, for each region you want to play, you will have to create a separate account.
The developing team of Valorant has announced in the past that they are planning to let gamers from different regions play together.
However, that is yet to happen and there is no official announcement stating exactly when. So for the time being, you will have to rely on connecting to a VPN when creating a new account.
Conclusion
To sum things up, if you're trying to change your Valorant region, you'll be glad to know that there are two ways you can go about it.
The official way involves accessing a region change support page and letting Valorant's system perform a check to see if you're eligible.
This method may not work every time (reportedly it rarely, if ever, works) and you may have to submit a ticket.
The second method involves using a VPN and creating a new Valorant account using the VPN location as your default region.