A VPN is the current go-to online privacy tool. It'll encrypt your traffic and hide your IP address to prevent interception and snooping. It also helps change your visible location to get around content geo-restrictions.
However, the leading VPN services aren't free and will typically cost you a monthly subscription with discounts for a longer upfront commitment.
So, can you bypass these providers and run your own VPN server instead?
This is technically possible and IT departments have been doing it for years to give permitted users secure remote access to an organization's internal network.
However, there are several pros and cons to consider before you start trying to configure your home PC to function as a VPN.
If the cost of VPNs is the issue, here's what you need to know:
Is it cheaper to run your own VPN?
As an individual, it's cheaper to run your own VPN from home or via a managed host, but the benefits are not the same as using an established VPN provider.
Let's see the different options you have if you decide to take this route:
Running a VPN server from home
Running a VPN from home is essentially free if you have a computer and fiber internet with fast upload speeds.
The catch? You only really benefit from the encryption. Since the server is located at your home, you can't choose locations in different regions to unblock Netflix USA, for example.
However, it'll secure all your devices and allow you to connect through the VPN when you're on the go.
For example, when using public Wi-Fi at a coffee shop, you can connect to your home VPN first, which secures the connection much like a consumer VPN would.
With the right software and settings, you can also configure your home server so you can remotely access personal files and apps.
Aside from potential hardware bottlenecks, your remote download speed will only be as fast as your home ISP's upload speed.
Running your own VPN on a cloud server
Thanks to the rise of affordable cloud hosting and virtual private servers (VPS), you don't need to pay for a dedicated server or have physical access to hardware at home.
Instead, you pay a web host or cloud provider just like when hosting a website. Plans are either fixed or scalable with a PAYG model.
Once you have access, you can install VPN software on the server and this becomes your VPN server. Then you can connect to it via OpenVPN or other VPN client apps on your devices.
There are even a few hosts with one-click installation and VPN support, so you aren't left to handle the technical aspects yourself.
What's more, some introductory hosting plans cost less than a normal monthly VPN subscription. However, whether it's truly cheaper depends on how much bandwidth you use.
The main benefit of using a third-party host over a home VPN is you can hide your geographic location and potentially pick from several different countries. There's no way to easily switch location once you've purchased the plan though.
Moreover, you don't have to worry about the hardware or related maintenance.
Now to the main question:
How much does it cost to run your own VPN?
It can cost less than $5 a month to run your own VPN on an entry-level cloud or VPS plan.
For example, DigitalOcean charges $4/mo for 500GB of bandwidth.
RamNode also has a $4/mo plan with 1TB of bandwidth.
Similar plans are available from other providers too. However, costs can quickly rise if you require more bandwidth, RAM, and processing power.
These cheap plans are suitable for individuals who aren't performing bandwidth-intensive tasks all the time. Perhaps you just want to browse the internet securely while on vacation or type some emails over coffee.
Constant gaming, streaming in 4K, or facilitating an entire home or work network of multiple users is going to require a more expensive hosting plan.
This is not financially worthwhile when affordable VPN providers exist.
Considerations when running your own VPN
The drawback to setting up your own VPN at home or on a hosting plan is that it often requires advanced technical know-how.
You'll need to consider the following:
Operating System and Software – You must choose an operating system and VPN software for your server and devices that are all compatible with each other.
Popular hosted OSes include Linux distributions such as Ubuntu, CentOS, Debian, or Fedora.
Good choices for VPN software include OpenVPN, WireGuard, and StrongSwan.
You can also set up a VPN on Windows manually using the point-to-point tunneling protocol (PPTP) within the Network Connection settings. You must then configure port forwarding on your router.
Server Configuration – Setting things up on a VPS/cloud plan might require configuration files, including certificates and keys if there's no preinstalled VPN software. You must then connect to your server via SSH or a remote desktop protocol.
Another concern is adjusting the firewall settings on your server to allow VPN traffic.
How much does a commercial VPN cost?
A commercial VPN service is the most expensive option because it's designed for businesses and organizations that need to provide secure remote access to the local network. I.e., its internal apps, storage, and communications.
Outsourced commercial VPNs are built to handle large-scale deployments. They can accommodate simultaneous connections from hundreds or thousands of employees across the world.
These enterprise solutions also include customization options and integrations with other complex systems, along with robust security features and dedicated support teams.
In technical terms and features, a commercial VPN has more in common with running your own VPN than using a popular consumer provider. However, for medium or large organizations, it costs much more.
Best cheap VPNs to save your money
A regular VPN provider is still the most affordable option if you require a lot of bandwidth and you want a simple app with a list of server locations.
Many now also provide enterprise plans for smaller organizations.
Having tested the leading VPN services, here are our top cheap plans so you can skip the hassle of setting everything up yourself:
The VPN offered by Bitdefender is currently the cheapest option available, at $6.99 for a monthly plan or just $29.99 for the year. This is close to the price of entry-level server hosting but comes with all the benefits of a top-tier VPN provider.
This includes standard features like split tunneling and a kill switch, but extras like ad blocking to prevent cookies and other tracking methods.
All plans support up to 10 PC, Mac, or mobile devices, and you can consume as much bandwidth as you like. Its easy-to-use apps let you pick from over 4,000 servers in 53 countries to change your visible geographic location.
Pros:
Great performance
Privacy-friendly jurisdiction
24/7 support
Cons:
Logs some data
Only one tunneling protocol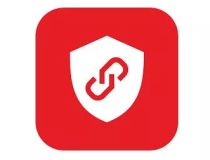 Bitdefender VPN
Enjoy a top-tier VPN provider with the cheapest yearly subscription.
2. TunnelBear – Cheapest for teams
At $9.99/mo or $4.99, if you commit to a year upfront ($59.88), TunnelBear is one of the cheapest VPNs you can buy with great performance.
It stands out due to its Teams plan that offers separate accounts for different users, with permission settings for the admin. This starts at $69/year ($5.75/mo) for two users and is perfect for small businesses.
Individual accounts support unlimited devices with no data restrictions. All you have to do is install the desktop (Windows and macOS) or mobile (Android and iOS) apps, and you can choose from over 5,000 servers across 48 countries.
TunnelBear has all the core features like a kill switch to protect your IP if the connection drops, along with split tunneling to allow certain apps/sites to bypass the VPN.
What's more, you can select the protocol and other advanced settings.
Pros:
Unlimited simultaneous device connections
Free version
Excellent privacy policies
Cons:
Data cap on free version
Basic features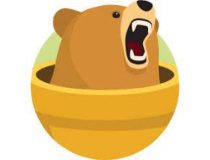 TunnelBear
Cover your whole team with this affordable and reliable VPN.
3. PrivateVPN – Cheapest 3-year commitment
If you've decided a full VPN service is for you and want to commit for the long term, PrivateVPN currently offers the best deal. For three years you pay the equivalent of $2/mo, which is $72 upfront.
After the first 36 months, this does jump to $72 per year, but if you cancel ahead of time, you can easily switch to another cheap service. But even then, the flat monthly price is $9.90, which is still below the industry standard.
You get no bandwidth limitations and up to 10 simultaneous connections/devices. This makes it suitable for an individual, your home network, or perhaps even a small business.
While it has fewer individual servers than our other picks (just 200), these are spread across 63 countries.
Pros:
10 device connections
Great for torrenting
7-day free trial
Cons:
Few server locations
No split tunneling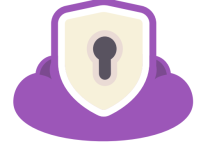 PrivateVPN
Protect your entire household with this cheap and versatile VPN.
4. Proton VPN – Feature-packed from $9.99/mo
For $9.99 a month, Proton VPN offers a bunch of useful features that aren't available elsewhere at this price point. Moreover, you can save considerably by paying for two years upfront ($119.76).
Firstly, it has advanced obfuscation methods that make it even more difficult for snoopers to track your activity. This includes double-hop, which passes your traffic through more than one server.
Then there's Tor-over-VPN, which combines a regular VPN connection with the Onion network.
You can further reduce tracking attempts by turning on the NetShield ad blocker and anti-malware protection.
Unlike other VPNs, there's also an email, storage, and calendar suite.
Pros:
Feature-packed
Free version
Double-hop functionality
Cons:
Only three server locations on the free plan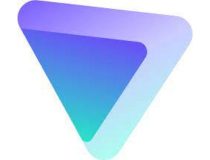 Proton VPN
Enjoy a premium service at a low cost with Proton VPN.
Summary
So, is it cheaper to run your own VPN?
It's slightly cheaper than using a mass-consumer VPN. Yet, the learning curve for setting one up and the lack of features make cheap VPN plans, like the ones above, the more suitable option for the average person.
FAQ
Is it better to make your own VPN?
The benefits of making your own VPN over using a consumer or commercial service depend on your goals. For example, it could be better if you're an individual who wants a secure connection while on public Wi-Fi or to access your home network while away.

Running this at home is free (minus electricity) and can be less than $5 a month using a hosting plan.

However, if you require the fastest speeds and the ability to choose from multiple VPN server locations, it makes more sense to use a consumer VPN than make your own.
Is it safe to use a homemade VPN?
Yes, it's safe to use a VPN you've set up from home, so long as you implement the correct security features. A homemade VPN can be just as secure as a consumer one.

However, if you aren't technically savvy and lack expertise in networking, encryption, and security protocols, there's a high risk of misconfiguration. This could leave your connection vulnerable.
---