Doom Eternal was released on March 20, 2020, as a direct sequel to Doom which was released in 2016.
Bethesda Softworks has made Doom Eternal even more interesting than the previous series.
The game comes with a huge collection of firearms like a Plasma Rifle, BFG 9000, Super Shotgun, Rocket Launcher, and more. You can also choose melee weapons like Doomblade or Crucible Blade.
Added to that is the 2v1 PvP 3-round match called the Battlemode. Here 3 players compete at a time, with 2 controlling demons as they try to take on Doom Slayer, the main protagonist of the game.
Despite all the features added to Doom Eternal to make it an exciting game to play, there are still some things that ruin the fun: high ping and latency.
If you're playing Battlemode on Doom Eternal, it is important that you have a high response rate, even better than that of your opponent.
Actually, good response rates are essential regardless of the mode you're choosing. We found the most common issues that cause high ping and latency as well as tested solutions for each of them.
Why does Doom Eternal have high ping and latency?
There are several potential causes for latency issues in Doom Eternal:
Router problems – if you're connected to a router, the position of the router and the firmware it's running could impact your ping. 
Device incompatibility – a device that isn't compatible with the game or is outdated and not optimized with the latest updates is likely to lag.
Network congestion -a network with a lot of devices connected and a lot of activities going is definitely going to cause high ping when it's not able to support that many simultaneous tasks
Too many apps running in the background – Application programs and auto updates running in the background can use up network data and also CPU resources which leads to latency issues
How to fix high ping and latency in Doom Eternal?
1. Use a VPN
VPN is one of the safest bets in reducing ping when playing Doom Eternal. Virtual Private Networks (VPNs) offer you access to a lot of fast servers, letting you find better connections for the game.
Your ISP may not be able to give you the best speed for gaming, thanks to your geographical location, data plan, as well as other problems such as throttling.
Connecting to a VPN server closer to the Doom Eternal servers can help because a VPN packet takes a shorter route as opposed to your ISP packet.
Subscribe to an ExpressVPN plan, then download the installation files.
Install it on your device.
Open the VPN and click on the power button to connect to a server.
Launch Doom Eternal and start playing while on an ExpressVPN server.
With a service like ExpressVPN, you are offered over 3000 server options to connect to. The VPN has locations in 94 countries, so you can find a good server for pretty much any configuration.
It also removes any restrictions imposed by ISP allowing you to enjoy a faster connection, without the risk of being throttled while gaming.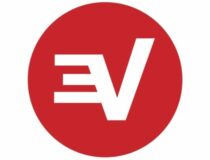 ExpressVPN
Reduce ping spikes in Doom Eternal by connecting to the fast and stable servers of ExpressVPN!
2. Optimize the graphics settings
Doom Eternal is a high-graphic game, and everyone likes to play games with high-definition visuals to give them that realistic experience.
But if your device is not able to support it, you'll do more harm than good. Make sure you change up your video settings so your graphics card can support the game without much effort.
Launch Doom Eternal.
Go to Settings.
Click on Video.
For Video Mode, select Fullscreen.
Disable Motion Blur, Vertical Sync, and HDR.
Set the other options to low or medium, depending on your computer's specs.
Save your settings and relaunch the game.
The ping of your game is also going to be determined by your graphic settings. If your PC cannot handle the high graphic, it is always advisable to set the game graphic to something your PC can handle.
3. Check your Internet speed
Internet speed is a very important aspect of online gaming. If your internet is slow, data cannot be transmitted from your computer to the game server as fast as needed.
⚡ Doom Eternal recommended speed rates:
Download: 3Mbps
Upload: 11Mbps
So it is important that you check your internet speed if you are experiencing a lag. There are several speed test tools online, like the Ookla Speedtest that will help you with that.
4. Limit the number of devices connected to your network
If you're using a WiFi or router, you must make sure that very few devices are sharing your network. The higher the number of devices connected to your network, the higher your ping will be.
So if your mobile phone, tablet, or any device that's not being used at the moment is connected, it's recommended you disconnect it.
You can use your router's admin panel to check how many devices are connected:
Login to your router with your credentials.
Go to the Network Status section (or similar, depending on the model)
Select Wireless. You'll get a list of all devices connected.
If there are too many networks, remove some of them to free up bandwidth. If you want more options and the possibility to limit access to your network, you can use a third-party network monitor.
That's because all the devices will have a share of the bandwidth and this will cause your device to have access to fewer data, which leads to Doom Eternal's higher ping and latency.
5. Check your router
If you're using WiFi and not an ethernet cable, taking your device closer to your router will do a ton of good.
This is because the farther the device is from the router, the more likely for latency to occur and the less enjoyable the game will be.
🔄 We also recommend rebooting your router to give it a chance to reconfigure:
Turn off your router.
Disconnect it from the power source.
Wait for at least 1 minute.
Plug the router back in.
Turn it on.
Wait for it to reconfigure.
Sometimes, because of frequent use, your router may not function properly, and simply restarting it gives it a chance to end any unnecessary tasks that may use up your data for no reason.
6. Close background apps
Programs and apps running in the background of your PC can increase your ping level.
These programs consume the RAM and bandwidth needed to play Doom Eternal smoothly without lag and high ping.
Press Ctrl+ Alt+Del and select Task Manager.
Go to the Processes tab.
Under Apps and Processes, select any app/process you are not using and End it.
Close Task Manager and launch Doom Eternal again.
Why Does Doom Eternal lag?
The major culprit for general lags and mouse lag in Doom Eternal is the internet connection. It takes more time for information to pass from your device to the server when your connection is slow.
Also, PC gamers must be sure that their device meets the system requirements for playing Doom Eternal.
The game requirements are on the heavy side and if your device doesn't meet it, you're going to find it frustrating trying to play the game.
Doom Eternal players cannot avoid the presence of high ping and latency since it's a high-end game that imposes problems even on the best PCs for gaming.
However, the suctions provided here are going to help you walk through it and enjoy the game to the fullest.
But we must reiterate here that it is very important to check if your device meets the system requirements needed to play Doom Eternal. A lot of people are buying the game without checking this important detail.
The minimum graphic card required for this game is between GTX 1050 ti and a GTX 1060. It's also advisable to install this game on Windows 10 and above to avoid lags that may occur due to OS incompatibility.