Bans are the most common punishment for those who break Call of Duty: Black Ops Cold War policies or are disrespectful to other players.
However, gamers sometimes receive it by accident.
Let's see more about the different ways to deal with a ban depending on its type.
What are shadowban and HWID ban?
These are the two types of penalties imposed by Activision on players who break the rules.
Shadowbanning isn't apparent to the player. It takes all players suspected of using cheats or hacks and puts them in the same lobby. The idea is to leave the rest of the people to enjoy a fair and fun shootout.
HWID ban, on the other hand, is one of the harshest punishments. It's when one or multiple uniquely identifiable computer parts get locked out of the game.
In some rare instances, innocent players may get punished.
So, even if you haven't done anything wrong, you might end up wondering how to bypass a Call of Duty: Cold War ban.
Fortunately, there are a few ways to do so.
How to bypass a Call of Duty: Black Ops Cold War shadowban?
First, you should confirm you've been shadowbanned.
To do that, you can check:
Your ping — If it usually hovers around 100 and now gets up to 300, chances are you've been penalized.
Queue time — Unusually long wait can also indicate that you're getting into a shadowban lobby.
Players who receive the punishment by accident usually have their accounts reverted to normal in 7 to 14 days.
The other way to stop the game from throwing you into the lion's den is to dispute the matter with Activision customer support.
Just like with Warframe and Dead By Daylight ban issues, direct contact is the most efficient option.
To do that, follow these steps:
Visit the customer support page on Activision's website.
Once you're there, click on Security & Enforcement.
Click on Appeal A Ban.
Next, log into your account.
Submit a support ticket to appeal your ban.
Explain your case, and you should be able to continue playing normally.
How to bypass a Call of Duty: Black Ops Cold War HWID ban?
Activision usually gives an IP ban first, so you might need to install a VPN to deal with that.
ExpressVPN is perfect for the job as it offers great speeds and extra layers of security.
But first, follow these steps to verify you've been penalized:
Subscribe to ExpressVPN and download the app.
Uninstall Call of Duty: Black Ops Cold War from your computer.
Change your IP address using the VPN.
Install the game again.
Log in using the new account because your old one remains associated with the ban.
If this works, you've successfully gone around an IP ban.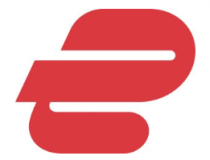 ExpressVPN
Bypass any ban and restriction with this top-notch VPN service.
Otherwise, you have an HWID ban, and this is how to bypass it:
Change the RAM location — Disconnect your PC from all power sources and remove your RAM sticks from it. Then, put them back in, switching their positions.
Reset your router — Since HWID bans often come in combination with IP bans, it's also necessary to reset your router.
Reset BIOS — While your computer is still disconnected from all power sources, take the small battery out of your motherboard and return it to its slot after a few minutes.
Update BIOS — Go to the motherboard manufacturer's official website and download the latest BIOS version.
Change your IP address — Using ExpressVPN, mask your real IP address by connecting to a server of your choice.
Create a new Call of Duty: Black Ops Cold War account — As your account is linked to the HWID ban, you have to create a new one and use it to access the game.
Format the hard drive and reinstall Windows — The best way to get past the ban is to avoid leaving fingerprints on your PC. That's why you should format your hard drive and reinstall your operating system.
Download and install the game — Finally, it's time to install the game again and access it from your new account with ExpressVPN turned on.
If you've followed all the steps, you should be able to resume playing without any trouble.
Wrap up
Now you'll know how to bypass a Call of Duty: Cold War ban without wasting precious time.
Keep in mind that you can try to dispute any wrongfully-imposed punishment with Activision directly.
If that doesn't work, you'll be able to resume playing normally with the help of ExpressVPN.