Whether you are a casual internet user or a business owner, you face a number of online threats that can cause you a lot of damage in terms of data loss or monetary losses.
Cybercrime is at an all-time high, and the trend is sure to continue as hackers know just how easy it can be at times to steal personal information from user computers and then auction it off to interested parties.
Everyone is in danger!
While being vigilant and taking precautions like not clicking on links in suspicious emails is a good way of staying safe, it's hardly foolproof. Antivirus software can only secure your browsing so much. When it comes to good online security, your best option is a VPN.
What Is A VPN?
VPN stands for Virtual Private Network. It is a way of securing your connection, as you are connected to a secure server before you are connected to the internet. This secure server sits between the internet and your system.
All the traffic passing through this server is encrypted, and your identity and location are hidden as the IP address visible to anyone is that of the VPN server. The encryption makes it safe for you to share sensitive data like payment info over the internet, and it also allows you to connect to workplace networks from anywhere in the world.
How VPNs Improve Online Security
To get an idea about the protection VPNs offers, you can simply ask a security expert about the best way of improving your security. If we had a dollar for every time someone did that and received 'VPN' as a response. To highlight how exactly VPNs improve your security, take a look at these points.
VPNs Make Browsing Secure
When you browse the internet, there are thousands of malicious users who only want to snoop in on your activity and try and steal personal data that you share on the internet. When you share data over unencrypted connections, it is susceptible to interception and could be compromised. Then, someone could go on a crime spree using your personal ID and information, and you will be liable for their crimes.
In addition to that, the recent WPA2 breach has rendered Wi-Fi connections all over the world defenseless against malicious users. WPA2 has vulnerabilities that could allow hackers to access your connection if they want. The only protection you can get is when your ISP upgrades the firmware of your router. But until that happens, your best protection is to use a VPN, according to experts.
When you use a VPN, your connection is encrypted. This means that nobody can see the data that you share on the web. The malicious users, therefore, have no way of knowing when you are sharing something that could be of interest to them.
Even if they intercept a huge chunk of your traffic and analyze it, they won't be able to decipher the content, since it is protected by strong VPN encryption.
VPNs Give You Online Privacy
Everyone knows that countries like China, Iran, Saudi Arabia, etc. censor the internet heavily and monitor the online activity of citizens actively. You might also know about how the NSA and GCHQ in USA and UK respectively spy on the online activity of their citizens to 'preserve national security.'
But if you think that these are the only countries where your online activity is under the microscope, you're terribly wrong. Most of the countries have some sort of online monitoring in place. Moreover, your ISP itself could sell your browsing history and activity to the highest bidders.
VPNs encrypt your connection and hide you from all prying eyes. When you are connected to a VPN server, nobody can see anything you do on the web, except the fact that you are connected to a VPN server. Thus, nobody can violate your privacy, and your online activity is your business alone.
VPNs Make Office Connections Secure
VPNs have become popular with the general public in recent years, but they have been around for over two decades.
Businesses had used VPN protection for their networks from long before you first heard about VPNs. With almost all businesses today having a good proportion of remote workers and offices, it's all the more important to use a VPN.
A VPN will allow all remote employees to connect to the central server from anywhere in the world. Since employees access sensitive company data from all over the world, it is vital that this connection is protected against online threats. VPNs can do that since they provide a secure communication channel through their encryption.
Extra Benefits Of VPNs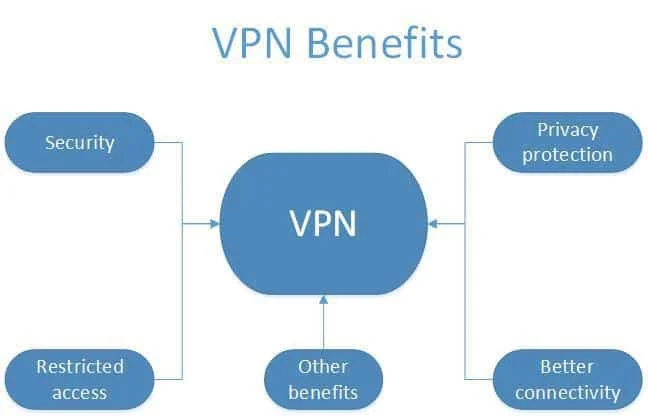 While VPNs offer security for your internet connections, they also offer other features that improve your online experience.
Unblock Websites
If you are in a school or a workplace, there would be many websites that are blocked on the premises. If you are in countries like China or ones in the Middle East, a large number of websites will be blocked. But if you use a VPN, you can unblock any website you want.
When you are connected to a VPN server, the IP address visible is of that server. This makes the censoring parties think that the request is coming from a location outside the country, and you are given access to the website you desire.
Bypass Geo-Restrictions
There's a huge chunk of services available to people in selected parts of the world. Examples include popular streaming services like Hulu, Amazon Prime Video, BBC iPlayer, or radio services like Pandora, or many gaming servers and add-ons. To get access to them, you can use a VPN.
With a VPN, you can pretend to be anywhere in the world. So, just choose a server in the location where that content is available. The service you want to access will think you are in that location and you're in.
Things To Watch Out For In VPNs
Although VPNs hide your online activity and identity from all prying eyes, there is one source that has access to everything you do on the internet. That source is your VPN.
Since we are in the business, we know just how many VPNs don't charge their customer's too much money but earn huge profits by recording their activity and selling it to third parties.
So you pay for the protection and get zilch. Therefore, you should always check the privacy policy of a VPN before subscribing to it. Look for terms like a no-logs policy.
If you don't find it, ask the support staff. If things are still not clear, go for a VPN that mentions what it collects and doesn't collect quite clearly, as PIA does.
Why ExpressVPN Is A Great Choice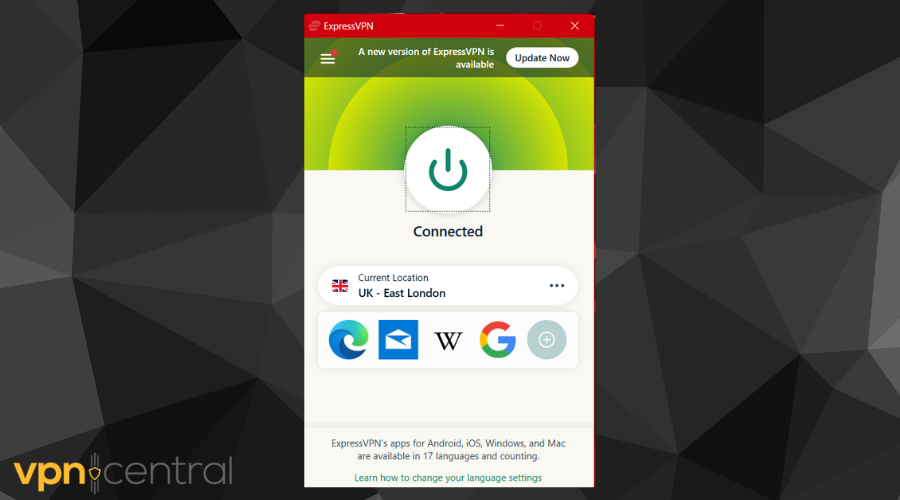 ExpressVPN is an excellent pick if you're looking to safeguard your security online. It offers global coverage, thanks to 3,000+ servers across 160 cities.
The vendor supports robust tunneling protocols like OpenVPN, IKEv2, Lightway, etc. They harden your traffic to prevent monitoring and eavesdropping.
ExpressVPN also provides a kill switch to maximize your privacy. It prevents data from leaking whenever your internet goes down. 
The service comes with dedicated apps for computers and smartphones. Additionally, support is available for smart TVs, gaming consoles, and routers.
ExpressVPN allows up to five simultaneous connections at no extra cost. This is handy for use across multiple devices at your disposal.
The vendor is ideal for streaming, online gaming, and P2P file sharing. You get optimized servers for faster and lag-free browsing speeds.
The best of all? Affordable pricing.
ExpressVPN's plans start from $6.67/month. Moreover, you get a 30-day money-back guarantee to explore the service risk-free.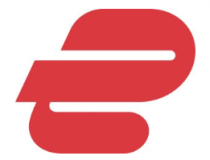 ExpressVPN
Get amazing connection speed and access to a worldwide server base!
VPNs make your online connections a lot more secure. They not only protect you from identity thieves and government monitoring agencies but also give you online freedom and anonymity.
There are a lot of companies that track your online habits to give you targeted ads and offers, but with a VPN, you can hide everything from them. The WPA2 breach has made wireless connections all over the world vulnerable to penetration, but a VPN can give you protection until your ISP upgrades your router's firmware.