You often find yourself in a situation where you try to access a website or a service but are denied access. You might see an error message like: This service is not available in your region. It can be quite frustrating if you are trying to access streaming services like Netflix USA.
It is worse still if you are a US citizen and encounter this problem because you are currently in a country where that website or service is not available. You get frustrated and disappointed that you cannot stream your favorite content or simply browse through a website you wish to.
But there's no reason to fret about it. We will tell you how you can unblock websites available only in the US from anywhere in the world.
Why are websites blocked
The kind of websites that you are unable to access if you are outside the US usually share media files. It can be a streaming service to allow streaming of movies and TV shows, or it can be a music streaming service that allows you to listen to music from a variety of radio stations or artists.
The reason why these websites are blocked for people outside the US is that this content is protected by copyright laws. The websites that share this content are allowed to provide it only in the US since they have the rights to host the content just within the USA. If they were to disregard this law, they would be indulging in copyright infringement and promoting digital piracy.
Many websites and services understand that people from other parts of the world wish to use them as well, which is why they offer their services in a number of countries. However, the content that is available to users varies drastically because of copyright laws.
So while Netflix is available in over a hundred countries, the US version remains the most coveted to this day. People prefer US TV shows and cinema over others, and Netflix USA has the biggest repository of them. Other services that allow streaming of sports events like NFL Gamepass are exclusive to US residents.
How are websites blocked
The practice of making content available to people in a particular part of the world is called geo-restriction. It ensures that people outside this coverage area cannot access the website or service.
These websites determine your location using your IP address. The IP address can reveal information about your machine like its location, the operating system it runs on, etc. What's important here is that it helps one determine your geographic location in an instant. Once these websites that are exclusive to US citizens discover that you are trying to access them from outside the USA, they prevent you from accessing them.
How to unblock US websites
Geo-restriction depends on your IP address to determine your location. However, if you were to fake your IP address, you can make it look like you are in the US. This would enable you to access all our websites without a problem.
There are three ways you can do this:
Use a proxy

A proxy is a remote computer sitting between you and the internet. All your traffic goes through this remote computer. The IP address visible to the target website is that of this machine. This means that wherever this computer is located, that appears to be your location to the website.

You can take advantage of this service to unblock US websites from anywhere. Once you enter an URL in the address bar of the proxy service, you will be redirected to that website.

Proxy servers, though, are not anyone's first choice when it comes to unblocking websites. This is because proxies are not reliable for several reasons, including connection interruptions and the fact that they offer no encryption, leaving you vulnerable online.

The only positive is that they are free and can maybe help you in unblocking US websites.

Use a Smart DNS service

Smart DNS services have changed the way people use the internet. This is because they allow people to access websites from all parts of the world.

When you try to access a website, you enter its URL in your browser. This URL is then used to fetch the IP address of the target website, a process called a DNS query. Your DNS queries usually go to the DNS servers of your internet service provider (ISP).

However, if you want to, you can make it so that your DNS queries go to a remote server that looks up the address of the target website. When you do that, it looks like you are in the server's location.

If you send your DNS queries to a US server, you can pretend to be using the internet from the US and unblock US websites easily.

But make sure that you check beforehand whether your particular SmartDNS service for which you pay can help you access the US website you want.

For the widest availability, we recommend SmartDNSProxy.

Use a VPN

This is the recommended method of unblocking websites available only in the US. VPNs encrypt your connection and send all the traffic through one of their servers. Your true IP address is masked by that of the server, and all your traffic is encrypted.

This means that nobody can see where you are, or what you are doing on the internet. This makes it safe to share sensitive information as well as hide your tracks on the web in this age where governments are trying their level best to keep a close eye on their citizens' activity.

VPNs offer a lot of features, but right now we are interested only in their ability to unblock US websites. VPN services allow you to connect to a server of your choice. So all you have to do is subscribe to a VPN service and choose a US server in order to unblock US websites.

VPNs charge you a subscription fee similar to that of SmartDNS services, and they may reduce your connection speed to some degree. This is because of the encryption overhead.

However, the best VPNs on the market are reliable, safe, and they help you browse the web freely, securely, and anonymously, which is why we recommend you use a VPN to unblock US websites.
Best VPNs to unblock websites available only in the US
There are many VPNs that can help you out, but some are better than others. Whenever you go VPN hunting online, look for these things:
High-speed connections
Security features like a kill switch, stealth servers, etc
Zero logs policy
Good customer service
While most VPNs can help you unblock websites in the US, some make your experience better. Also, you should note that Netflix USA is actively blocking out VPNs now to prevent people from outside the US to access it. Only a handful of VPNs are able to bypass this filtering and allow users to access Netflix USA from anywhere.
The best VPNs to unblock US websites are: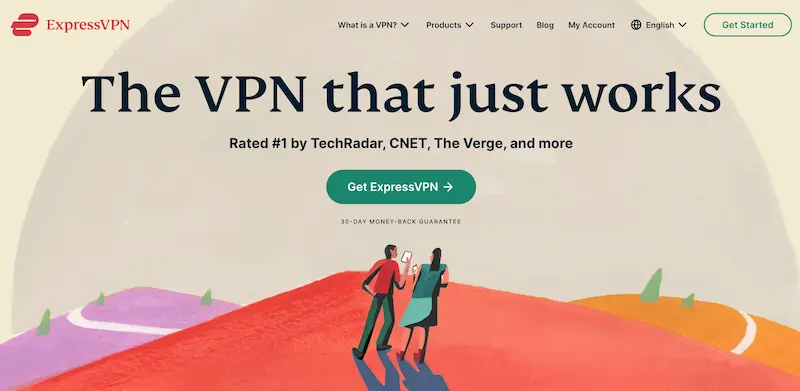 ExpressVPN is one of the best VPN services in the industry. It offers a wholesome VPN usage experience that leaves you completely satisfied. Whatever your problem is, ExpressVPN has a solution.
ExpressVPN offers strong encryption in the form of OpenVPN AES 256-bit encryption. You get access to more than 500 servers across 94 countries, a majority of which are in the US. So accessing US websites is never an issue. Since they offer high-speed connections, you can use ExpressVPN to stream content from US streaming services easily.
A 24/7 customer service is there to answer all your doubts, and with features like stealth servers and internet kill switch, ExpressVPN is an all-in-one service. You also have a 30-day money back guarantee with ExpressVPN, and it allows you to unblock Netflix USA from anywhere.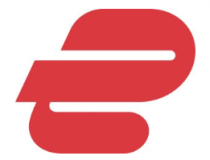 ExpressVPN
Bypass any and all geo-restrictions with this high-performing VPN.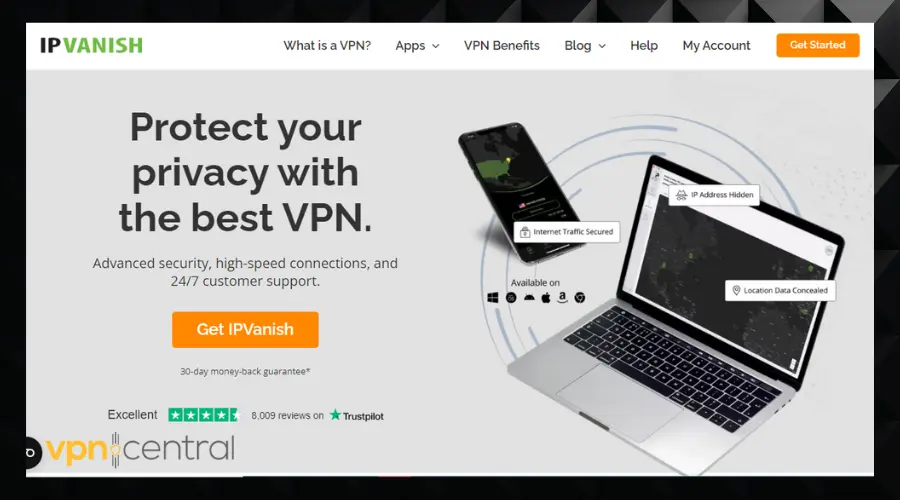 IPVanish is always around ExpressVPN in any sort of VPN list, because it is one of the few services that can match and compete with ExpressVPN.
It has more than 850 servers in over 61 countries of the world. Being a US-based service, it has a vast number of servers in the USA. Its US roots concern a lot of users since US law can force VPNs to hand over user activity logs. However, IPVanish maintains a strict zero logs policy, so it has nothing to hand over even if it is forced.
IPVanish prides itself on the service that provides the fastest connections, and it stands true to its word. Streaming US TV shows and movies is never a problem with IPVanish with its high-speed connections, strong encryption, and extensive global coverage.
It also offers security features like OpenVPN obfuscation, which hides the fact that you are using a VPN, and IP cycle, which changes your IP every 45 minutes to prevent monitoring of your activity. These features are especially useful for people in countries like China, where using a VPN can land you in trouble.
If you want to access Netflix USA, though, you will have to look for another VPN, since IPVanish cannot help you out with that at the moment.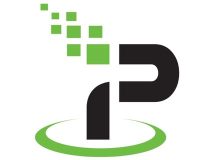 IPVanish
Easily spoof your IP and location and visit US websites from anywhere with IPVanish.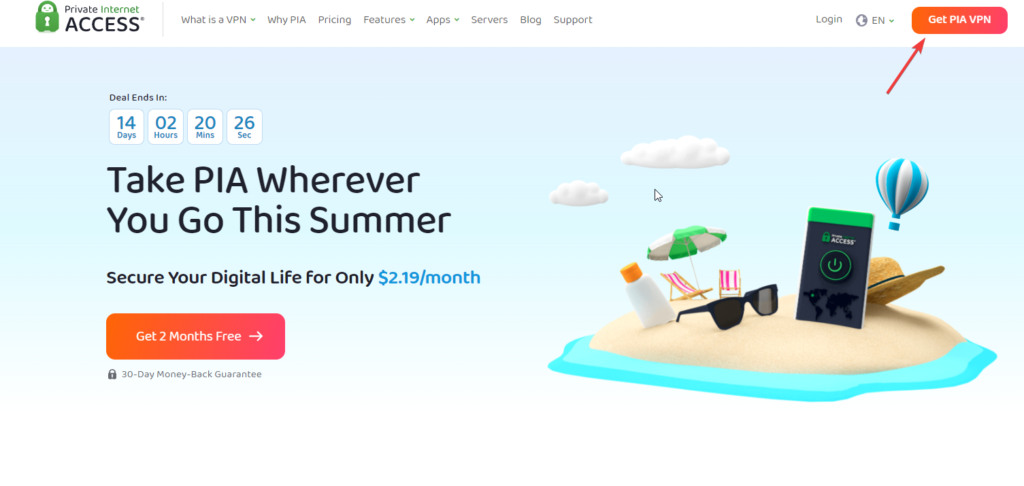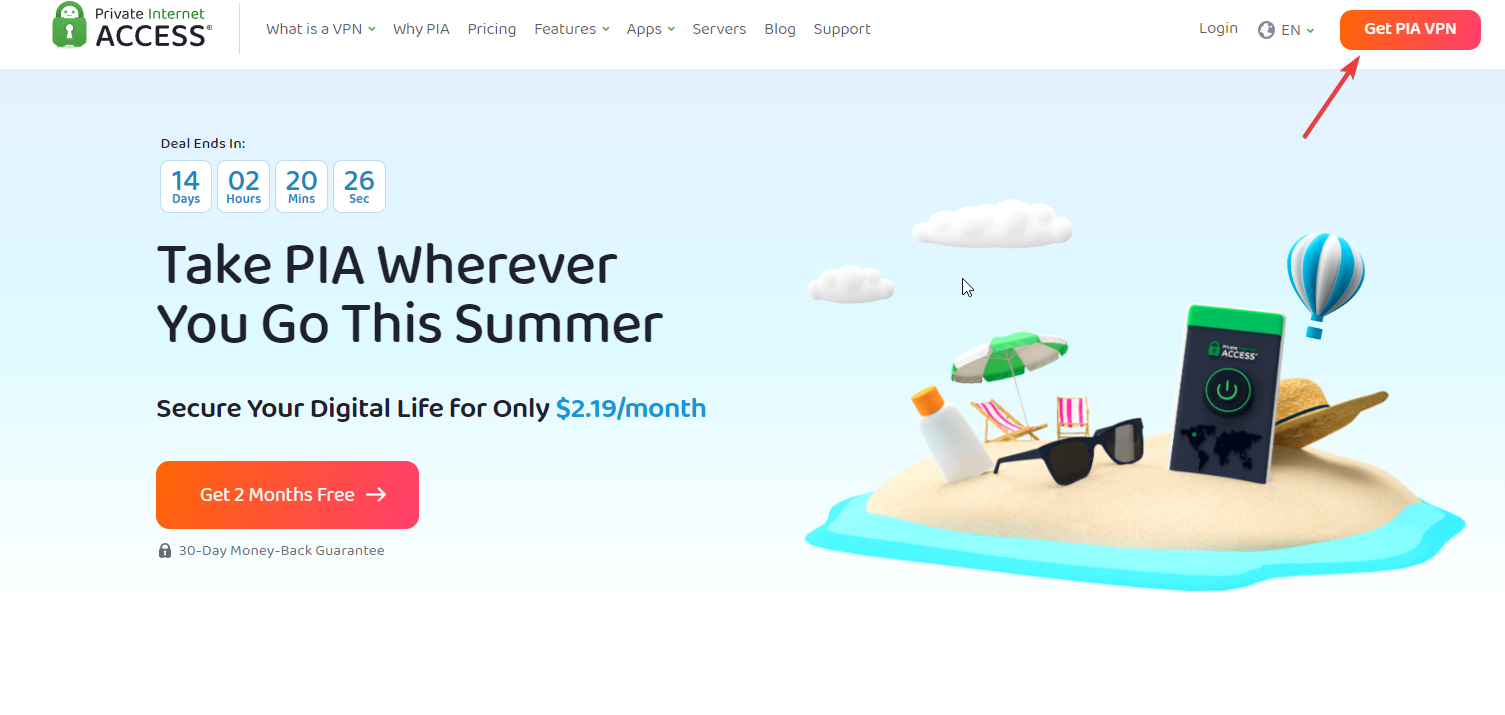 PIA offers IPs from all 50 US states, including 2 streaming-optimized VPN server locations.
Furthermore, it has fully upgraded to 10Gbps hardware. Its so-called next-gen RAM-only server network promises superior speed, security, and privacy compared to 1Gbps-based infrastructures.
In terms of compatibility, PIA has dedicated Windows, Linux, macOS, iOS, and Android apps as well as Firefox, Opera, and Chrome extensions. Plus, this VPN comes with a free SmartDNS service, allowing you to use it on devices that don't natively support it like Samsung Smart TVs.
Apart from OpenVPN and IPSec, PIA offers WireGuard, which is the fastest VPN protocol around.
If you travel to a location that actively censors streaming content and restricts VPN use, you may benefit greatly from PIA's SOCKS5 and Shadowsocks proxies.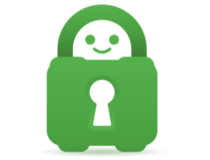 PIA
Enjoy the widest selection of US IP addresses with Private Internet Access.
Top websites available only in the US
While we have covered how to unblock US websites from anywhere in the world, you might as well see what kinds of websites are exclusive to US nationals.
Netflix USA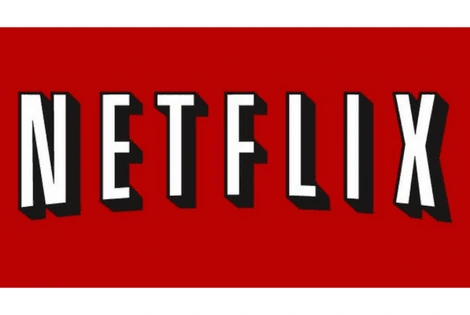 Yes, you can access Netflix from anywhere since it is in over a hundred countries now. However, you can only access the Netflix version of your own country. The best version by far is the US version because it has all the TV shows and movies that people all over the world want to watch. Netflix is arguably the most popular VOD service, and Netflix USA is the best version it has to offer.
Hulu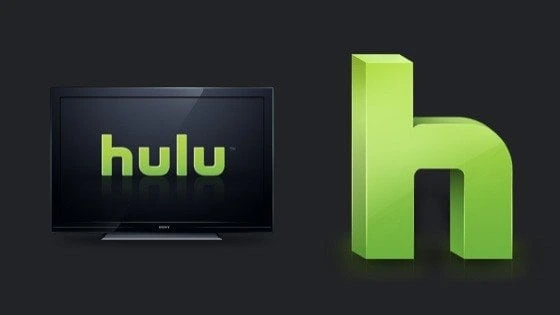 A service that is almost as popular as Netflix, it is surprising that Hulu is available only in the USA, Canada, and Japan. It has a great collection of TV shows and movies, but only those in these countries can access them. In addition to that, the US version is the best, since it has the best content to offer of all the three variants.
CrunchyRoll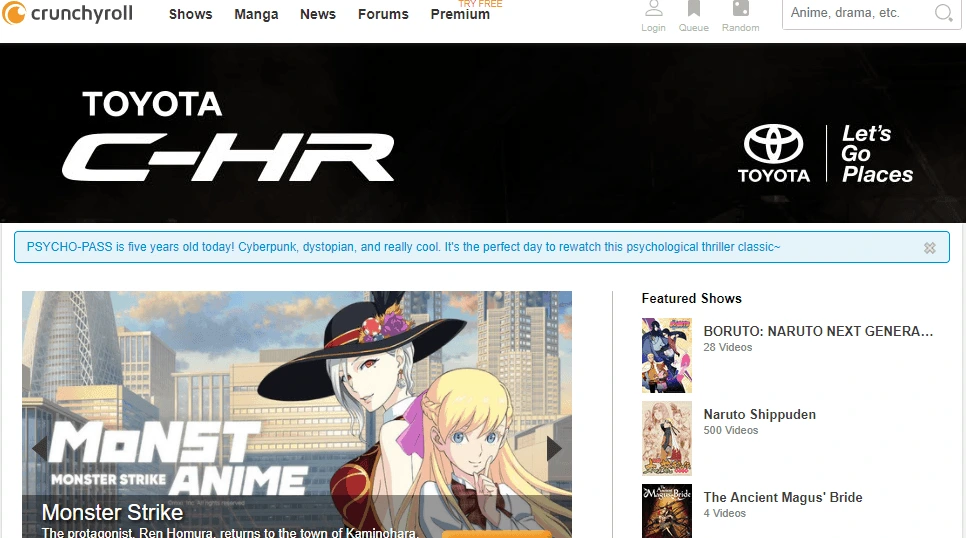 If you're into Anime, you know about CrunchyRoll. It is one of the most popular websites to watch anime. While you might be able to watch popular anime like Boruto or the one about Boruto's Dad or follow the adventures of Monkey D. Luffy, you won't be able to access the full library if you are not in the US.
ABC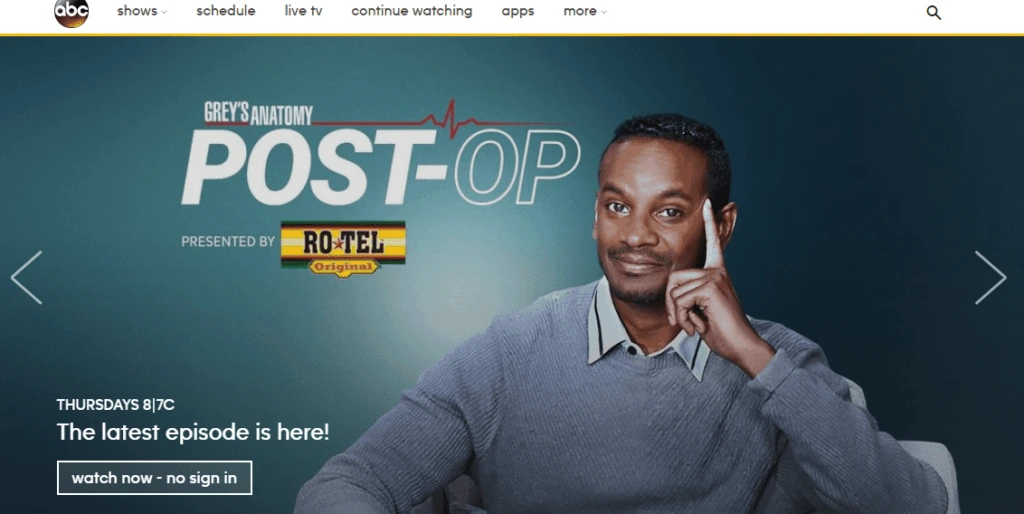 ABC's website offers all the shows after they have been broadcast, and also offers throwbacks and live content on the website. Again, since it is a US network, only US residents can access it. But the shows it has to offer are ones that people all over the world watch.
Crackle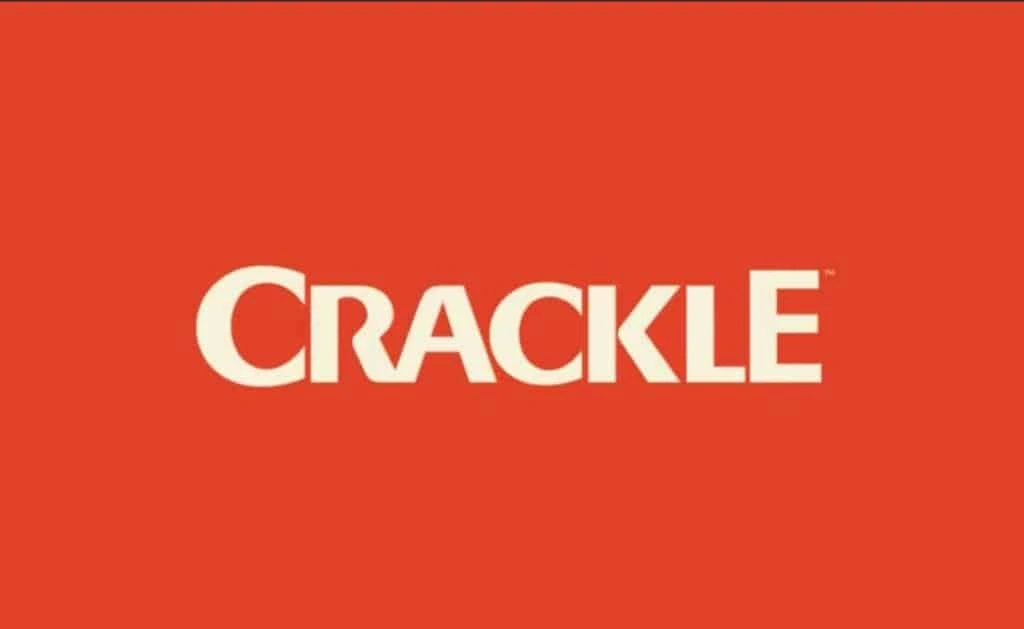 Crackle is an exclusive website not just because it is available only to US residents but because it is part of an elite club that offers free streaming of movies, TV shows, and original programs.
Fox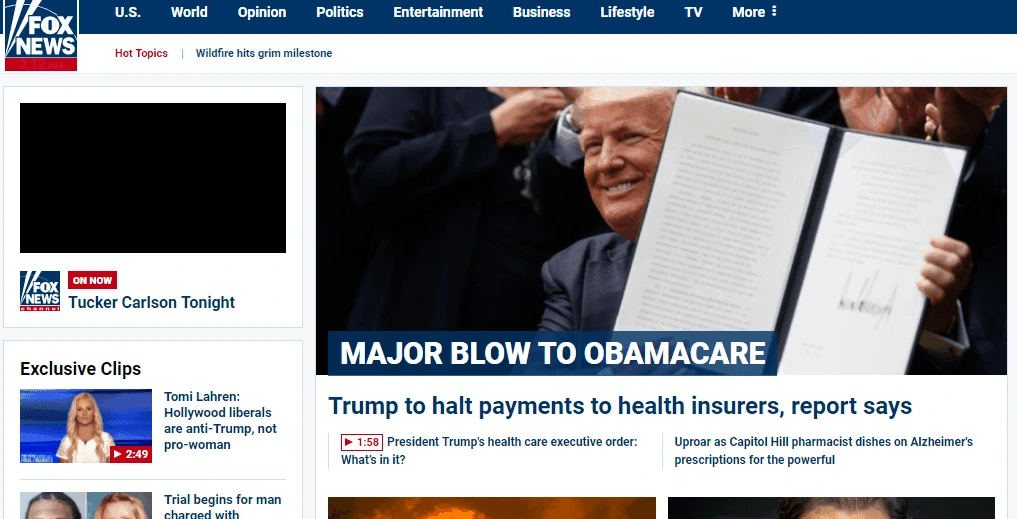 Fox is a major US network that airs a lot of popular US TV shows. You even find animated shows like The Simpsons and Family Guy on Fox. Live content is available, as well as throwbacks. You can watch the entire season of TV shows on any device through Fox's website.
CBS

The Columbia Broadcasting System is a US network that is widely popular. In addition to TV shows, it offers blogs, behind-the-scenes clips, and interviews that people are interested in. You can watch all of these the day after they are aired on the network as well as watch any of the past content on the website.
USA Network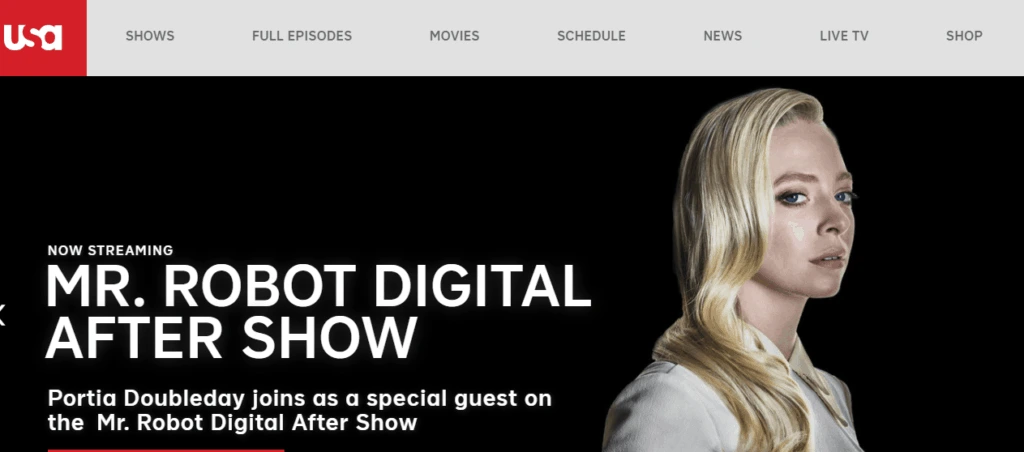 This is one of the oldest networks in the US and was one of the first to start re-runs on its website. Users can get access to reruns of shows like Burn Notice and Modern Family. You can also watch movies and other content like WWE Smackdown. It is restricted to US citizens, though.
Comedy Central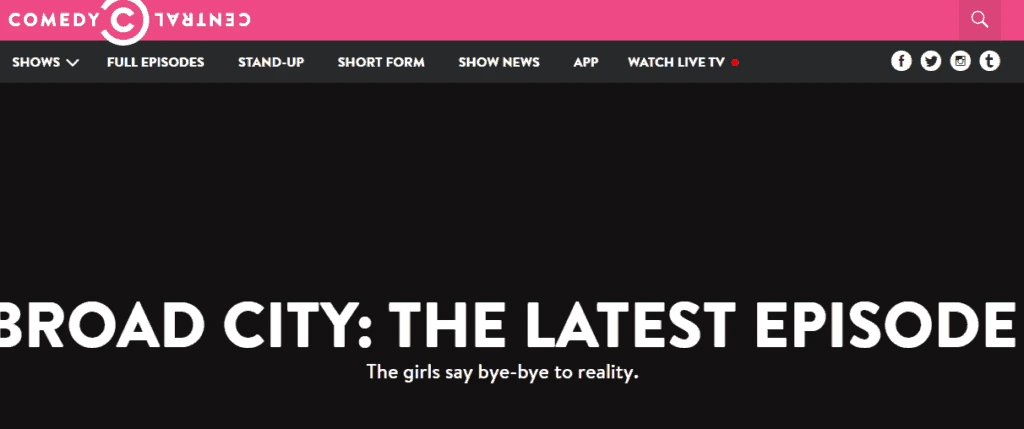 Comedy Central is not a US-only service or website. However, the content on offer in the US version is definitely something that others want but cannot access due to geo-restrictions. You get the best comedy shows and stand-up shows on Comedy Central USA.
Smithsonian Channel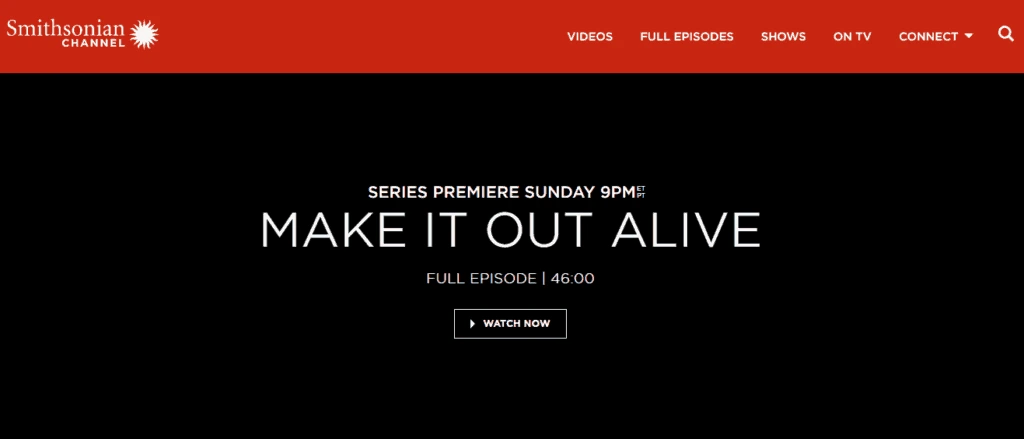 The Smithsonian Museum is the holy grail for people who love history. The website brings the artifacts and history to life with many interesting shows and videos. You only have to log in to start experiencing its magic, and US citizens can access it.
Fandor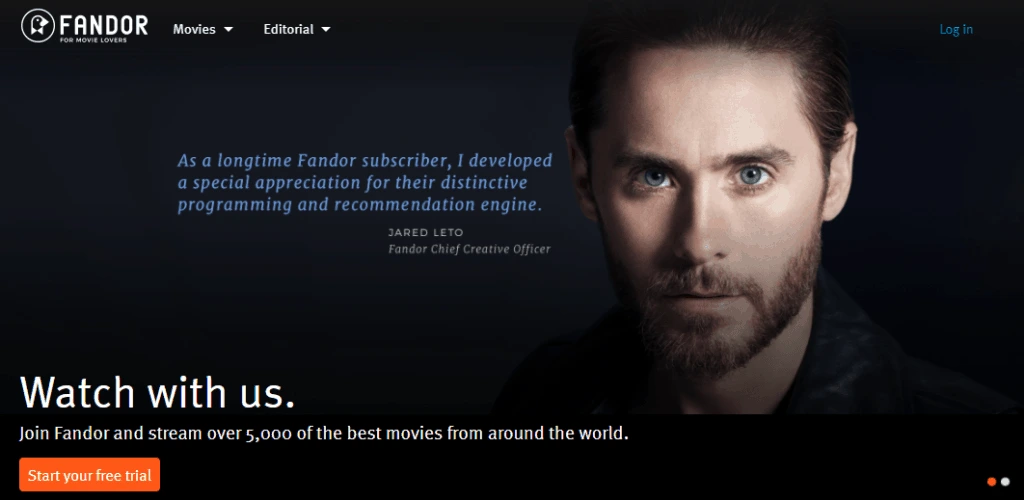 Fandor is a streaming service for art films and other short films and documentaries that are censored for one reason or another. It has a unique collection of movies and content but is available only to US and Canadian nationals, with minor differences in the content as well.
MTV

MTV started out as a music channel in the US but owing to its popularity, it now hosts a number of reality shows and original dramas and comedy as well. No subscription is required to stream content through MTV's website, which also includes interviews and behind-the-scenes content.
Pandora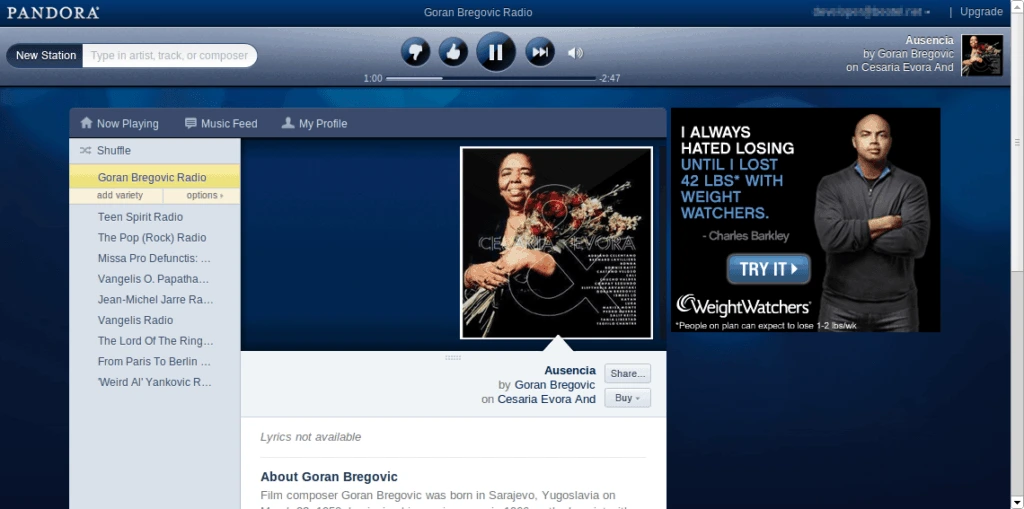 The music streaming service is one of the most popular in the world. Users can listen to songs from a number of artists for free. Users can subscribe to the service to enjoy ad-free music. The service, though, is available in select parts of the world. Moreover, the collection varies drastically due to copyright laws.
Spotify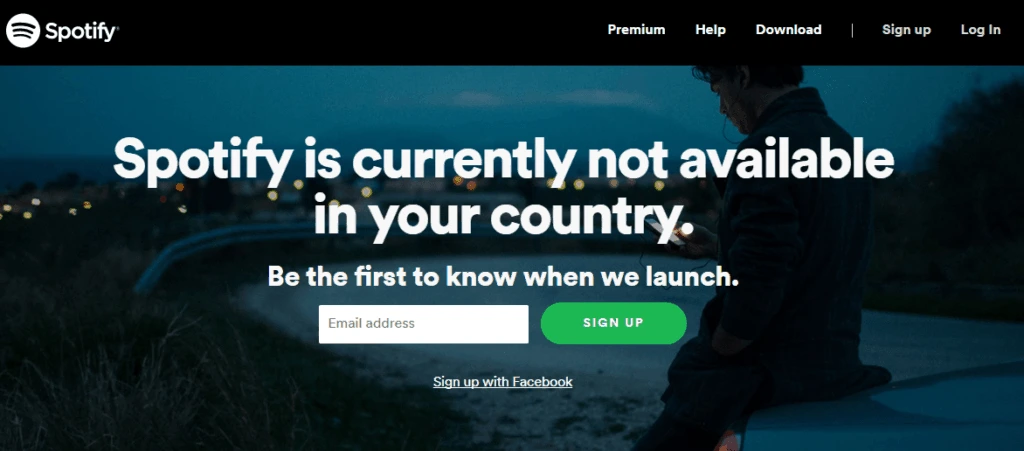 Spotify is arguably the biggest music streaming service on the planet today. You can listen to millions of songs and create a radio station of your own by going through a collection of your preferred songs. Subscriptions are available to go ad-free. But again, there is limited availability, and the content varies.
Disney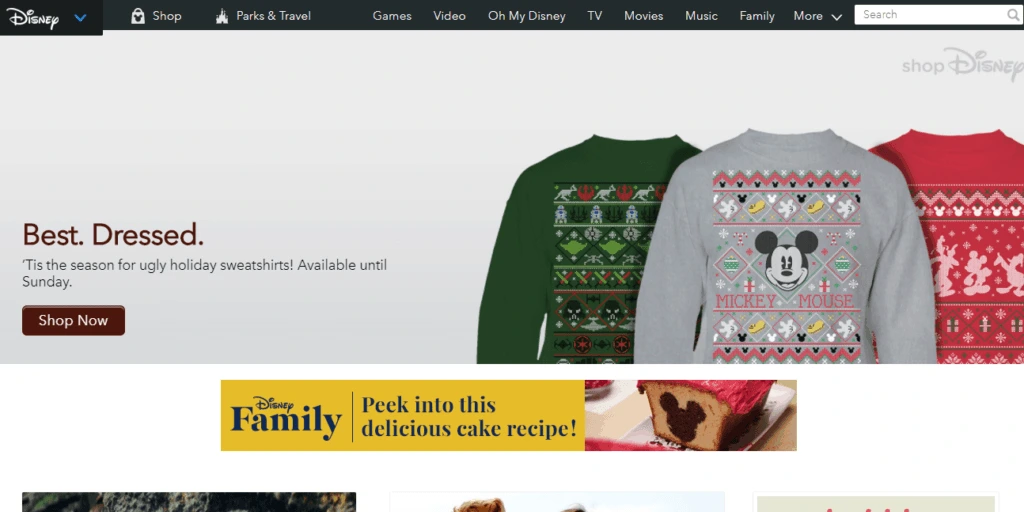 Disney's website has a huge repository of movies and cartoons that you can watch. All of the content that Disney produces is available on the website. You don't just need a US IP to access it. You also need to have a subscription with Disney.
Cartoon Network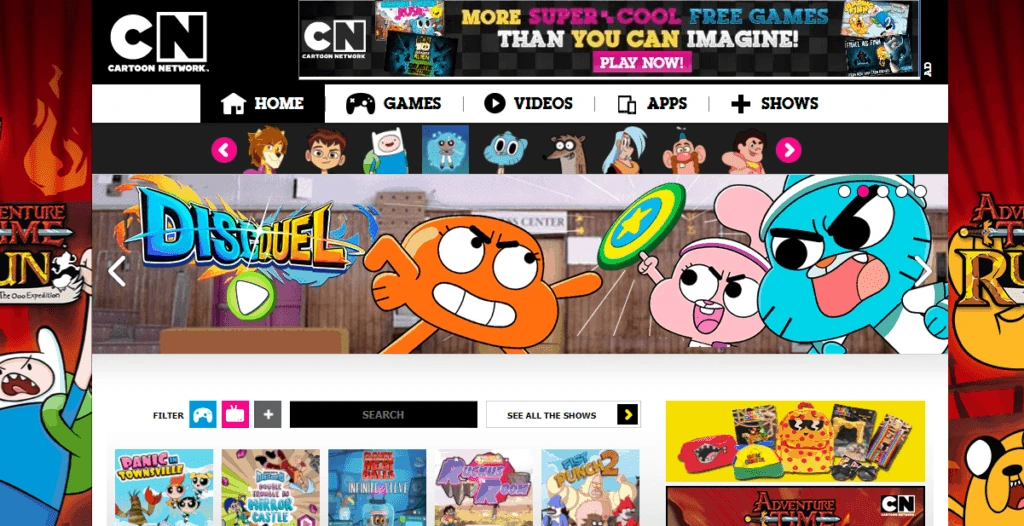 The darling network of kids all over the world has a website that allows them to watch all their favorite cartoons as well as play a ton of interactive games. The website can be accessed from anywhere, but the content that is available varies greatly. Since the US cartoons are the ones kids everywhere like the most, the US version is the best. But alas, it is geo-restricted to US nationals.
AdultSwim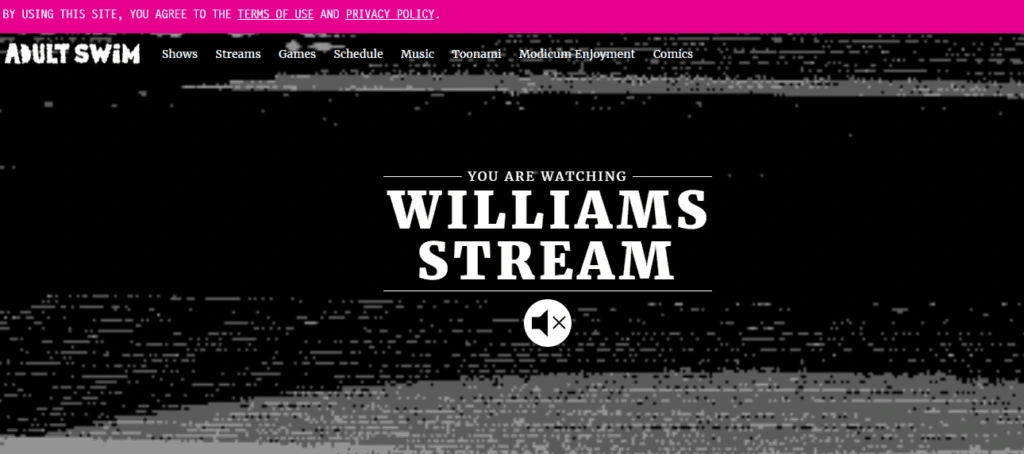 The late-night TV programs that run on AdultSwim are known for their unrestrained humor, which many people might object to. But for those who like humor without conditions or boundaries, AdultSwim is the place to be. The website offers music chat rooms and games in addition to the TV content.
FOX Sports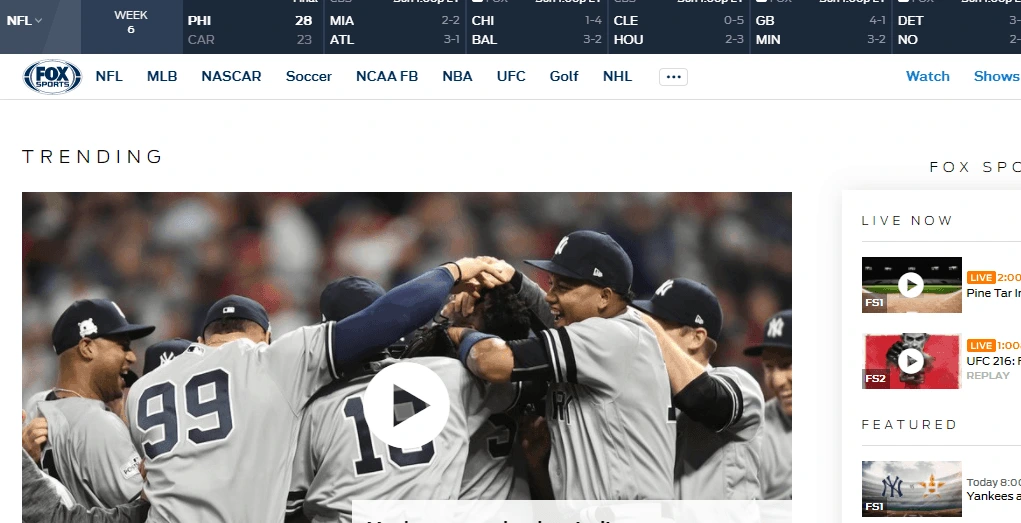 FOX is the destination for many sporting events, and if you don't have access to FOX, you can't watch them. NFL games are available on the FOX Sports network, so you ought to have a subscription with them to stream games on the website. However, NFL enthusiasts outside the US have a problem, since they cannot access this website.
ESPN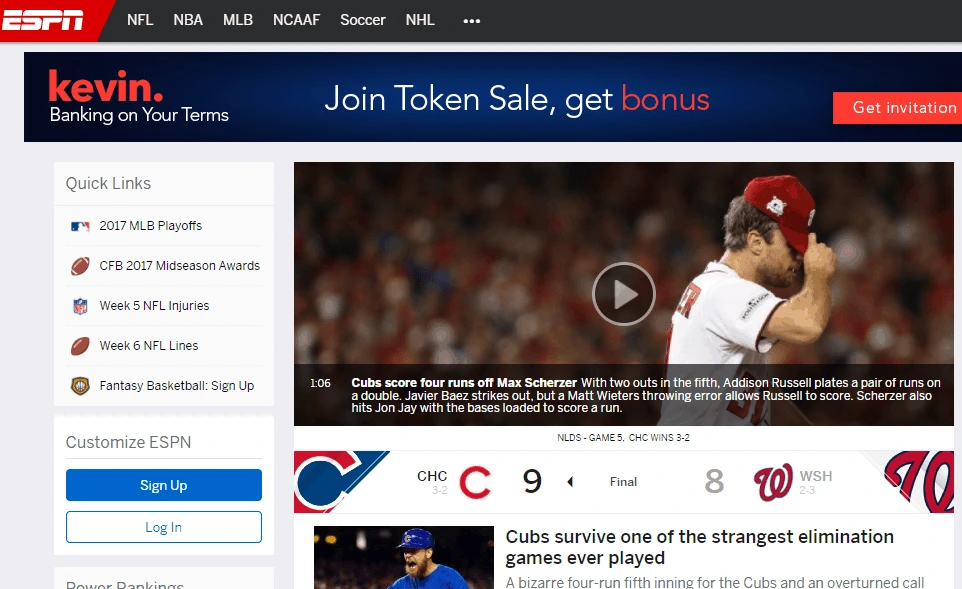 The one-stop destination for all sports played in the US, ESPN is arguably the biggest sports network. It shows a variety of sports, including NBA, NFL, College Football, etc. Those with a subscription and living in the US can get access to exclusive interviews, match highlights, extras, and season reviews in addition to the regular season matches.
NBA League Pass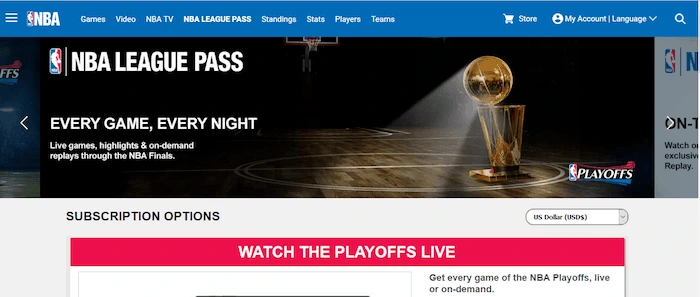 NBA League Pass is your destination for NBA content. You don't get to watch only the regular season games but a lot of exclusive content that isn't available anywhere else. Accessing it requires a subscription as well as a US IP address.
Wrap up
These websites are quite popular because they offer content people from all over the world can enjoy.
However, a lot of platforms restrict their shows to people in the US only.
However, using a good VPN, you can access all these websites. Some of them require you to have a subscription, which would require some more work on your behalf. But the free ones only require a US IP.
---