Governments and organizations worldwide impose restrictions and surveillance, necessitating advanced strategies to maintain online anonymity.
Obfuscated VPN servers offer a solution by fortifying privacy defenses and circumventing censorship. They basically hide even the fact that you use a VPN – and IPVanish is one of the top providers of this feature.
In an era where online privacy and security are paramount, taking proactive measures to protect your digital footprint is essential.
Not all VPNs that promise obfuscation deliver what they claim. So we decided to actually check and list all of IPVanish's obfuscated servers and review them a little bit.
Does IPVanish offer obfuscated servers?
Yes. IPVanish takes your online privacy and security seriously, which is why they offer obfuscated servers as a powerful tool in their VPN arsenal.
All its server locations have in-built obfuscation, which can be activated by toggling on the scramble option of the OpenVPN protocol settings.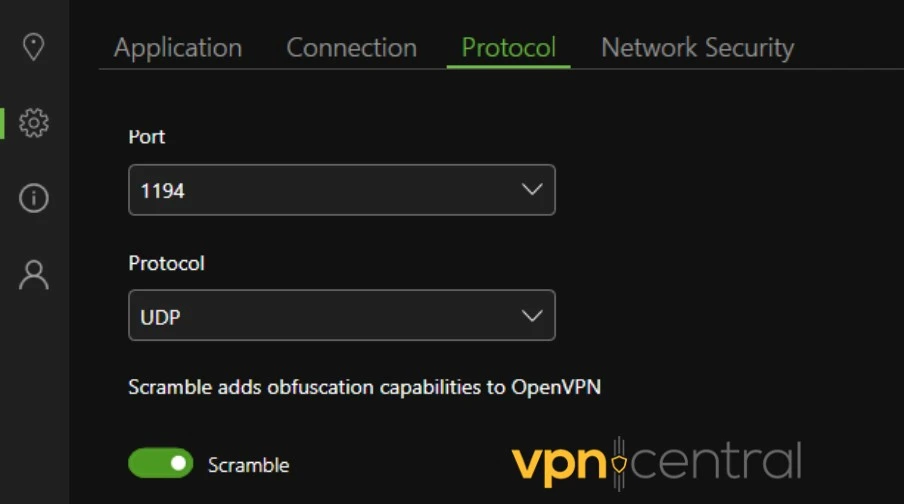 Basically, they are purposefully designed to obfuscate VPN traffic, making it difficult for third parties to identify and block VPN usage.
Therefore, by leveraging such servers, users can effortlessly bypass VPN restrictions imposed by governments, ISPs, or other entities attempting to hinder VPN traffic.
Occasionally, IPVanish's obfuscated servers undergo meticulous optimization to ensure enhanced privacy and security, delivering additional protection for your online ventures.
IPVanish obfuscated servers list
Across all of its server locations, IPVanish provides obfuscated servers, including the Americas, Europe, Asia, Oceania, and South Africa.
Behold a glimpse into IPVanish's obfuscated servers available for your browsing pleasure:
| | | |
| --- | --- | --- |
| Europe | 550+ | Albania, Austria, Belgium, Bulgaria, Croatia, Czech Republic, Denmark, Estonia, Finland, France, Germany, Greece, Hungary, Iceland, Ireland, Italy, Latvia, Luxembourg, Moldova, Netherlands, Norway, Poland, Portugal, Romania, Serbia, Slovakia, Slovenia, Spain, Sweden, Switzerland, United Kingdom |
| South America | 35+ | Argentina, Brazil, Chile, Colombia, Peru |
| North America | 1450+ | Canada, Costa Rica, Mexico, United States |
| Asia | 100+ | Hong Kong, Malaysia, Singapore, Israel, Japan, South Korea, Taiwan, Turkey, United Arab Emirates |
| Oceania | 70+ | Australia, Oceania |
| Africa | 2 | South Africa |
How to use the IPVanish obfuscated servers
To turn on the obfuscation on IPVanish on PC, follow the steps below:
Click on the Settings Gear icon on the left side of the IPVanish VPN app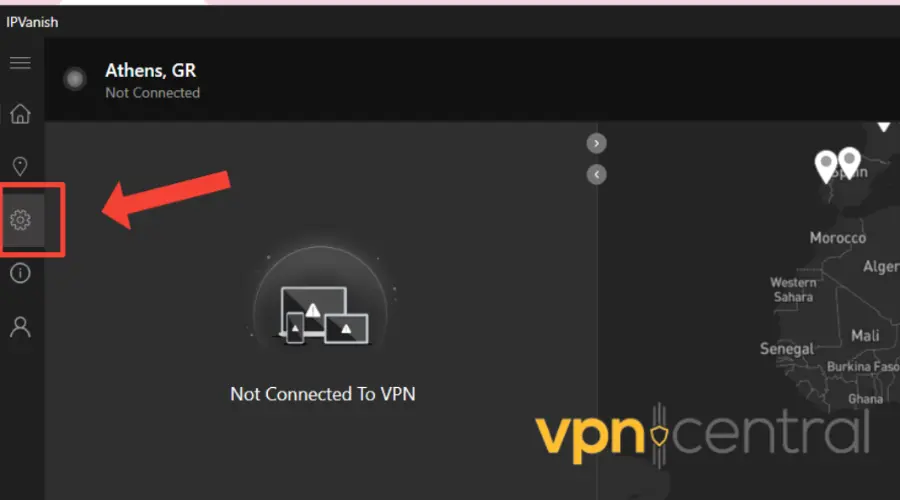 Select the Protocol tab on the right.
Select OpenVPN from the list of protocol options.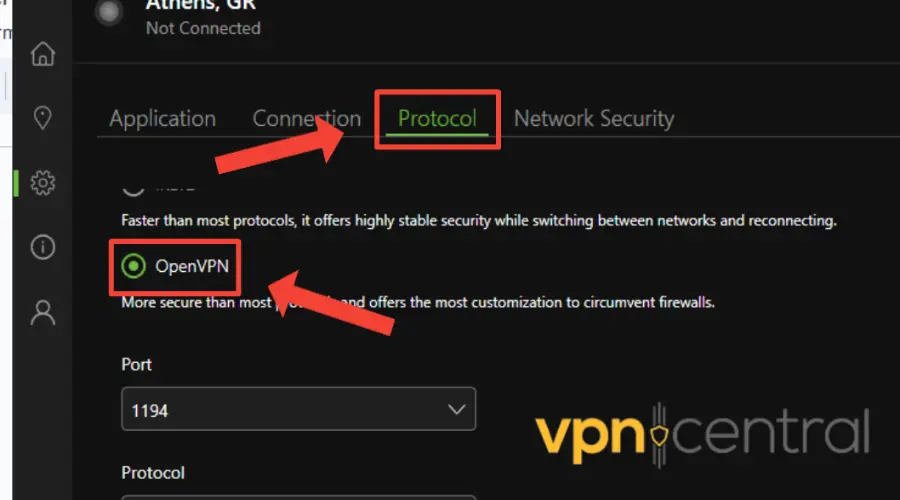 Click to check the box labeled Scramble OpenVPN traffic.
Select Reinstall TAP driver to activate the scrambled OpenVPN driver.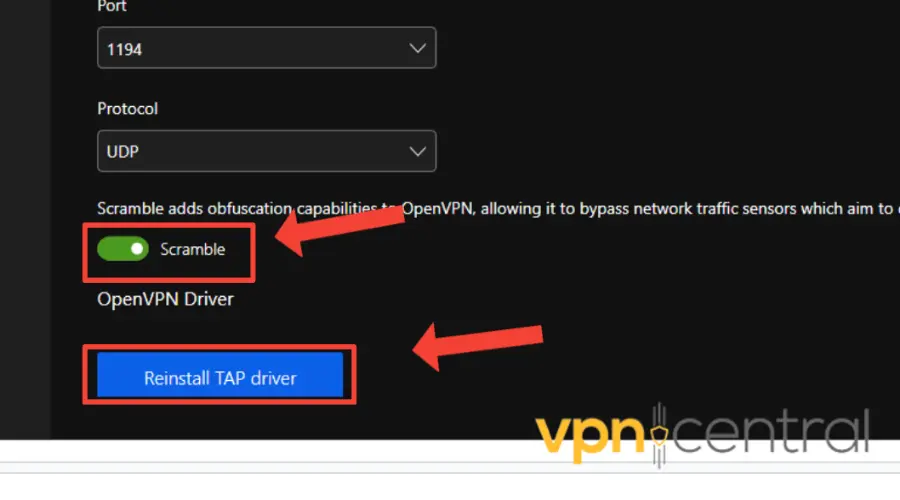 Select a server location and connect.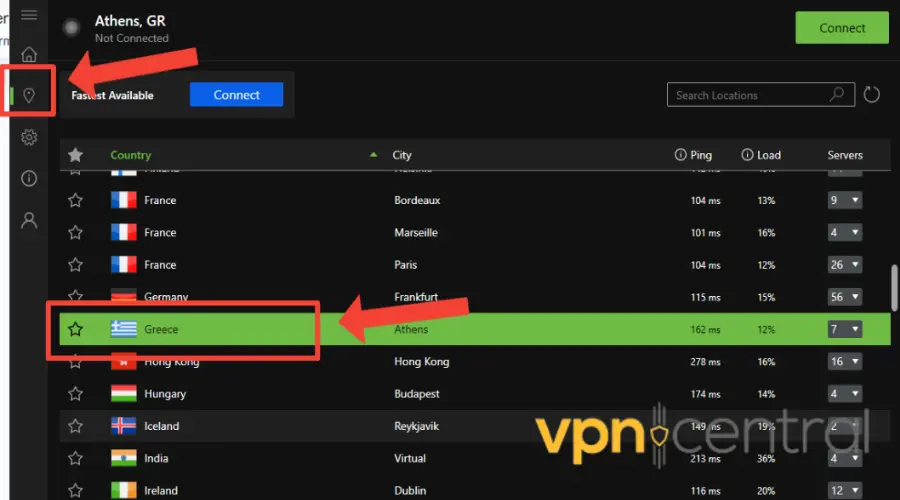 How fast are IPVanish's obfuscated servers?
We all know VPNs slow down connections. But by how much actually?
You're in good hands cause we tested it. We checked how IPVanish's obfuscation performs in the American, European, and Australian regions.
We ran each test multiple times to ensure accuracy.
Here are the results of our tests:
Before VPN connection: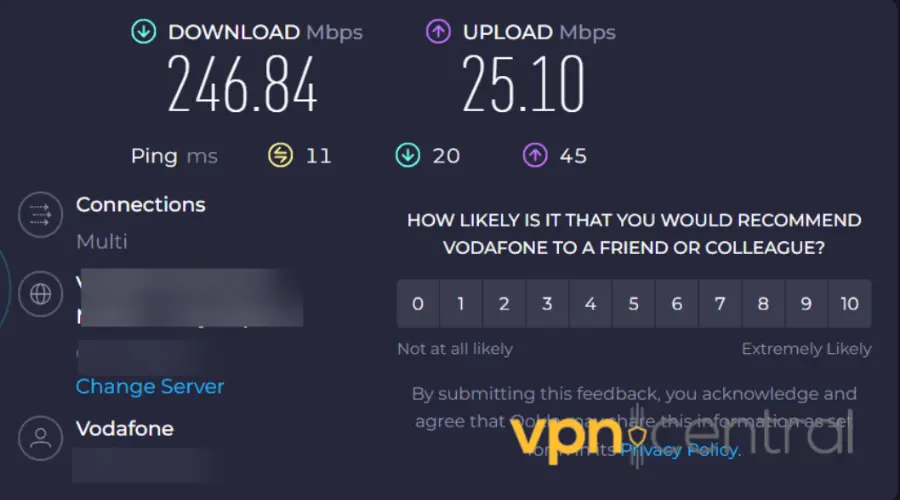 The download speed was recorded as 246.84 Mbps.
US server: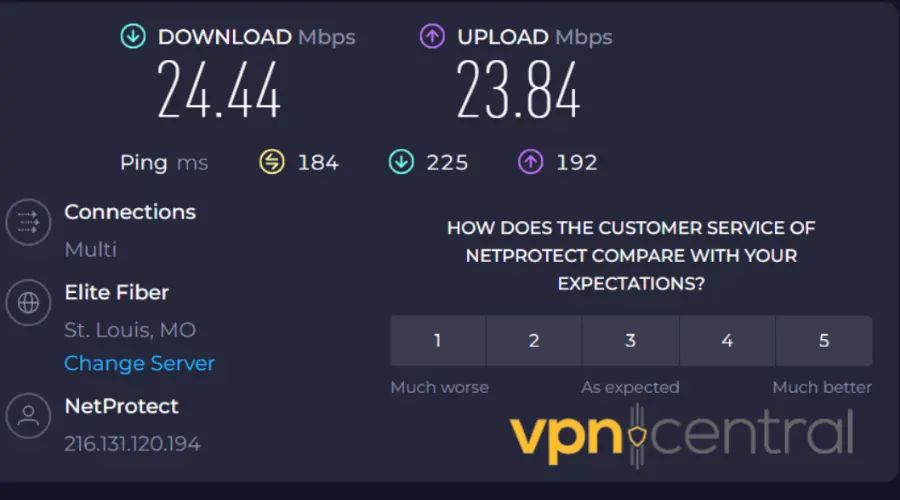 Compared to the speed without a VPN connection, the server in the US had an average download speed of 24.44 Mbps.
That was a drastic 90% decrease.
UK server: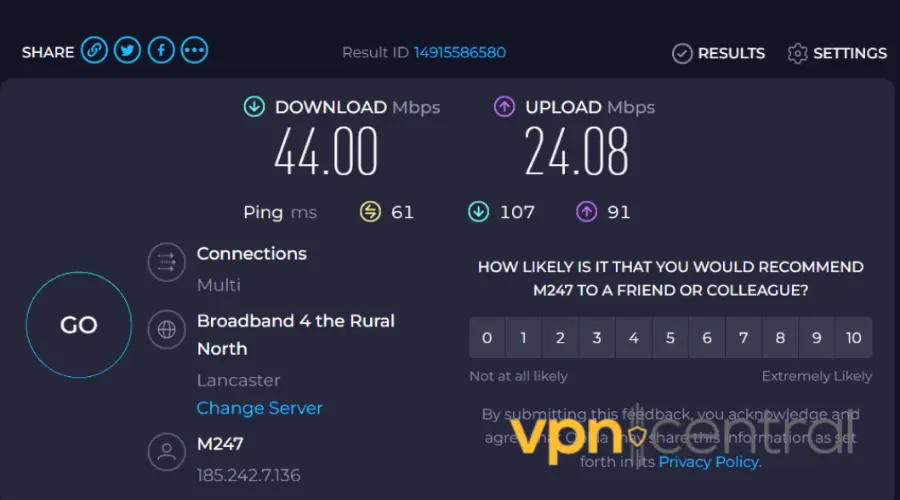 In the UK, our speed test showed that the obfuscated server had an average download speed of 44.00 Mbps.
That was an 82.2% decrease.
Australia server: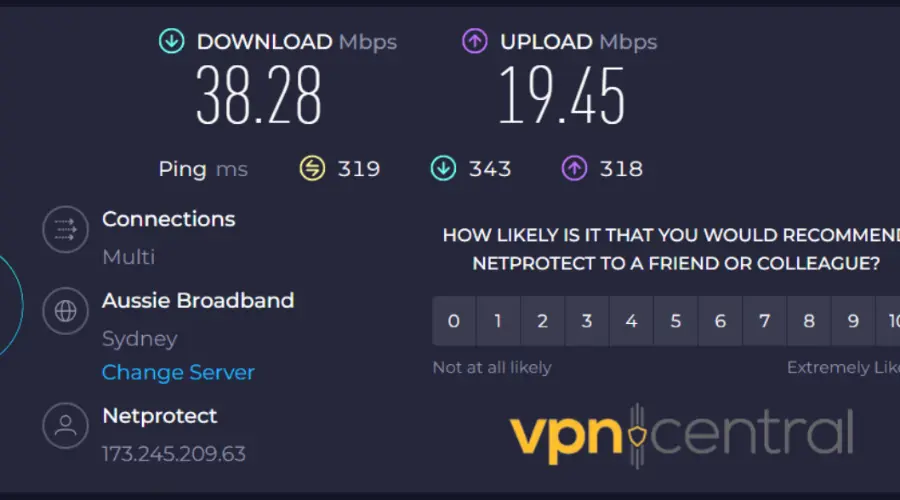 The server in Australia had an average download speed of 38.28 Mbps.
That was an 84.5% decrease.
In all cases, the speed without a VPN connection was faster than the IPVanish obfuscated servers.
However, the level of impact may vary based on factors such as the user's location, server quality, and internet connection.
Overall, sacrificing a bit of speed for better privacy and security is worth it.
Summary
By offering a wide array of obfuscated servers across diverse locations, IPVanish equips users with the means to shield their online activities.
Although there may be a slight difference in speed compared to regular servers, it's still pretty fast.
If you want to know more about IPVanish's obfuscated servers, feel free to contact us in the comments.
---