NBC, known for its captivating shows and thrilling sporting events, is an streaming service available only to users within the United States. To access its content from abroad, many rely on VPNs.
However, there's a catch – NBC can sometimes thwart your VPN connection, preventing you from enjoying its content.
But fear not! I myself faced this problem and learned how to fix it.
In this article, I'll guide you through the steps to fix the issue and regain seamless access to NBC's content.
NBC not working with VPN? Here's how to fix it!
You're all set to enjoy the latest episode of your favorite NBC show, armed with your trusty VPN for added security and privacy.
But, alas! An error message pops up, leaving you frustrated and longing for a solution.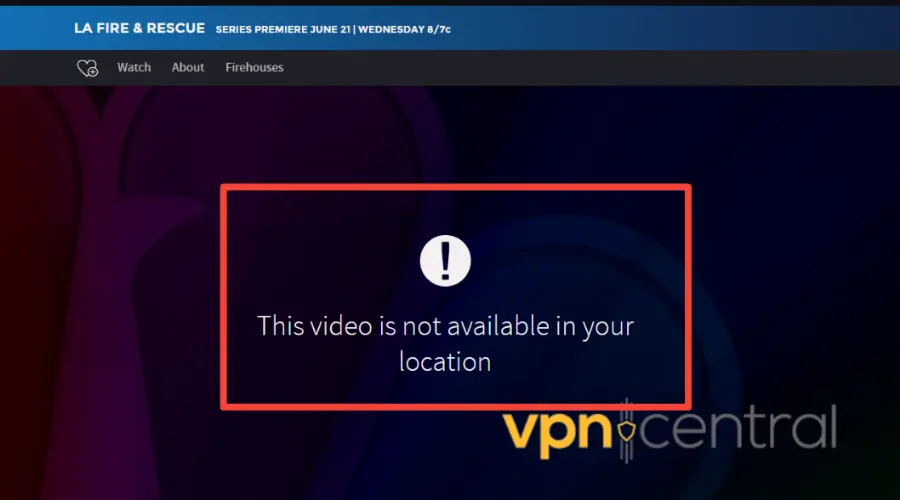 Well, worry not. I have some potential fixes to ensure your VPN and NBC work perfectly together.
As follows are tried-and-tested methods to resolve the NBC VPN compatibility issue:
Change server location

If you're experiencing difficulties with your VPN while trying to connect to NBC, it's likely because the service has blacklisted the specific server you're attempting to use.

Also, NBC might not function with some VPN servers due to IP prohibitions, too many people connected, or IP leaks.

Therefore, to reaccess the service, you will have to use another US server location.
Here is how to change it on ExpressVPN. But the process is pretty much the same regardless of providers.
1. Launch your VPN app.
2. Click the power button to disconnect from the current server.

3. Expand the server list, search, and select another US server in the search box.

4. Then double-click or tap on the location to select said server.

5. Now you can access NBC and enjoy everything it offers.

Why does switching servers work?

NBC cannot block the entire VPN but blacklists specific IP addresses. Because most VPN users share IPs, platforms may ban them because of someone else's wrongdoings.
By switching servers, you will be assigned a different IP address. So if NBC hasn't blocked it, you should be able to access the streaming service with your VPN again.

Clear browser cookies

Cookies are small files that online services use to improve your experience and store your location.
Therefore, if the location stored by NBC when you first accessed it without the VPN differs from your server location, it will deny you access due to conflicting information.

Luckily you can quickly end this by clearing them from your browser.

Here's how to do it in Chrome:

1. Access your browser's settings by clicking on the three dots or lines in the top-right corner of your screen.

2. Once you're in the menu, click on Privacy & Security.

3. From there, select Clear Browsing Data.

4. Delete all cookies and other site data, then select 'Clear Data.'

5. Now try accessing NBC from your browser or app, it should work perfectly.

I used Chrome as an example because it's the most popular browser right now.
However, the method works on any other one, including Opera, Edge, or Firefox, and the steps you have to follow are the same.

Change to a different protocol

Protocols are rules that determine how data is routed through the server. Some may work better than others for specific tasks.

So if your VPN allows it, try switching to a different protocol to solve NBC not working.

To get started, follow the steps below:

1. Open your VPN app.
2. Click on the gear icon or go to options.

3. From the settings page, pick the protocol option.

Now check what protocols your provider offers. If possible, select OpenVPN. Most VPNs use it and it's one of the most reliable and error-free protocols to date.

Select Change Anyway from the pop-up.

Then go back to the NBC website you're trying to access again with the VPN connected.


Update your VPN app

VPN providers regularly update their apps when the older versions have bugs or inefficiencies.
If NBC is not working with your VPN, it may be because you're using an outdated app.

How to fix it?

Simply update to the latest version and try reaccessing NBC.

Luckily, developers design most VPN apps to automatically scan for the latest version and notify you if there's a new update to download.

Change your DNS server

Changing your DNS server prevents data leaks that expose your connection and could help when your VPN is not working with geo-blocked apps like NBC.

Some VPNs offer Private DNS servers, which you can access once you sign up for an account.  You also have the option to configure your device manually using the free Google Public DNS.

Here's how to manually change your DNS server on your PC. I used NordVPN's DNS servers, but the same steps apply if you decide to go for free options.

1. Right-click the network icon (or the WiFi icon if you are using a WiFi connection) in the taskbar notification area and select Network and Sharing Center.

2. From the menu, select Change adapter options.

3. Then right-click the TAP-NordVPN Windows adapter V9 and choose Properties.

4. Now select Internet Protocol Version 4 (TCP/IPv4) and click Properties.

5. Select Use the following DNS server addresses and enter your VPN's DNS address or a public DNS server address (as mentioned above).
I picked NordVPN's DNS and entered: Preferred DNS server: 103.86.96.100 and Alternate DNS server: 103.86.99.100

6. Click OK to confirm the change and visit the NBC website. It should now work with your VPN.
Other reputable VPN services that offer private DNS include ExpressVPN and CyberGhost.
To switch up your DNS with a different address, follow the exact instructions, but change the items you add to Preferred and Alternate DNS.

Change your VPN provider

If you've tried everything else and still can't find a way to get around NBC, your current VPN might be unable to help you. 

But there is hope! Upgrading to a premium VPN that works with NBC can unlock it.

So if you have the possibility to end your trial or get your subscription money back from your current provider, I highly encourage trying a better VPN.

I recommend ExpressVPN because of its multiple-server network in the US.

Here's how to set it up:

1. First, you'll have to Subscribe to an ExpressVPN plan and download the software compatible with your device.

2. Then, install the ExpressVPN app on your computer and sign in with your credentials.

3. Now open the app and expand the server list. Once you have it open, select the US.

4. Pick a server city of your choice and double-click (or tap on mobile) to connect.
5. Once connected to the server, open the NBC and start streaming your favorite shows.

This VPN offers strong encryption and a wide range of server locations, which can help NBC users bypass geo-restrictions and access content from different regions.
Does NBC block VPNs?
Yes, NBC actively blocks certain VPN connections, though not very successful.
But why, you ask? It's all about licensing agreements.
NBC needs to comply with rules to distribute content in specific regions, so they identify VPN IP addresses and enforce access limitations.
How does NBC detect my VPN?
NBC employs various methods to detect VPN usage and restrict access to its content, including IP blacklisting, deep packet inspection, and analyzing traffic patterns.
It also employs GeoIP databases to detect VPN tricks.
It may also verify your DNS and WebRTC details.
When caught, NBC swiftly discovers your location and blocks your access to their platform. No more streaming! Also, multiple connections from one IP address raise suspicion.
How to avoid VPN detection on NBC?
Find a top-notch VPN with IP, DNS, and WebRTC leak protection to avoid detection.
Choose one with a dedicated IP and an extensive server network for IP switching.
These features maintain your secure connection, keeping NBC unaware of your location. Stream worry-free!
Does NBC work with a VPN?
Yes, it does. I use a VPN to stream Aladdin and the Death Lamp on NBC when I'm home in Nigeria.
However, utilizing a good VPN for streaming will overcome that.
These providers employ a clever strategy to outsmart NBC's detection systems, ensuring uninterrupted access to the streaming service.
Interestingly, this is possible because they have enough servers, so you'll always have plenty of unblocked options.
Therefore, you're guaranteed the availability of a functional one that enables seamless access to streaming content from anywhere in the world, regardless of your location.
Best VPNs for NBC
Below are the top private network providers that I tried with NBC and other blocked streaming sites. I wrote a bit of an overview for each just so you have an idea of what to expect.
That said, if you're in a hurry, here's a quick version:
Now let's learn more about each.
1. ExpressVPN – fastest server locations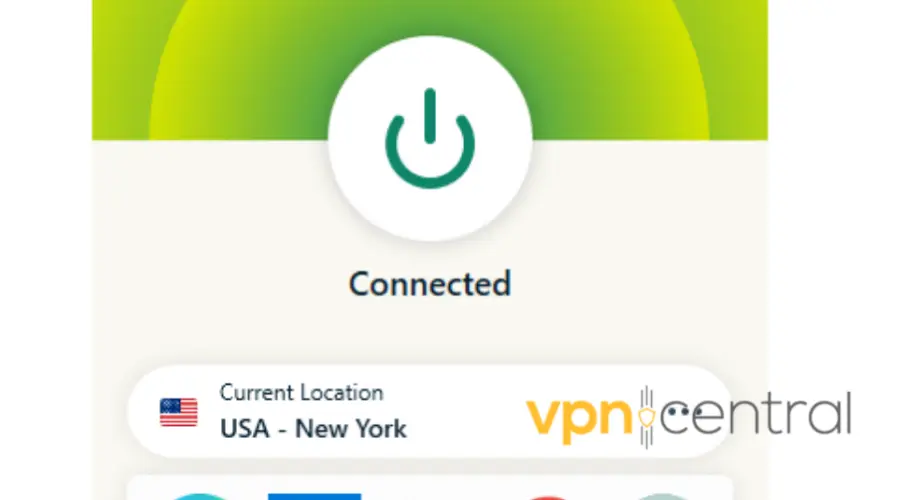 ExpressVPN has successfully assisted users in accessing NBC content from overseas.
It provides a range of features designed to aid users in bypassing geographical restrictions and streaming seamlessly.
One particularly notable feature is its extensive network of servers, spanning more than 90 countries, including the United States.
This expansive network facilitates convenient connections to US servers, granting users access to content typically limited to viewers within the country.
With ExpressVPN, users can enjoy fast and stable connections optimized explicitly for streaming, ensuring uninterrupted viewing of their favorite shows without frustrating delays.
Moreover, ExpressVPN prioritizes robust security and privacy measures.
These include state-of-the-art military-grade encryption, a stringent no-logs policy, and a kill switch feature that automatically halts internet traffic in case of a VPN connection loss.
As a result, your online activities and sensitive information remain safeguarded and confidential while you engage in streaming activities.
It is worth noting that ExpressVPN does not offer a free plan but provides a free trial exclusively for mobile devices.
Nevertheless, the service does come with a 30-day money-back guarantee, allowing users to try it out risk-free.
ExpressVPN is an outstanding choice for individuals seeking a VPN service that excels in geo-unblocking and provides streaming-optimized servers.
Pros:
Fast speeds
Strong security features
Accepts cryptocurrency payments
Advanced leak protection
30-day money-back guarantee
Cons:
Costs more than most of its competitors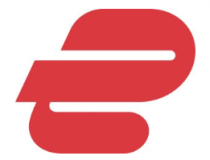 ExpressVPN
Easily unblock NBC from anywhere with this error-fee VPN!
2. NordVPN – strongest privacy features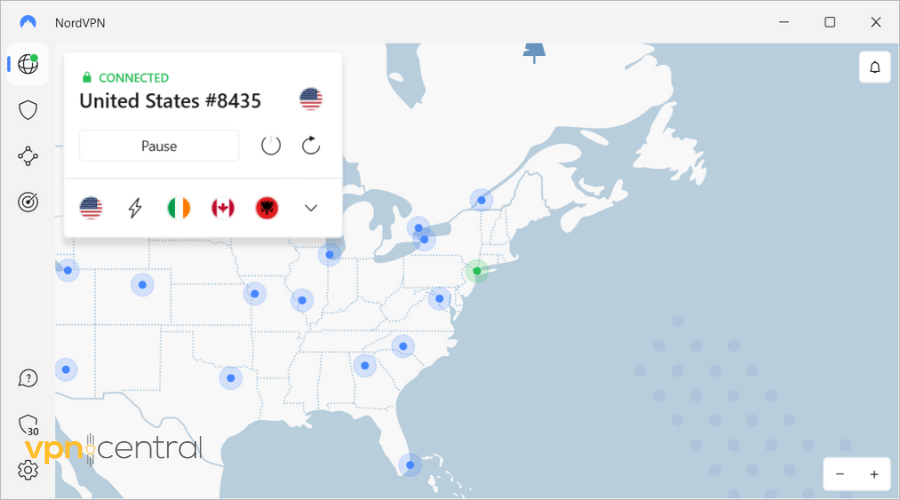 NordVPN stands out with its notable feature: an extensive server network comprising more than 1,900 servers in the United States.
This vast array of servers simplifies connecting to a US server and gaining access to content restricted outside the country.
NordVPN utilizes the well-regarded IKEv2/IPsec and OpenVPN protocols to ensure security and reliability when accessing NBC abroad.
These protocols are renowned for maintaining secure connections while providing uninterrupted streaming of NBC and other platforms without experiencing buffering or interruptions.
Additionally, NordVPN employs NordLynx, its proprietary VPN protocol offering faster connection speeds than many other VPN protocols.
NordVPN distinguishes itself further with its SmartPlay technology.
By leveraging this technology, users are automatically connected to the most suitable streaming server based on location, capacity, and speed.
This intelligent selection process guarantees fast and dependable connections while streaming favorite shows or movies.
It is worth mentioning that NordVPN offers dedicated IP addresses for streaming as an additional feature, though it requires an extra fee.
This option benefits users who need to access streaming services with stringent IP-based restrictions.
Pros:
Large server network
Strong encryption
User-friendly interface
Multiple payment options
30-day money-back guarantee
Fast speeds
Cons:
Additional fee on top dedicated IP addresses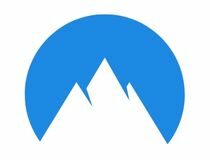 NordVPN
Instantly unblock NBC from any location using this VPN!
3. Surfshark — unlimited devices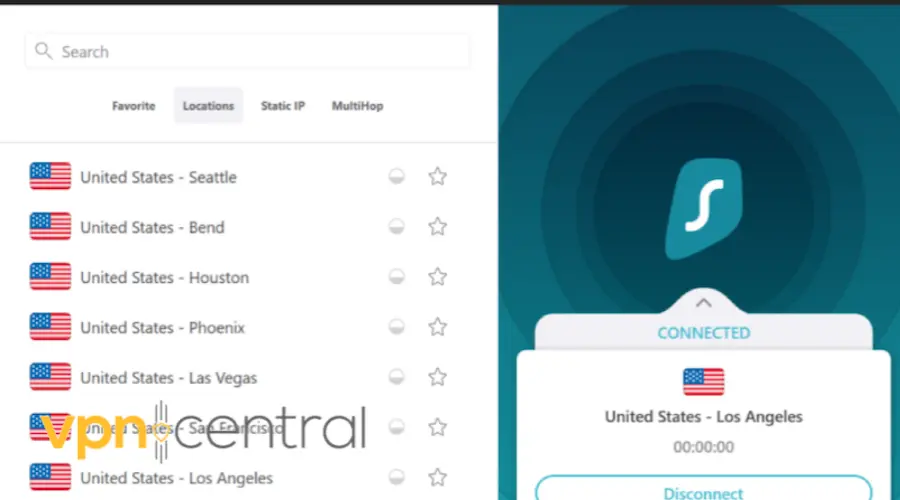 Unlock the full potential of NBC content from any location with Surfshark's impressive array of features.
With a robust server network encompassing over 3,200 servers across 100+ countries, including the United States, you can effortlessly access your favorite shows anywhere in the world.
One of Surfshark's standout attributes is its unwavering commitment to security.
Utilizing AES-256-bit encryption ensures that your online activities remain completely anonymous and untraceable.
Rest easy knowing your sensitive data is safeguarded and protected from falling into the wrong hands.
But that's not all Surfshark has to offer.
It takes security a step further by incorporating a built-in kill switch.
Imagine a scenario where your VPN connection unexpectedly drops; with Surfshark, all your internet traffic comes to an immediate halt.
Therefore, no data leaks or unnecessary risks will compromise your online privacy.
Whether you're using Windows, Mac, iOS, or Android, Surfshark has you covered.
Seamlessly compatible with all major operating systems, you can effortlessly watch NBC on your preferred device without any hassle or complications.
With Surfshark, the world of streaming is at your fingertips.
It empowers you to bypass geo-restrictions and indulge in endless sports entertainment, regardless of location.
Don't let borders limit your viewing experience—Surfshark opens up a world of possibilities.
Pros:
Connect unlimited devices
Excellent streaming speeds
Extra features like virus protection
Cons:
Inconsistent P2P performance
No split tunneling on iOS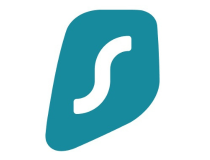 Surfshark
Effortlessly circumvent NBC blocks by connecting to Surfshark's servers!
4. PIA – high-speed and unlimited bandwidth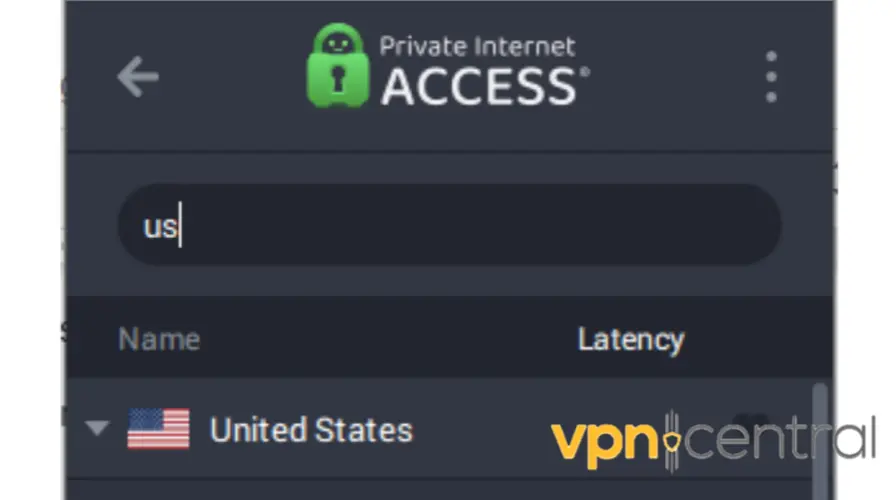 Private Internet Access (PIA) is a reliable and cost-effective VPN service that provides high-speed servers and unlimited bandwidth for seamless streaming of NBC content from anywhere.
It has the largest number of servers, with a global total of over 35,000, and across all states in the United States.
This means that each server will serve fewer users, as a result preventing too many simultaneous connections.
And you'll have a wider range of IP addresses to switch if one isn't working.
Plus, you can get dedicated IP addresses in the US for only an additional $5/month on top of your PIA subscription.
With that, you can completely control your security and privacy.
Also, PIA uses sophisticated, military-grade AES-256 encryption to protect your identity, information, and online activity.
The encryption works by scrambling your data to become unreadable without a decryption key.
That means no one can guess or crack the key and gain access to your encrypted data.
The VPN's unlimited bandwidth allows users to stream their favorite NBC content without worrying about hitting a data cap or experiencing slow speeds.
Additionally, PIA allows up to 10 simultaneous connections on a single account, making it a great option for families or groups of friends looking to share an account.
Pros:
Excellent for torrenting
All clients feature a kill switch
Supports anonymous payment methods
Offers a full-fledged Linux app
Provides a 30-day money-back guarantee
Cons:
Based in a 5-Eyes country, which could raise privacy concerns for some users
Speeds are average compared to some other VPN providers.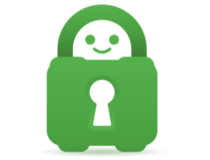 Private Internet Access
Enjoy uninterrupted streaming by unblocking NBC with this unblockable VPN!
What can you watch on NBC from anywhere with a good VPN?
NBC offers a diverse range of popular shows, movies, and content you can access from anywhere using a reliable VPN.
Some of the most popular shows available on NBC include:
New Amsterdam (final season)
Grand Crew Season 2
Top Chef
Law & Order: SVU
Chicago Fire
Weakest Link
Untitled Mike O'Malley Comedy
The Wall
Artic Predator
Aladdin And The Death Lamp
The Voice
Chicago Med
The Blacklist (final season)
Law & Order: Organized Crime
Summary
If you're experiencing issues with your VPN not working with NBC, there are several potential fixes you can try.
Changing the VPN server, clearing cookies and cache, or switching to a VPN provider known for its compatibility with streaming services like NBC can help you bypass the VPN compatibility issues.
By using these methods, you can get access to NBC's content and stream your favorite shows and live events from anywhere in the world.
FAQ
Does NBC work with VPN?
NBC may not work with all VPN providers due to geo-restrictions and IP blocking.
However, high-quality VPN services, like those recommended in this article, can successfully bypass these restrictions and provide access to NBC's content.
How do I watch NBC live with VPN?
To watch NBC live with a VPN, connect to a VPN server in a region where NBC's content is accessible – like the US.
Ensure your VPN is known for working with streaming services like NBC.
Can you watch NBC in Europe?
Yes, it is possible to watch NBC in Europe with the help of a VPN.
By connecting to a VPN server in the United States, you can bypass restrictions and access NBC's content from Europe or any other location.
---