Geographical restrictions can often hinder your ability to enjoy entertainment.
Due to licensing agreements and regional restrictions, Nier Reincarnation is not available in your country, just like it is not available in mine, Nigeria. However, I was able to install it.
I will explain how I bypassed these geo-restrictions and got the most out of this game.
How to unblock Nier Reincarnation when it's not available in your country
Making use of a VPN is an effective method to overcome this obstacle.
➡️ In simple terms, a VPN encrypts your online data and directs it through a server situated in another country.
This action lets you alter your IP address, making it appear you are browsing from that selected destination.
As a result, you'll be able to unlock geo-restricted games like Nier Reincarnation.
Here is what to do:
1. Use ExpressVPN to change your location
Visit the ExpressVPN website and subscribe to a plan.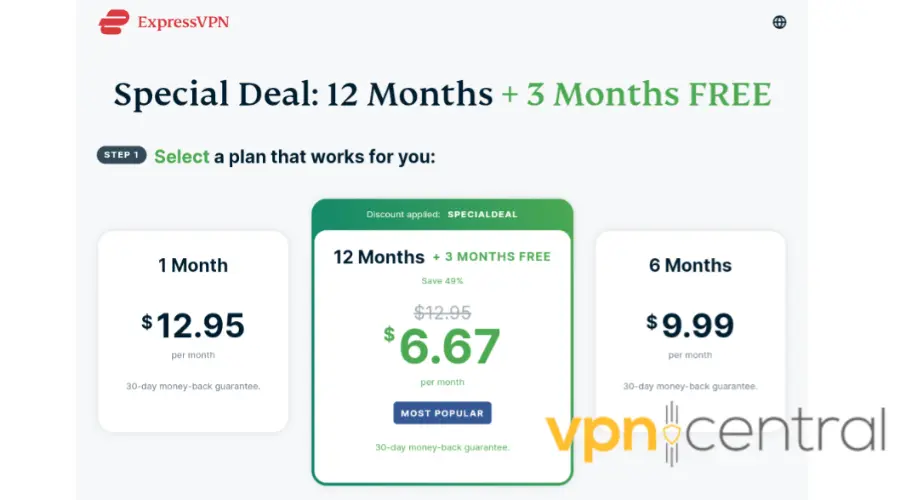 Go to Google Play or the Appstore and search for the ExpressVPN app. Install it.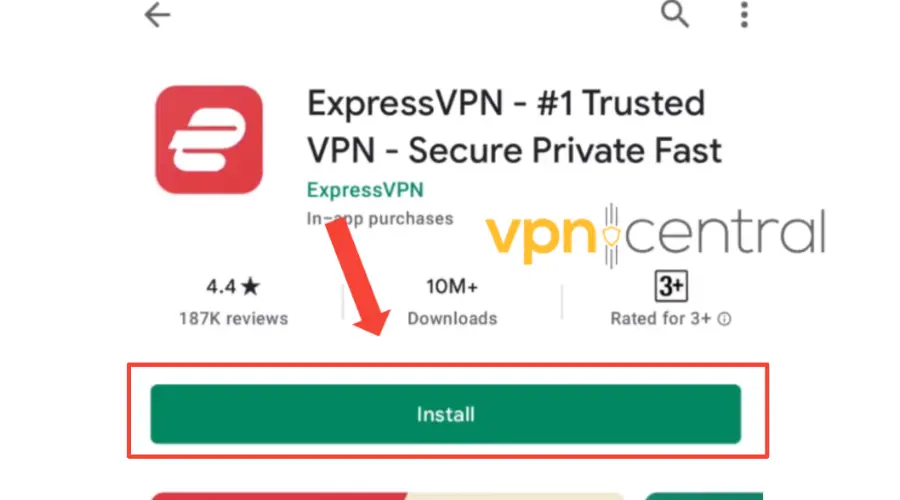 Log in with your credentials.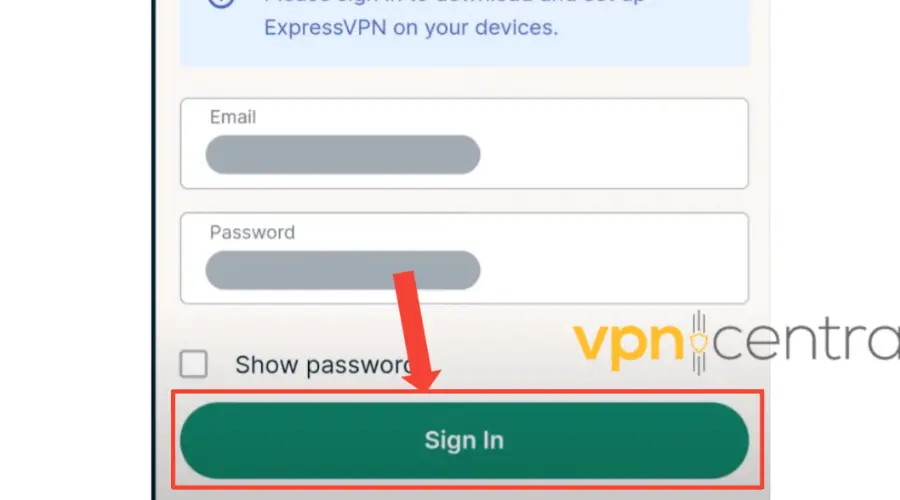 Click on okay to establish a VPN connection.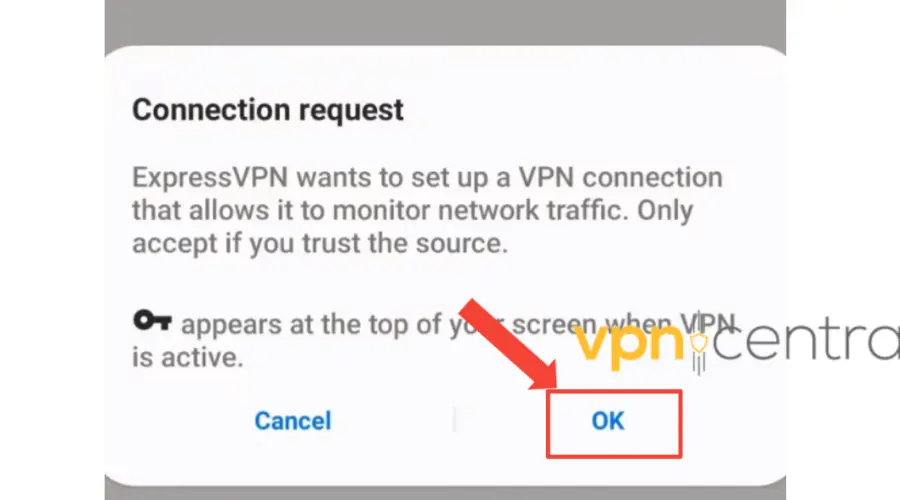 Search for a VPN server where Nier Reincarnation is available and connect. Countries where the game is available include the United States, the United Kingdom, Japan, Canada, and Romania.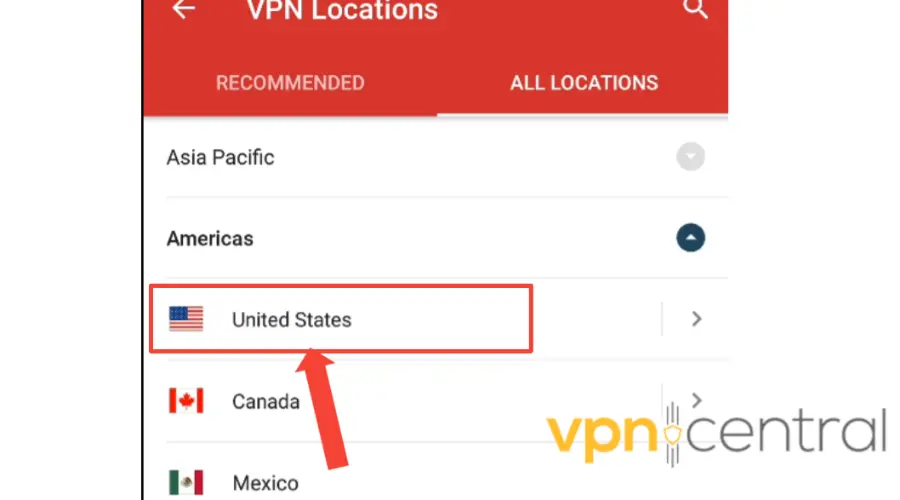 Now that you've changed your location, you'll also have to update it in Google Play Store or in the AppStore.
Here's how:
2. Update the location in your phone settings
➡️ Update Google Play Store location
Open your phone settings (gear icon).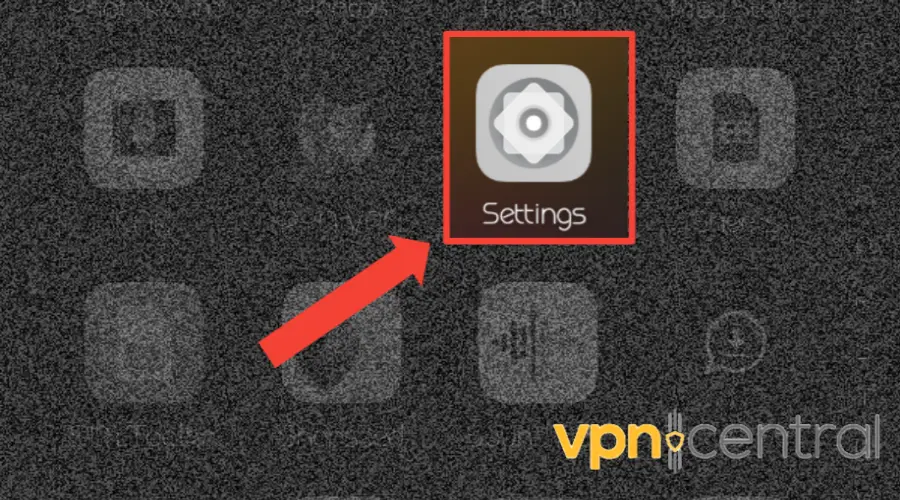 Scroll to Apps and select it.
Locate and click on the Google Play Store app.
Open the storage settings and tap on Clear Data. (Don't worry; this won't delete any of your apps. It just resets the Play Store to use your new IP address the next time you open it)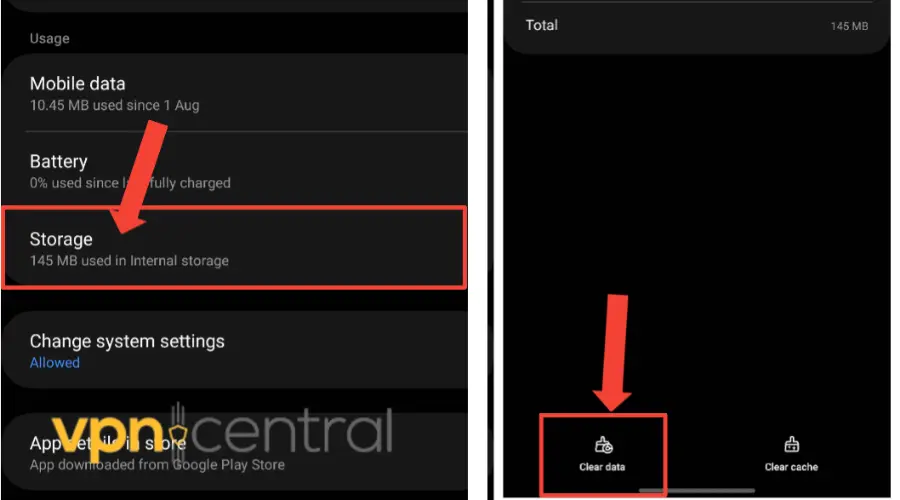 Open your Google Play Store app and tap on your profile icon.
Click on Settings.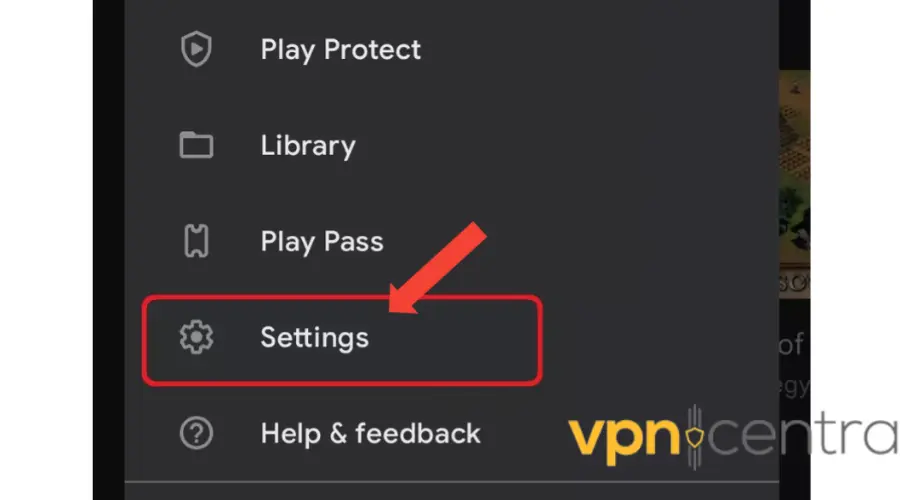 Select General.
Click on Account and device preferences. When the Play Store detects you're connected to the internet with a different country's IP address, it allows you to switch your country.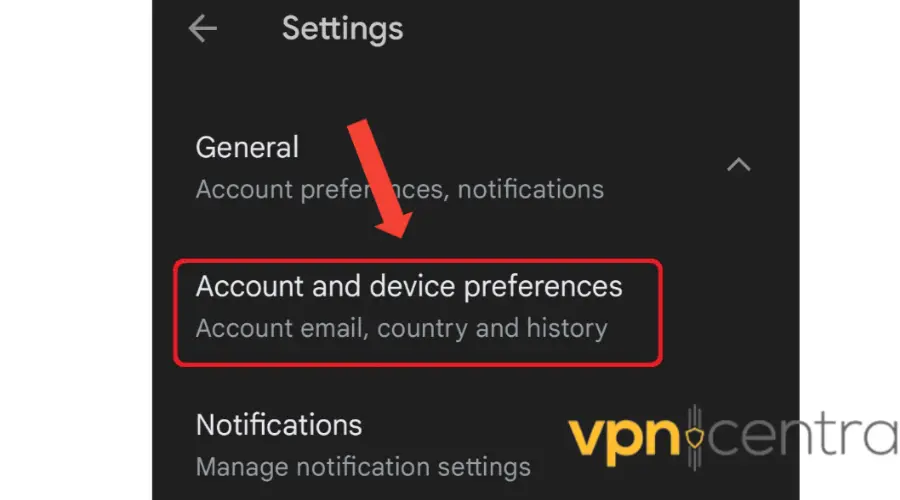 Click on the new country option to change your region to where Nier Reincarnation is available. This will be the country server your VPN is connected to.
➡️Update Apple Appstore location
Open the Settings app on your iPhone.
Tap on your Apple ID name. Select Media& Purchases.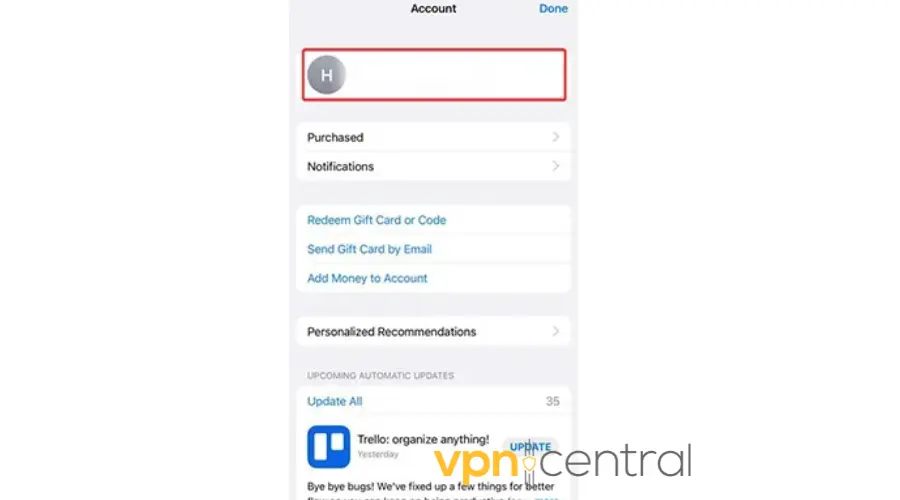 Select View account > Country/Region.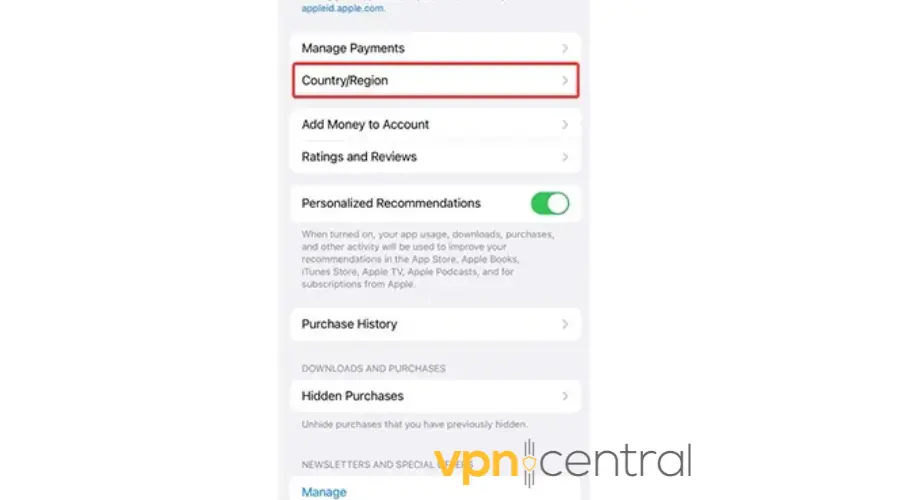 Tap Change and select a new country. Pick the same location you used on your VPN.
Agree to the Terms and conditions and update your payment information, if necessary.
❗If you don't want to change your Google Play or Appstore location, you can download the apk file from a third-party app such as APKpure or Qooapp. Google Play Store only lets you change your account location once a year. If you don't want that, these alternatives are worth a shot.
3. Download NieR Reincarnation
Go back to the Play Store or Appstore app to search for Nier Reincarnation. It will now be available for download.
Install the app on your device by clicking the install button.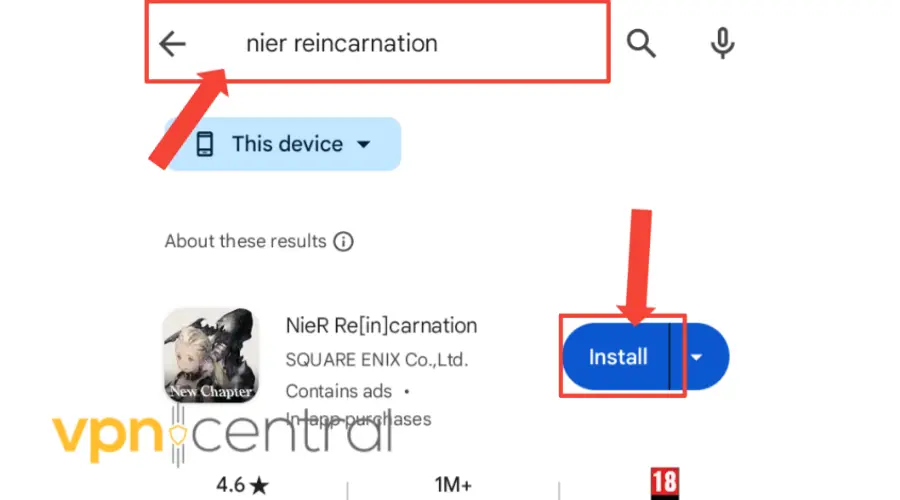 Launch the app.
Now, you can enjoy Nier Reincarnation even if it is not available in your region.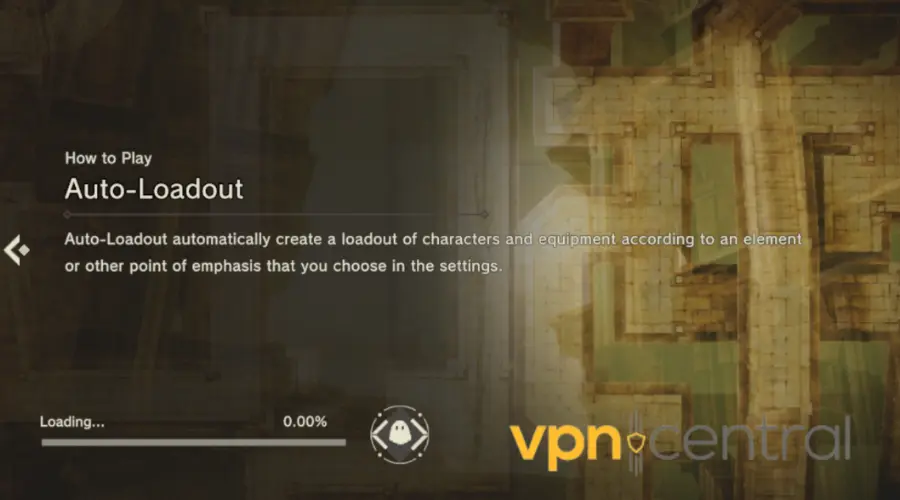 That's it, now you'll be able to play the game as if you were in a country where it's available.
❗Remember to always keep your VPN connected as there will be region checks at 20%, 40%, and 60% during loading.
Best VPNs for Nier Reincarnation
If you're wondering which VPNs work well for playing Nier Reincarnation, this section is for you.
It's crucial to consider the influence on performance, the size of the servers, privacy to prevent ISP throttling, and other criteria when choosing a gaming VPN.
I've selected services that, in my testing, give the finest gaming experience.
Here are the top three best VPNs for accessing Nier Reincarnation if it is not available in your country:
1. ExpressVPN – unparalleled gaming and streaming speeds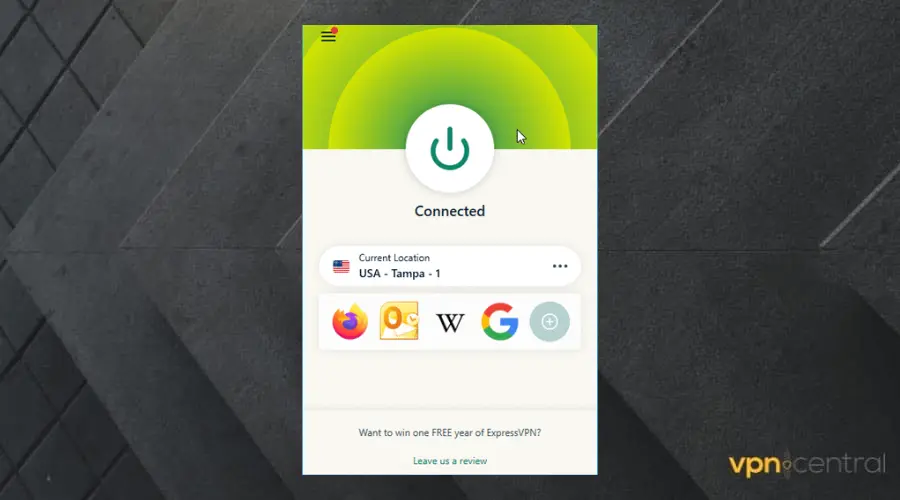 ExpressVPN stands out as one of the top-notch VPN options for enhancing gaming performance on mobile devices.
Its impressive network, spanning over 3,000 servers in 94 diverse countries is great for seamless gaming.
It has servers in Korea, Japan, the United States, Canada, and other countries where Nier Reincarnation is available.
Also, in online gaming, especially in multiplayer arenas, you're protected from vulnerabilities such as data theft and surveillance-induced limitations, such as ISP throttling.
In addition, if you intend to play on public networks such as those in hotels or cafes, ExpressVPN gives you maximum security.
These networks frequently impose barriers to game access or try to snoop on your information.
ExpressVPN emerges as an effective remedy to these predicaments, thanks to its AES-256-bit encryption.
✅ Pros:
Risk-free 30-day money-back guarantee.
Availability of 24/7 live chat customer support
Strong security measures ensure privacy
❌ Cons:
Higher cost compared to other providers
Only five device connections at a time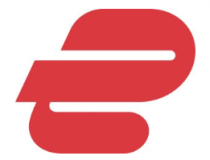 ExpressVPN
Play Nier Reincarnation anywhere using this reliable geo-unblocking VPN!
2. CyberGhost – optimal performance and minimal latency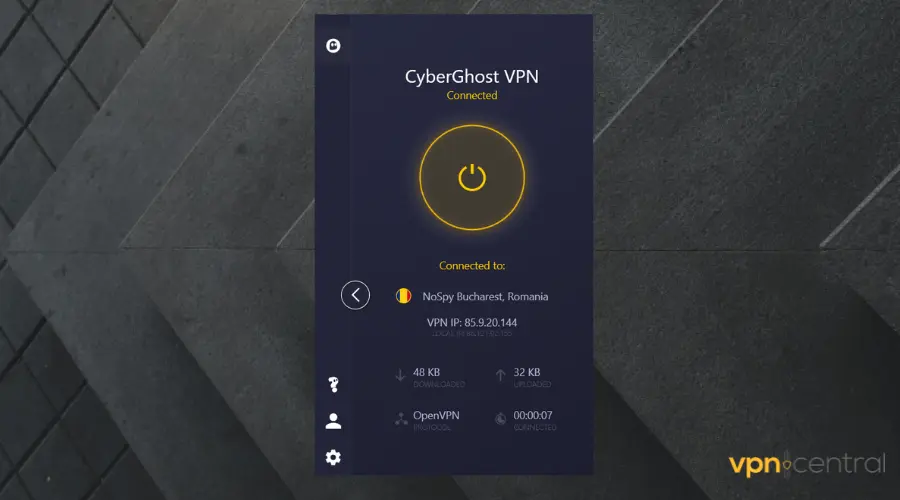 You can play online games that are geo-restricted using CyberGhost, a reliable VPN that supports Android and iOS.
With 9,000+ servers in 97 countries, CyberGhost offers ample options for unlocking Nier Reincarnation.
It has plenty of servers in the US, UK, Canada, Romania, the Netherlands, and other countries where the game is available.
Moreover, because it has such an extensive network and unlimited bandwidth, you won't have to worry about sluggish connections or high ping.
On top of that, with split tunneling, you can route only the game's data through the VPN, ensuring minimal lag and the best possible performance.
In addition, the kill switch further fortifies your security by safeguarding your data flow in the event of a connection interruption.
✅ Pros:
Strong security features
45-day money-back guarantee
24/7 live chat support
❌ Cons:
Not compatible with some routers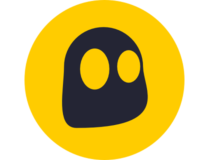 CyberGhost
Use CyberGhost as a key to explore Nier Reincarnation beyond restrictions!
3. PIA – numerous customizable options for tech-savvy gamers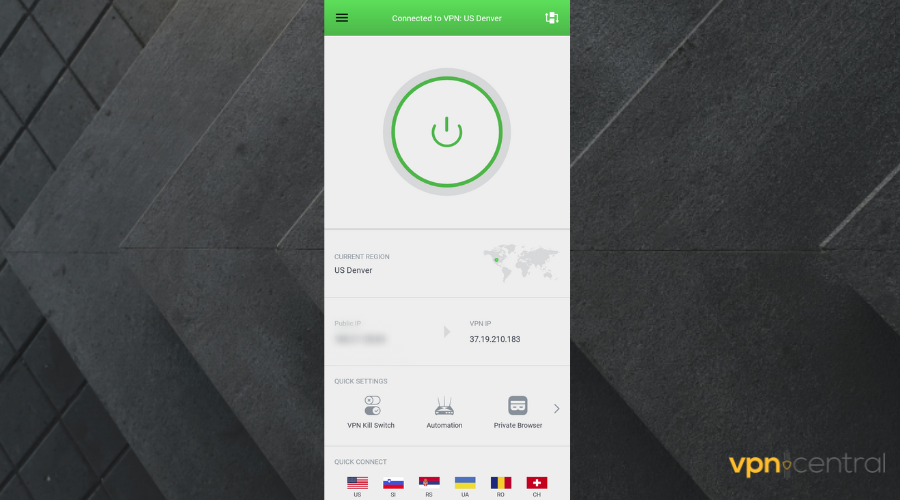 Private Internet Access has captured the spotlight due to its exceptional connectivity and an extensive array of servers.
Despite its emphasis on the US market, its vast network of over 35,000 servers is distributed globally across 84 countries.
Therefore, you have the option of picking from 50 US servers, 4 Canada servers, and many others in the UK, Belgium, Japan, and other countries where Nier Reincarnation works.
Esteemed as a dependable VPN solution for mobile gaming, this service delivers rapid download and upload speeds, ensuring a smooth gaming experience with minimal ping.
In fact, all PIA servers run on 10Gbps.
Furthermore, it upholds industry-standard security protocols to ensure data protection Along with these, it uses VPN killswitch and DDoS leak protection, solidifying its position as a standout choice for security.
✅ Pros:
Works with most geo-restricted services
User-friendly apps
Excellent gaming speeds
Supports unlimited device connection
❌ Cons:
Live chat support isn't very responsive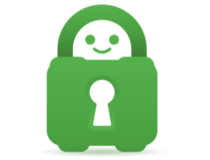 PIA
Get the freedom to play Nier Reincarnation from any country using PIA VPN!
Summary
The frustration of encountering the error – Nier Reincarnation is not available in your country can be overcome through the ingenious use of a VPN.
So gear up, follow the steps, and let the gaming commence!
---