BT Sport provides an excellent streaming platform for major sports like soccer, UFC, boxing, and the NBA. However, its content is geo-blocked to anyone outside the UK.
Many sports fans in Europe and the US use NordVPN to unlock access, but it isn't always successful.
If you're receiving errors saying content isn't available in your country or it simply won't stream, there are several things you can do.
Why is NordVPN not working with BT Sport?
There are multiple reasons why NordVPN might not be working for BT Sport. The primary cause is your real location being leaked or BT recognizing you're using a VPN, which is against its terms of service.
Other common issues include:
Blocked Servers – If you're receiving a TS-003 error code, this means you're connected to a blacklisted server and BT Sport knows you're using NordVPN.
DNS leaks – This happens when requests are sent to your ISP, even when the VPN is connected, which can reveal your real IP address and location.
IPv6 – Some VPNs fail to encrypt traffic or experience intermittent leaks when using IPv6.
WebRTC leaks – Using in-browser video or audio conferencing while streaming BT Sport could lead to a WebRTC leak, which exposes your real IP address.
Cookies – If you've accidentally signed into BT Sport while not connected to NordVPN, BT might still recognize cookies linked to your real location.
GPS – Your location can be discovered when using a mobile device via location services or GPS.
How to fix NordVPN not working with BT Sport
Now, let's take a look at the best ways to solve this issue:
1. Change the server
By default, NordVPN will quickly connect to the fastest server in the UK based on your location.
If the default one has been blacklisted by BT Sport, you'll need to manually select another UK server:
Open NordVPN and use the arrow to expand the location options.
Pick the UK and click the three dots to display all the available locations.
Choose a different city in the UK and the VPN will automatically connect.
Log back into BT Sport and check the results.
2. Fix a DNS leak
NordVPN uses its own DNS servers and does a good job of preventing leaks. However, if you've set up your VPN manually, it's possible you've made an error along the way.
To check if that's the case, simply go to DNSLeakTest.com and if it displays your real IP address, a DNS leak is occurring.
NordVPN works best if you use one of its apps for desktop, mobile, Smart TV, or browser.
3. Disable IPv6
While IPv6 is the newest internet protocol, IPv4 is still the most widely used. Therefore, it's not a problem to disable it to prevent leaks.
Here's how to do it on different devices:
Windows
Go to Settings > Network & Internet > Status.
Select Change adapter options, right-click your current adapter, and choose Properties.
Uncheck the box that says Internet Protocol Version 6 (TCP/IPv6) and click OK.
macOS
Go to System preferences > Network.
Select your desired network and click Advanced.
Click the TCP/IP tab and under the Configure IPv6 drop-down menu, select Link-local only.
Click OK and restart your connection.
Android
Go to Settings > Connections > Mobile networks > Access Point Names.
Select your mobile carrier and scroll down to APN Protocol.
Select IPv4 only.
4. Stop a WebRTC leak
You can disable WebRTC in your browser settings or with an extension, depending on which app you use:
Chrome
Install the WebRTC Leak Prevent extension.
The Advanced options will automatically appear.
Under the IP handling policy dropdown menu, select Disable non-proxied UDP (force proxy).
Safari
Go to Preferences and open the Advanced tab.
Check the box for Show Develop menu in menu bar.
Open the new Develop tab on the main menu and go to Experimental Features.
Make sure WebRTC mDNS ICE is disabled.
Firefox
Type about:config into your address bar and load the page.
Agree to Accept the Risk and Continue.
Click Show All to get a list of all the settings.
To quickly find the correct option, type media.peerconnection.enabled into the search bar at the top.
On the far right, use the toggle button to set it to False.
Microsoft Edge
Type about:flags into the address bar.
Scroll down and ensure Hide my local IP address over WebRTC connections is turned on.
You can't always prevent a WebRTC leak, so the best option is not to use WebRTC while streaming BT Sport. This includes any video/audio calling app or similar in-browser feature.
5. Clear cookies
If BT Sport has managed to link any cookies with your real location, you'll need to delete them and sign back in with the VPN active.
Here's how to do it, depending on your browser:
Chrome
Go to Settings > Privacy and security > Cookies and other site data.
Scroll down and click See all site data and permissions.
Locate BT Sport through the search bar and click the Bin icon next to the relevant data.
Safari
Go to Safari > Settings > Privacy.
Click Manage Website Data.
Scroll down or search for BT Sport and click remove.
Firefox
Go to Preferences > Settings > Privacy & Security.
Scroll to the Cookies and Site Data section and click Manage Data.
Use the search function to find BT Sport and remove any cookies.
Microsoft Edge
Click the three dots and go to Settings > Cookies and site permissions.
Click Cookies and site data, then See all cookies and site data.
Locate BT Sport and click the Bin icon next to the relevant data.
6. Turn off GPS
If you must use a mobile device to stream BT Sport, having your GPS on may reveal your true location.
Here's how to turn it off on Android and iOS.
Android
Go to Settings > Location.
Toggle Access my location off.
Or tap the second Location button and swipe down to the BT Sport app to revoke its permissions.
iOS
Go to Settings > Privacy > Location Services.
Toggle it off or select the BT Sport app to revoke its permissions.
NordVPN still not working with BT Sport?
If you've followed the above steps and NordVPN still won't work with BT Sport, it may be time to switch to another VPN provider.
Here are our top 3 picks:
ExpressVPN consistently ranks number one in leak tests. By default, it blocks any DNS request that isn't to its own DNS servers.
Moreover, your IP is never revealed when using WebRTC.
You can even turn off IPv6 within the VPN app, instead of having to disable it through your system's settings.
Just go to Advanced options and check the Prevent IPv6 box.
ExpressVPN offers four locations in the UK, with multiple servers for each. This lets you easily unblock BT Sport if you're located elsewhere.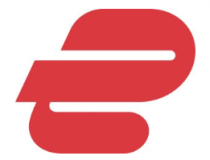 ExpressVPN
Stream BT Sport from anywhere with ExpressVPN's world-class leak prevention features.
Private Internet Access (PIA) is another VPN with strong leak protection. It uses a kill switch to shut down all internet requests if you lose connection to the VPN.
Furthermore, its multi-hop feature routes your traffic through an additional proxy, which prevents BT Sport from discovering you're using a VPN.
Making it seem like you're in the UK is easy via servers in London, Manchester, and Southampton.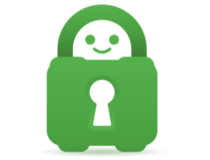 Private Internet Access
Spoof your location and enjoy BT Sports wherever you are with PIA's advanced obfuscation features.
Like ExpressVPN, CyberGhost does a great job at preventing leaks and has the option to disable all IPv6 connections from within the app.
It offers regular UK servers in London, Manchester, and Berkshire. But it also has eight UK servers optimized for streaming Netflix, SkyGo, ITV, and BBC iPlayer.
While it doesn't have one for BT Sport, the regular and optimized servers still work well with the platform.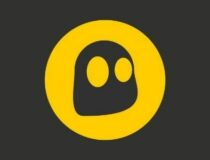 CyberGhost
Unlock unlimited access to BT Sport and enjoy the highest quality with CyberGhost's streaming-optimized servers.
Wrap up
You can fix NordVPN not working with BT Sport by changing servers, clearing your cookies, or being mindful of leaks. The trick is to make sure you're using a server that isn't blocked and ensuring BT doesn't know you're using a VPN.
However, if you still aren't having any luck, the likes of ExpressVPN have superior leak protection and fast UK servers.