BT Sport is one of the most popular live sports streaming platforms in the world. However, it's geo-restricted to UK viewers exclusively.
On top of that, it's known to block even the best VPN services — like ExpressVPN.
On the brighter side, you can easily fix this issue by following the step-by-step instructions below!
Why is ExpressVPN not working with BT Sport?
BT Sport could be denying you access for several reasons, including:
Blocked servers — If you keep getting the TS-003 error code while using ExpressVPN, BT Sport has most likely blocked your server.
DNS leaks — If your DNS requests and IP address are visible, you're experiencing a leak.
IPv6 leaks — Connecting to IPv6-enabled websites without the proper precautions will circumvent your VPN tunnel and reveal your location.
WebRTC leaks — Browser vulnerabilities can expose your IP address.
How to fix ExpressVPN not working with BT Sport?
Now it's time to troubleshoot! Here are several fixes to make ExpressVPN work its magic on BT Sport again.
1. Change the server
Sometimes it all comes down to bad server luck. In that case, you can switch to another one that BT Sport hasn't blacklisted.
Here's how:
1. Open ExpressVPN and click on the three lines in the upper left corner to look at server locations.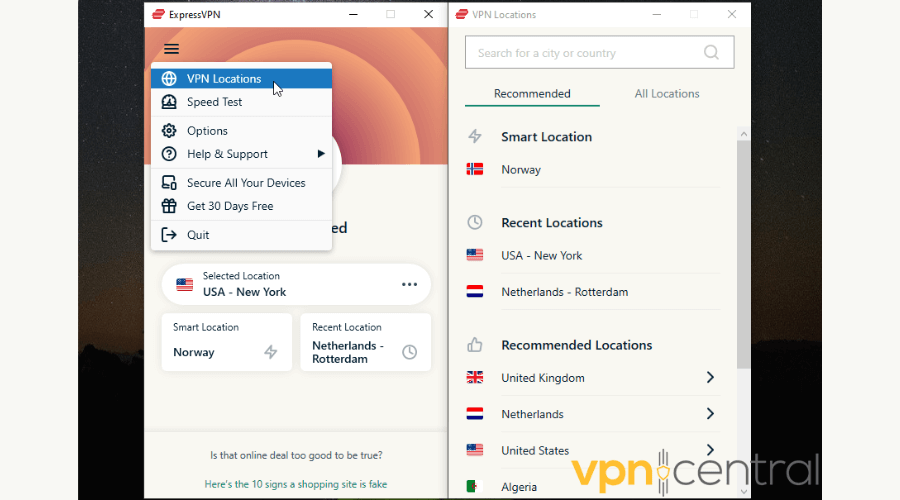 2. In the search bar, type UK to see the list of available cities.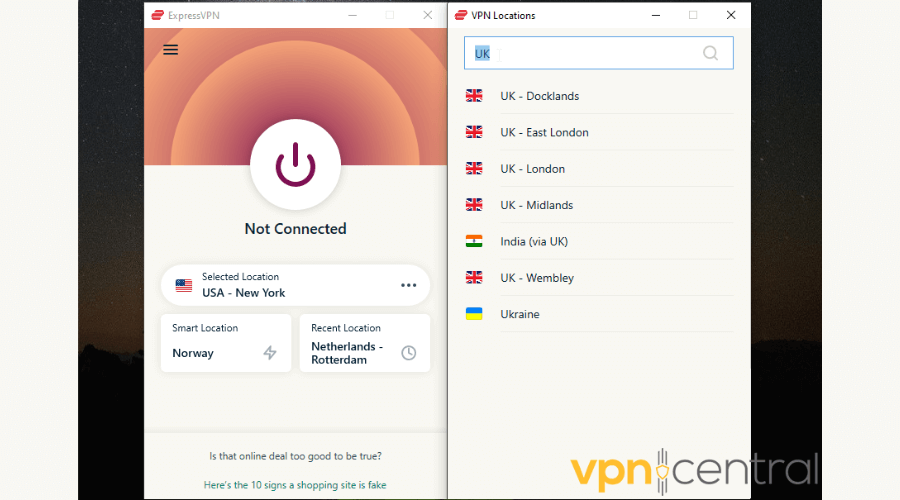 3. Select the one you'd like to connect to, and you're done!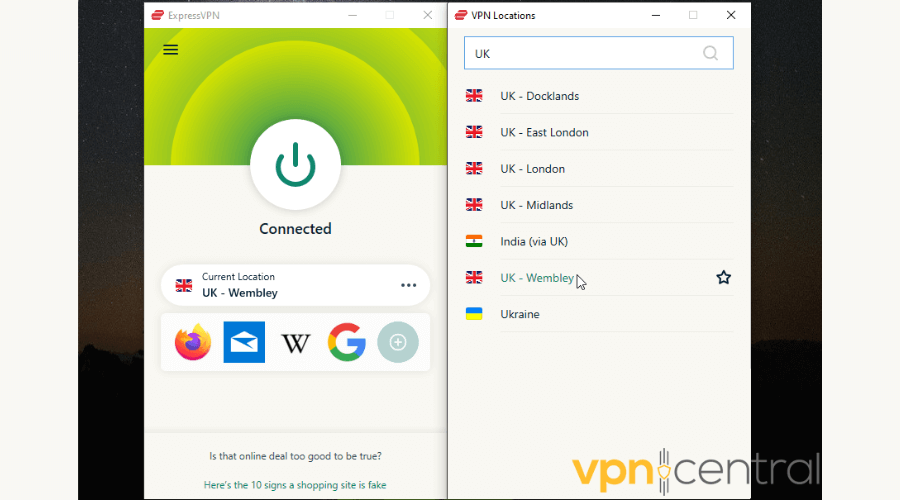 2. Fix a DNS leak
During a DNS leak, your DNS queries will be exposed despite using a VPN. That means your activity can be tracked, together with your IP address.
BT Sport (and similar platforms) will detect that you're not in the UK — and you'll get the boot!
The first thing you need to do is confirm the leak:
1. Turn off ExpressVPN and go to ipleak.net, dnsleaktest.com, or dnsleak.com.
2. When you load the page, click to start the test. It will display your IP, Hostname, ISP, and country.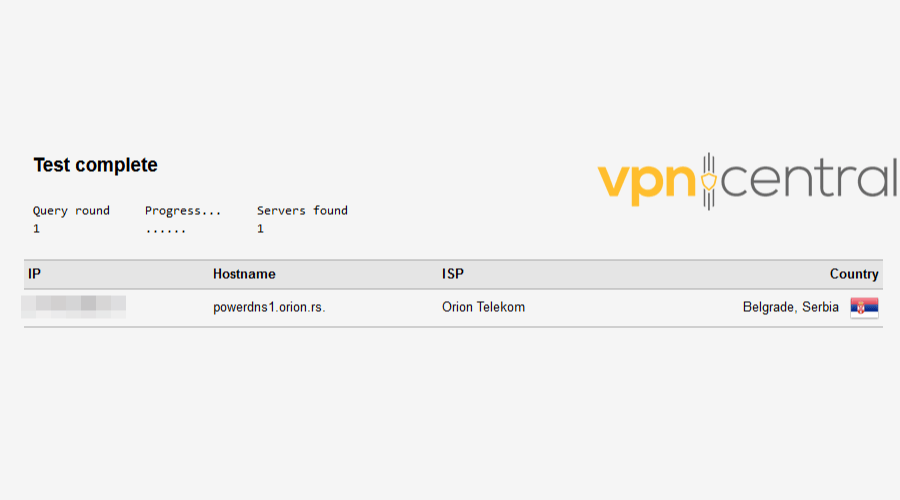 3. Now, turn on ExpressVPN, pick any location, and revisit the page. It should show you a different IP address, ISP, and location. That means you're leak-free!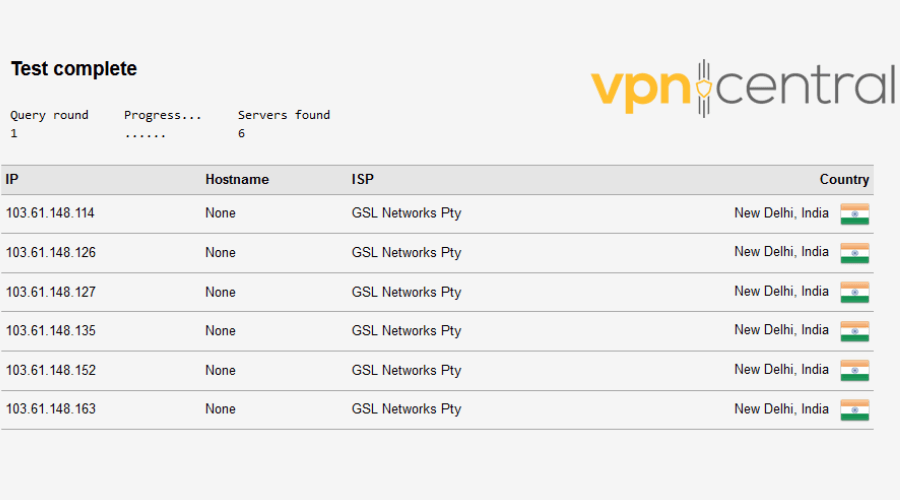 4. If it, again, shows your actual information, that indicates ExpressVPN is experiencing a DNS leak.
But don't fret! You can easily fix this:
1. Type Control Panel in the Windows search bar and click on it.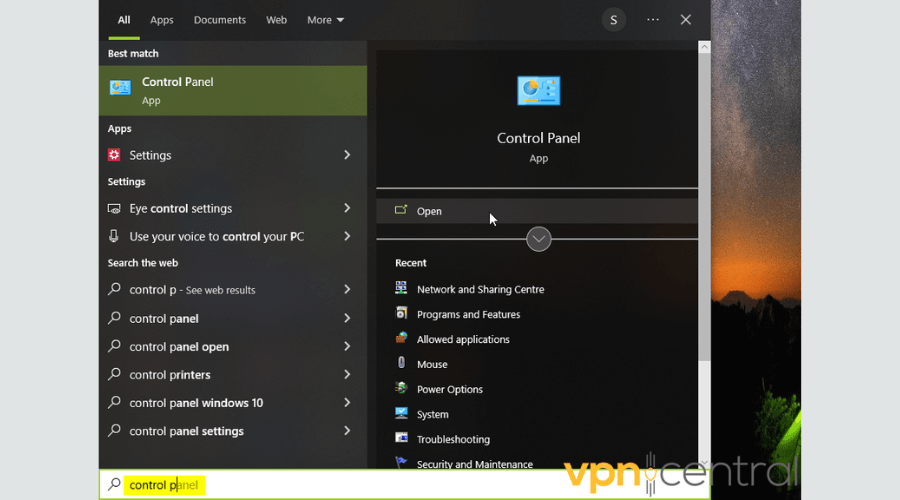 2. Find Network and Sharing Center.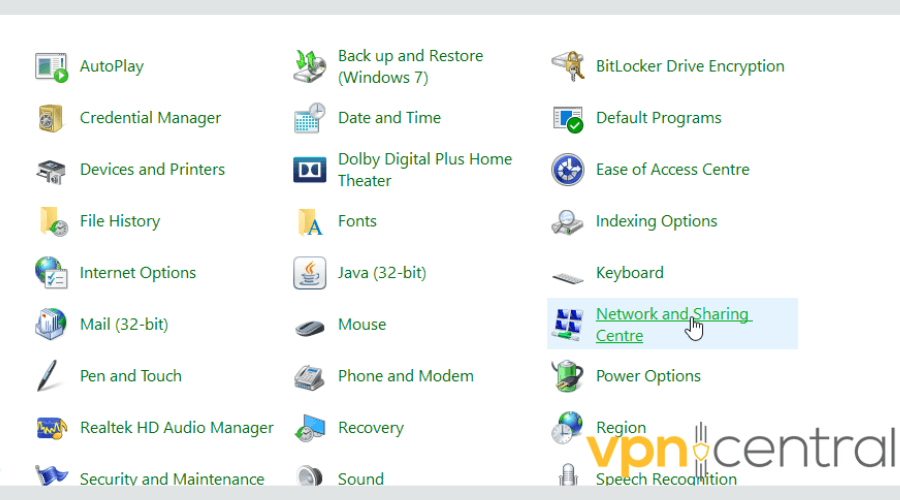 3. Select Change adapter settings from the left side of the screen.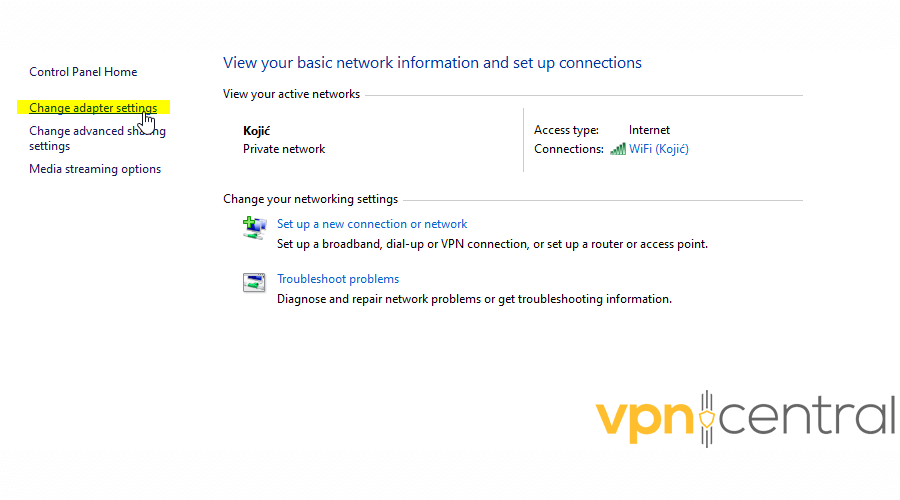 4. Right-click the connection you want to alter and choose Properties.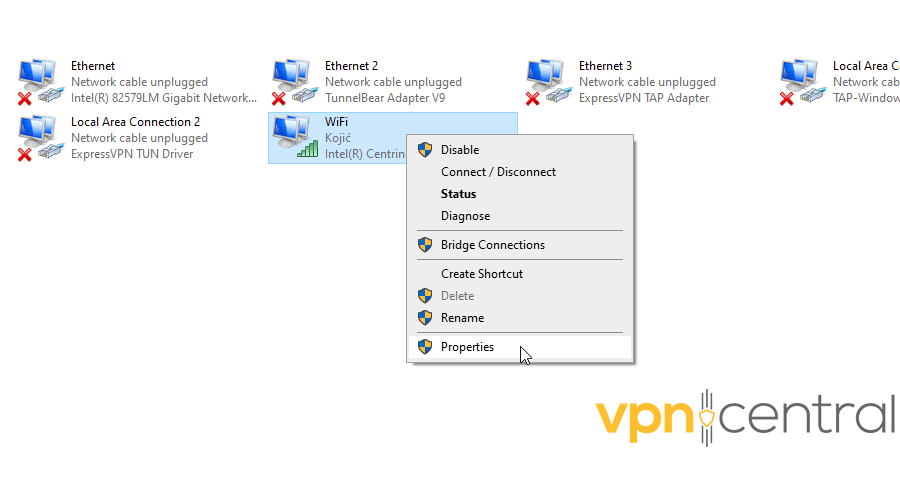 5. Click on Internet Protocol Version 4 (TCIP/IPv4), then Properties.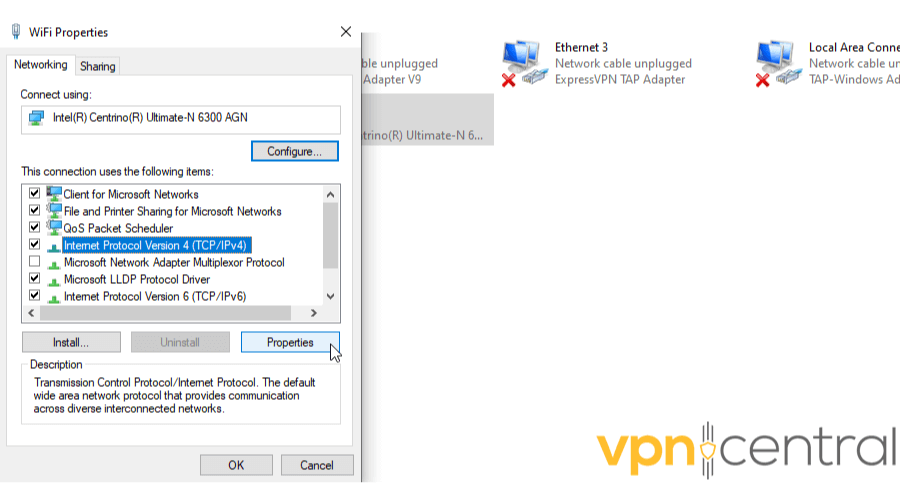 6. In the new pop-up, select Use the following DNS server addresses. Type in the new addresses and click OK.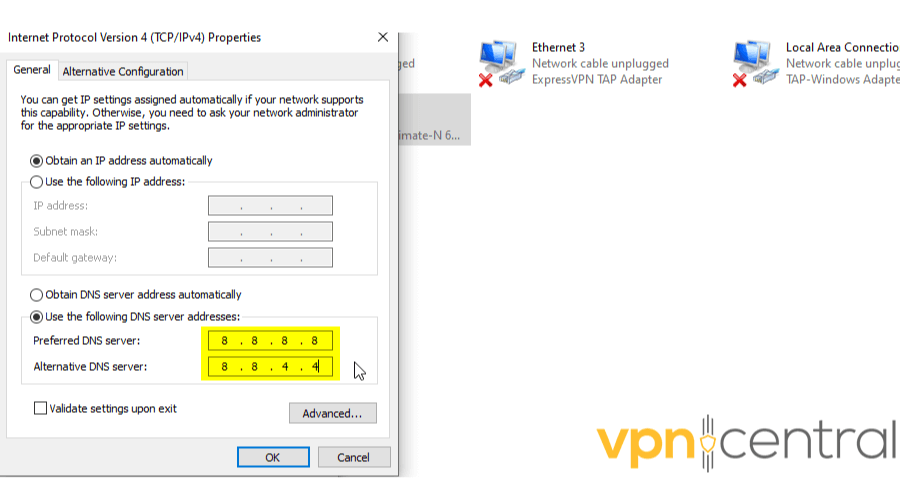 7. Repeat the process for Internet Protocol Version 6 (TCIP/IPv6).
Many free public DNS servers will do an excellent job, like:
Cloudflare — 1.1.1.1 and 1.0.0.1
Google — 8.8.8.8 and 8.8.4.4
Quad9 — 9.9.9.9 and 149.112.112.112
OpenDNS — 208.67.222.222 and 208.67.220.220.
They won't store your personal data or log your IP address.
Besides the added layer of security, you might even get a speedier connection.
To make sure all your devices are properly secured, you can also prevent DNS leaks on Android and iOS devices.
3. Disable IPv6
IPv6 leaks are a common occurrence for a lot of VPNs.
You can check if you're also experiencing them with online tools like ipv6leak and browserleaks.
If your test results are positive, here's what to change right in the ExpressVPN app:
1. Open it, click on the three lines in the upper left corner, and choose Options.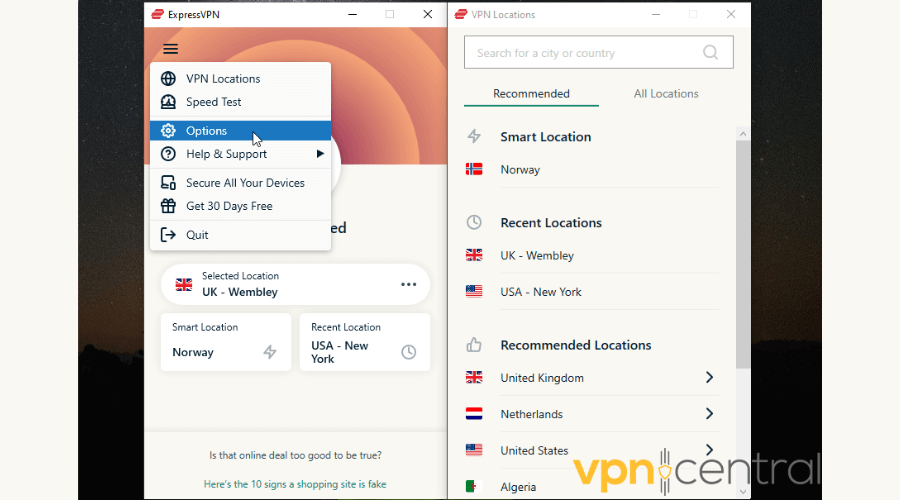 2. Go to Advanced.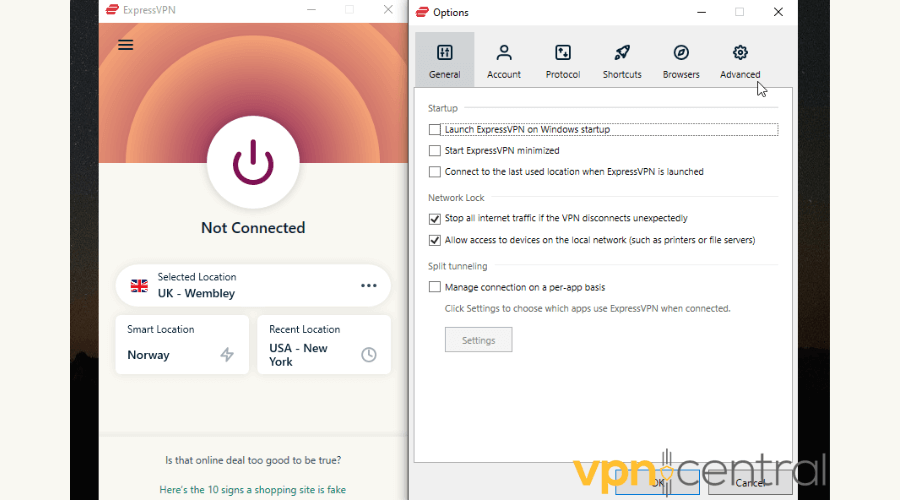 3. Tick Prevent IPv6 address detection while connected.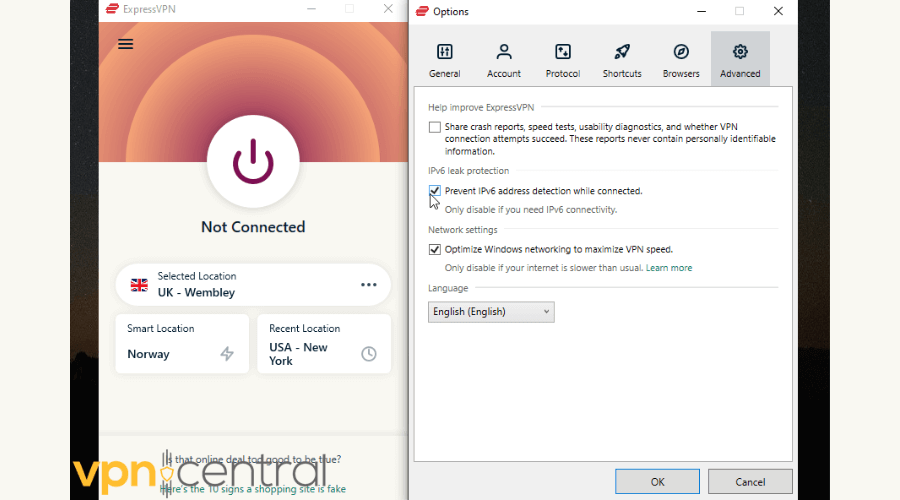 4. Click OK.
You can also disable IPv6 on a system level:
1. Type Control Panel in the Windows search bar and click on it.
2. Find Network and Sharing Center.
3. Click on Change adapter settings in the upper left corner.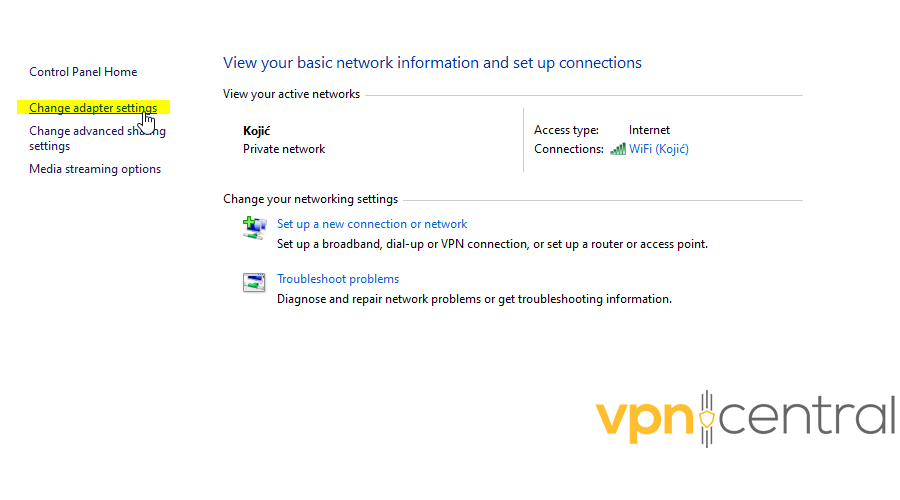 4. Right-click on your network adapter and choose Properties.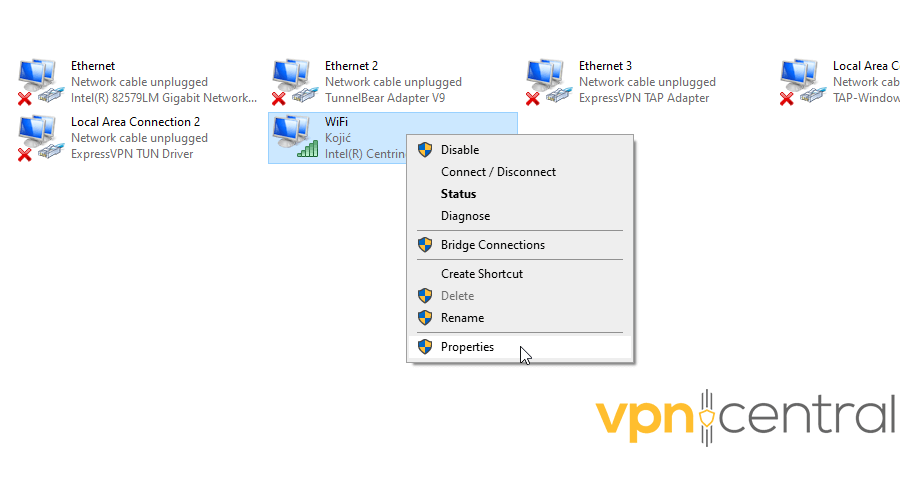 5. Uncheck Internet Protocol Version 6 (TCP/IPv6) on the list. After that, click OK and Close.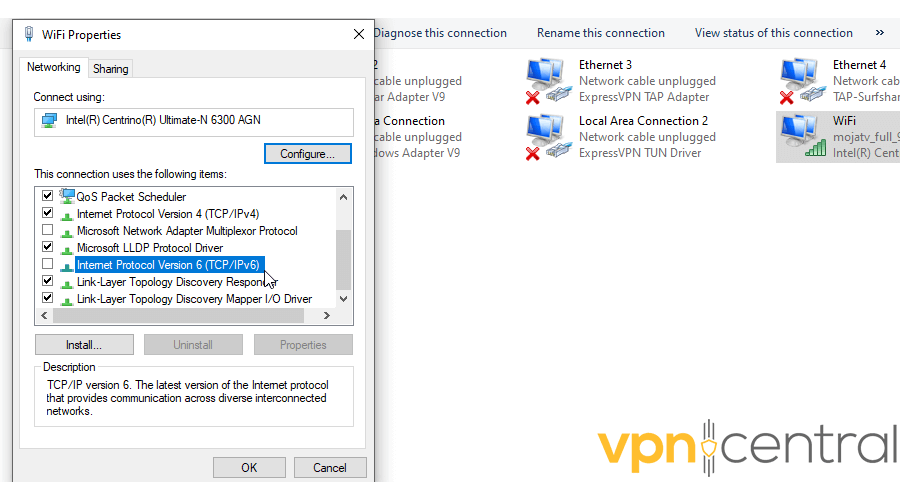 So, why do these leaks happen?
IPv6 is the successor to IPv4. However, this Internet protocol has yet to become widely used, and most VPNs aren't equipped to deal with it.
If you try to access an IPv6-enabled website, your browser will connect using your ISP — outside the encrypted tunnel – and there will be a leak.
4. Stop a WebRTC leak
WebRTC leaks are due to vulnerabilities in web browsers like Google Chrome, Firefox, and Opera. They can happen even if you're protected with a VPN.
ExpressVPN's browser add-on can take care of this problem, though.
Here's how:
1. Download and set up the add-on for the browser of your choice.
2. Load the extension and click on the three lines in the upper left corner.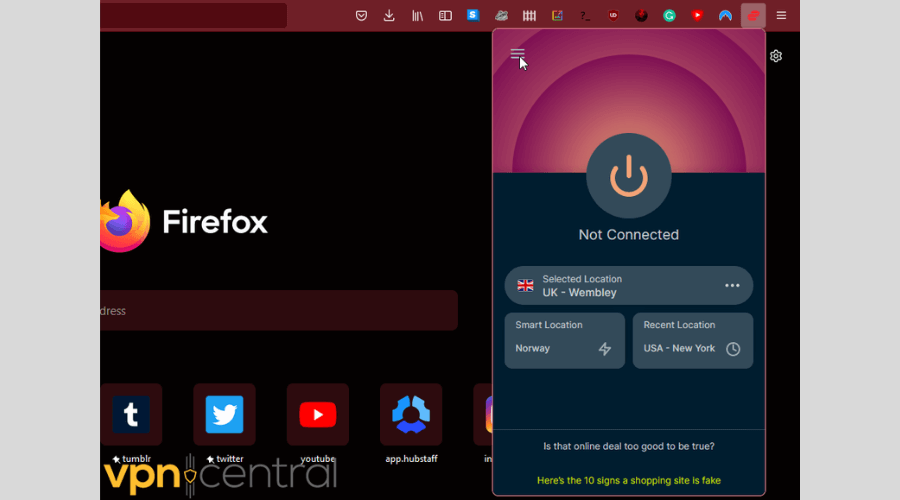 3. Go to Privacy & Security.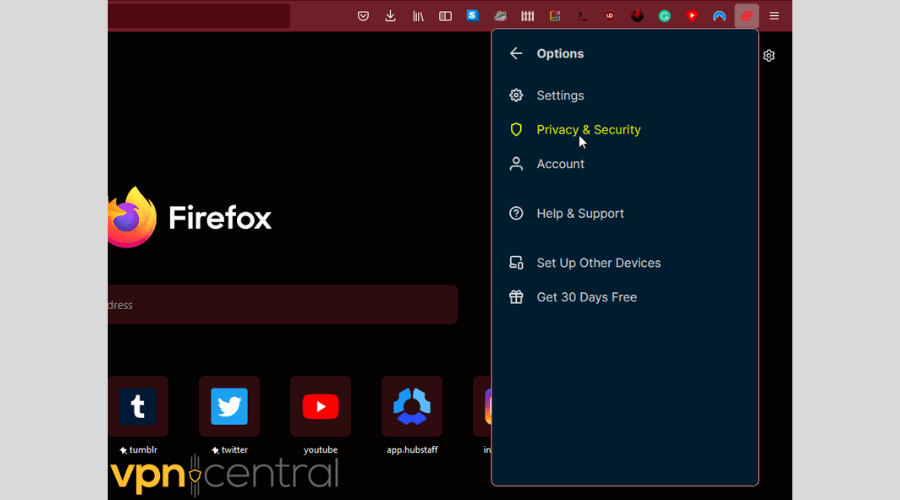 4. On the next screen, toggle Block WebRTC — and that's it!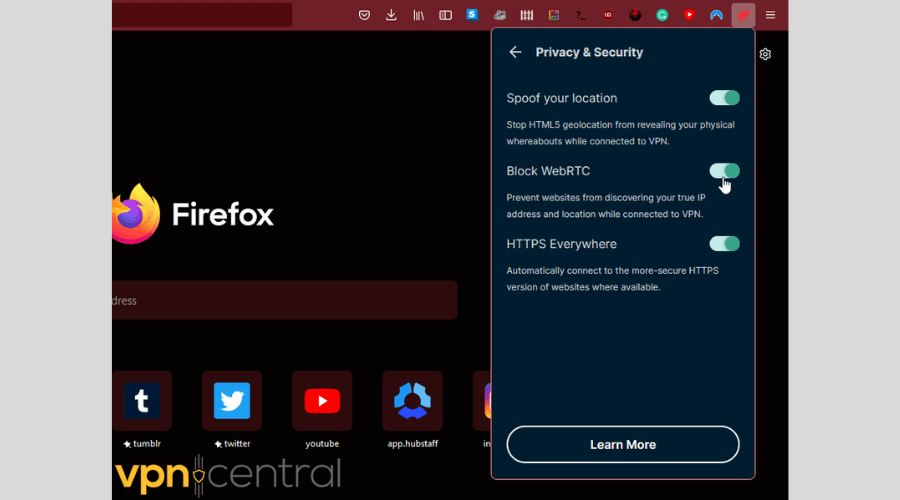 WebRTC is a communication protocol that allows browsers real-time connections with websites.
They exchange information (like your local and public IP addresses) with the page you're visiting.
But during a leak, these communication channels bypass your VPN's tunnel and reveal your IP address.
Since this is a core functionality of most browsers, it's not something that can be "fixed." But you can prevent it!
5. Clear browser cache
Cookies can obstruct the proper function of your VPN because they store information about your location — which will alert BT Sport.
Regularly clearing your browser cache and cookies will eliminate this threat.
So, if you use Google Chrome, do the following:
1. Open it, click on the three-dot menu in the upper right corner, and mouse over More tools. Select Clear browsing data.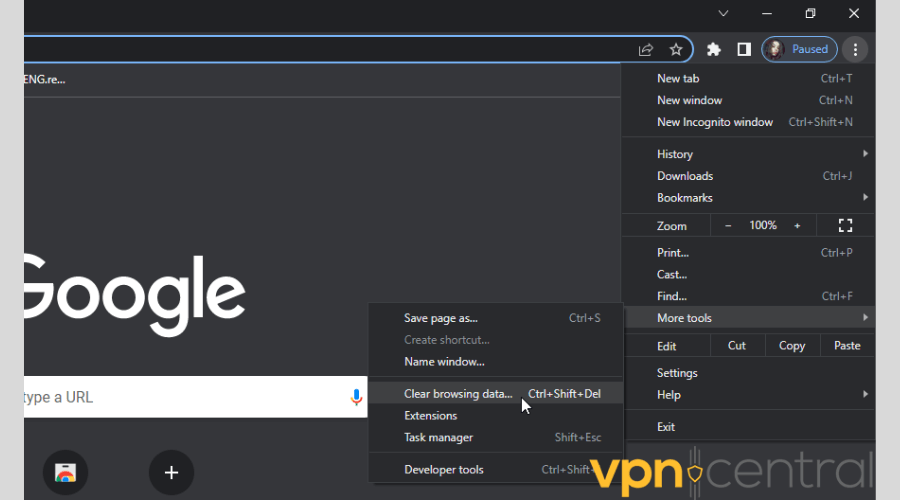 2. Click the checkboxes for Cached images and files and Cookies and other site data.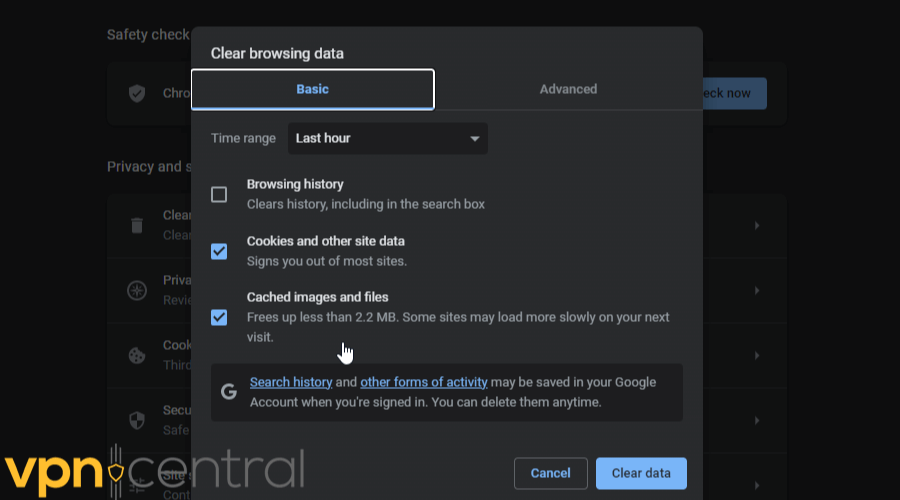 3. You can choose the time range for which you want to delete the browsing data. Select All time.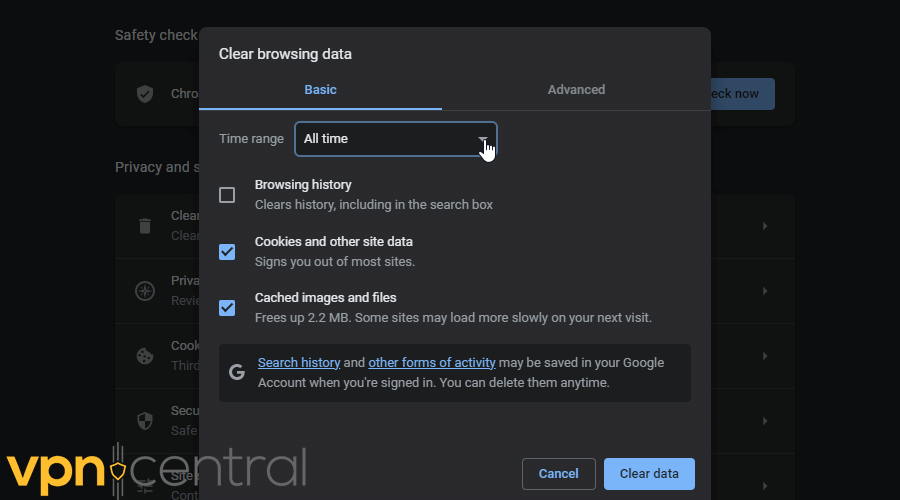 4. Finally, click Clear data.
Here's how to do it if you prefer Mozilla Firefox:
1. Open it, click the three bars in the upper right corner, and then Settings.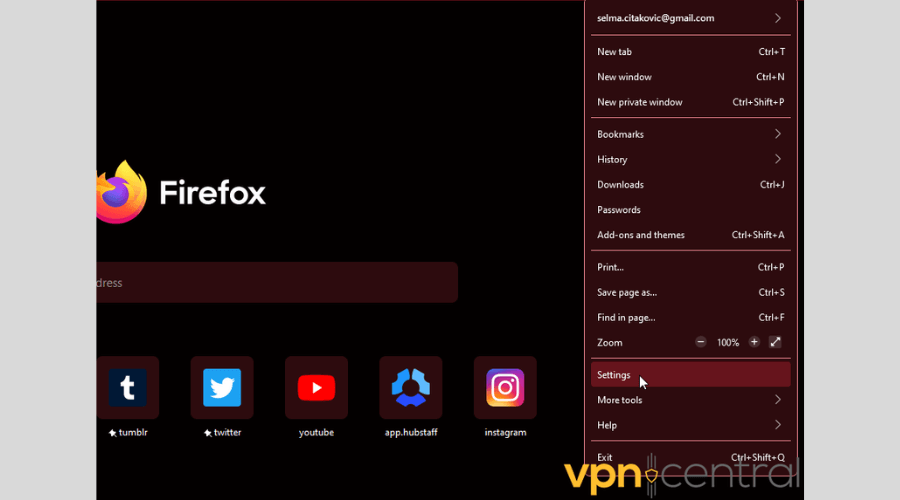 2. On the side menu, select Privacy & Security.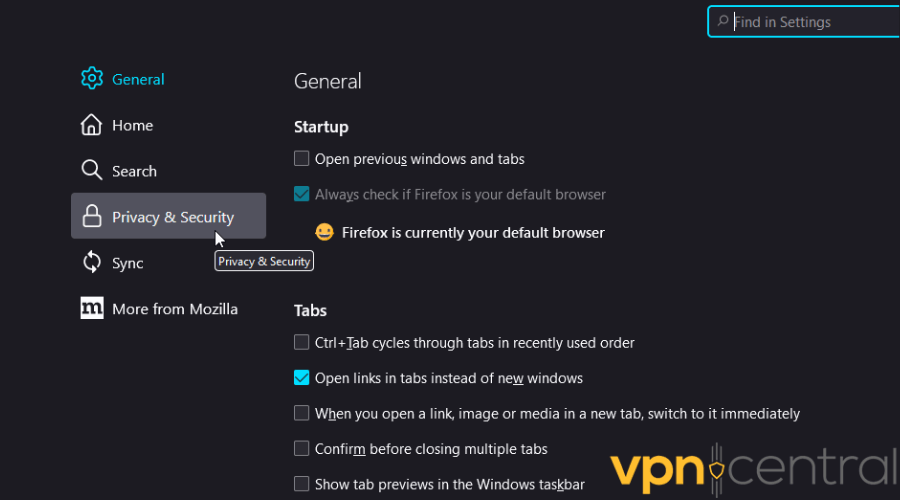 3. Scroll down to Cookies and Site Data and click Clear Data.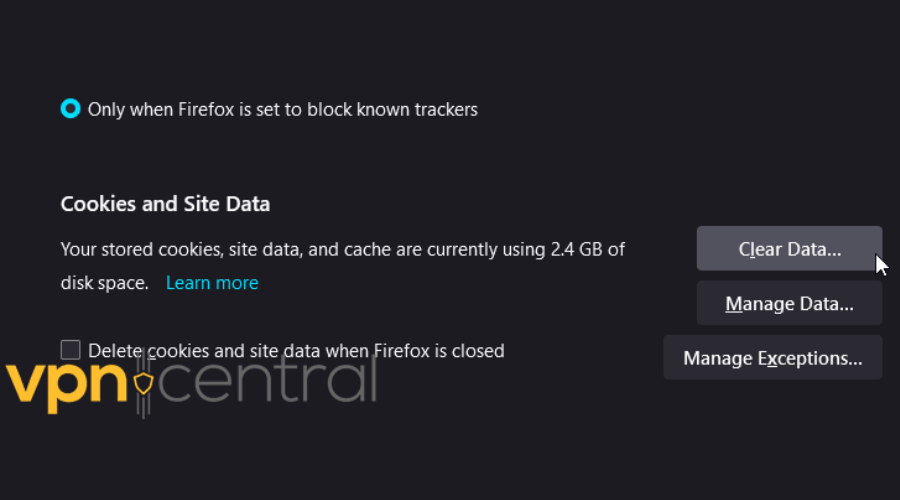 4. Confirm that you want to clear all data and cookies and press Clear.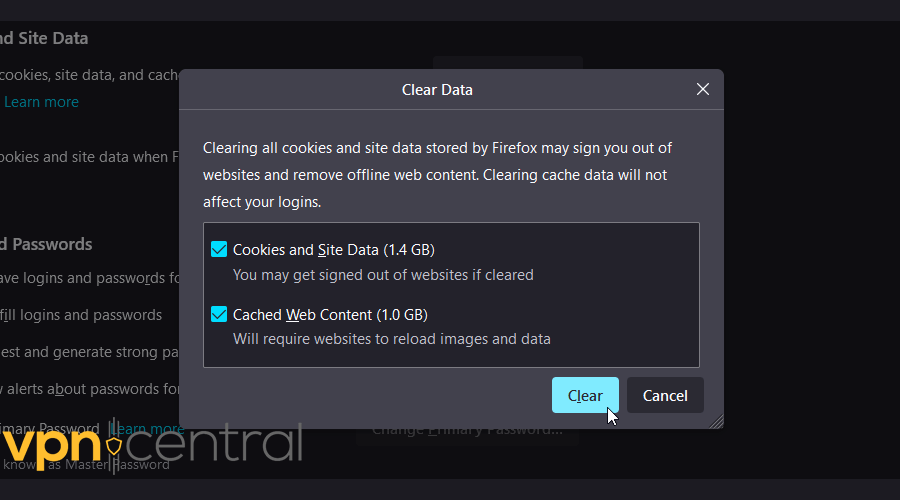 6. Contact ExpressVPN's support team
Finally, if none of these fixes work, you should reach out to an ExpressVPN representative. You can count on 24/7 live chat and email correspondence.
Many users have praised their agents' responsiveness, so you should be in capable hands.
ExpressVPN still not working with BT Sport?
No luck fixing this problem?
In that case, it's time to move on to providers that should serve you better. We recommend NordVPN, PIA, and CyberGhost as excellent ExpressVPN alternatives.
NordVPN offers outstanding server coverage, which makes it perfect for streaming. It has 5500+ servers in 59 countries, including a fine selection of cities in the UK.
Furthermore, it supports split tunneling, double VPN, kill switch functionality, and even obfuscated servers. They will hide that you're using a VPN, and BT Sport will be none the wiser.
You can secure up to six devices at the same time, too.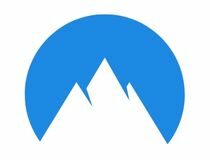 NordVPN
Watch all your favorite sports programs with this top-notch VPN provider.
PIA is a transparent open-source software that prioritizes your security and privacy.
It has a strict no-logs policy and relies on military-grade encryption to keep your activity under wraps.
On top of that, it has highly-optimized servers in 84 countries, including the UK.
It also supports up to ten simultaneous connections.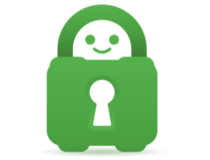 Private Internet Access
Bypass all geo-restrictions and server blocks with the wide range of features PIA offers.
CyberGhost has a whopping 9500+ servers in 91 countries, including 754 locations in the UK.
It uses 256-bit AES encryption and multiple protocols, including OpenVPN, IKEv2, WireGuard, and L2TP/IPSec.
It also offers special in-house NoSpy servers that will work even in the most restrictive environments.
Finally, you can connect up to seven devices with one subscription.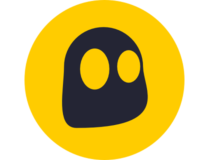 CyberGhost
This premium VPN service has everything you need for a seamless streaming experience.
Wrap up
ExpressVPN not working with BT Sport can be incredibly frustrating. Even though it's one of the top providers, you can still have streaming issues!
However, with a bit of troubleshooting, you should be able to continue watching.
Most often, a compromised server is at fault, or you're experiencing DNS, IPv6, or WebRTC vulnerabilities.
They are all easily manageable, so you'll be back to watching your game in no time!