RAGE MP is a modified version of GTA V exclusively for multiplayer experience. Users love it until the error message Can't connect to server. Trying again appears.
This error may occur in the middle of the game or right after multiplayer gets started. Then, the game tries to reconnect to the server. In most cases, it fails to reconnect.
As the game keeps trying to connect repeatedly, the error message may repeat multiple times without success. At last, the gamer may reach an extreme level of frustration.
Don't worry if you can't reach the server RAGE MP. This article will provide you with the troubleshooting guide for RAGE MP: can't connect to the server try again error. You will also be able to know some other essential information here.
And if you need help with other gaming-related issues, check out the following guides:
What causes the can't connect to server error in RAGE Multiplayer?
This problem can be a result of many internal issues. If the server files or the game files get corrupted, you may get the error.
Not only this, you will find many other known issues that cause RAGE MP: can't connect to a server error.
According to our findings, the followings are the most significant reasons behind this problem.
Corrupted required files for both game and server
Firewall or Antivirus interruption
Internet connection problem
Network driver problem
DNS issues
Other network-related problems
To get rid of this RAGE MP connection problem, you must overcome these reasons. Also, some specific troubleshooting methods will help.
Why can't I join RAGEMP servers?
The RAGEMP servers are hosted by the players. But with the freedom to create and host servers for thousands and thousands of players worldwide, some connection problems may arise.
This error seems to happen more frequently when you try to connect to servers that have a larger number of players. Currently, the most common RAGEMP server-related problems come from the following locations:
Russia
Poland
Ukraine
Indonesia
Germany
Russian servers are by far the most popular and it's probably no coincidence that most RAGEMP players say they cannot connect when trying a Russian server.
Some RAGE MP servers have a maximum capacity of over 10, 000 players/server. It's a great number, but it's the absolute maximum and it's certainly not supported by all player-hosted servers.
So issues can arise because too many people try to connect at the same time, or you may be located too far away from the server in question.
Luckily, there are some ways to fix these problems. Read on to know exactly what to do to fix these errors yourself and get back into the game.
How to fix RAGE MP: can't join server try again?
1. Delete everything from Client Resources
Go to the RAGE MP installation folder. The usual path is C:\RAGEMP
Find the client_resources folder and go into it.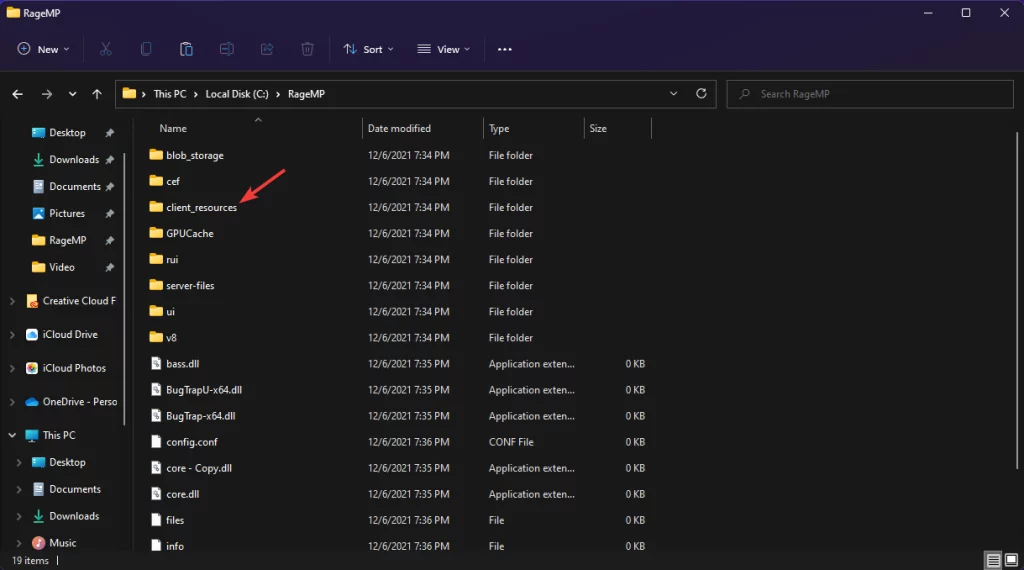 Then, Delete everything from there.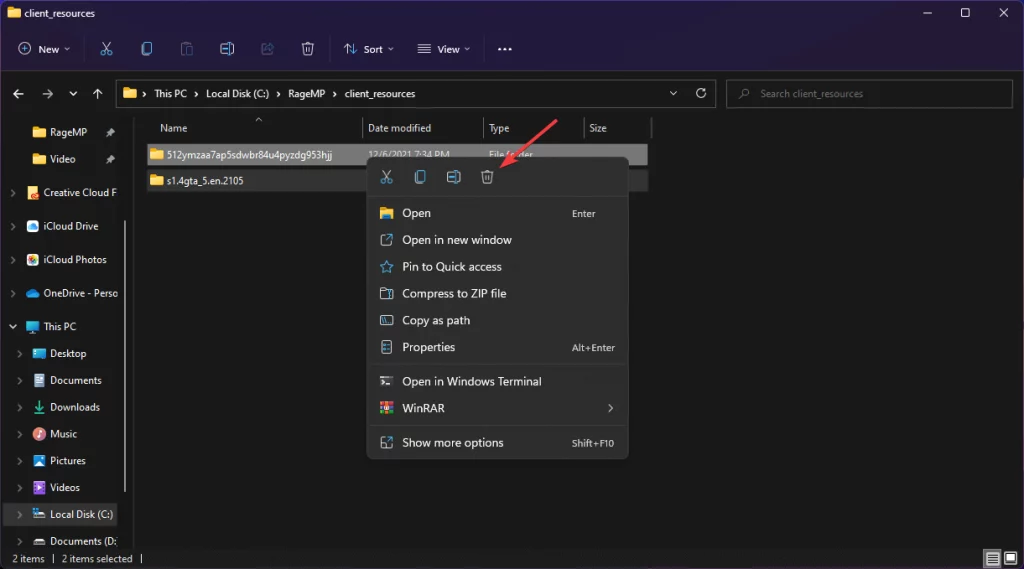 2. Allow RAGE MP in Firewall
Open the Start menu.
Type control panel, and hit Enter.
Click on System & Security.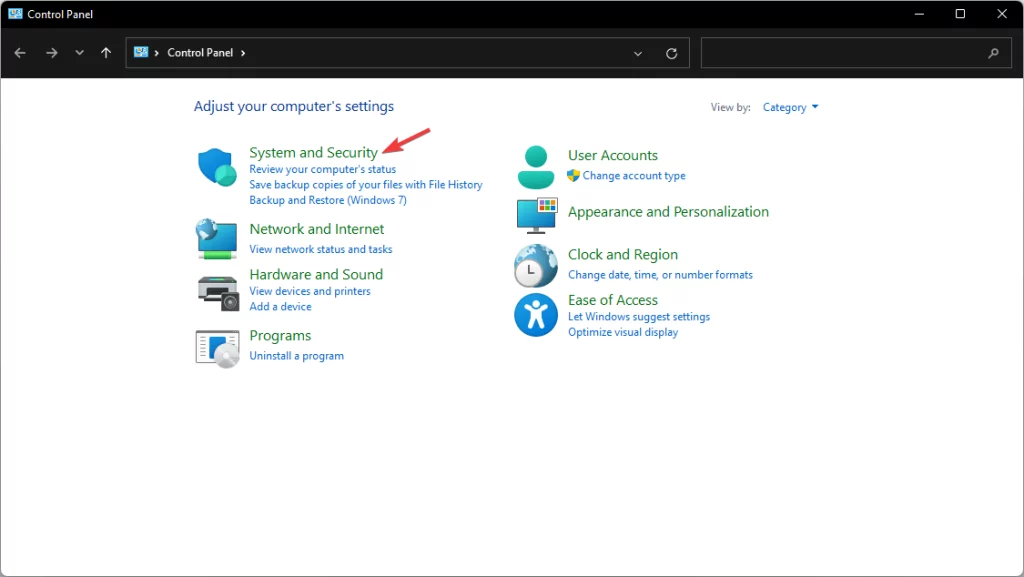 Go to Windows Defender Firewall.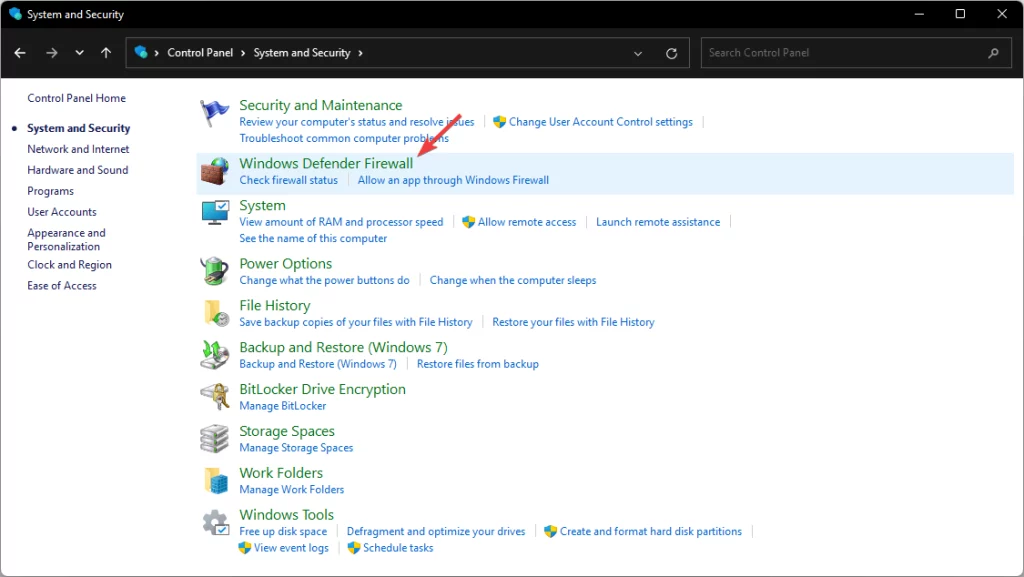 Click on Allow an app or feature through Windows Defender Firewall.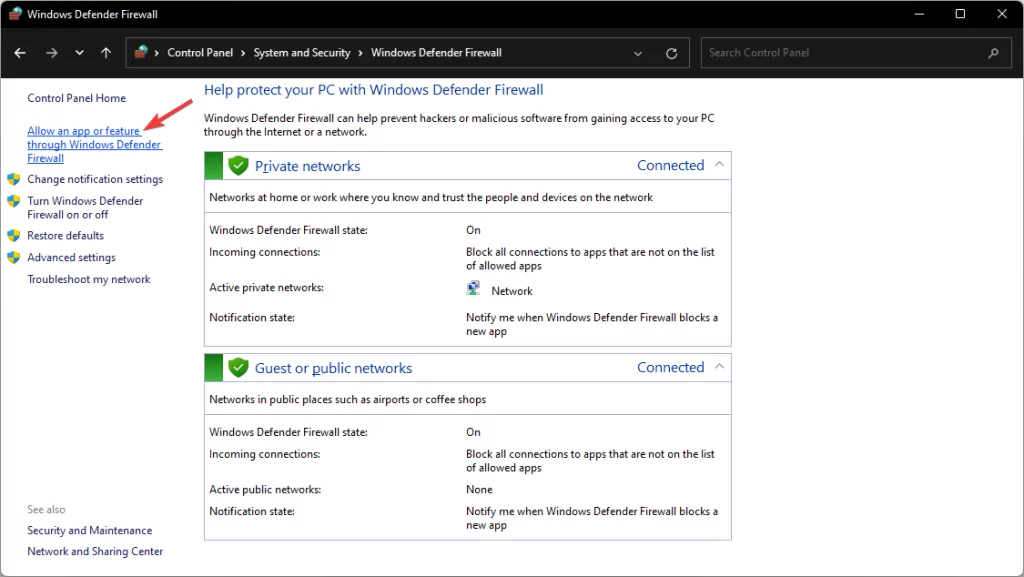 Click on Change Settings.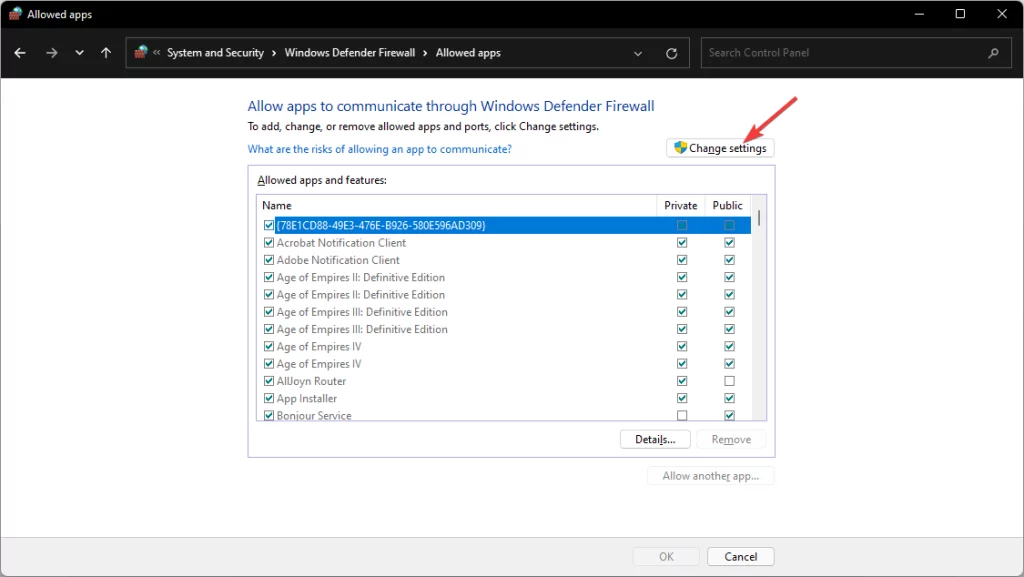 Find the Rage Multiplayer app and then check private and public next to it.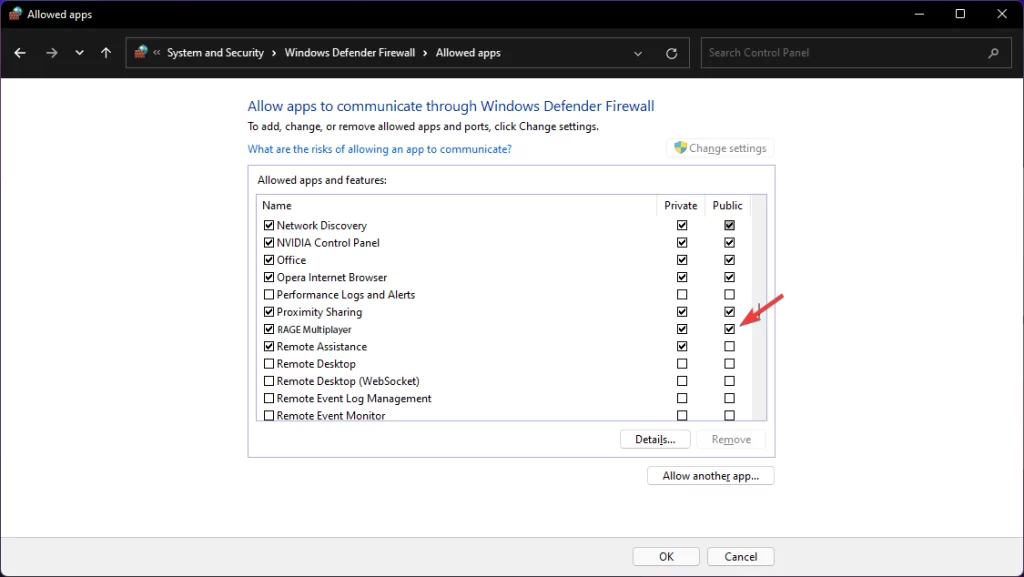 Click on OK.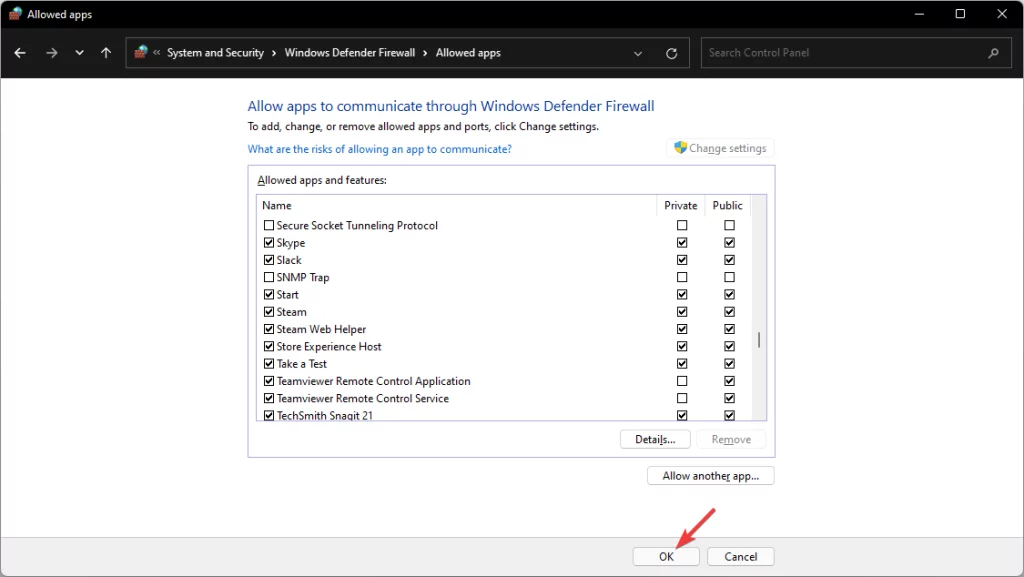 Restart Windows.
For many users, the Firewall blocks the connection for Rage MP. So, users get the error while playing. In this case, Allowing this application on Firewall fixes the error.
If you have a third-party Antivirus or Firewall like ESET Internet Security, the above option may not be applicable to you. In that case, allow the RAGE MP and related processes in the Firewall/Antivirus you are using.
3. Completely Disable Firewall/Antivirus
Open Control Panel like before.
Click on System & Security and then Windows Defender Firewall.
Choose Windows Defender Firewall on or off.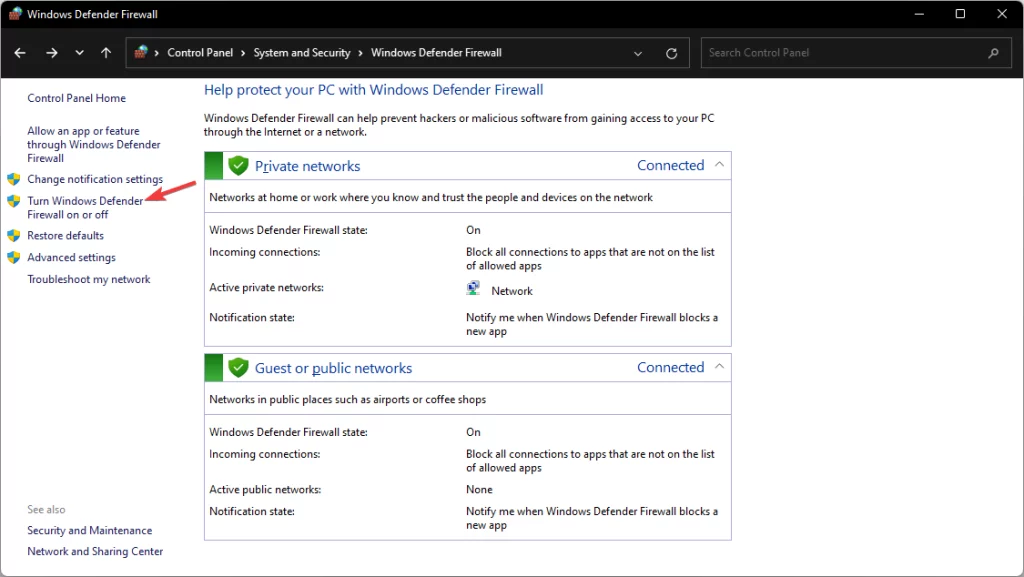 Check Turn off Windows Defender Firewall for both Private and Public networks.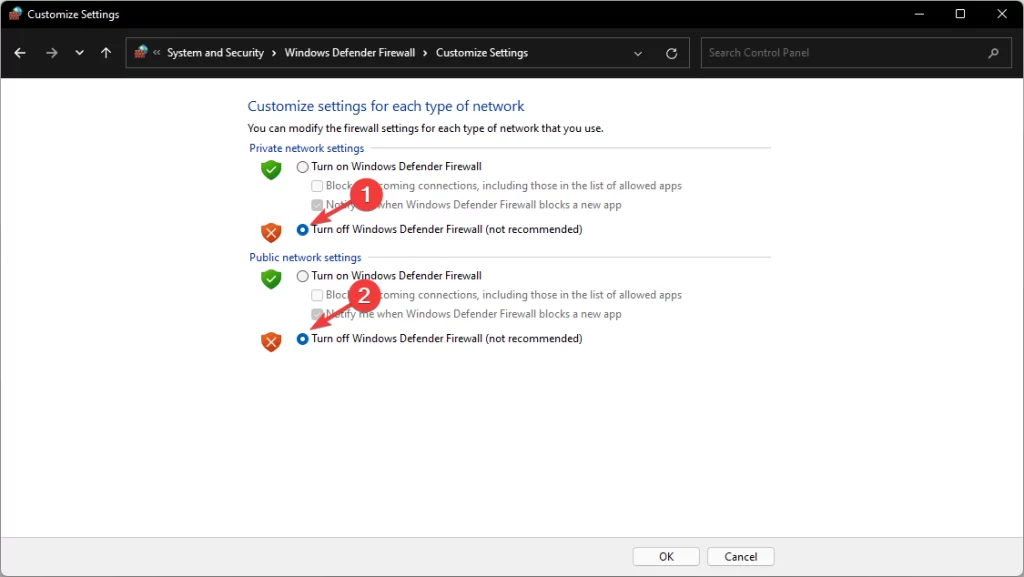 At last, Click on OK.
If you have third-party Antivirus or Firewall, disable them too. After disabling, relaunch the RAGE MP and try to play.
Please keep in mind that disabling Firewall has some risks. So, I suggest you only disable it when you play RAGE MP. After that, enable it again.
4. Use a Gaming VPN
In our experience, we often found connecting to a good VPN improves the stability of the internet experience if there is something wrong with ISP's routing.
If that poor routing is why you are getting server connectivity errors in RAGE MP, a good VPN can help. In this case, Private Internet Access (PIA) is recommended.
PIA has many features that help to get an excellent multiplayer experience in gaming. Also, It is one of the best VPNs for GTA 5 Online.
5. Reconnect the Internet
5.1 Reconnect Wi-Fi:
Click on the Wi-Fi icon on the taskbar and then click on the Wi-Fi.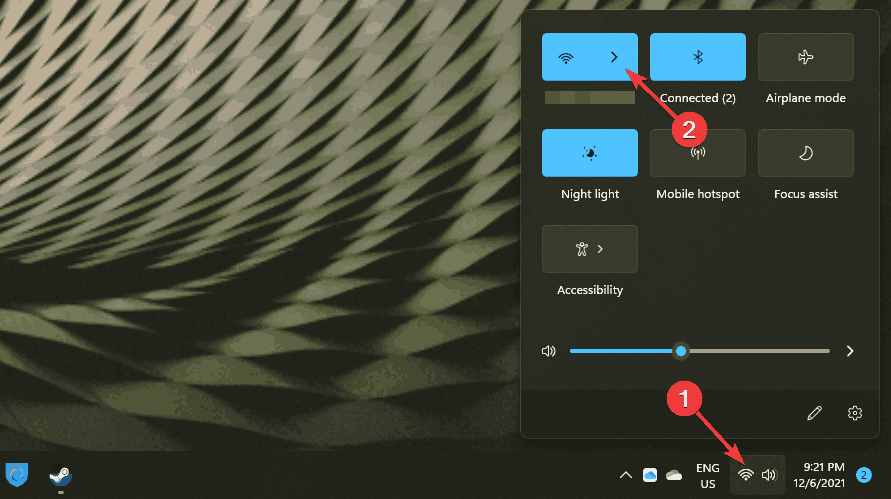 Then, click on Disconnect.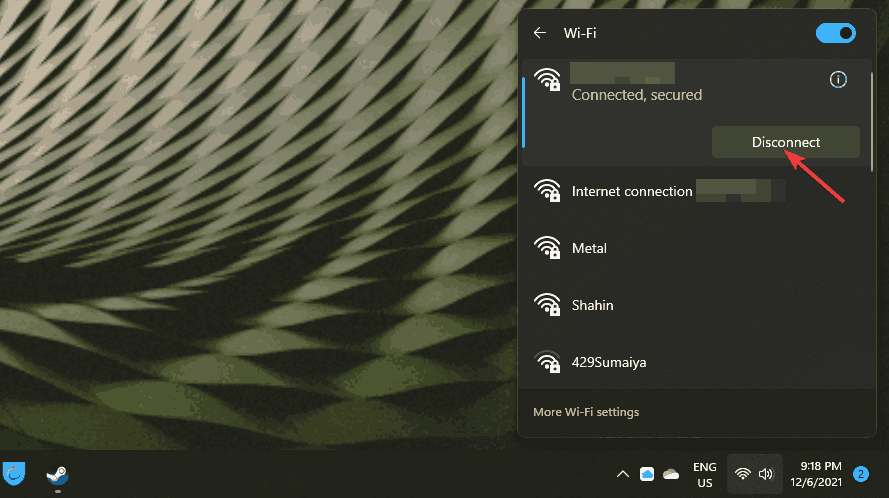 After that, click on Connect.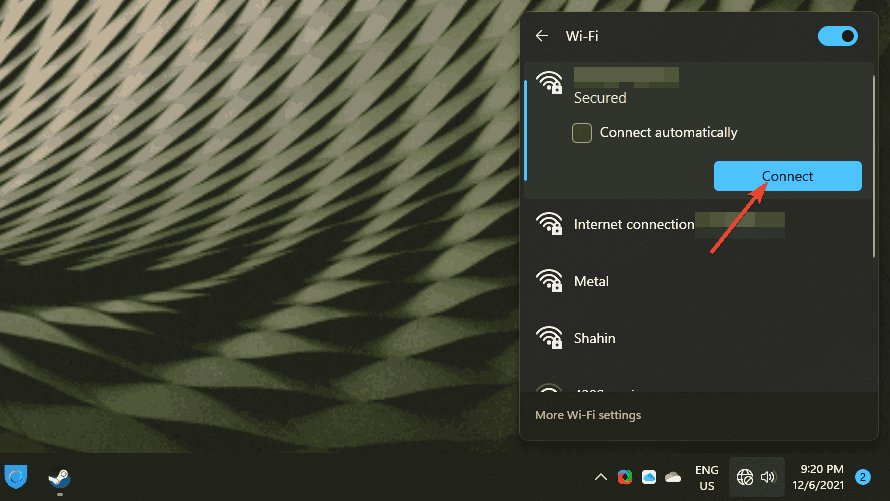 5.2 Reconnect Ethernet Connection:
You can disconnect the Ethernet cable from your PC and connect it again. It will do the job perfectly.
Reconnecting is another quick solution that worked for a few users. So, It is worth trying this method to fix this annoying error.
6. Re-enable the Network Adapter
6.1 Disable the Network Adapter
Press Win + I to open the Windows Settings.
Click on Network & Internet.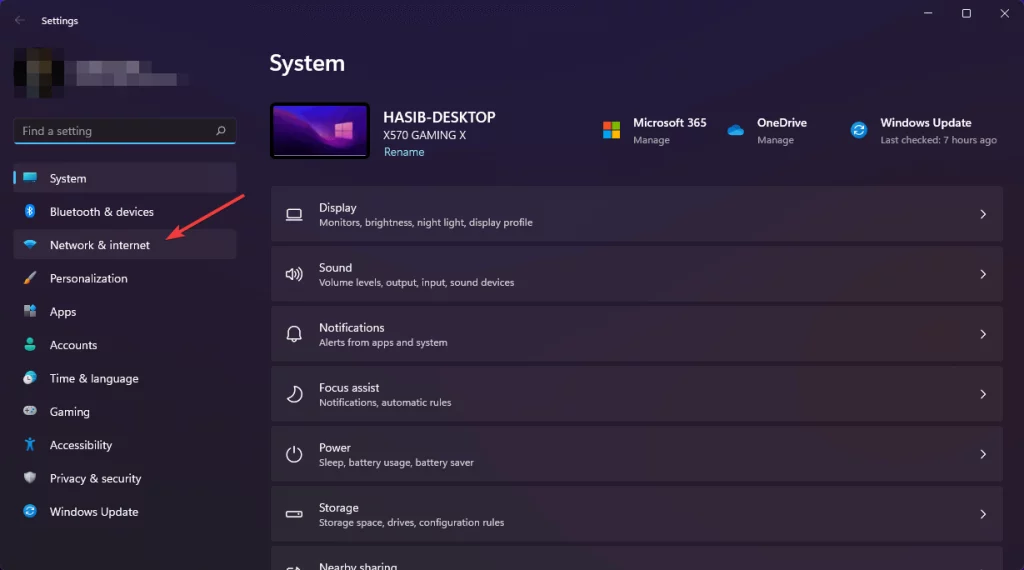 Scroll down and click on Advanced network settings.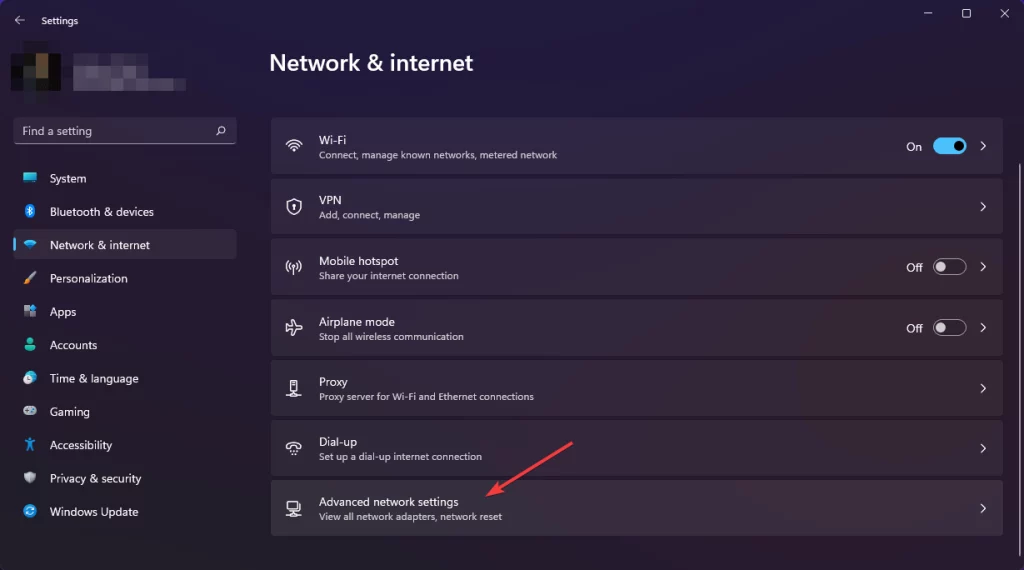 Scroll down and then click on More network adapter options to open Network Connections window.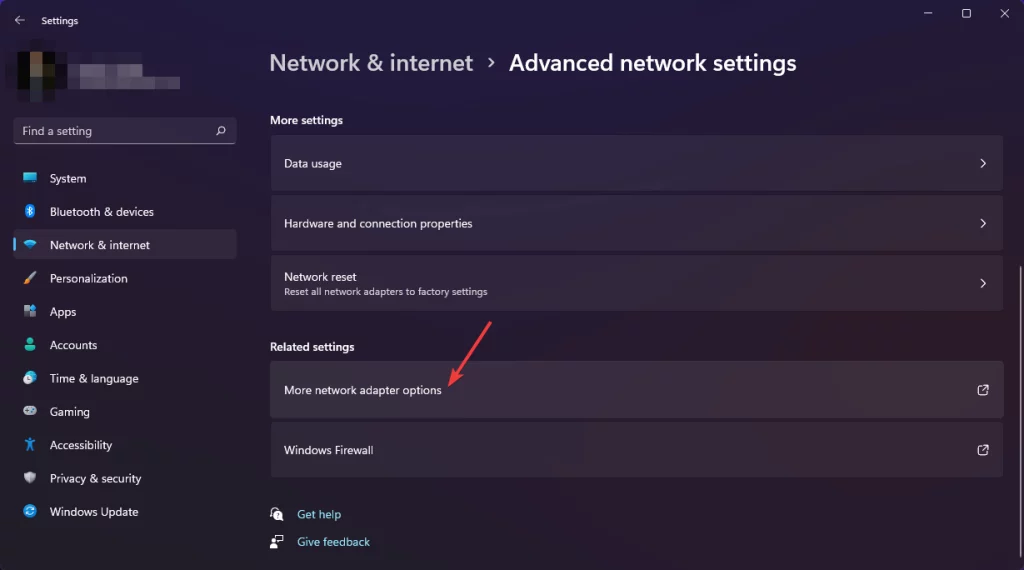 Right-click on the active network adapter and choose Disable.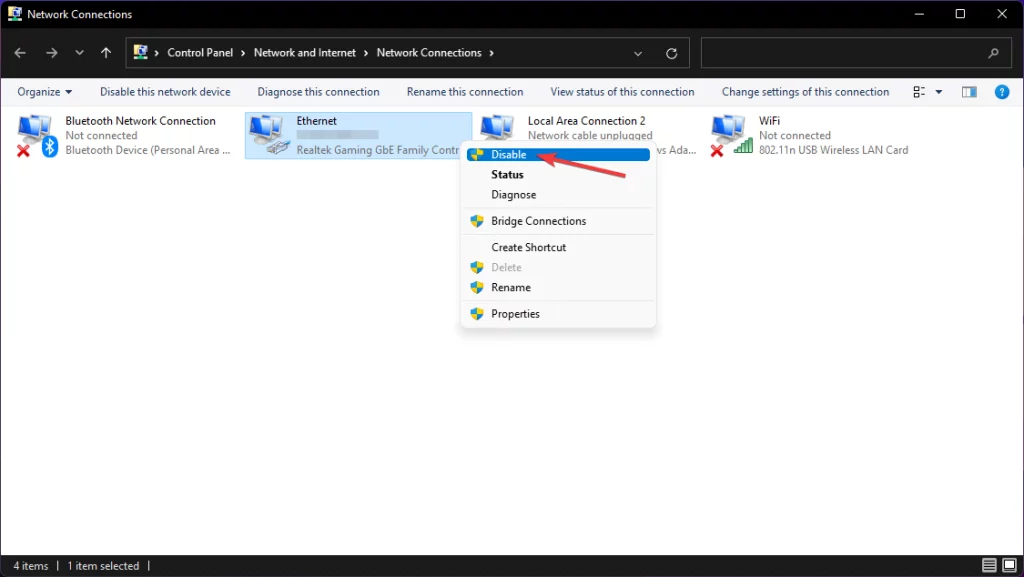 6.2 Enable the Network Adapter Again
Open the Network Connections window like before.
Right-click on the disabled network adapter and choose Enable.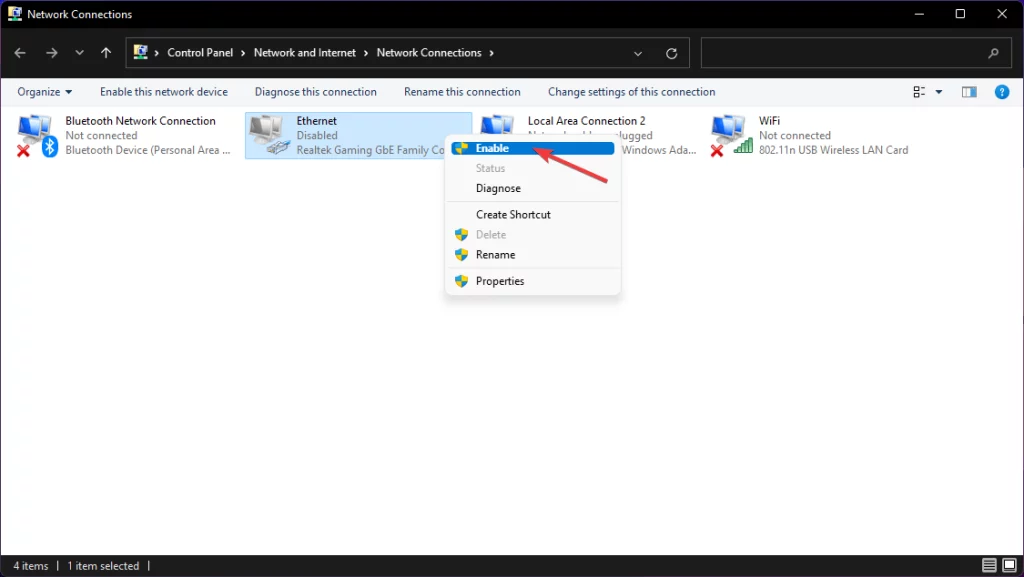 After re-enabling the adapter, launch the game and try to play the multiplayer again. It may resolve RAGE MP can't connect to the server try again error.
7. Update Network Driver
Open the start menu.
Type device manager and press enter to open Windows Device Manager.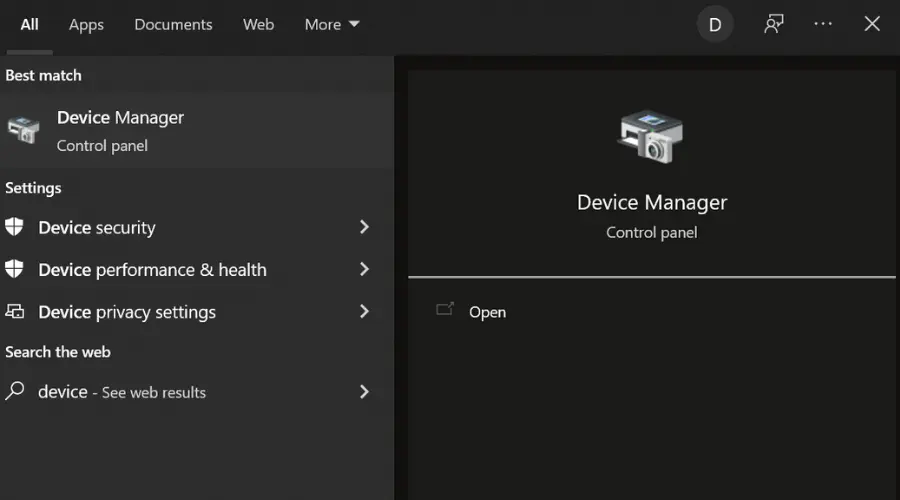 Expand Network adapters.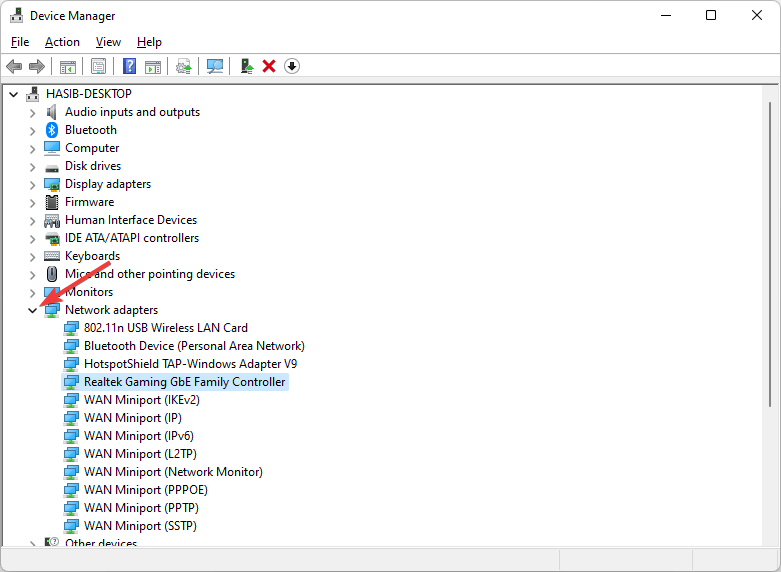 Right-click on the network driver you want to update and choose Update Driver.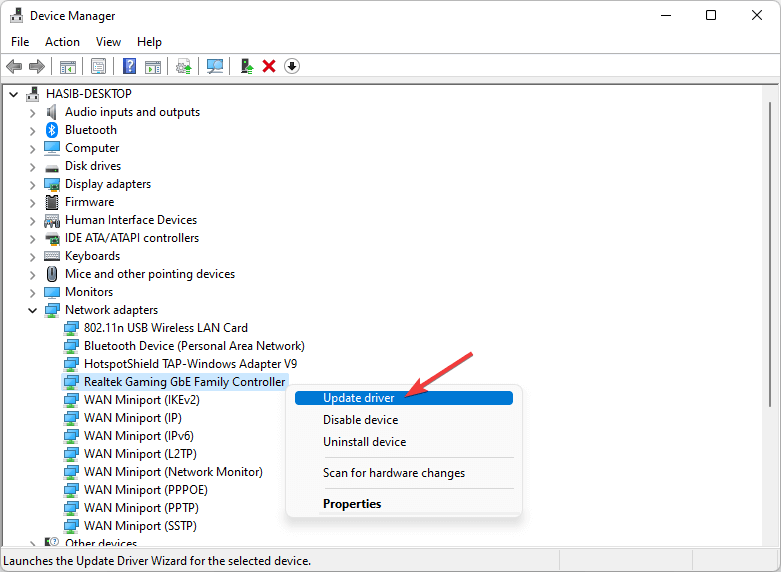 Choose Search Automatically for drivers.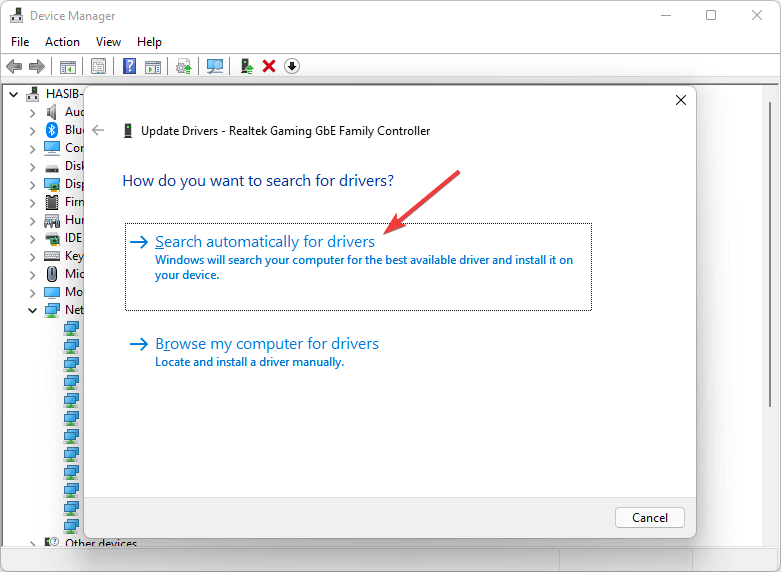 Windows will search for an updated driver and install automatically if it finds any.
8. Change DNS
8.1 Change DNS Server for Ethernet
Press Win + I on the keyboard to open Windows settings.
Click on Network & Internet.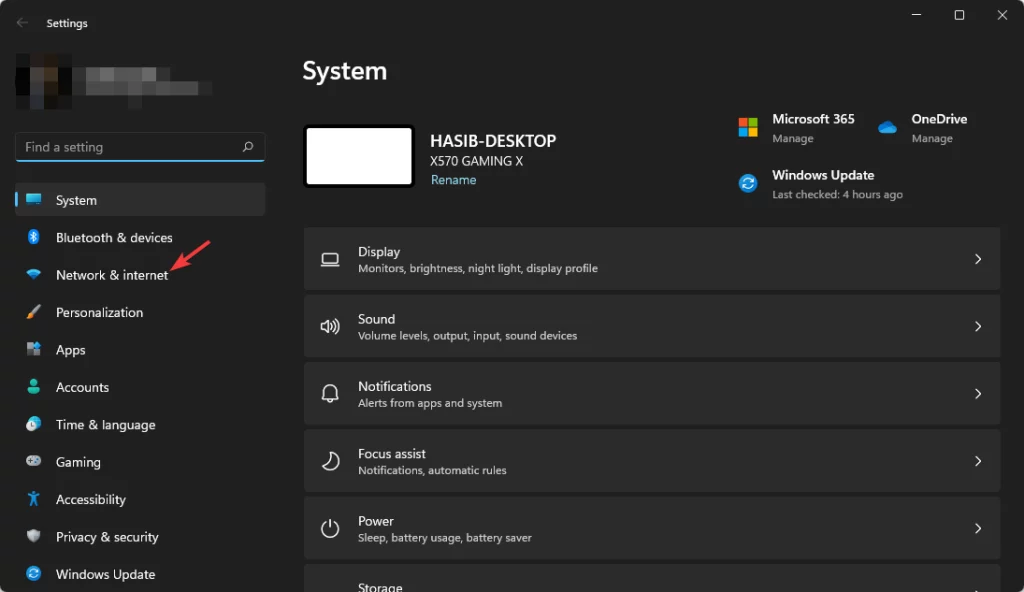 Go to Ethernet.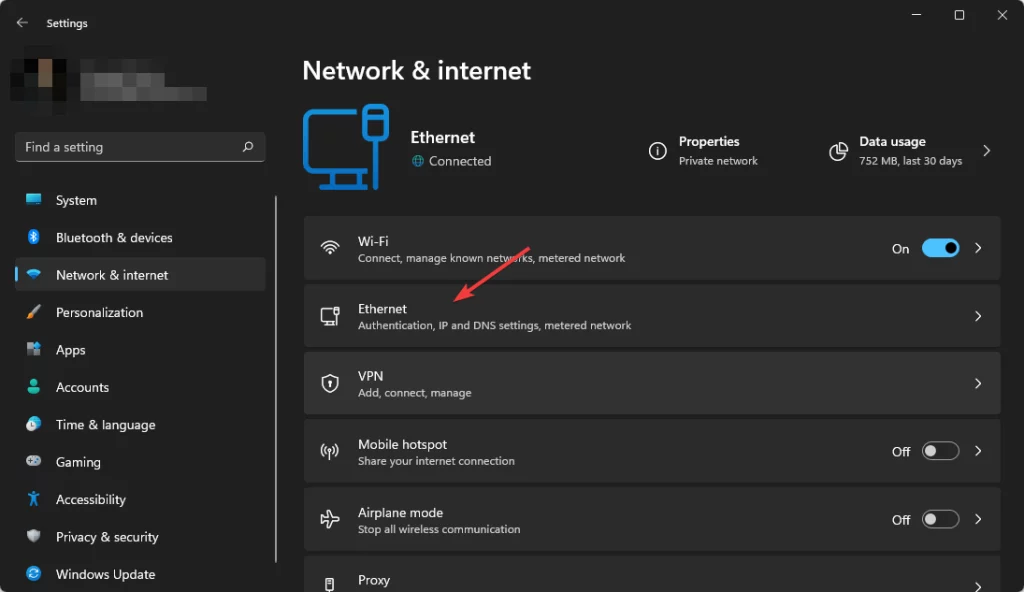 Click on the Edit button next to the DNS server assignment.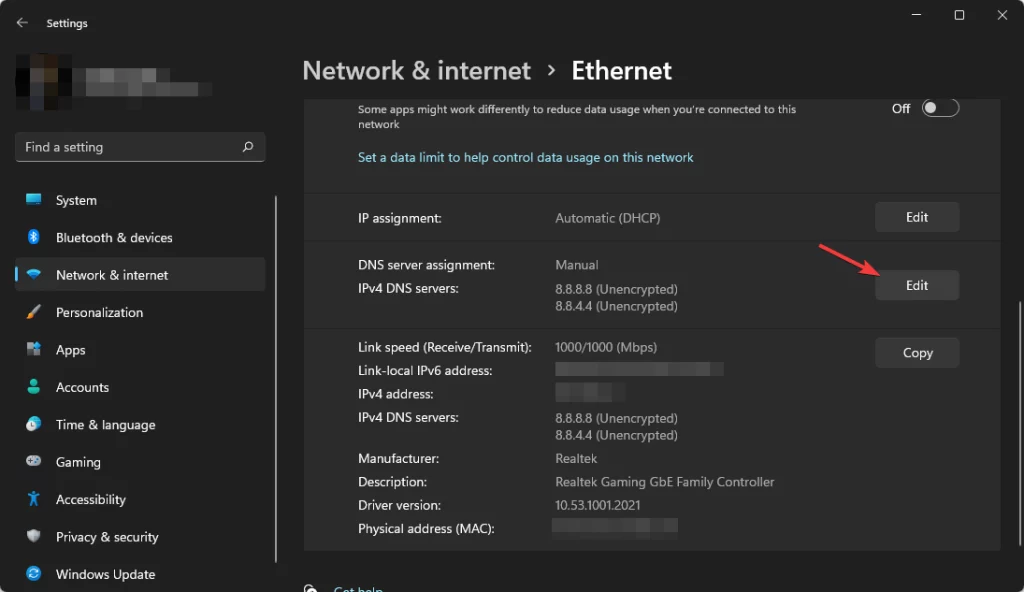 Type your preferred DNS server addresses for a better RAGE MP experience. For example, 8.8.8.8 and 8.8.4.4 (Google DNS) is best for all-purpose.
Click on Save.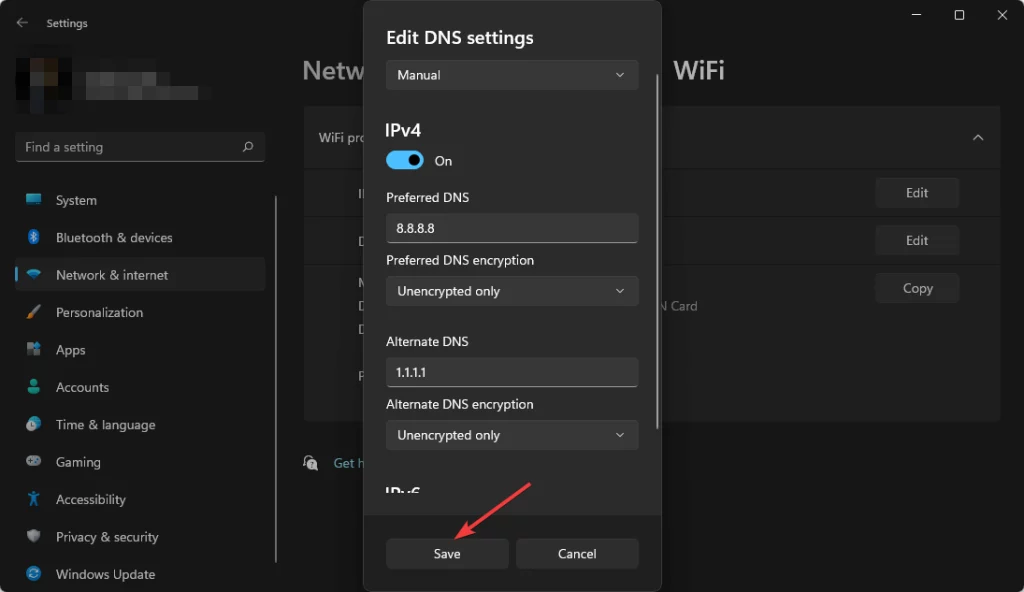 8.2 Change DNS Server for Wi-Fi
Open Windows settings like before.
Click on Network & Internet as shown before.
Choose the Wi-Fi option.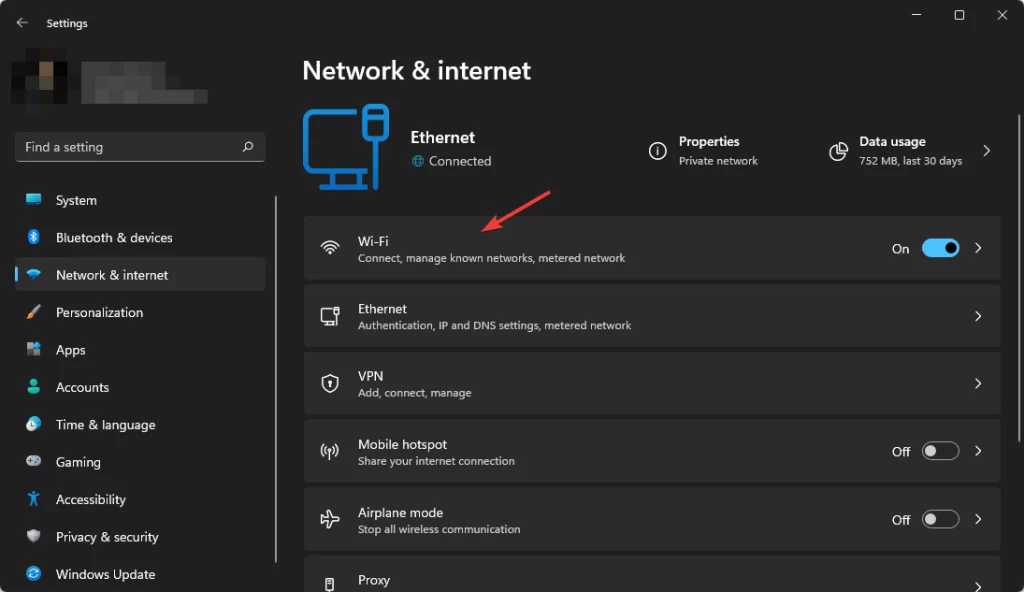 Go to Hardware Properties.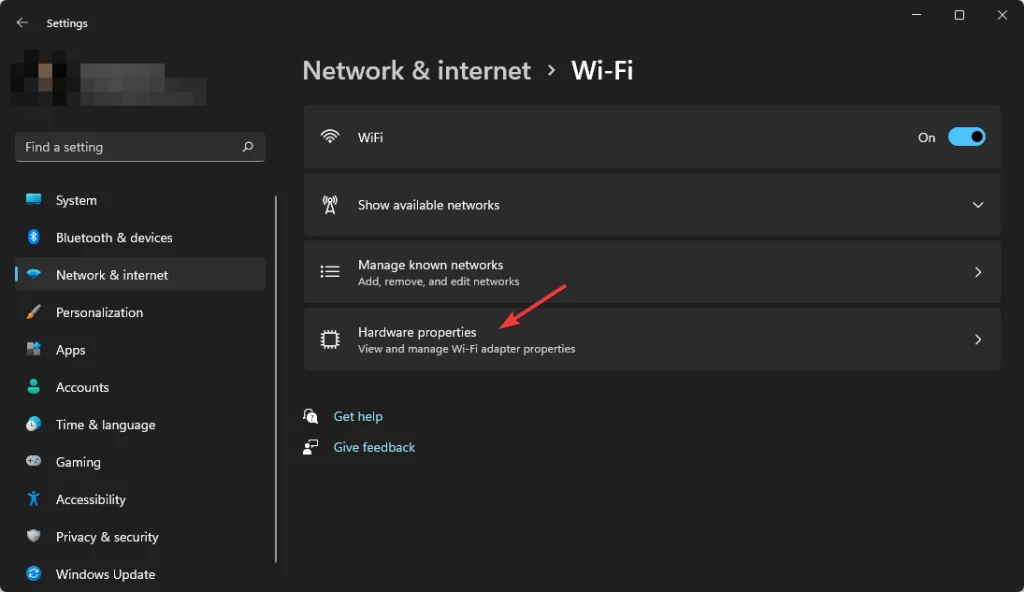 Click on Edit next to the DNS server assignment.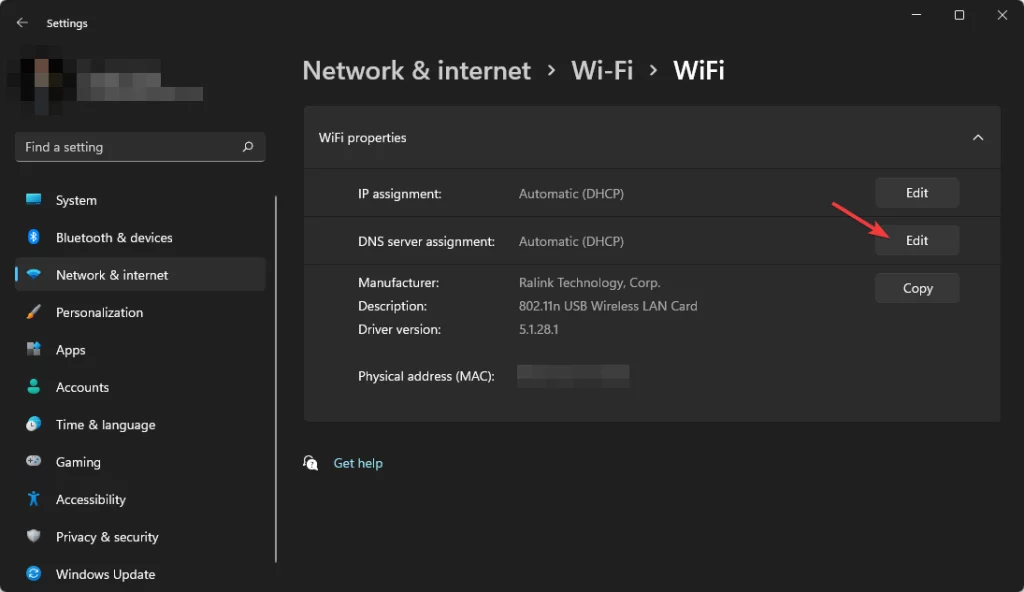 Change DNS Settings from Automatic to Mannual.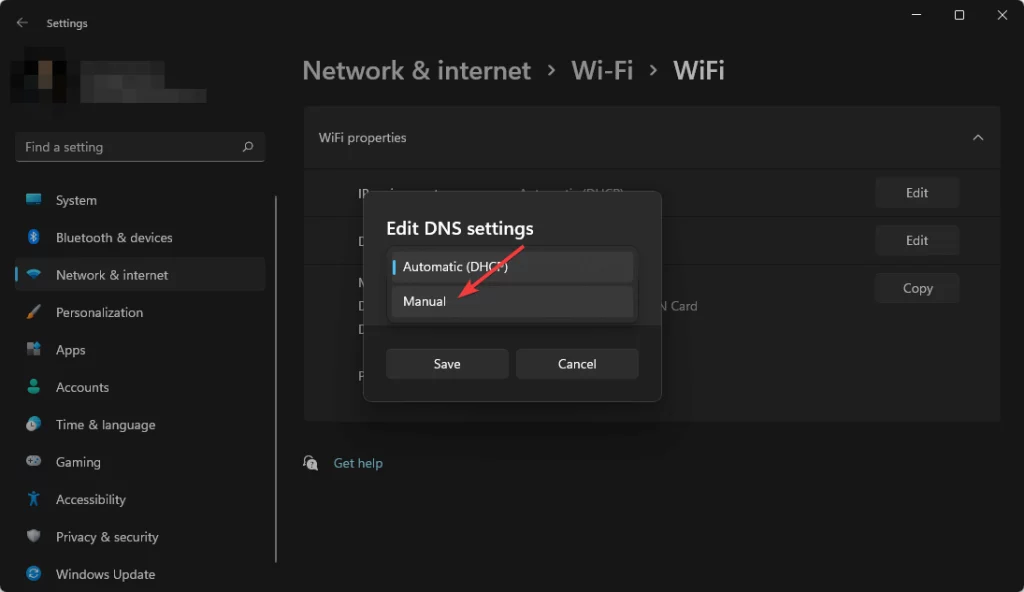 Enable IPv4 or IPv6 depending on your preference.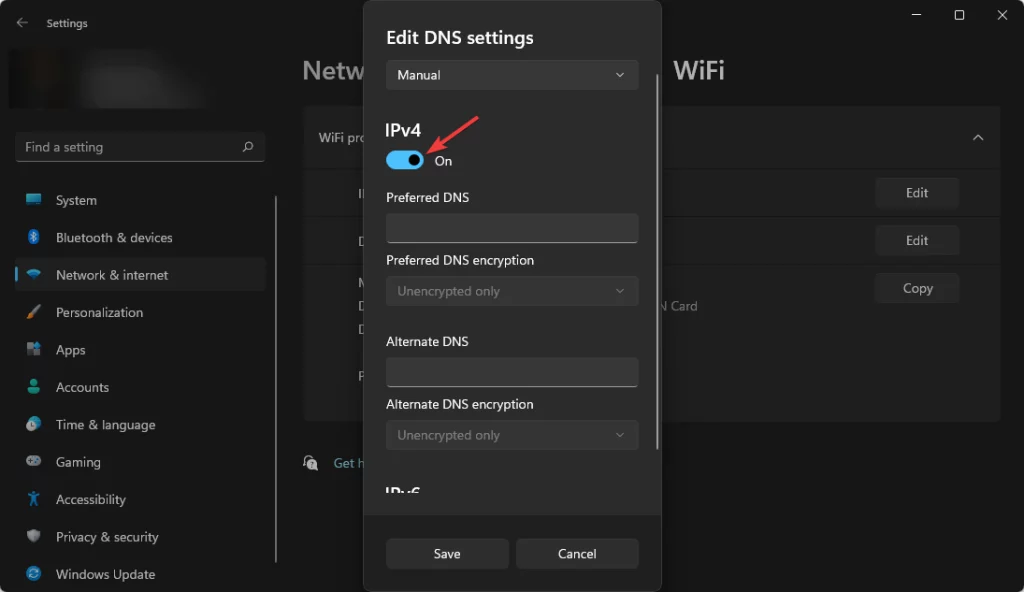 Provide your preffered DNS addresses.
Click on Save.
8.3 Flush DNS:
Open the Start Menu, type cmd, and hit enter to open the command prompt.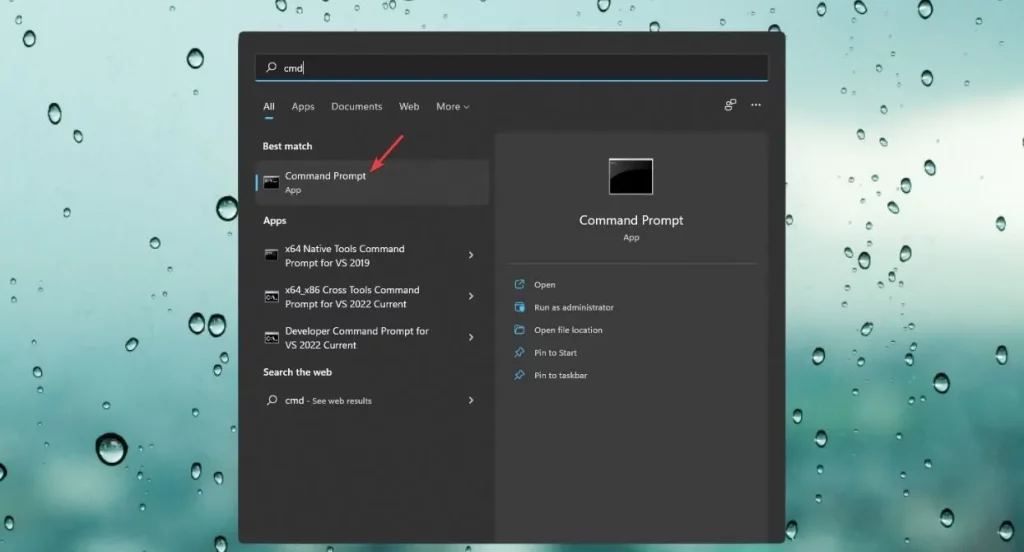 Type the following command and press enter to execute it: ipconfig /flushdns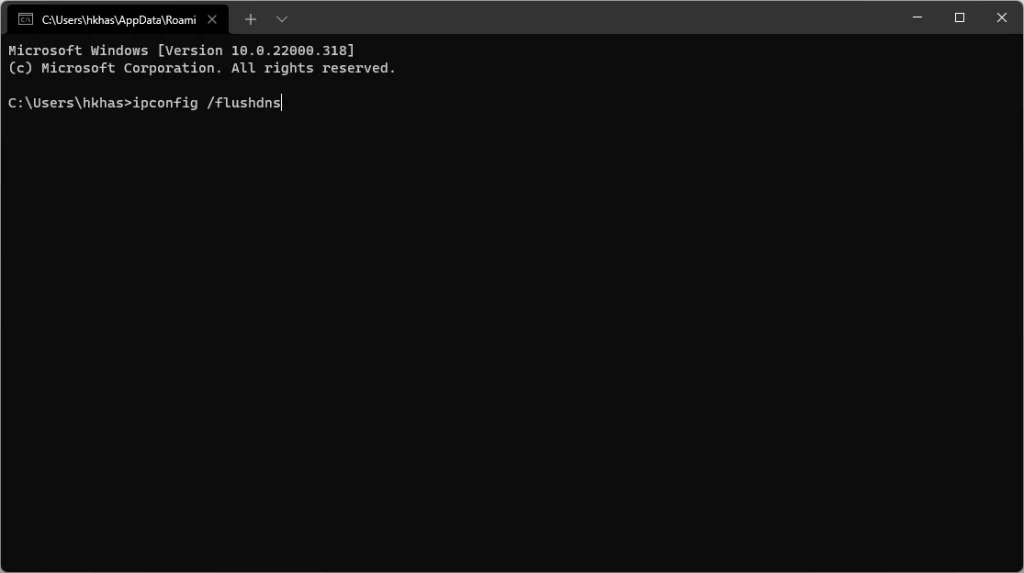 9. Reinstall RAGE MP
If you still get the error RAGE MP can't connect to the server try again, you should reinstall the RAGE MP server completely. After re-installation, the problem may not appear again.
According to many users, it is a proven way to resolve this problem, as well as other similar error messages like Can't establish secure connection in RAGE MP.
Is it safe to clean the Client Resources folder regularly?
As cleaning the Client Resources folder is one of the troubleshooting ways, you may have another question in your mind. Should you delete the Client Resources folder regularly?
The answer is yes. And, also, it is safe. After playing RAGE MP for a few days, you may notice that the Client Resources folder size has been bigger than usual.
As it may take your disk space significantly, regularly cleaning may be necessary. For this, there are also some Client Resources cleaning tools available online.
You are also welcome to share anything else in the comment box that has worked for you.