The government of Jordan has implemented various measures to regulate online content and restrict access to certain websites and apps.
WhatsApp and Tiktok are among the affected applications.
In countries where there's a situation like this, people usually turn to VPNs for Internet access. A reputable VPN will mask your IP and re-route your server to a different location, allowing you to bypass restrictions.
However, users report that WireGuard and OpenVPN protocols seem not to work as the VPN app returns an error message or is unable to unblock apps and sites.
But are there ways to get around this problem? Let's find out!
Does Jordan block VPNs?
No, Jordan does not block VPNs.
At the time of writing this, the use of VPNs is legal in Jordan as there are no official regulations against its use.
For this reason, both citizens and ex-pats in the country use them to access restricted content or protect their online privacy and transactions freely.
However, there were instances in the past in this country when VPNs experienced a national block.
For example, Freedom House, a non-profit organization in Washington DC, reported some instances in 2021, where VPN service was inaccessible and some VPN providers were blocked.
Then, later, in Jordan, users complain of issues with the WireGuard and OpenVPN protocols of certain VPNs. Since there's no confirmation that the government has anything to do, it may likely be a technical issue.

Thankfully, there are ways you can troubleshoot your VPN if it is not working in Jordan.
Do you want to know how? Keep reading!
How to fix your VPN when it's not working in Jordan?
If you're in Jordan, there are chances you'll encounter situations where your VPN refuses to work. The good news is that you can fix it by trying some of the methods below.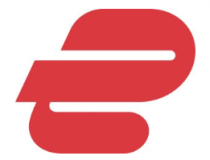 ExpressVPN
Browse the web freely, without being tracked with this reliable VPN for Jordan!
Summary
A lot of popular platforms and websites are blocked in Jordan. Fortunately, using a VPN in this region is legal, so you can use one to bypass the restrictions.
However, not all VPNs are stealthy enough to bypass the heavy internet censorship imposed by the Jordanian government.
If you're experiencing an issue like VPN not working in Jordan, using a premium provider like ExpressVPN can help you fix it and give you smooth internet access to all your favorite content.
---