As a JIO user, you may already be used to receiving error messages like This site can't be reached when trying to access certain websites, even when using a VPN.
JIO began banning websites and restricting VPNs in 2019 to comply with the Indian Internet censorship regulations. Consequently, social media platforms like TikTok, games like PUGB, and tons of websites are blocked.
VPN download pages and VPN services themselves are also being affected and may no longer work with JIO. The ISP restricted official sites for VPNbook.com, hide.me, and megaproxy.com, just to name a few.
To bypass their block, you have to make sure JIO doesn't detect your VPN in the first place and we found some solutions to help you achieve that.
Why is VPN not working with JIO?
JIO blocked the VPN ports or protocol you're using
Your device's TAP drivers are corrupted
JIO's DPI (Deep Packet Inspection) detected you use a VPN
Don't fret if your VPN fails to work while you are using JIO as we have provided easy-to-do options to allow you to browse without interruption.
What to do if your VPN is not working with JIO
1. Change protocol to OpenVPN
At the moment, the OpenVPN tunneling protocol still works for most Reliance JIO users. So if your VPN is not working check your protocol and switch to OpenVPN.
Time needed: 5 minutes.
Launch your VPN and login if necessary.

Go to your VPN's settings menu. Most VPNs list it as Settings or Preferences, or just as a gear icon as shown below.

Find your Protocol settings.


In NordVPN's UI they're listed under Connections. Other VPN apps such as Private Internet Access or Surfshark have it under a separate menu named Protocols.


Click on VPN protocol and pick OpenVPN(TCP or UDP).

Go back and try to access as restricted website and see if it's working.
We used Shein in the example because it is one of the websites restricted by the Indian government and consequently banned for JIO users.

All banned websites display a similar message. But as you can see in the guide above, after selecting the proper protocol, we were able to open the website just fine.
JIO blocked protocols to avoid
JIO users report that the service has blocked the GRE ports VPN service providers use. These ports are 500, 1701, and 4500 needed L2TP, and 1723 which is used by the PPTP protocols.
In certain cases, VPNs that use the IKE2v protocol do not work with JIO. We advise you to avoid connecting using these protocols.
Other reliable VPNs that have the OpenVPN protocol include ExpressVPN, Surfshark, Cyberghost, PrivateVPN, and IPVanish.
2. Use obfuscated servers
Sometimes a normal VPN server may not work, so you will have to explore other options. Obfuscated servers have extra layers of encryption so the fact that you are using a VPN cannot be detected.
We use NordVPN because it has well-secured and swift obfuscated servers. Follow the instructions below to connect to an obfuscated server:
Launch your VPN.
Go to your VPN's in-app settings.
Click on Connection > VPN protocol > OpenVPN(TCP or UDP). Obfuscated servers only work with these protocols.

Click on the downward arrow at the bottom right of the connecting box. A menu will appear.
Click on Specialty servers.
Select Obfuscated servers. A dialog box will come up beside it.
Choose any country of your choice and connect.
Try browsing again to see if it works.
Obfuscated servers come in handy if you face a highly restricted online environment or your ISP picks up on your activity easily. NordVPN, Surfshark, and IPVanish are a few of the VPNs with obfuscated servers.
3. Reinstall TAP drivers
TAP drivers allow your VPN to establish a connection to their servers. If they are corrupt or not properly installed, your VPN won't work.
Here's how to reinstall them on PC:
Search for Device Manager on your Taskbar search box.
Expand the Network adapters.
Right-click on TAP-Windows Adapter V9.
Select Uninstall device. Click on Uninstall to confirm.
Press down Windows + R together.
On the box that will appear, type appwiz.cpl.
Right-click on your VPN provider. Click on Uninstall.
Restart your PC.
If you use a third-party VPN, Windows will detect the tap driver associated with it and automatically download it after you restart.
The process is slightly different if you have a native VPN or used the OpenVPN adapter.
4. Change your VPN provider
The last resort you should consider is switching to a better VPN. JIO's detection mechanisms are highly advanced, that's why using a highly rated VPN is essential, and a great option that works great is NordVPN.
Here's how to use it:
Download and install the VPN on your device.
Launch the app. Log in with your credentials.
Choose a server. Browse!
We recommend NordVPN because it is super-fast and works well in unblocking websites blocked by the JIO network courtesy of its obfuscated servers.
NordVPN also has over 5000 servers in 59 countries.
It comes with military-grade encryption, a no-log policy, double VPN, obfuscated servers, and a 30-day money-back guarantee. NordVPN also supports advanced protocols like OpenVPN that work well with JIO.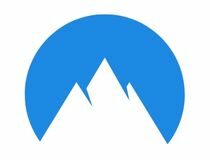 NordVPN
Protect your privacy and defeat JIO's restrictions with this reliable VPN!
Does JIO TV work with a VPN?
Yes. JIO TV works well with a VPN with great geo-unblocking abilities. All you need to do is subscribe to a VPN, log in with your credentials, and connect to an Indian server.
On JIO TV, you can stream popular TV series like The Witcher, Freaks and Geeks, Cheer, Locke and Key, and lots more.
The TV has interesting features like language selection and you can record to watch later.
Following the above-mentioned suggestions, you'll be able to make JIO work with your VPN and browse the web freely without being monitored.