These days, it's common practice to simply use a VPN to bypass Internet censorship or geo-blocks and gain access to any form of content online.
However, there are rules and regulations regarding copyright and internal government regulations.
Before you go ahead to watch foreign shows using a VPN, you need to read this article to be sure that you're not breaking any laws.
Are VPNs legal to use for watching foreign TV?
Yes, using a VPN to watch geo-restricted shows is legal, as long as VPN usage is legal in your country.
In the US, for example, there aren't any laws prohibiting VPN usage to bypass TV or streaming geo-restrictions. However, keep in mind that if something is illegal without a VPN it's still illegal even if you use a virtual private network service.
Using a VPN is legal, but you may break the terms of use
However, the reason why most platforms have regional restrictions is that they don't have global distribution rights for their copyrighted content.
Therefore, as much as you're not breaking any laws by watching geo-restricted shows with a VPN, you are breaking the streaming platform's terms of use.
This may result in bans and further restrictions if you are caught.
VPNs are illegal or restricted in some countries
On the other hand, there are several countries that ban their citizens from using VPNs. These countries include North Korea, Iraq, Oman, Belarus, and Turkmenistan.
Other countries heavily regulate the types of VPNs their citizens can use. For example, China, Russia, Turkey, the UAE, Venezuela, and Uganda all have specific services they allow their people to use.
Using any other service other than the ones specified by the government is illegal.
So yes, using a VPN not just to watch foreign TV, but for any purpose, puts you at risk of serious repercussions such as fines, and even jail time.
Review the local laws and regulations of your country to be sure they allow the use of VPNs to avoid breaking the law.
How to use a VPN to watch foreign TV?
A VPN service allows you to change your IP address and mask it with an IP address from any location you're connected to.
This automatically changes your location, thereby evading all geo-blocks and granting you access to restricted content.
For example, connecting to a server in the US automatically grants you access to American Netflix shows and other platforms region-locked to the US.
Here are the steps to follow to watch foreign TV from any part of the world:
Get a suitable VPN for the foreign TV of your choice.

You can find more information about how to pick the best option below.

Launch it and connect to a server in your preferred country. We picked the United States because we want to watch NBC.

Visit your preferred channel's website. For this example, we will visit NBC's website.

Enjoy watching your shows without any restrictions.
Using the same method, you will be able to bypass geo-blocks on other platforms, not only on NBC. A good VPN can also help get rid of error messages on Netflix, allow you to watch Sky from abroad, and many more.
How to pick a good VPN for streaming foreign TV
Now that we established that using a VPN to watch foreign TV is legal, let's take a look at which clients are the best. All of them market themselves as being great, but there are a few things to consider.
First of all, the service has to be proven and reviewed by people to offer the best services you can find around.
In addition, it should have a wide range of fast and secure servers for easier connection, top-notch encryption, and modern connection protocols with unblocking abilities.
Below are the most important features to look for when you pick a VPN to stream foreign TV.
Servers
You should use a VPN that has servers in the countries you're interested in.
For example, if you want to watch Netflix Japan, you should consider a VPN that has good server coverage in Japan.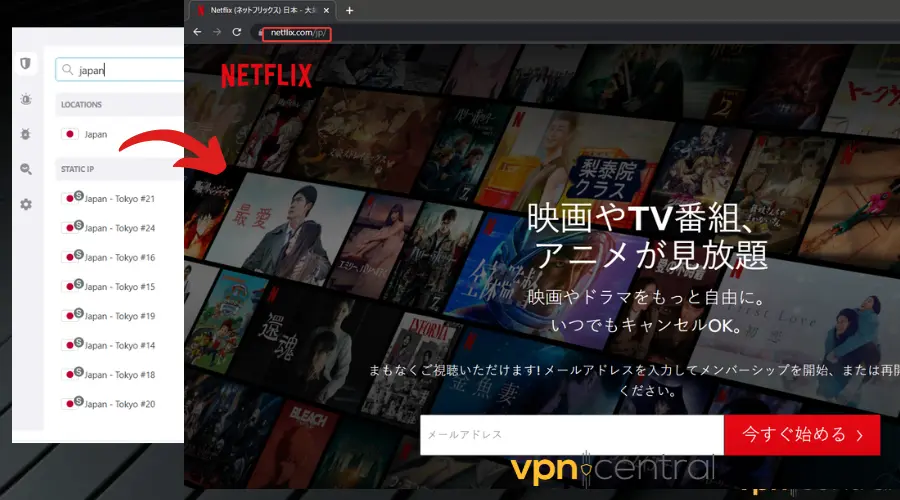 We advise getting a VPN that has multiple servers all around the world. You'll get the best chance of unlocking multiple steaming websites, so you'll get more bang for your buck.
With s a strong server base, you can unlock anything from Italian TV channels to US-based networks like ABC.
On top of that, the more servers, the better. This will avoid server overload, and consequently prevent slow connection speeds that can cause buffering.
Additionally, some VPNs include specialty servers that are configured to support streaming.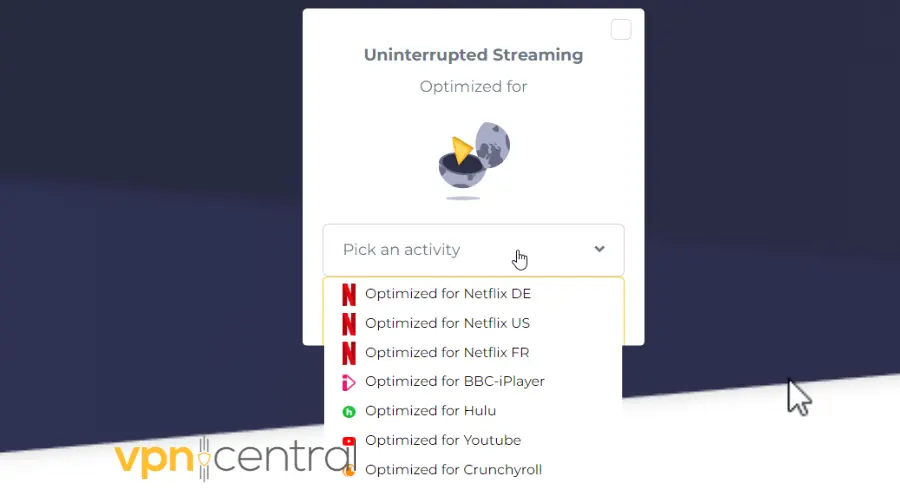 They have a unique set of rules to help prevent VPN detection while offering good enough speed.
Encryption and privacy features
Since VPNs are restricted in some countries and most streaming and TV platforms use anti-VPN detection, you'll have to make sure your connection is untraceable.
This is why encryption plays a huge role here.
VPNs hide your IP and assign you a different location. On top of that, VPN encryption will scramble all data you send making it unreadable so none of your requests can be read.
Right now, most reputable VPNs use military-grade AES-256-bit encryption. It's one of the safest ones out there. Your data cannot be read even if your VPN gets hacked.
Additionally, consider using a VPN that has leak prevention features such as a killswitch and private DNS.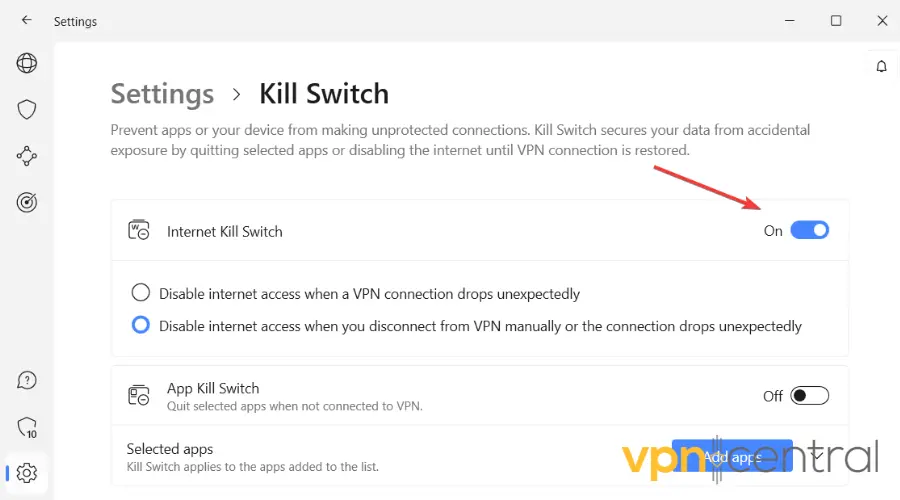 The killswitch prevents your device from sending data unless you are connected to VPN. So even if you lose connection for a brief moment, you are safe.
This stops even the most advanced VPN detection technologies from getting conflicting data from your device.
The private DNS servers protect your requests even further. Note that this feature is not included in all VPNs and some may require an extra fee for it.
Obfuscation is also a big plus. It uses an added layer of encryption to make it seem you're not even using a VPN.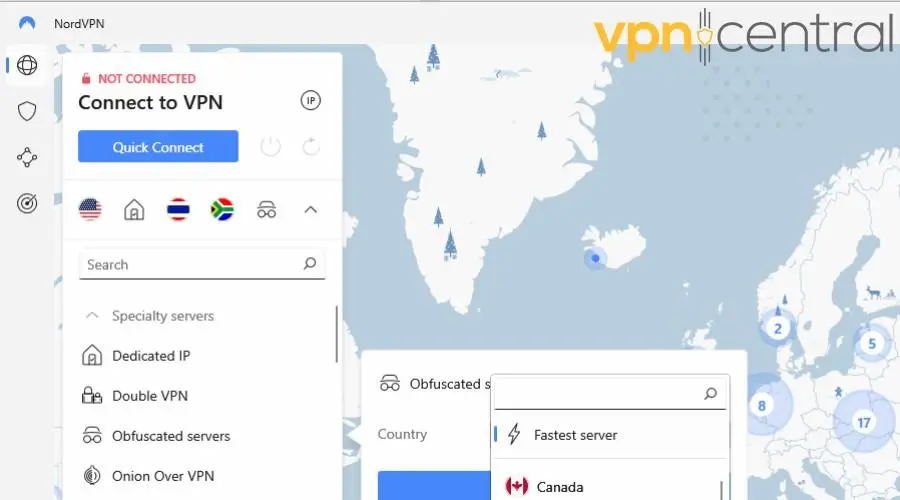 It's great to bypass any Netflix VPN errors and can also successfully make your VPN work in highly regulated places like China.
Unlimited bandwidth and good speed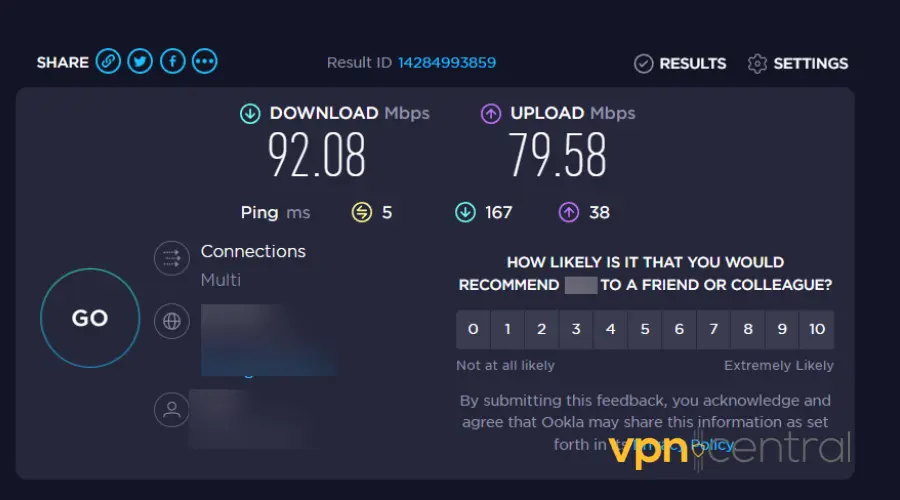 For seamless streaming, you should use a VPN with unlimited bandwidth.
This ensures you'll have as much data as necessary to watch your favorite shows and will prevent slowdowns that typically happen when you're about to reach a limit.
Speed is also very important. Consider a VPN that constantly updates its technologies and maintains its servers.
There are some VPNs that have servers reaching up to 10GBps. They're definitely worth a shot.
How to watch foreign TV without a VPN
If you're in a country where using a VPN is illegal or heavily regulated, you can also use private DNS.
Smart DNS disguises your DNS requests making it seem as if you're sending them from unrestricted regions. Some services also include proxy servers that will also hide your IP address.
Many platforms, including Google, offer free DNS servers that you can use. There are also dedicated clients that offer servers for unlocking multiple different locations.
Once you've picked your DNS address, all you have to do is configure it on your PC:
Open your PC's Control Panel and go to Network and Sharing Center.
Click on Change Adapter Settings.
Right-click on your active internet connection and select Properties.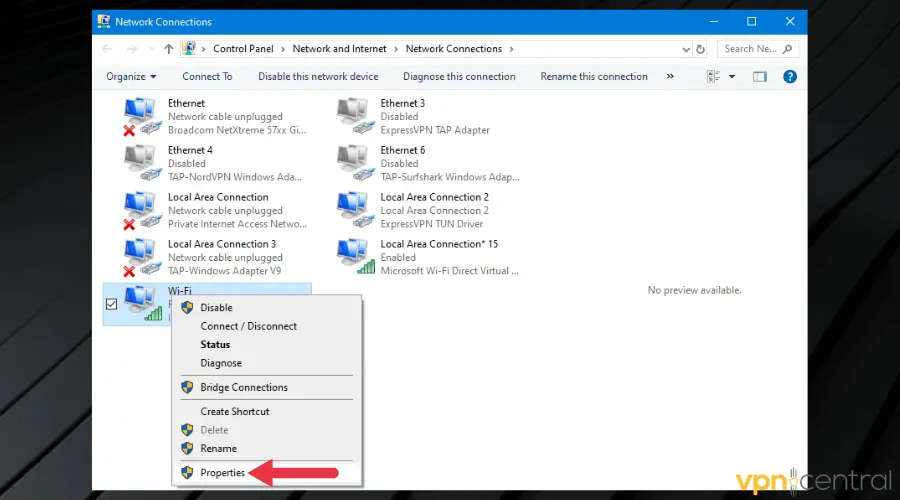 Untick the TCP/IPv6 option, then double-click the TCP/IPv4 option.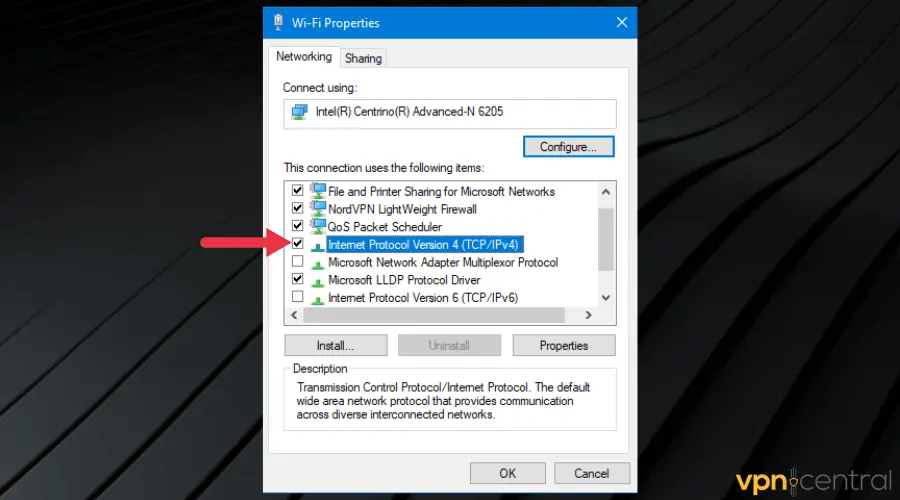 Select the Use the following DNS server addresses box and insert the addresses for your preferred location.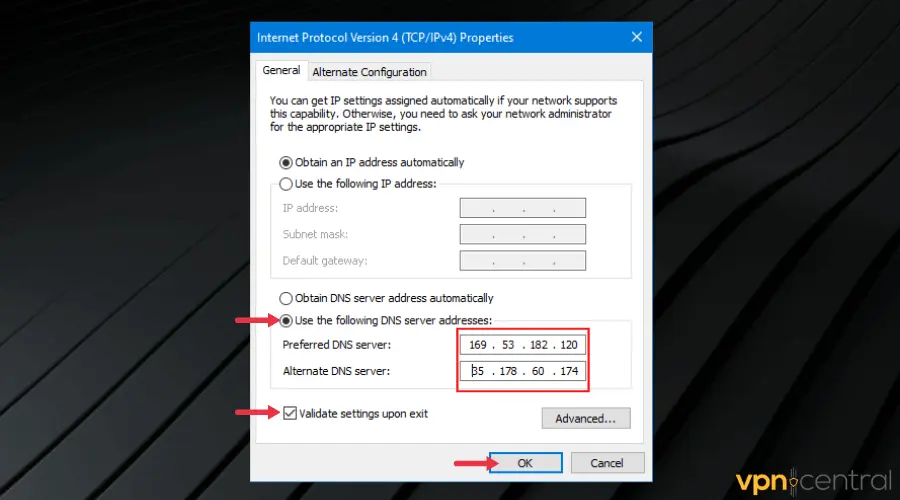 Tick the Validate settings upon the exit box and click OK to apply the changes.
Restart your computer to complete the process.
You should now be able to watch foreign TV channels.
Summary
Many people are scared and confused about how to use VPNs to watch TV channels from abroad.
This post detailed how you can have access to your favorite TV shows from any country seamlessly using a VPN.
In case you don't prefer subscribing upfront to a VPN service, check this post for services that offer free trials.
If you can't use the VPN option due to censorship or legal issues, then changing your DNS should work.
In a nutshell, VPNs are legal tools you can use to watch foreign TV, as long as there are no VPN regulations in your country.