DAZN is a UK-based over-the-top sports subscription video streaming service currently available in these countries around the world.
If you want to stream your favorite sports events and your country is not on the list, chances are that you've already tried using a VPN service in order to bypass geo-blocking.
However, you might end up in a situation where DAZN is not working with a VPN – one of the main reasons being the fact that it often blocks many VPN services.
If you attempt to access the platform from a restricted area, you will most likely get an error message such as:
We believe you are accessing DAZN using a VPN
Your DAZN account is not available in your current location
DAZN isn't available in this country
Therefore, you should try different VPNs to see which one seems to work best in your particular situation based on your current location.
In case your current VPN service is not blocked by DAZN, you can try other alternative methods like changing VPN servers, protocols, or ports, which can also be useful at times.
Does any VPN work with DAZN?
No. You need a VPN with strong encryption to access DAZN from a restricted location.
The broadcaster does have some traffic monitoring and can block your IP if they detect VPN usage.
You will need to configure your VPN client to stay undetected. Luckily, good VPN clients come with military-grade encryption, double VPN, and other features that let you bypass the geo-blocks without being blocked.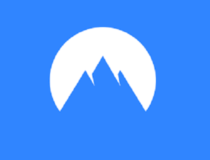 Has DAZN blocked NordVPN?
No. Despite its attempts to block VPNs, no platform, no matter how strict, can block an entire VPN service. NordVPN adds new servers and IP addresses on a regular basis, so there's no way the entire service is blocked.
That being said, DAZN has blocked some NordVPN IPs in the past. If you use NordVPN, we recommend enabling the server obfuscation feature to make sure you are not tracked.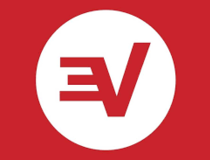 Has DAZN blocked ExpressVPN?
No, just as in the case of NordVPN, it's impossible to block an entire VPN client. DAZN does however block users that break regulations and some VPN IPs may be on their blacklist.
They can also block you if they detect you connect from ExpressVPN because they try to comply with their own regulations. However, thanks to ExpressVPN's encapsulation, secure VPN, and powerful encryption, it's unlikely that they will detect anything.
VPNs that work with DAZN (Best VPNs for DAZN)
As you will see below, we tested ExpressVPN (and it worked!) to access DAZN, there are also other reliable tools that are well known on the market and may help you access the service. Here are some of them:
These VPNs come with advanced features that will help you hide your traffic data and make even the fact that you use a VPN untraceable.
What can I do if DAZN is not working with a VPN?
1. Change your VPN service
If you're currently located outside of DAZN-supported countries, a primary option for you is definitely using a VPN service – which you probably already use.
Nonetheless, many users are unable to make DAZN work with a VPN even though they've already tried some of the methods mentioned below, but it is worth a try with a very stable VPN software like ExpressVPN.
This is primarily because DAZN simply isn't VPN-friendly, so many services out there won't help you when you try to access the service.
The only thing you can do in this situation is to try different VPNs until you find the one that will allow you to use the service without any restrictions.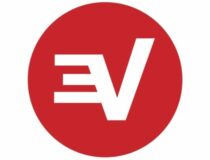 ExpressVPN
Unblock DAZN and enjoy uninterrupted sports broadcasts anywhere in the world!
2. Change VPN servers
Launch the VPN client on your device.
Go to the servers section.
Choose another server from a country where DAZN is available.
Connect to it and try accessing the service again.
If your VPN is running slowly or constantly disconnecting, this may be caused by an overcrowded server; as a result, you can switch to another server in the same country.
Also, please make sure that you've connected to a server in a country where DAZN is currently available; otherwise, you will deal with geo-blocking. Speaking about that, where to locate VPN to watch DAZN?
You can locate the VPN in the US, Canada, Italy, Germany, Spain, Austria, Japan, and Switzerland. The main condition however is to have your Dazn account created in one of these countries.
Now, if a VPN does not connect the first time, just try to switch the servers and/or the countries. Another small action that may increase the chance of connecting, is to clear your browser's cache before trying another location.
3. Change protocols
If DAZN is not working properly with your current VPN service, you might try changing protocols.
The VPN protocols are the basis of every VPN service and are responsible for data encryption and routing while the IP protocols are the ones that make your Internet connection possible
You can change your VPN and/or IP protocols if your VPN is slow and has an unstable connection when you stream DAZN content online.
This can be easily done by going to your VPN client settings as shown in the examples below with Private Internet Access.
Change VPN protocols
The majority of premium VPN services use OpenVPN as the default VPN protocol which is reliable, stable and secure and is often considered the best protocol to use.
OpenVPN uses UDP by default; however, if the connection fails with UDP, you can try using OpenVPN with TCP.
Depending on your specific VPN service, you may choose other VPN protocols like PPTP, L2TP/IPsec, SSTP, IKEv2 or the newer WireGuard as shown in the above example with Private Internet Access.
Change IP protocols
You can choose either User Datagram Protocol (UDP) or Transmission Control Protocol (TCP), UDP being faster and TCP more reliable.
The default IP protocol used depends on your specific VPN and you can switch between the two protocols in the settings menu of your VPN client.
4. Change port numbers
For a connection to be made between your computer and the VPN server, a certain networking port on your end is being used.
If your VPN is slow or fails to access geo-restricted websites and services like DAZN, you should switch port numbers.
While there are many different ports for various types of Internet traffic, your VPN only uses one at any given time.
Sometimes these ports may become overloaded, resulting in poor speeds similar to how an overcrowded server will slow down your connection.
In other situations, internet service providers will intentionally throttle your bandwidth on popular ports, thus limiting your connection.
5. Make sure your VPN software is up to date
Although top VPN services have auto-update features, you need to make sure that you have the most recent version installed on your device for the best performance.
Sometimes you might decide to install a certain version later and then you forget about it entirely; that is why you have to periodically check your VPN software since newer versions come with improvements that will fix your previous stability issues.
Therefore, if DAZN is not working with your VPN, you should never disregard checking whether you're running the latest updated version.
6. Check your country's laws regarding VPNs
Last but not least, you should take into account the fact that some countries impose a partial or complete ban on the use of VPN services. Thus, it may arrive that Dazn is not available in your country even if you have a VPN that works with the service.
Among them, we have China, Russia, Belarus, Turkmenistan, North Korea, Turkey, Irak, United Arab Emirates, Oman, Uganda, and Venezuela.
If you live in any of these countries and a complete ban is enacted, chances are that you won't be able to use a VPN legally at all, not even to mention using it to bypass DAZN geo-blocking.
In case you chose to use a VPN in these countries, you can expect to face repercussions ranging from high fines to jail time. Therefore, you need to be very aware of the risk you're taking. So, be careful when using a VPN to watch DAZN sports as you may actually commit a crime, even if it may sound funny.
Why is DAZN saying not available in this country?
Unfortunately, DAZN doesn't have broadcasting rights for every country in the world. That is why they block or restrict access from certain areas.
The platform is likely able to detect where you browse based on the information provided by your IP address. Using a VPN will fix that for you.
Some DAZN subscribers also report getting a similar error even when accessing it from a supported location. In that case, the DAZN support team recommends you power cycle your device or set up a public DNS.
All in all, we really hope we addressed the main causes for which DAZN might not be working with a VPN service and we're confident that you'll be able to circumvent both geo-blocking as well as other underlying issues related to your VPN settings by trying out the above solutions.