You'll find 'RTC connecting' for a longer time or 'No route' when Discord is not working with your VPN.
The most common cause of this error is if your VPN does not use the User Datagram Protocol (UDP).
Another reason you may be stuck at gaining access to Discord is if your firewall blocks your VPN app or you're connected to a VPN server from a blocked country.
Regardless of the situation, after reading this article, you'll be able to fix the issue of Discord not working with your VPN. We have different detailed step-by-step solutions, so check out which one works for you.
Why is Discord not working with your VPN?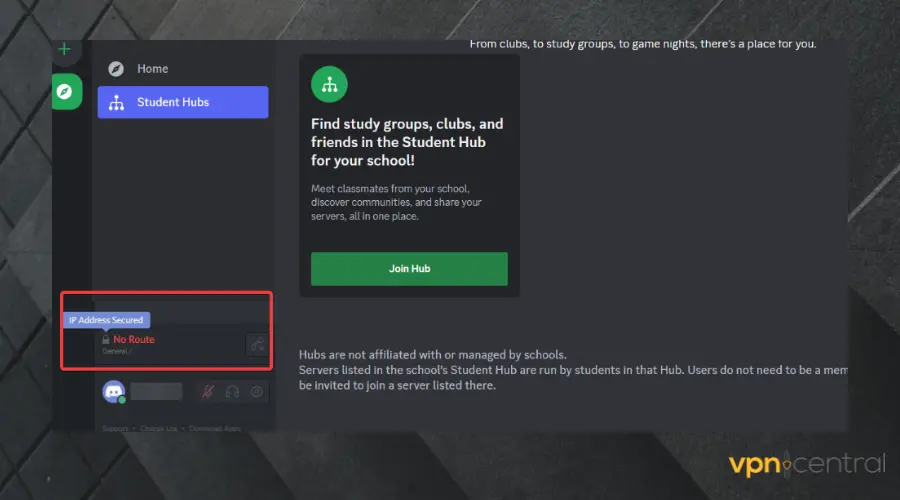 There can be several reasons why Discord is not working with your VPN. Some of the possible causes include:
VPN server location: Discord is not available in countries like China, Iran, United Arab Emirates, Egypt, and so on. So, If you are connected to a server in any of these regions, Discord will not work with your VPN. 
Firewall settings: If you have not allowed your VPN and Discord app through your device's Firewall, it will interfere with their functionalities.
IP blacklist: It could be that Discord blocked your IP address in the past, maybe because it was used for spamming.  
Protocol support: Discord supports User Datagram Protocol (UDP) and most VPNs do not use UDP. As a result of this, Discord may not function with your VPN.
Now let's see what you have to do to make it work.
How to fix it?
If you are experiencing issues with Discord not working with your VPN, here are some potential fixes to try:
1. Use another server
Try connecting to a different VPN server location that is closer to your current location. In general, the closer the server, the faster and less prone to error is your connection.
Therefore, helping improve your internet speeds and reducing latency issues that may be causing Discord not to work correctly.
Launch the VPN app and log in.
Select a different server location.
Once the connection is active, go back to Discord and try using it again.
2. Allow VPN through Firewall
Allowing Discord and your VPN through Firewall makes the application work smoothly without interference.
Enter Window Defender Firewall into the Windows search bar.
Click on Windows Defender.
Select Allow an App or feature through Windows Defender Firewall on the left panel.
Look for your VPN app in the application list.
Check the box beside Private and Public.
Click OK.
Go back and try to use Discord again.
3. Switch to another protocol
Ensure that your VPN uses the User Datagram Protocol(UDP). If it does but you aren't using it, then you need to adjust your settings.
To do this:
Open your VPN app
Navigate to the settings or options on the app, depending on your VPN.
Click on Connection.
Under VPN protocol, drop the menu and select OpenVPN (UDP) or OpenVPN (TCP).
Click OK to save (if that's available).
Go back to Discord and try to use it again.
4. Use a VPN compatible with Discord
If none of the above methods work, you may need to consider changing your VPN provider. Some VPNs may not work well with Discord because they don't support UDP.
Here's how to set up a compatible VPN on Discord.
Get a reliable VPN for Discord and install it to your device.

Our top pick is ExpressVPN because it's fast, reliable, and fully supports UDP.

Follow the instructions to install the app.

Login with your correct credentials.
Connect to a VPN server location that is closer to your current location.
Go back to Discord and try logging in again. By now, it should launch smoothly.
ExpressVPN has over 3000 servers globally and it uses the OpenVPN(UDP) protocol that Discord supports. Apart from that, this VPN upgraded its servers to 10Gbps, so it supports exceptionally fast speeds.
Additionally, ExpressVPN has a track record of being able to bypass geo-restrictions smoothly. What this implies is that if you are in any of the unsupported countries, it can save the day.
Lastly, ExpressVPN uses 256-bit military-grade encryption that scrambles your traffic perfectly. Making it almost impossible for anyone to track your location or steal your identity.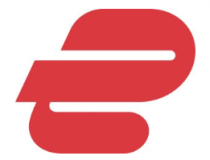 ExpressVPN
Use ExpressVPN for the best, unrestricted and private Discord experience!
Wrap up
Discord not working with your VPN can be frustrating, but there are several potential solutions to fix it.
By using another server, changing your VPN provider, and so on, you can ensure that Discord will work correctly and securely with your VPN.