Many believe that using Incognito mode or deleting history permanently erases browsing history, but that's not the case.
Your router registers your requests based on your IP and anyone with admin credentials can see them.
A Virtual Private Network on the other hand is known to hide users' locations and IP addresses, making it impossible to track.
To find out more about how VPNs help hide browsing history from a router, and how to choose a suitable VPN for this, read till the end.
Does a VPN hide browsing history from a router?
Yes, a VPN hides your browsing history from a router.
VPNs encrypt your data and mask your real IP address by redirecting your traffic through a VPN tunnel.
Since your router registers your activity based on your IP address, using a VPN will prevent that.
Basically, the VPN automatically hides your internet activities from your router, your ISP, and other third parties, making it impossible for them to see what you do and the websites you visit.
How to hide your browsing history from a router?
When it comes to hiding your browsing history from a router, there are a few facts you need to know:
Incognito mode does not hide your browsing activities from your router or ISP, and as opposed to VPNs won't stop throttling
Tor can help hide your activity, but it's very unstable and can be blocked by some ISPs
All of these point to one conclusion, which is that the best way to hide your browsing history from your router and other prying eyes is to use a reliable VPN.
You can protect your entire household by installing the VPN directly on the router or by adding dedicated apps to your devices.
How to choose the best VPN
Inasmuch as this is mainly based on personal preference, there are certain features you need to consider before choosing a VPN provider. Here are a few:
1. Location of VPN provider
VPN services based in either the Five Eyes, Nine Eyes, or Fourteen Eyes Alliance countries will share your data with the government and its agencies.
Therefore, this is an extremely important factor to consider. To be on the safe side, research any service's headquarters before you subscribe to it.
Avoid providers located in countries with heavy Internet regulations.
Even if they claim to have a zero logs policy, the law can force them to provide useful information and they have to comply.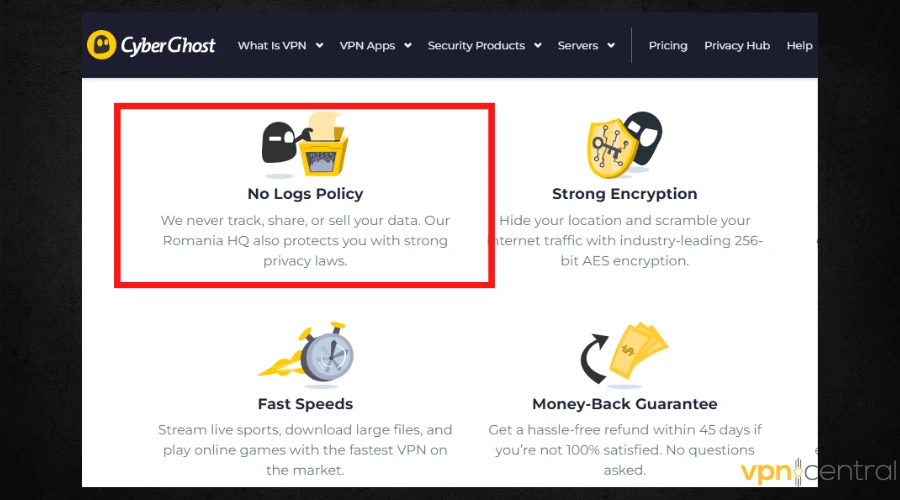 2. VPN protocols
This has to do with how data is sent through a connection. They differ based on their specifications, advantages, and conditions.
Some protocols are necessary and focused on fast connection speed while some are essential for data encryption, security, and privacy.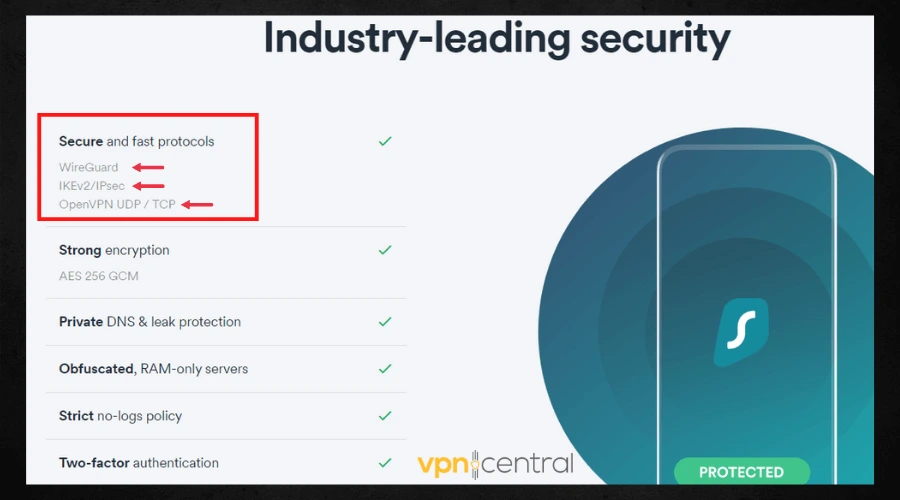 The 3 most common protocols in the VPN industry are:
OpenVPN – uses AES-256-bit encryption with 2048-bit RSA authentication and a 160-bit SHA1 hash algorithm.
L2TP/IPSec – often referred to as a replacement for PPTP, it doesn't offer any extraordinary encryption unless paired with IPSec, which is known to be highly secure and cannot be compromised.
WireGuard – Lightweight protocol designed to be much faster and less bulky than OpenVPN.
The best providers all use these protocols in addition to their proprietary protocols in a few cases.
Therefore, ensure to look out for this before you choose a VPN.
3. Server network and locations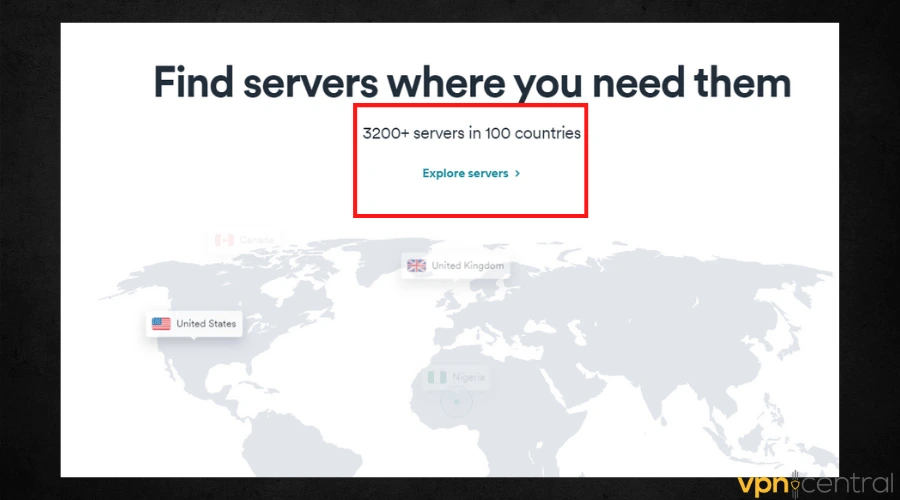 The wider the VPN server network a provider has, the easier connection and the less crowded it'll be.
Therefore, opt for providers with server numbers in thousands.
Additionally, the location of the servers is also important as having servers in many locations will help unblock content only accessible in certain countries and fight off local censorship.
4. Security features
These features include a kill switch that automatically takes you offline to prevent leaks and secure your data whenever your VPN connection drops.
In addition, the VPN should have DNS leak protection and a split tunneling feature that allows you to channel data from selected apps through the VPN tunnel.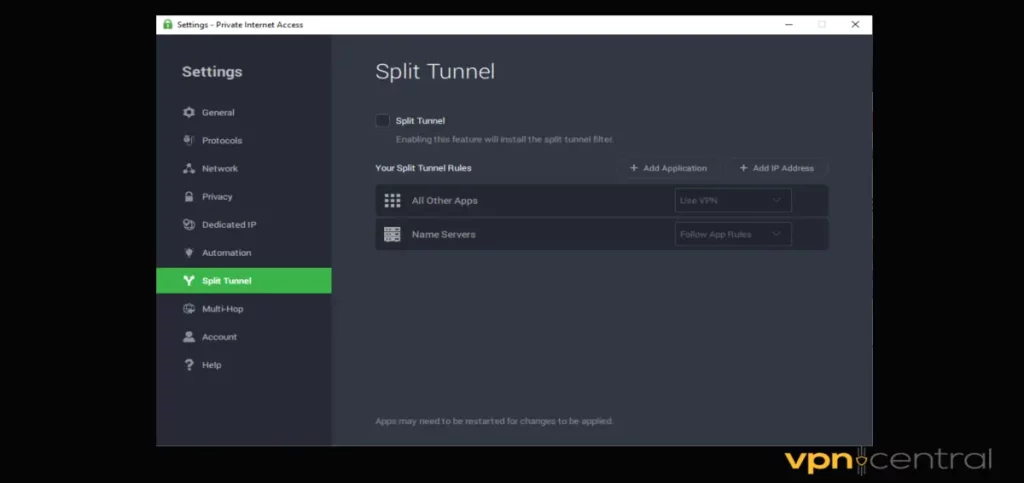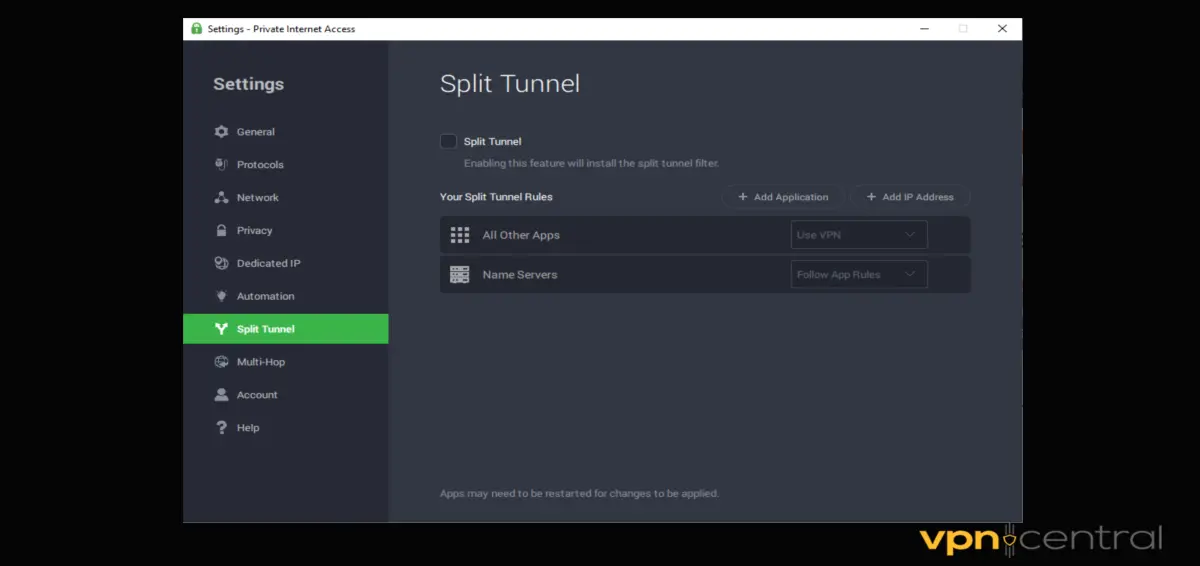 5. Privacy policy
The best VPNs should operate strict no-log policies.
Therefore, it's important to read the provider's privacy policy before subscribing to their service. At best, go for one that has a no-logs policy.
VPNs with no logs will automatically delete all your browser data every time you disconnect.
They don't register anything past your user account and credentials, so your activity can't be traced even if your VPN gets hacked.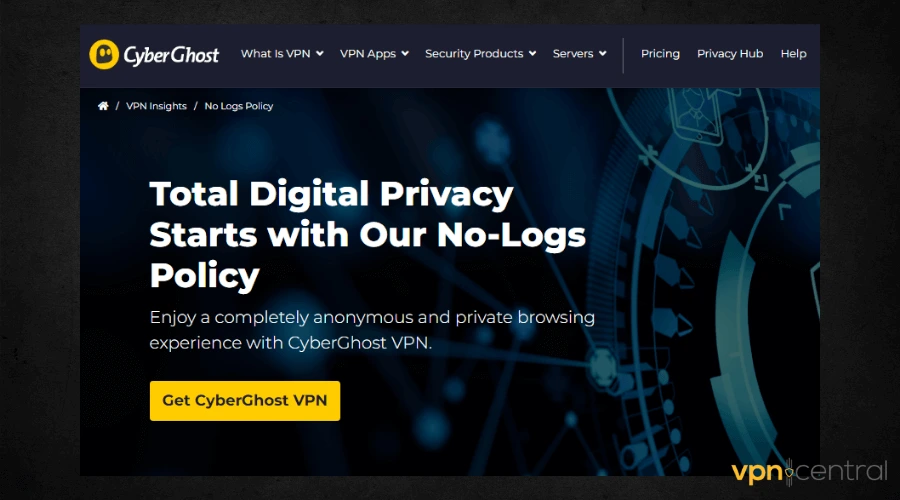 6. Responsive support team and refund policy
Read reviews about a provider before choosing to commit long-term.
A good provider should have an efficient customer support team and must have at least a 30-day money-back guarantee.
That ensures the provider has the customer's best interest at heart.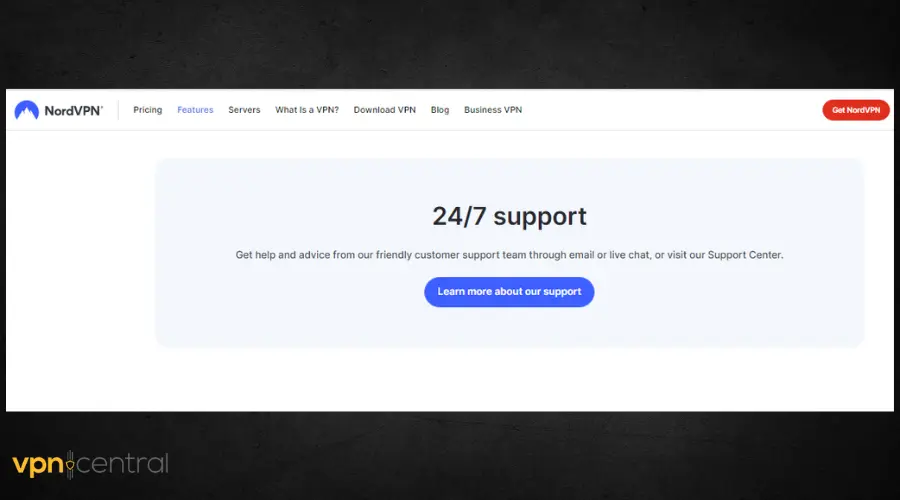 How to check if your VPN is leaking your information
The best way to check for possible leaks in your VPN connection is to run an IP leak test.
To do this, simply follow these few steps:
Ensure your VPN isn't connected, then go to an IP address checker website to know your real IP address.

Write down the result in a notepad, then open your VPN app and connect to a server.

Reload the IP address checker website and note the result in your notepad.

Compare both results. If your VPN is secure, the two results should be different.

Invariably, the second test result should match your selected VPN server location and IP address.

Otherwise, if you get the same results on both tests, it means you have a leak somewhere.
Enable all security features mentioned above. To add extra protection to your connection, there are a few things to try.
How to protect your browsing history from routers
In addition to using a VPN, here are other safety measures that can help you to protect your browsing history:
1. Only visit HTTPS websites
As a general rule of thumb, you should only visit sites with HTTPS encryption.
HTTPS websites encrypt the traffic between the website and your device using either Secure Socket Layer (SSL) or Transport Layer Security (TLS).
Depending on your browser, you can enable an option to force all websites to use HTTPS if it's available. Otherwise, you'll get a warning that you are about to visit an unsafe website.
To enable this option, follow these steps:
Go to Settings in your browser.
Click on Privacy and Security > Security.
Scroll down until you find the Always use secure connections option and toggle it on.
Alternatively, you can use a dedicated browser extension such as HTTPS Everywhere as it encrypts your traffic on insecure HTTP websites.
2. Use private search engines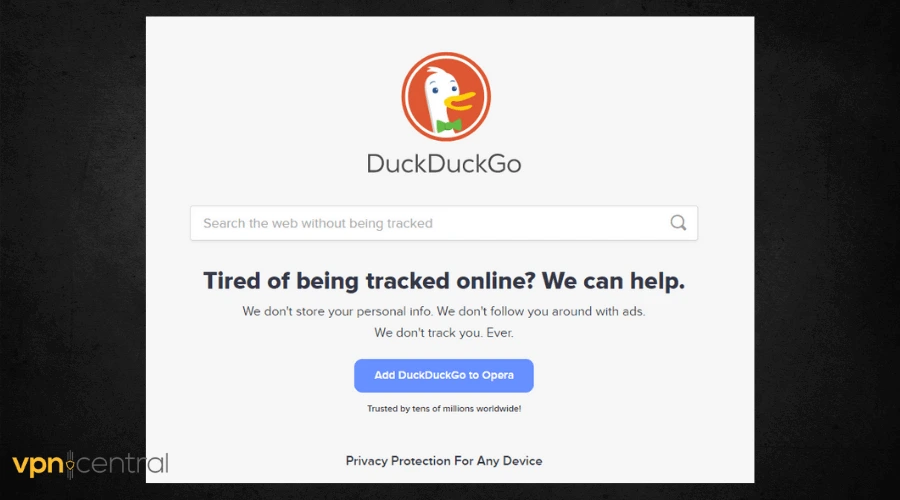 Although doing this does not hide your history from your router, it's still an essential tool for protecting your browsing history from online trackers.
For example, major search engines use your data to serve you targeted ads and many people don't like this.
However, DuckDuckGo, a private search engine does not save your search history, therefore, your searches and browsing history are safe from trackers.
3. Use privacy browser extensions
The internet space has tons of privacy-focused browser extensions that allow you optimum online security within your browsers.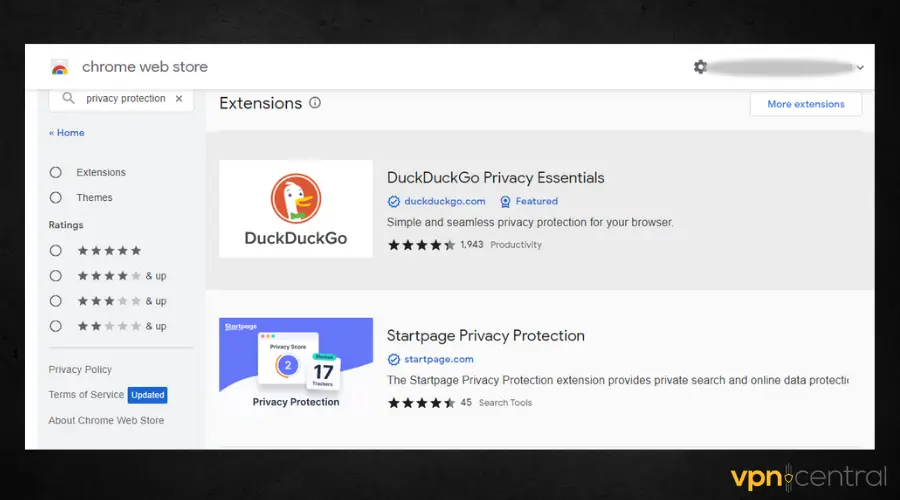 They allow users to surf the web securely, preventing tracking and unauthorized monitoring from third parties.
To add extensions to your browser, simply visit your browser's extension store and install them.
You can also add VPN extensions to your browser. Keep in mind that they will only encrypt browser traffic, while VPN apps secure the entire device.
4. Browse in incognito mode
Using the browser in incognito mode assures you that all your data won't be logged on your browser or Google accounts.
It also blocks website cookies that track you and deletes your browsing history after each browsing session.
To use this feature, simply click on the three dots icon at the top-right corner of your browser and select the option from the drop-down menu.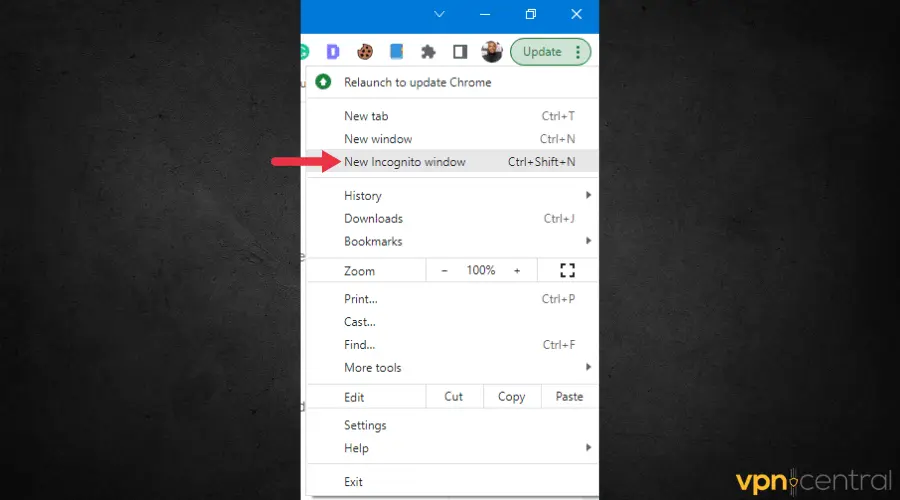 5. Enable VPN kill switch
VPN kill switches are designed to stop your internet connection once your connection to your VPN server is disrupted.
This feature guards against the transmission of information outside your VPN's tunnel and it can stop your router from learning your browsing history.
To enable this feature, simply go to your VPN settings and toggle the switch next to the feature to turn it on.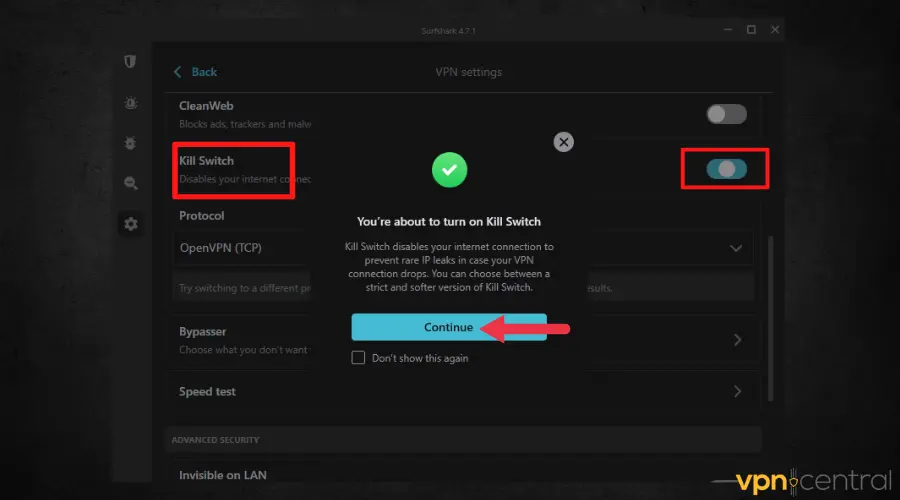 How to secure your router to prevent tracking
Your router is an important gadget in your home, just like your mobile device. Therefore, here are a few tips that'll help you safeguard your router from tracking.
1. Use strong passwords
Usually, routers come with default passwords and these passwords are readily available to anyone as they appear online.
Ensure that you use passwords that are both strong and unique, consisting of both numbers, alphabets, and symbols.
2. Use WPA3
This security protocol for routers encrypts your WiFi connection, making it impossible to randomly guess your WiFi password with hacking tools.
Alternatively, you can use WPA2-AES if your router doesn't support WPA3.
3. Enable automatic updates
Software updates are necessary for router protection. These updates are usually released year-round and each is developed to fix bugs, improve performance, and sort security issues.
Conclusion
Does a VPN hide your history from your router? Yes, but you have to ensure that you are using a premium provider with all the necessary security features.
Hopefully, after reading this article you now understand what makes a good VPN and how to protect your activities from routers and other prying eyes online.