YouTube view count contributes to what makes the monthly revenue of a channel.
Many people use VPNs to watch videos unavailable in their regions or to stop their ISP from throttling YouTube.
On top of changing your location, VPNs are primarily privacy tools that hide your data and activity, which naturally leads to the question: Does YouTube count VPN views?
Find all about the way YouTube counts and what effects watching with a VPN has on analytics.
How does YouTube count views?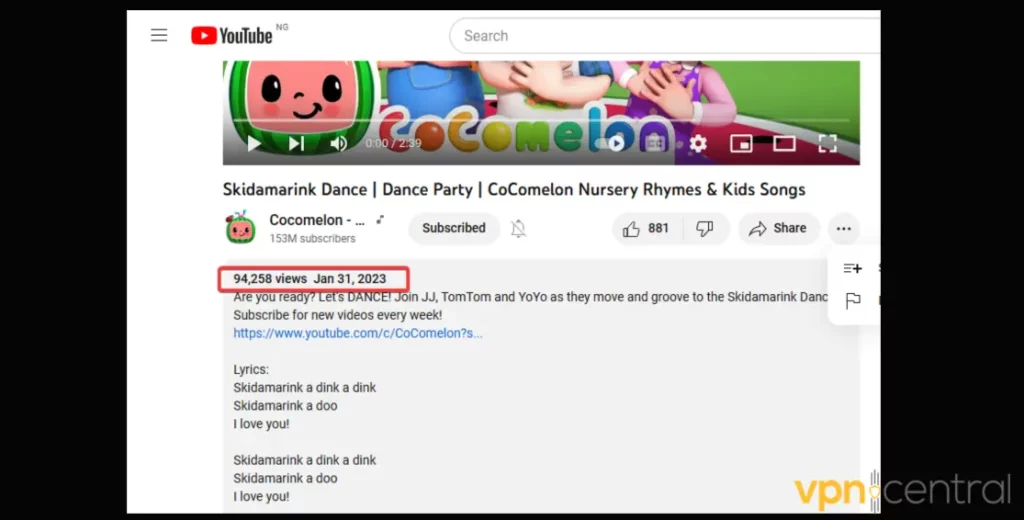 YouTube tries its best to ensure that views are coming from real people and not from bots. This is evident in the way it counts views.
→ For a YouTube view to count the user must watch the video for at least 30 seconds.
Even if the user skips through the video, it would still count as a view as long as the total watch time reaches 30 seconds. This means that simply refreshing the page will not count as views.
→ Additionally, the watcher must purposefully initiate the action. That means watching a YouTube video embedded in another website will not count as a view.
It will count if you decide to click on it and watch it directly on YouTube. Using third-party autoplay software will not count either.
→ In contrast, views coming from social media shares will count, even if you watch them directly (in your Facebook feed for example), without accessing YouTube.
→ YouTube playlist views are also counted, even though you don't have to click play for each video.
→ We must also note that YouTube counts multiple views coming from the same IP address or from the same user account.
So how does using a VPN affect all this?
Does YouTube count VPN views?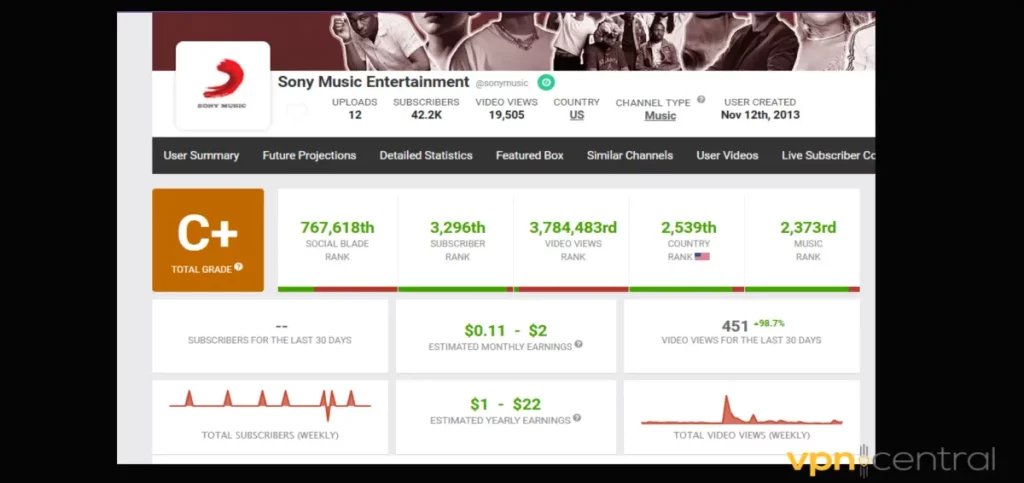 Yes, YouTube counts VPN views.
YouTube does not reject VPN views except if they seem manipulative.
For example, if you had no views but got over 1000 views in a couple of hours, then YouTube may suspect you're doing something to inflate the number of views.
But that's punishable with or without a VPN.
Other than that, VPN views contribute to the view count the exact same way as views incoming from non-VPN users.
The only difference is that they may impact the YouTube channels' analytics.
How VPN views impact YouTube analytics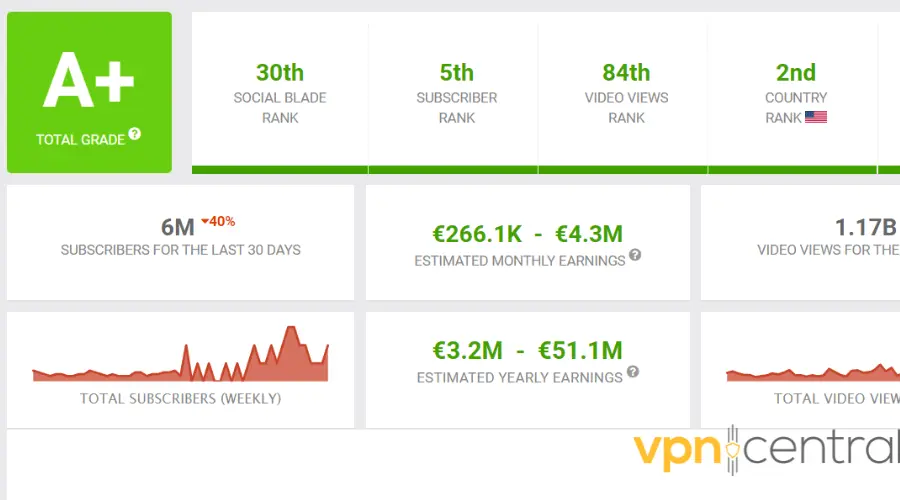 YouTube Analytics provides insights into video performance, including view counts, engagement, and audience demographics.
VPN usage leads to incorrect stats.
If this happens a lot and the channel's main demographic turns out to be totally different from what the stats show, the channel will be affected.
For example, sponsored content catered towards UK viewers won't make much revenue if the viewers are actually from France. The same goes for YouTube ads.
But it takes a lot of VPN views for that to happen, and they should all watch from the same location, consistently.
Moreover, incorrect location data can affect the relevance of the content suggested to viewers.
A VPN can also affect unique views on YouTube. When a viewer accesses YouTube through a VPN, the IP address that the website sees is that of the VPN server.
This can lead to YouTube counting multiple views from the same user as separate since the website sees each view as coming from a different location.
Benefits of using a VPN on YouTube
Geo-location change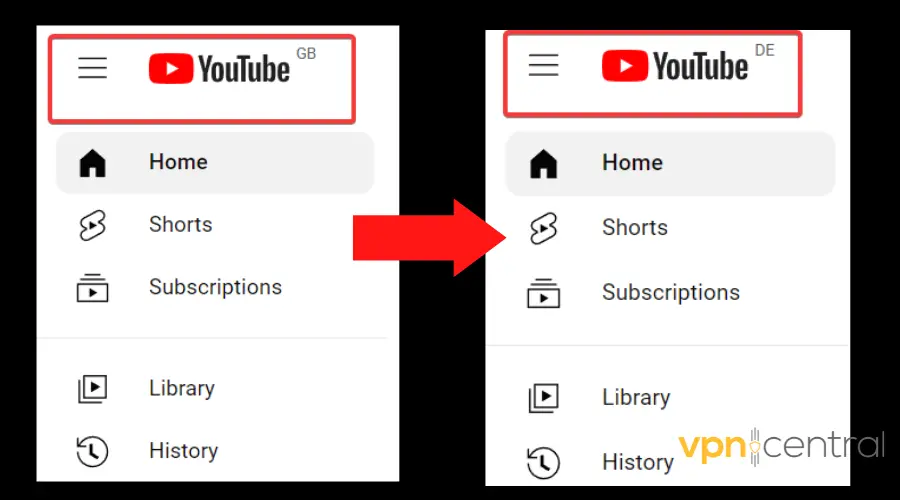 A VPN allows you to circumvent geo-block and access videos available only in certain regions.
This allows YouTube viewers to watch content that's normally unavailable in their country.
It can also have a positive impact on creators, especially on those that cater to an audience outside their home country.
Even if videos are not restricted in your location, using a VPN will automatically direct you to the country of your VPN's server YouTube homepage.
This lets creators check out the competition, ads, and recommendations in their country of interest without having to actually be there.
And there's also another unexpected benefit for fans of YouTube Premium. Since the service is priced differently around the world, you can use a VPN to connect to a cheaper country and get the subscription for a lot less.
Better speed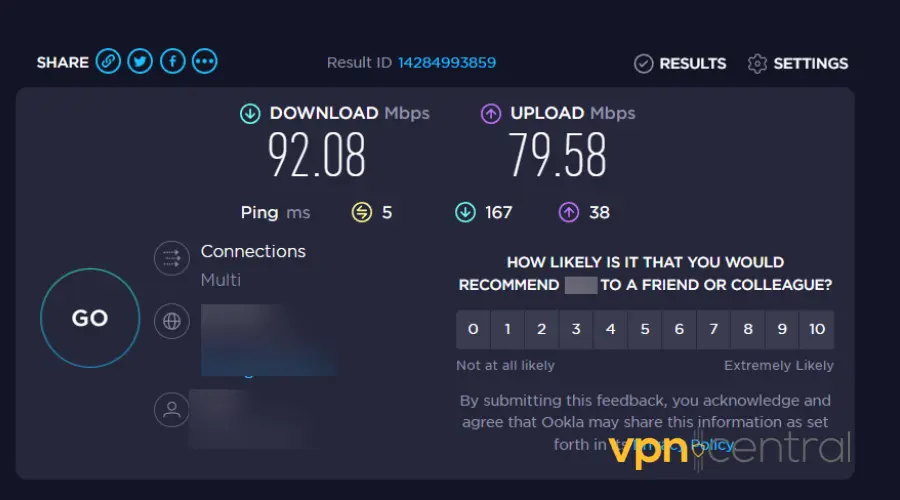 Using a VPN can also enhance online speed and performance.
Connecting to a suitable VPN server can increase internet speed. Using a VPN will also encrypt all your traffic data making it impossible for your ISP to artificially slow down your connection.
This all contributes to better speed for watching YouTube without buffering and interruptions.
Additionally, YouTube creators can get higher upload speeds when using a VPN. This can reduce the amount of time it typically takes to upload your content on the platform.
Lastly, VPNs can greatly benefit YouTube creators and viewers alike by providing them with a secure and private online environment.
Does YouTube block VPNs?
YouTube does not block VPNs.
The only instance when a VPN user is banned on YouTube is if they use it to break the Terms of Use.
So if your VPN is not working with YouTube, it's probably because it leaks data, not because the website itself doesn't allow it.
On the other hand, YouTube TV, the premium streaming service does block VPNs. It does so to prevent users from restricted countries to access the content on the platform.
The platform gathers information based on your IP and incoming traffic. Inconsistencies in your connection in an effort to block VPNs.
To get past that, you should enable all security features on your VPN. Moreover, always make sure your browser or app cookies don't catch on your real location.
That way you will be able to bypass blocks and watch YouTube TV local channels when traveling as well as content unsupported in your area.
Switching to incognito mode on your browser may also help maintain your anonymity.
Conclusion
While VPNs don't affect the number of views, they have an impact on viewer location statistics.
YouTube usually does count VPN use, as long as they're not used to break the Terms of Use. VPNs can be a really useful tool both YouTube audiences and creators can benefit from.