Elite Dangerous is a popular space simulation game that can be enjoyed in both single-player and multiplayer modes.
It goes without saying that for many the multiplayer mode is more appealing than its singleplayer counterpart.
Elite Dangerous's Open Play is a massively multiplayer persistent world, which means that it can take a toll on the game servers.
Fortunately, you can avoid connection issues and geo-restrictions while also keeping your privacy safe by using a VPN.
However, sometimes Elite Dangerous might not work as intended from behind a VPN connection.
If Elite Dangerous refuses to work with a VPN on your PC, check our guide and learn how you can fix it.
Does Elite Dangerous allow VPN connection?
Yes, Elite Dangerous does allow VPNs. There is no official statement saying that VPN usage is blocked.
However, some VPN users are not able to access the game when using a VPN. This is most likely because other users have broken Elite Dangerous regulations while on the same VPN servers. Just try another server.
Cookies can also be at fault. If you connected to Elite Dangerous without a VPN, and then with a VPN, thus using the same account but whole different IPs and locations, they may detect this as suspicious activity and block you.
Gaming platforms try to regulate suspicious use and block IPs in an attempt to fight malicious usage such as:
Scams: some players use fake Elite Dangerous accounts to connect to other users over Discord and ask for certain favors, sell products, or even collect user data. They use VPNs to shield their whereabouts and not be traced and blocked by the platform or legal authorities
Ban avoidance: users that are banned may try using a VPN to bypass IP bans
Gold farming: some users create Elite Dangerous accounts for the single purpose of accumulating in-game currencies which they will sell later on to other players. The practice is not allowed.
How can I fix Elite Dangerous not working with VPN?
1. Use a different VPN server
By far this is the most overlooked way to fix various VPN issues.
Many VPN users assume that just because a server doesn't work as it should, the VPN is broken, which is often not true.
With that in mind, we recommend you disconnect from the current VPN server and choose another one.
Make sure to choose nearby servers, as those that are closer to you physically tend to be faster and have lower ping.
If you want a lag-free VPN for Elite Dangerous and other games, we recommend Private Internet Access. It has over 35, 000 servers across the whole world, so you will find a fast server regardless of your location.
It has an easy configuration and is one of the best VPNs to reduce lag and ping in games.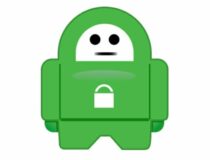 Private Internet Access
Play Elite Dangerous lag-free with leading VPN technologies.
2. Check security software
It's not exactly unheard of that overzealous security software on your PC can have a negative impact on your VPN's functionality.
For that reason, you might want to check and make sure that your antivirus and firewall don't have anything against your VPN.
The quickest way to do so is temporarily disabling them and checking if there's any improvement, but we wouldn't recommend it.
Instead, you could manually add exception rules (whitelisting) for your VPN for both your antivirus and firewall.
However, if you've set your mind on disabling them, there's little we could do to stop you.
One small recommendation, though: try disabling them one at a time to see who's the real culprit instead of leaving your system completely exposed all at once. Try a more reliable antivirus software if the one you have now keeps causing problems.
3. Flush your DNS
Maybe you've heard of people who regularly clean their cached data to avoid technical issues and found it ridiculous.
Well, today's the day when you'll be joining them because guess what? Cached data build-ups are a real issue.
Since DNS data is a good example, we're going to get rid of it together and check if this fixes your Elite Dangerous VPN issue.
On your Windows PC, perform the following steps:
Launch CMD with Administrator rights
Type the following commands, one by one:

ipconfig /flushdns
ipconfig /registerdns
ipconfig /release
ipconfig /renew
netsh winsock reset

Restart your computer
Once your computer comes back to life, you can reconnect to the VPN, then launch Elite Dangerous and check if there's any improvement.
4. Use public DNS
If you have an ISP-assigned DNS, you could try using a free public DNS instead, such as the one from Google or Cloudflare.
To do so, just follow these instructions:
Right-click your Start menu
Choose Network Connections
Click the Change adapter options button
Right-click your active Internet connection and select Properties
Double-click Internet Protocol Version 4 (TCP/IPv4)
Select the Use the following DNS server addresses radio button
Type 8.8.8.8 in the Preferred field and 8.8.4.4 in the Alternate one
Click OK
Restart your PC
Note that in our instructions we've used Google's public DNS servers, but feel free to use whichever DNS provider you want.
More so, if your connection doesn't obtain its DNS servers automatically, you might want to write down your current ones.
That way, you can easily replace them later without bothering your ISP.
5. Use a different VPN protocol
VPNs generally offer multiple protocols you can easily switch through if you want.
While most VPNs rely on OpenVPN by default, some services use more exotic protocols such as IKEv2 or, why not, WireGuard.
To make sure your Elite Dangerous VPN connection issue has nothing to do with your protocol of choice, just choose a different one.
While you're there, try switching to a different port, if possible, and check if Elite Dangerous works each time you change a setting.
6. Update/reinstall your VPN app
An outdated VPN app may not be able to fully support all new requirements.
Open your VPN app and check if any updates are available. Some VPNs notify you as soon as the new version is released, for others you should check within the app, generally under the Settings menu.
Another option is to fully reinstall the VPN app.
In Windows, open the Apps and features panel.
Find your VPN app, select it and click uninstall. Make sure you have access to your account credentials because you will need them later.
Head to the official website of the VPN and download the latest version.
Follow the installation wizard, connect with your credentials and try opening Elite Dangerous again.
Note that sometimes certain files remain in your system, even if you uninstall them. These can lead the installer wizard to believe that you already have the app and stop the installation. We suggest you use a dedicated uninstaller tool before re-downloading your VPN.
Conclusion
If by any chance, you still can't connect to Elite Dangerous, you probably use a faulty VPN. If you tried the above-mentioned workarounds and optimized your VPN settings and it still won't connect, it's probably time to switch to different software.

We recommend Private Internet Access because it has a high level of encryption with a good privacy policy in place. On top of that, it has thousands of servers worldwide and a split-tunneling feature that you can use to prioritize gaming.
All things considered, if you're trying to play Elite Dangerous behind a VPN and it doesn't seem to work, we've got you covered.
More often than not, these issues tend to go away by themselves after a while.
You can try our suggestions one by one and we'd recommend you avoid skipping either one of them.
We're confident you'll eventually find a fix that will make Elite Dangerous work with your VPN once more.