Users complain of shadowban when Tinder is not working with their VPN. Some report that they experience consistent time-out and authentication failures while using a VPN on this platform.
The primary reason for these issues is that Tinder blocks some VPN connections. The reason why it does it is that it tries to prevent people from using a VPN to create multiple fake profiles or send spam messages.
Moreover, Tinder does this to stop users in unsupported countries from gaining access to the website. Even so, we can help you go back and find your soulmate on Tinder.
Follow the instructions in the next section to fix Tinder when it is not working with your VPN.
Tinder Not Working With VPN? Fix it now!
Ensure that your network connection is stable and your VPN app is up-to-date before you transit into the main fixes. You may as well restart your device or reload the website.
Once all these are put in place and you still have issues, then do the solutions below:
Change to another server

As a result of its clamp down on VPNs, it is possible that Tinder has blocked the IP address of the server you are connected to. There's also a chance that too many people are connected to the same VPN server, making it underperform.

Besides, Tinder is not available in Iran, Oman, United Arab Emirates, and Pakistan. So, using a server from any of these locations will return an error.

Use the guide below to easily change your location on Tinder:

1. Launch and log in to your VPN app.
2. Expand the ellipsis or scroll down to see the server list.
3. Tap on the server of your choice.
4. Try out Tinder again. It should stop logging you out by now.

Try a different protocol

In Iran and the UAE for example, the use of a VPN is a controversial issue. Hence, some VPN ports may be blocked in these countries.

Changing to another protocol may return your Tinder to normal.
Use the guide below to swap protocols:

1. Open and log in to your VPN app.
2. Tap on the profile icon at the left-bottom of the page.
3. Navigate to Options or Settings.
4. Go to Connection and click on VPN protocols or VPN preferences.
5. Choose a OpenVPN TCP or another protocol entirely.
6. You should be able to unblock Tinder now.

Use an obfuscated server

An obfuscated server can hide your VPN connection, making it appear like you're using a regular internet network.

This can be a helpful solution if your VPN isn't working with Tinder. 
Some VPN providers call it by a different name. Surfshark, for instance, refers to this feature as "No-borders" or "Stealth mode." 

Regardless of the name, it works effectively in countries with strict internet censorship, such as Iran.
To do use an obfuscated server do the following:

1. Launch your VPN app.
2. Log in with your details.
3. Scroll down and tap on Specialty servers. Select Obfuscated.
4. Choose a server from the list.
5. Click to connect.
6. The error on Tinder should disappear by now.

Clear cache and cookies

When you use a website or app, your browser saves your location, preferences, history and so on in little files called cookies. 

Then, they can then use these cookies to tell your actual location, clearing them can prevent Tinder from blocking you.

To do this:

On Android:
1. Go to your Settings app. Open it.
2. Scroll down to Apps and tap on it.
3. Select the Manage apps option.
4. Tap on the Call of Duty Mobile app.
5. Scroll down to the end of the screen.
6. Tap Clear cache.
7. Restart your device.
8. Go back to the Tinder app. It should work now.


On iPhone:
1. Open the Settings app on your iPhone.
2. Scroll down to General settings.
3. Tap on the iPhone storage option.
4. Select COD app.
5. Tap on Offload app. Confirm the prompt to proceed.
6. Restart your iPhone.
7. Try to use Tinder again. You should be able to get access to it now.
If you can't still get access to Tinder or the shadowban persists, then you might want to take a look at the next fix.

Delete and reinstall Tinder

Uninstalling and reinstalling the Tinder app can fix issues with VPN.

This is because it clears out any corrupted files, settings, or dependencies, allowing for a fresh installation that may resolve compatibility or performance problems.

To reinstall the Tinder app:
1. Open your device app store.
2. Enter Tinder mobile in the search bar.
3. Tap on Uninstall and wait for it to finish removing the app.
4. Once the previous is done, tap on Install.
5. Go back to Tinder and see if it is working now.
If this solution doesn't still work, the last fix should definitely make Tinder work with VPN again.

Change your VPN provider

It's unfortunate that you will have to say goodbye to your previous VPN and hello to a new one. But it's for the best if you really want to use Tinder.

To change to another VPN do this:

1. Subscribe to a stealth VPN provider like ExpressVPN.
2. Install the app from your device store to your device.
3. Open the app and log in with your details.
4. Click on the ellipsis to display the server list.
5. Choose any location of your choice.
6. Give it one last try. Tinder should open now.
Does Tinder block VPNs?
Yes, Tinder does block VPNs. The reason behind this is to maintain the integrity of their platform and prevent misuse or fraudulent activities by users.
Tinder blocks VPNs by employing various techniques. One common method is by detecting IP addresses associated with known VPN servers.
When a user attempts to access Tinder using a VPN, the platform's system recognizes the VPN server's IP address and blocks the connection.
As a result, when a user attempts to access Tinder with a VPN, the error "there was a problem logging into your Tinder. Please try again later(40303)" error appears.
Does Tinder work with a VPN?
A VPN with 256-bit encryption, modern protocols like OpenVPN and WireGuard, and features like an automatic kill switch and DNS protection to secure your connection should work on Tinder.
In addition to that, the VPN should have a good number of servers in many locations worldwide. Without all these put in place, it may be rather difficult to make it past Tinder's restrictions.
Also, using a free VPN is not advisable because it would not hold itself to the same standards as a paid one. Moreover, a freemium VPN may store and sell your data.
Best VPN services for Tinder
Just like every comparable thing on earth, there are strong VPNs and also weak ones. So, to save you the stress, we selected the five best and most trusted VPN services for Tinder.
Check it out:
1. ExpressVPN – best overall for Tinder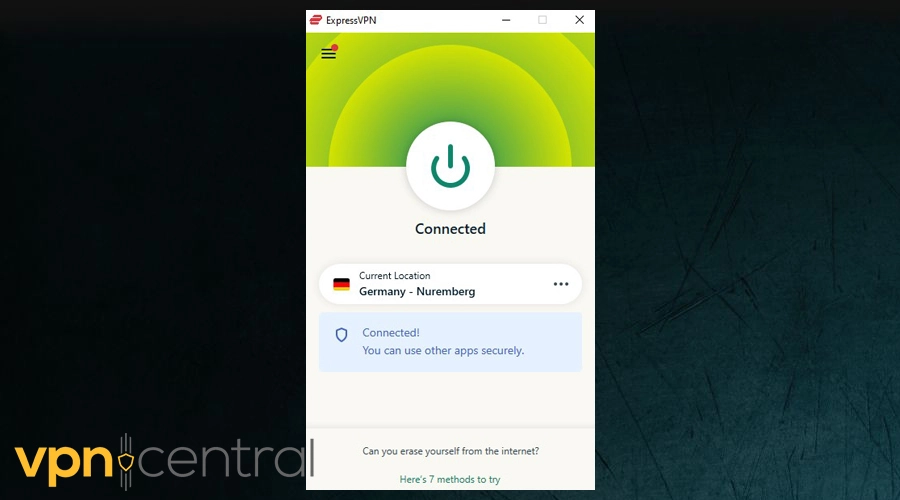 ExpressVPN has a huge network of over 3000 servers in 94 countries which ensures that you have a wide range of options to connect to.
This expansive server coverage allows you to overcome any potential geo-restrictions Tinder imposes, granting you access to a larger pool of potential matches.
Moreover, with super-fast servers, ExpressVPN ensures smooth and uninterrupted browsing, minimizing any latency issues that could hinder your interactions on the platform.
Security is paramount when it comes to online dating, and ExpressVPN delivers on that front.
The military-grade encryption employed by this VPN shields your data and communications from prying eyes, providing an added layer of privacy.
In combination with its zero log policy, you can rest assured knowing that your online activities and interactions remain confidential.
To further fortify your privacy, ExpressVPN offers DNS leak protection. This feature prevents any accidental leakage of your IP address, therefore, safeguarding your anonymity while using Tinder.
Lastly, ExpressVPN offers a generous 30-day money-back guarantee for you to test-run their services and see if it's good for you.
Key features of ExpressVPN
3000+ servers in 94 countries
30-day money-back guarantee
Split tunneling
LightWay and WireGuard protocol.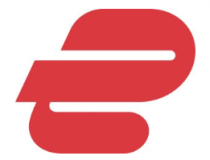 ExpressVPN
Get secure and seamless access to Tinder with this error-free VPN!
2. NordVPN – best for optimal privacy on Tinder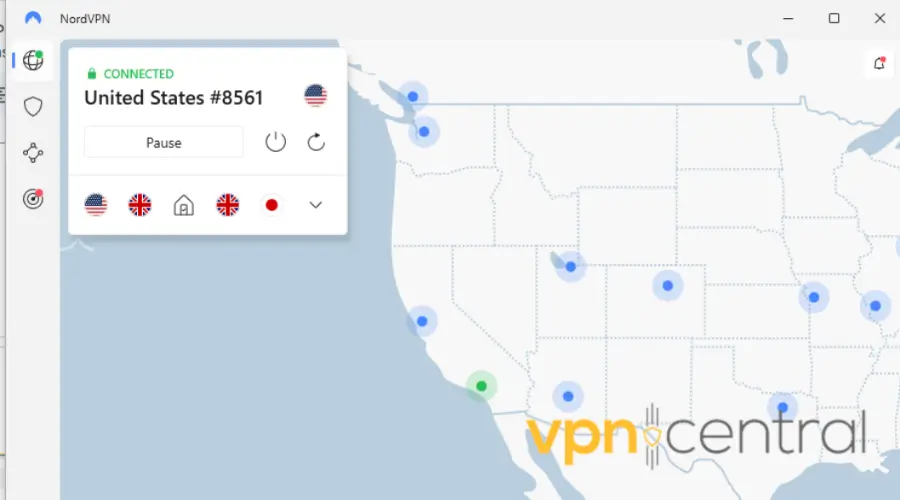 NordVPN is an excellent choice for using Tinder due to several key reasons.
Firstly, its large server network of over 5,700 servers in 60 countries ensures that you can connect to a server in any location, regardless of whether it's blocked in your own country.
With their high-speed servers, you can enjoy a seamless experience without experiencing any frustrating lag or buffering. For example, your profile loads quickly and your matches don't have to wait.
When it comes to security, this VPN excels with its strong security features. By utilizing the 256-bit military encryption, be rest assured that no third party will intercept your data.
Furthermore, NordVPN offers zero activity logs. With no data about your online activity stored, you can interact with potential matches with confidence knowing that your actions cannot be tracked back to you.
Additionally, its user-friendly interface and availability across major platforms make it an ideal choice for Tinder users, including those who are new to VPNs.
Finally, NordVPN offers obfuscated servers that become useful in heavily restricted regions. Once you connect to them, your VPN traffic appears like a normal connection.
Extra characteristics
Dedicated IP
Private DNS
Split tunneling
Automatic kill switch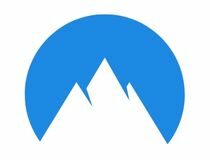 NordVPN
Find your perfect match without any errors or restrictions with this reliable VPN!
3. PIA – largest server number for international swipping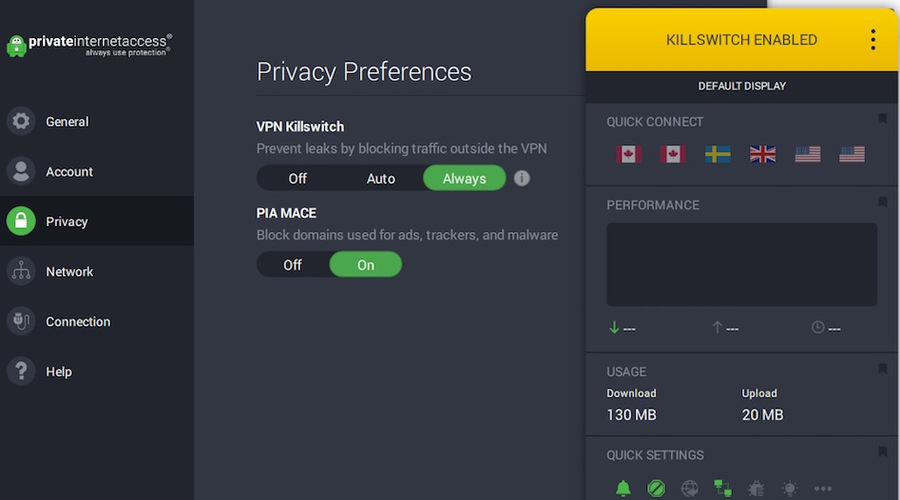 PIA's kill switch feature ensures that your internet connection is automatically severed if the VPN connection drops. Particularly useful when utilizing public WiFi networks.
This precautionary measure helps safeguard your privacy by preventing any potential data leaks.
Moreover, its DNS leak protection adds an extra layer of security by preventing your actual IP address from being exposed through DNS requests.
PIA also offers multiple VPN protocols such as OpenVPN, WireGuard, and IKEv2.
This variety allows users to select the protocol that best suits their specific requirements, whether it's prioritizing speed, security, or compatibility with their devices.
Additionally, PIA boasts over 35,000 servers in 84 countries. With its server tentacles well spread globally, you can always find a nearby server, enabling fast and reliable connections.
Also, with the ad-blocker on this VPN, you can navigate through the web without meeting with any malicious advertisements.
Additional features:
Dedicated IP address
No logs
Unlimited Bandwidth
Split tunneling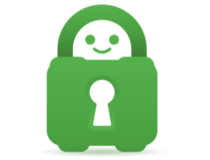 Private Internet Access
Swipe right and left without any restrictions with this reliable VPN for Tinder!
4. CyberGhost – intuitive apps for quick signups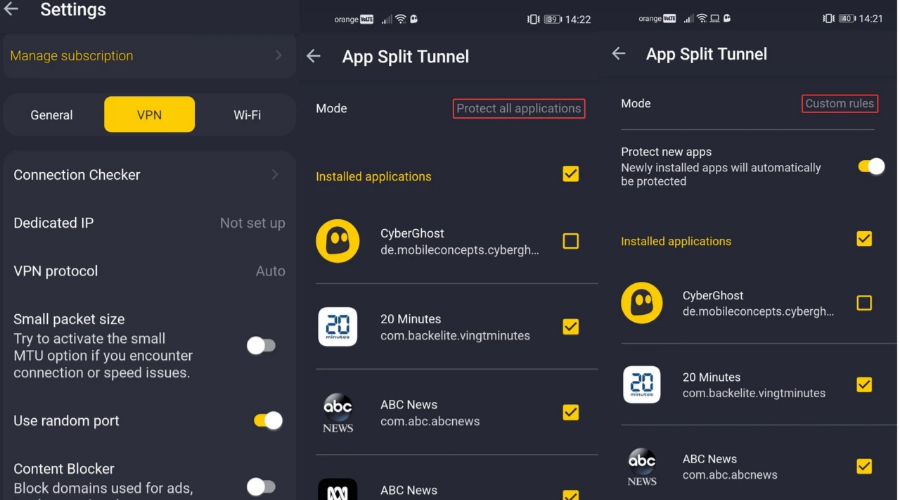 CyberGhost offers unlimited bandwidth, so you can use the VPN as much as you want without worrying about your data usage.
This is important for using Tinder, as you will need to send and receive messages, upload photos, and use other features of the app.
When you are using a VPN, your data is routed through a server in another location. This can sometimes cause your connection speeds to slow down.
Thankfully, CyberGhost boasts a fast network of over 7000 servers globally, so you can expect to experience fast connection speeds when using Tinder.
Furthermore, this VPN has a strict no-logs policy, which means that it does not store any data about your online activity.
Lastly, CyberGhost's security features are top-notch. It uses military-grade encryption to scramble your data. Hence, protecting it from the government and your ISP.
Key features of CyberGhost
DNS and IP leak protection.
Automatic kill switch
Unlimited bandwidth
45-day money guarantee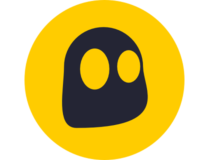 CyberGhost
Protect your data while connecting with Tinder matches from all around the world!
5. Surfshark – best if you use Tinder on multiple platforms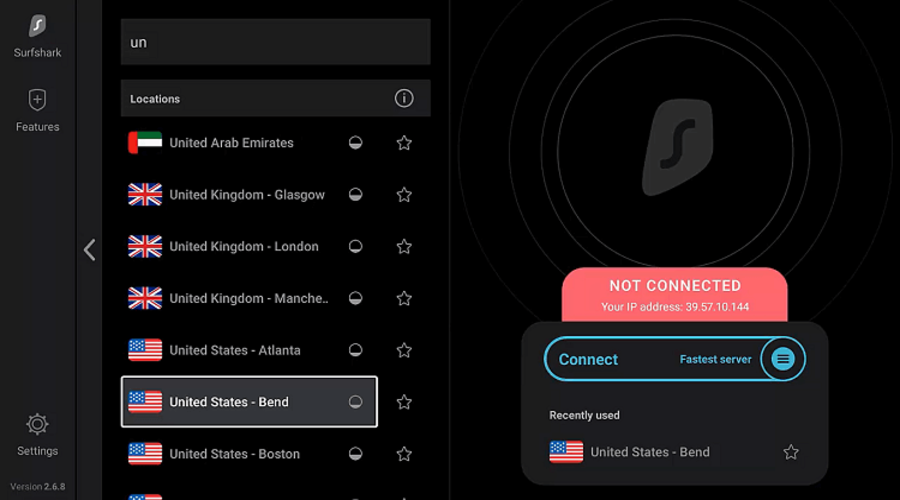 With Surfshark's AES-256 encryption, users can rest assured that their personal information and browsing activities are shielded from prying eyes.
Furthermore, this VPN boasts a vast network of servers across numerous locations worldwide. Hence, granting them the opportunity to connect with potential matches from different parts of the world.
In addition, Surfshark offers unlimited simultaneous connections, allowing users to protect multiple devices simultaneously under a single subscription.
This feature is particularly beneficial for Tinder users who may want to access the app across multiple devices, such as smartphones and laptops, without having to worry about additional costs.
Another noteworthy aspect of Surfshark is its built-in ad-blocking feature. This means users are shielded from intrusive ads and potential threats.
Lastly, Surfshark provides excellent customer support to assist users with any issues or concerns they may encounter while using the VPN for Tinder.
Key features
3000+ servers in 100 countries.
Unlimited device connections.
WireGuard and OpenVPN protocol
Zero activity log
30-day full refund guarantee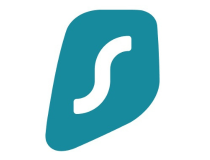 Surfshark
Get Surfshark on your device and connect for unlimited access & top level privacy on Tinder!
Does Tinder ban you for using a VPN?
No. Tinder does not explicitly state it blocks VPNs or that it has any consequences for using one. However, the reason it may sometimes not work might be a shadowban.
What does that mean? Well, in theory, it doesn't condone using VPN, but in practice, it tries to limit it by silently blocking certain VPN ports and IPs.
In fact, Tinder does not support any other means to mask or change a user's location. This restriction is in place to prevent fraudulent activities, and fake profiles, and ensure a genuine and trustworthy user experience.
Summary
Your VPN will likely not work on Tinder because this website is keen on sniffing out those using it and subsequently blocking them. On the contrary, you may gain access but experience a shadowban.
Since this issue can be a tad annoying especially if you have to keep up with your Tinder crush, we decided to help out. This article has the info you need to make Tinder work with your VPN again.
---