VPNs are a great way you can keep watching British TV from abroad and get a steady connection for streaming.
However, your VPN may not always be working on UK-based platforms, and that includes UKTV Play.
Instead of allowing you to watch, you'll get an error message such as The video you are trying to watch cannot be viewed from your current country or location.

The good news is the problem is not major and you can quickly fix it. Follow the guide below to make sure your VPN works with UKTV Play.
Why is UKTV Play not working with your VPN?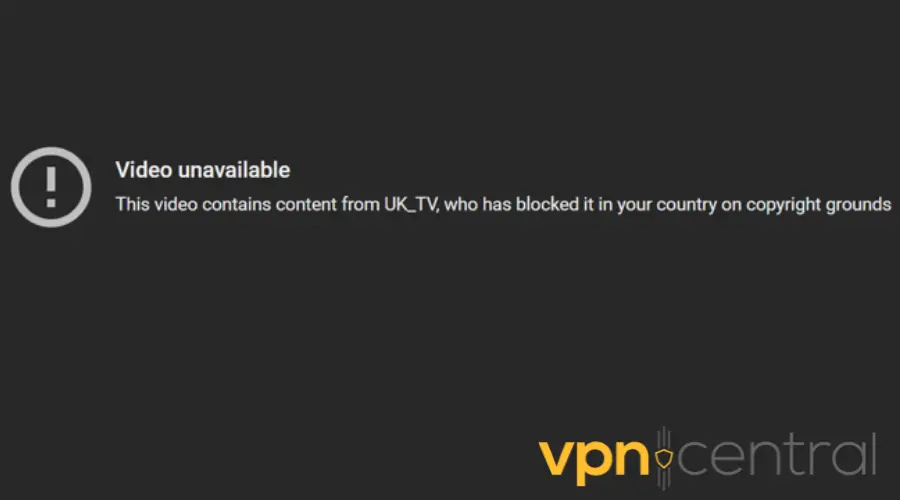 Your IP address is leaked
Connecting to a server outside the UK
Differences in your time zone
How to fix it?
Here are some quick fixes to get UKTV Play working with your VPN again.
1. Switch to another VPN server
UKTV Play may not work on certain VPN servers either because of IP bans, too many people being connected at the same time, or poor configurations that lead to IP leaks.
That's why a quick fix is to launch your VPN app and pick a different server from the UK.
On your VPN app, expand the server list and type United Kingdom or UK in the search box.

From the resulting list, pick a server location in the UK and connect to it.

Open the UKTV Play again. As you can see, after switching the servers, it works without any errors.
Websites like UKTV Play may not work great with some VPN servers. For this reason, it's recommended you use a VPN that lets you switch servers as much as you want.
2. Change your timezone
Differences between your device's timezone and UKTV's might reveal your location. That can be the reason why your VPN seems to not be working.
Follow these prompts to set your PC's time zone to the one in the UK.
On your PC, go to Start.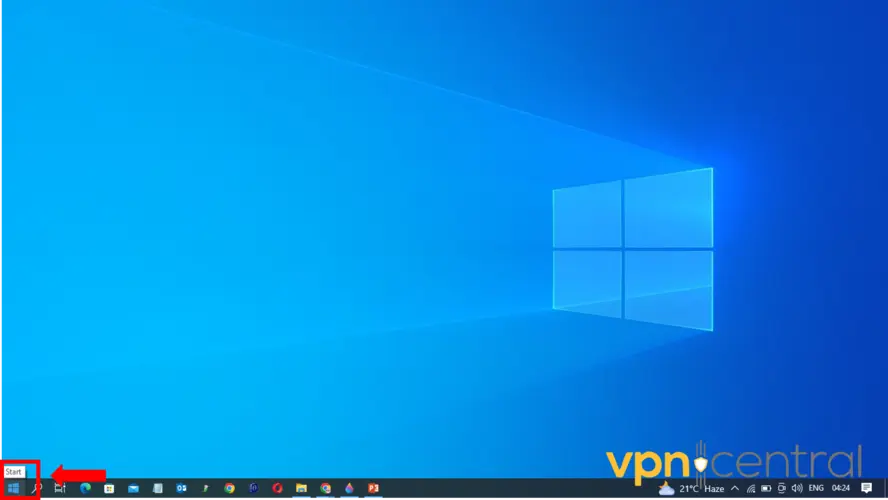 Go to Settings.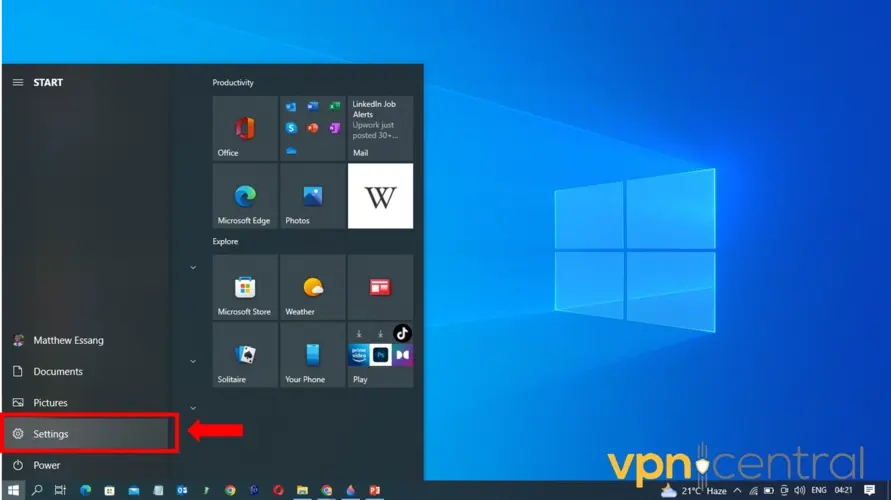 Click on Time & language.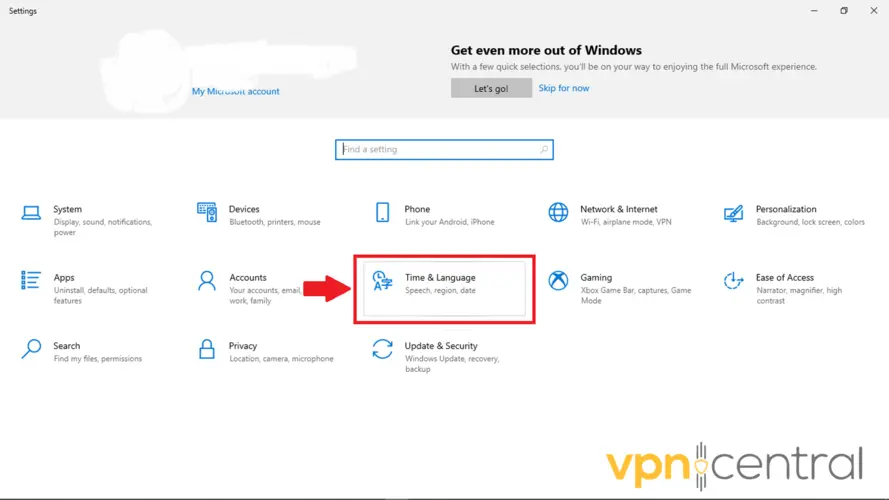 Select Date & time.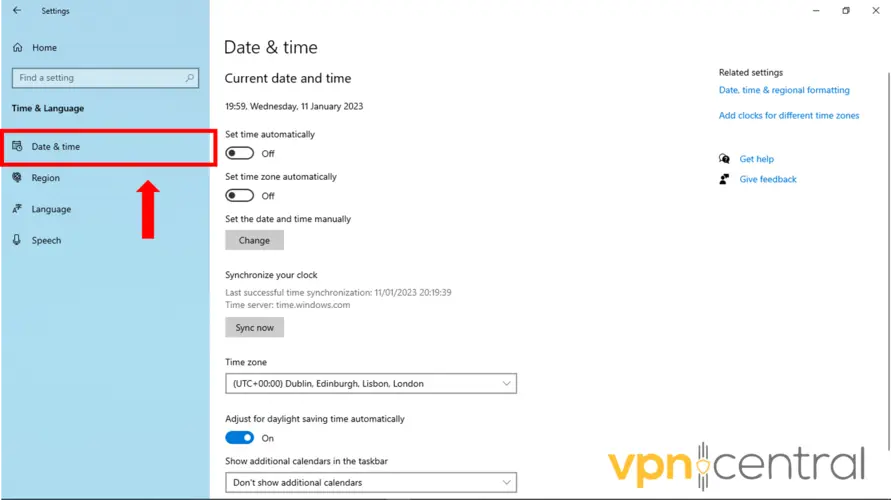 Switch off the set timezone automatically.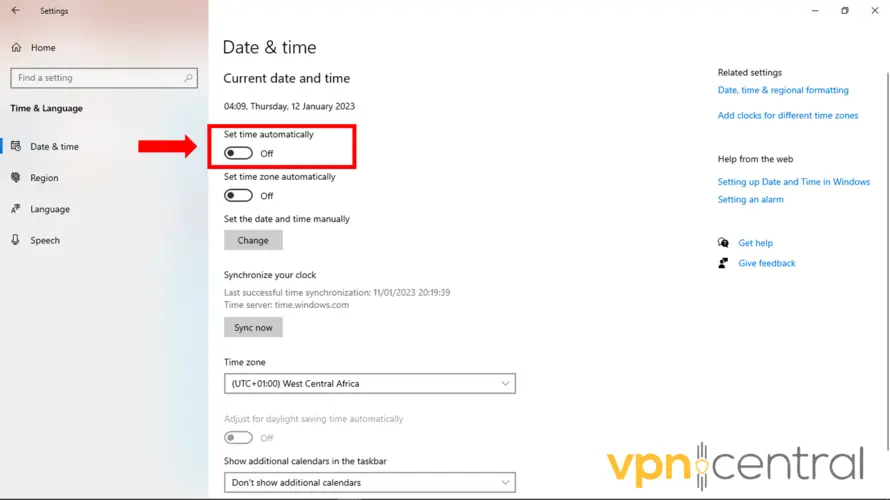 Click on the set time zone button.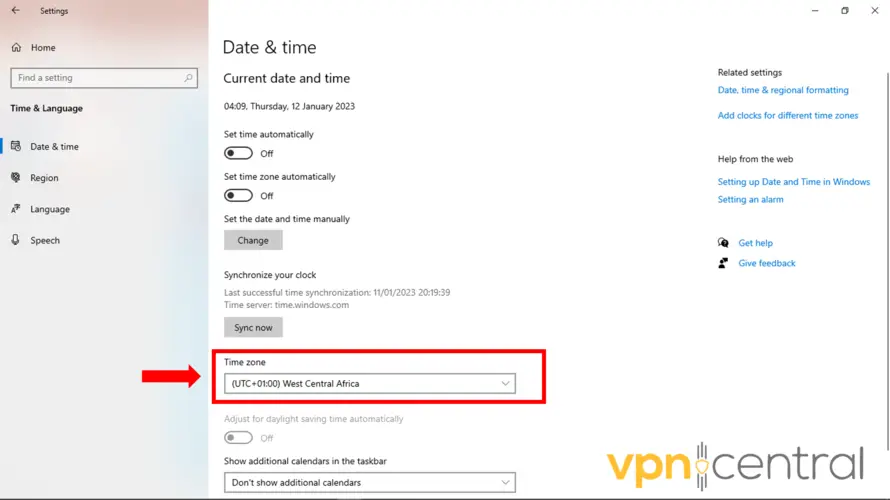 Select (UTC+00:00) Dublin, Edinburgh, or London.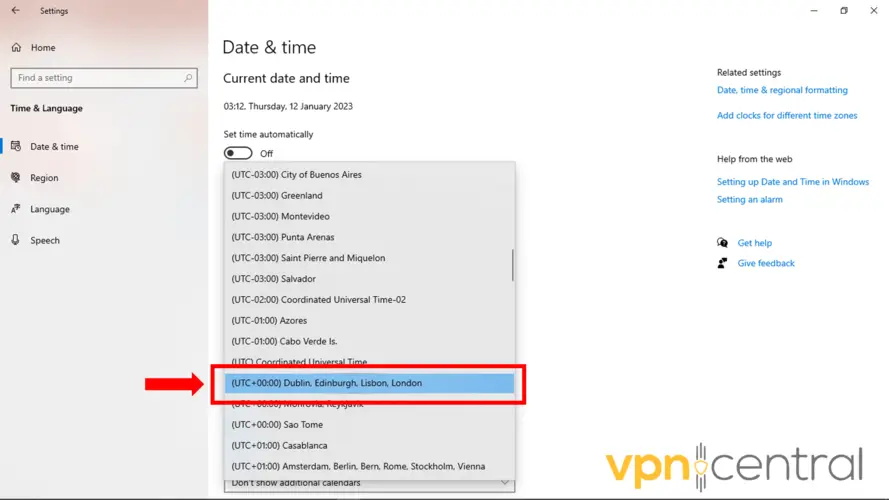 Try your UKTV Play app again.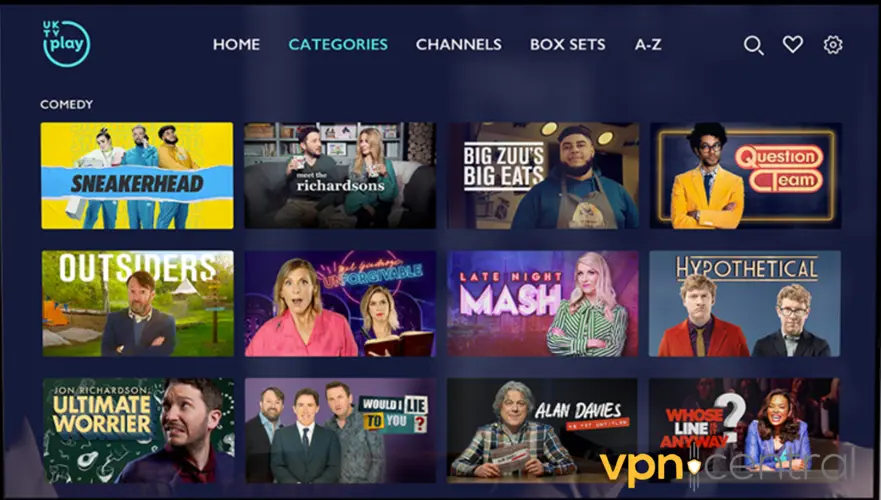 3. Change your VPN provider
Some VPNs have weak security that exposes your IP or they have limited servers in the UK.
Switching to a better VPN client ensures you get features such as killswitch which cuts off insecure connections and AES-256-bit encryption which ensures zero log browsing.
Here's how to use UKTV Play with ExpressVPN.
Subscribe to an ExpressVPN plan and download the software.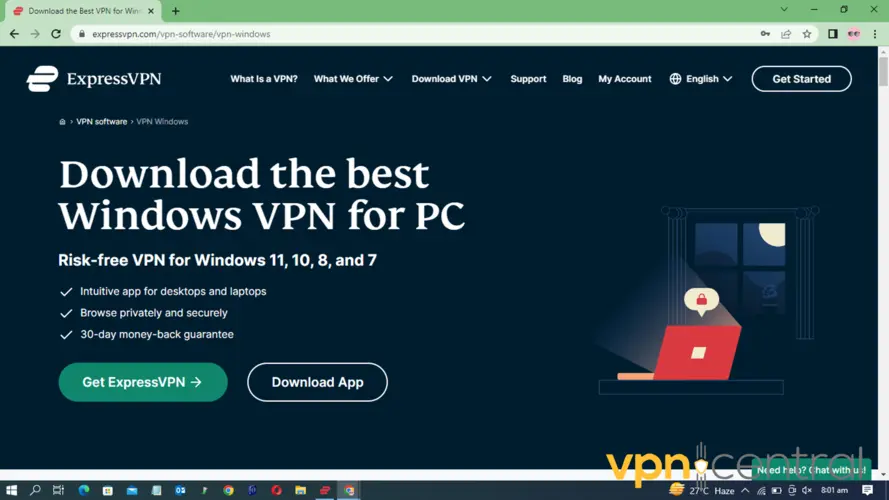 Install the ExpressVPN app on your computer.
Log in with your credentials.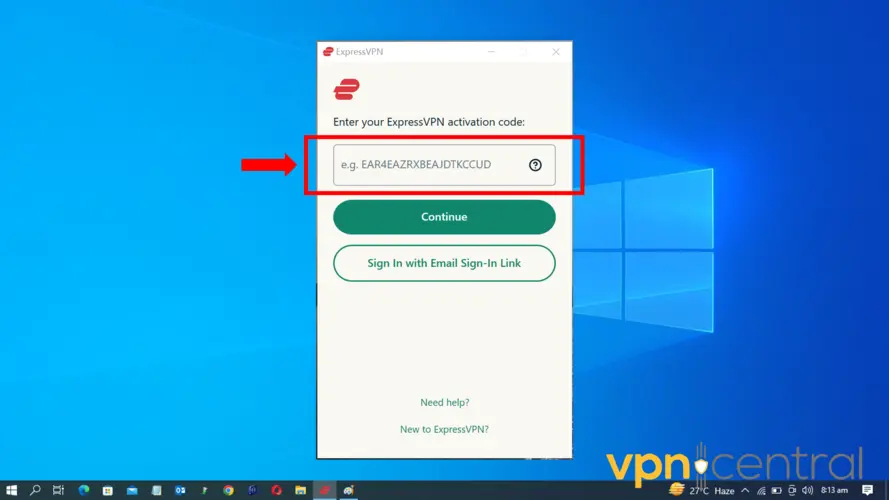 Select and connect to a UK server.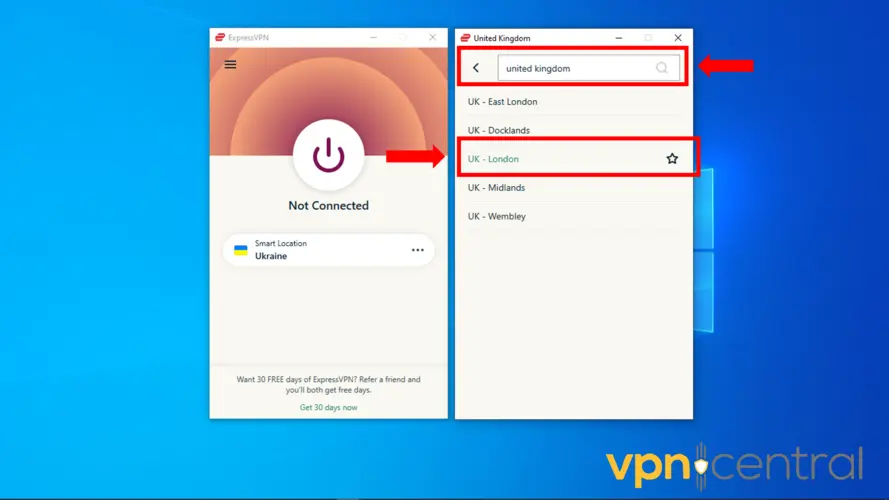 Try using streaming with UKTV Play.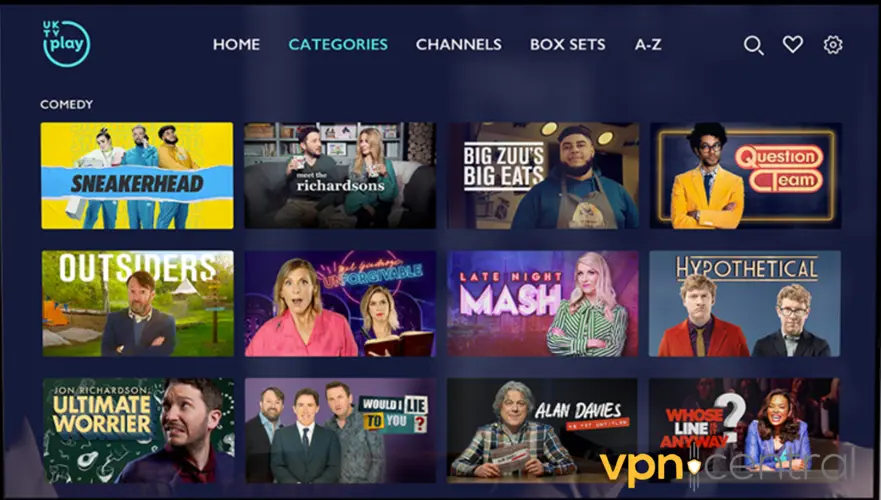 We recommend ExpressVPN because it's fast and supports buffer-free streaming. Not only is it great to unlock UKTV Play, but it's also suitable for other British platforms such as MTV UK or Sky Go.
The tool has robust privacy and security features, including military-grade encryption and a strict no-logs policy.
With over 3000 servers in 94 countries, including multiple options in the UK, users can easily access geo-restricted content and enjoy fast streaming speeds.
Plus, ExpressVPN offers unlimited bandwidth, ensuring you can browse and stream without interruption.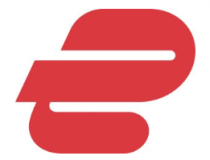 ExpressVPN
Enjoy seamless and restriction-free streaming on UKTV Play using this foolproof VPN!
Wrap Up
If your UKTV Play is not working with a VPN, it's probably because your location or IP is still somehow visible.
Try switching devices, servers, and time zones. Ultimately, you can change your VPN provider.
Even when you are outside the UK, with the steps listed above, you can enjoy your favorite UKTV Play videos and channels!