Hulu is officially unavailable in Mexico.
So, unless you stream while connected to a VPN, you won't have access to your shows south of the border.
Why do you need a VPN to watch Hulu in Mexico?
It's mainly because the streaming service has international geo-restrictions.
Generally, only eyeballs in the States can view its content. If you're not physically located in a US territory, it won't grant you access.
In Mexico, a VPN can come to your rescue. It can spoof your location and bypass the streaming service's restrictions, making it appear that you're in the US.
A VPN does this by masking your device's real IP address and replacing it with one registered in the US.
Your IP reveals your general physical location, so broadcasting a fake one to Hulu is a tried-and-true method to stream its content from Mexico.
How to watch Hulu in Mexico with a VPN
Of course, Hulu tries to restrict VPN use. It's always on the hunt for IPs tied to VPN services and blocks them when detected.
Considering that VPN vendors and streaming platforms constantly have to outsmart each other, it's important to use a service that lays an emphasis on unblocking Hulu.
For this reason, you should:
Go with PIA (Private Internet Access)
PIA is our top pick for the job. It has servers in all 50 US states and is optimized for streaming, so you can enjoy all your favorite shows in high quality.
Here's how to get it up and running:
Visit PIA's website and pick a subscription.

Install the right app for your system.

Open your VPN.
If you're using an Android device, tap Current Region to see all of PIA's server locations.

Search "US."

Select the American server location you like.
Once connected, enjoy watching Hulu in Mexico.
Best VPN services for watching Hulu in Mexico
Abundant American IPs, streaming-friendly servers, and fast, secure VPN tunnels are what you should look for when choosing a Hulu unblocker.
It's hard to find all of these qualities in one product. But after testing dozens of our VPNs, we'd highly recommend these ones:
PIA — widest selection of US IPs
CyberGhost — Hulu-optimized VPN servers
ExpressVPN — highest streaming speeds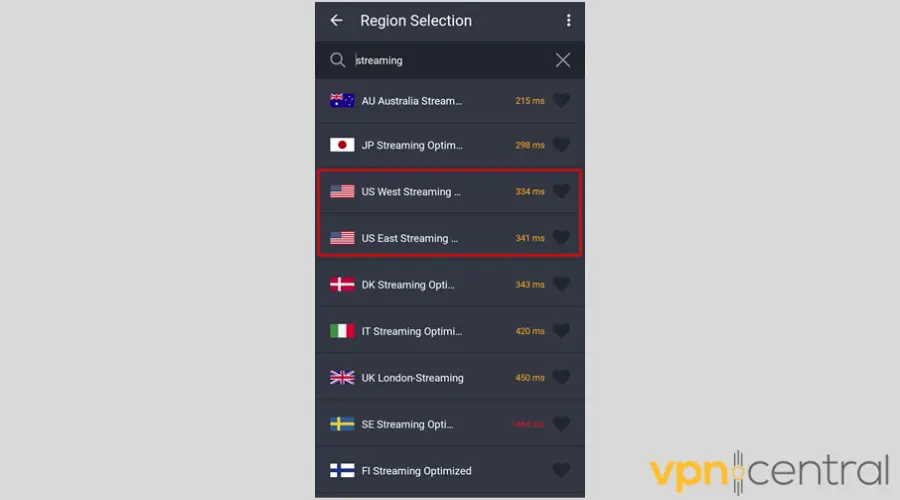 PIA has RAM-only, 10Gbps hardware in every US state. So, unblocking Hulu in the closest location to you is a non-issue.
What's more, this VPN has a pair of streaming-optimized server options. One is on the East Coast and the other is on the West.
As far as VPN protocols go, PIA supports OpenVPN, IKEv2/IPSec, and WireGuard. Among all open-source tunneling protocols, these three deliver the healthiest balance between speed and security.
You get native apps for macOS, iOS, Linux, Windows, and Android, as well as extensions for Chrome, Firefox, and Opera.
Also, PIA is a router VPN. So, you'll be able to secure your traffic from any device on your network by setting it up on your WiFi router.
This VPN vendor's home base is in the heart of the Fourteen Eyes Alliance. But PIA's no-logs policy has withstood scrutiny.
Pros
Largest server network on the market
10-device simultaneous connection cap
Free trial on Android and iOS
Cons
US headquarters
Unavailable ad and malware blockers on iOS and Android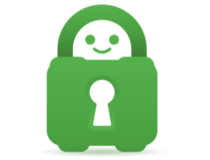 Private Internet Access
Benefit from servers in all US states and easily unblock Hulu from anywhere.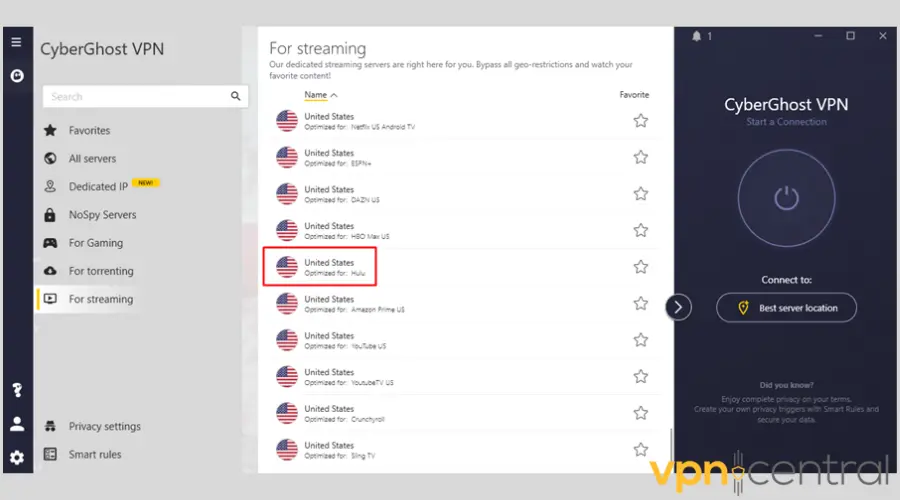 What separates CyberGhost from the rest is having specialty VPN hardware engineered to specifically unblock Hulu.
On top of that, this VPN has over 1,400 RAM-only, 10Gbps servers scattered across nearly a dozen American cities.
Similar to PIA, CyberGhost uses OpenVPN, IKEv2, and WireGuard to create encrypted tunnels and move streaming traffic quickly.
This VPN is compatible with WiFi routers too. But you can easily install it on any device running macOS, iOS, Android, Windows, and Linux. If you prefer streaming on a browser, you'll love its Chrome and Firefox extensions.
Pros
Romania headquarters
7-device simultaneous connection cap
Free trials on Windows, macOS, iOS, and Android
Cons
No obfuscation tech
No NoSpy VPN servers in the US
Unfinished 10Gbps global network upgrade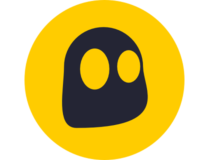 CyberGhost
Enjoy top-notch quality with CyberGhost's streaming-optimized servers.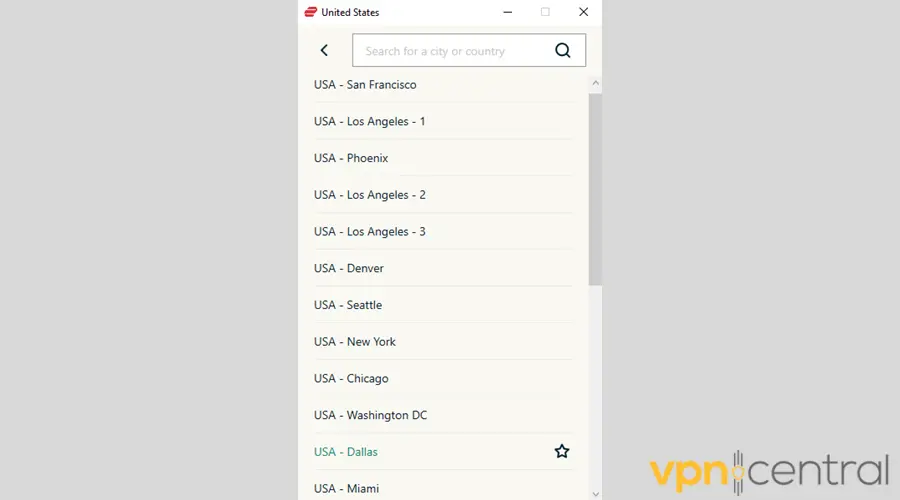 ExpressVPN doesn't have streaming-optimized servers but compensates with raw performance. Its US network covers 17 locations, representing a rich variety of American IPs.
Although this VPN vendor has yet to adopt WireGuard, it has developed its own protocol called Lightway. You can set it to use either AES or ChaCha20, the latter of which mirrors WireGuard's cipher
Plus, ExpressVPN gives you the option to establish encrypted data tunnels via OpenVPN or IKEv2.
In the compatibility department, this VPN outshines PIA and CyberGhost. It's arguably the best router VPN on the market. And it has dedicated apps not only for macOS, iOS, Windows, Android, and Linux, but also for Fire OS.
Lastly, you can add ExpressVPN to Firefox, Edge, Chrome, Vivaldi, and Brave via its extensions.
Pros
Configurable Lightway encryption
British Virgin Islands headquarters
Free trial on Android and iOS
Cons
$8.33–$12.95/month plan prices
5-device simultaneous connection cap
Unfinished 10Gbps global network upgrade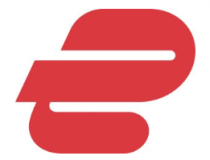 ExpressVPN
Stream Hulu from any country and benefit from the highest level of security with ExpressVPN.
How to pay for Hulu in Mexico
Hulu currently accepts payments only from United States residents. Fortunately, there are different ways around this limitation.
Let's check them out:
Hulu Gift Card
This is an easy-to-use prepaid card for Hulu subscriptions. You can buy one from Amazon, Walmart, MyGiftCardSupply, etc.
It works in the following way:
Purchase a Hulu Gift Card.
Check your email for the card's 12-digit code.
Turn on your preferred VPN.
Connect to a server in the United States.
Register for a Hulu account.
Access the Payment and Information section.
Enter the 12-digit code under Promotional Code.
Click Redeem and start streaming Hulu.
Hulu Gift Cards come in various denominations ranging from $25 to $100. Some marketplaces charge slightly higher while stocks last.
US Virtual Debit Card
Another way to pay Hulu is by using a virtual US debit card. It's ideal for settling payments on any platform within the United States.
Here's how to use it:
Purchase a US debit card from US Unlocked.
Load the card with an acceptable amount.
Power your VPN and connect to a US server.
Register for Hulu.
Access Payment Information under the Accounts page.
Locate Update Payment.
Enter your virtual debit card's details.
Subscribe to watch shows.
The only drawback is US virtual debit cards attract monthly maintenance fees. But they're convenient if you want to watch Hulu in Mexico.
Buy a one-time usage account
This preactivated premium Hulu account is only valid for 30 days. It's super cheap and readily available on marketplaces like eBay.
Here's how to use it:
Go to eBay and register an account.
Buy a preactivated Hulu account.
Check your eBay messages for the logins.
Start your VPN and connect to a US location.
Open Hulu on your favorite device.
Use the login details from Step 3.
Start streaming.
Unfortunately, one-time usage Hulu accounts expire after a month. That means you'll lose any personalizations and lists that you create.
Get a US PayPal
Hulu currently supports PayPal accounts with a verified United States physical address. You require someone in the US to create one.
Don't expect a random stranger to do it for you. You'll need to convince a close friend or family member.
Follow these steps once you succeed:
Register for a PayPal account in Mexico.
Load a reasonable amount to the account.
Transfer the funds to your US PayPal.
Open your VPN and connect to a US server.
Sign up for Hulu.
Go to Payment Information on the Account page.
Select Update Payment and choose PayPal.
Connect your PayPal account and subscribe.
Start streaming.
PayPal can manage your subscription on auto-pilot. But ensure you have some money in your account to prevent inconveniences.
Share a Hulu account
Hulu supports up to two simultaneous streams per subscription. So, why not share an account with a friend or family member in the US?
Do the following if you're lucky to get one:
Open your VPN and choose a US server.
Connect the VPN.
Access Hulu on your device.
Use the shared credentials to sign in.
Start watching shows.
Sharing is caring, but don't abuse other people's kindness. Contribute to Hulu's monthly payments whenever possible.
Can I watch Hulu in Mexico with a free VPN?
You can use a free VPN to watch Hulu in Mexico. However, it will be a waste of time and effort.
Such services offer below-average performance. That's due to having fewer servers alongside tons of users.
Accordingly, expect buffering and sub-par picture quality due to slow speeds. Screen freezes will also be a norm as a result of connection drops.
And it gets worse:
As you might be aware, there's nothing like free lunch. The providers will collect your browsing data and sell it to third parties.
Unlike paid versions, the services employ insecure network protocols. This leaves your connection open to malware, viruses, and cybercriminals.
That said, you should prioritize using a premium VPN. Our recommendations above offer top-notch security, fast speeds, and hardened privacy policies.
What to watch on Hulu in Mexico
Hulu's catalog of 2,500+ shows can't compare against Netflix's 17,000+ titles. But it's all about quality as opposed to quantity.
Below are the top shows to stream on Hulu:
Helstrom – The heirs of a brutal serial killer embark on a battle against a world full of demons.
Monsterland – Strange beasts force desperate people to take action into their hands.
Scandal – A former media relations personality becomes an influential White House damage control consultant.
The Great – This show revolves around Russia's longest-serving female ruler in history.
Normal People – Love birds unexpectedly change, complicating intimacy in their relationships.
Motherland: Fort Salem – Three young women learn witchcraft to defend their country against terrorists.
Little Fires Everywhere – Every family has skeletons in the closet that can explode when exposed.
OnlyFans: Selling Sexy – The documentary explores the money-minting adult content platform, OnlyFans.
The Terror: Infamy – A young man explores the cause of bizarre deaths affecting the Japanese American community.
The Little Things – Two cops go on a manhunt for a serial killer on the loose.
The Locksmith – An ex-convict locksmith comes out of jail, only for crooked cops and gangsters to demand his services.
Blood – A family dog escapes into the forest and returns blood-soaked, rabid, and vicious.
Focus – A big-time swindler recruits an attractive woman but quickly falls for her charms.
Shirley – A horror novelist finds inspiration for the next book from a young couple living with her family.
The Assistant – Watch an assistant to a powerful executive unearth her boss's abusive escapades.
Hulu continues to add tons of content every month. So, you're bound to find something you'll love.
You may be also interested in:
Wrap up
Unfortunately, Hulu is still unavailable outside the US.
But if you follow our advice and use a reliable VPN for Hulu in Mexico, you can easily watch your favorite shows while away.
Which one of our recommended services unblocked Hulu for you? Comment below!