While you can use a VPN on devices like desktops, and tablets, many people prefer using it on their mobile phones.
Probably because it enables them to access a website or service securely while on the go.
However, some users report they experience issues with VPN not working on data. The internet doesn't work at all, is very slow, or they have issues maintaining a VPN connection when using a mobile hotspot.
If that's your case, don't worry– we researched and tested some troubleshooting steps that can help you resolve this issue and get your VPN working again.
So, keep reading to find out why you can't connect and how to fix it.
Why is your VPN experiencing issues with data?
There are several possible reasons why you can't connect to VPN when using mobile data. The most common culprits include:
Poor mobile data signal
You're using outdated VPN software
Battery optimization settings prevent the VPN from running in the background
The server you're trying to connect to may be experiencing issues
IPv6 incompatibility
Your ISP is blocking VPN traffic
Now let's go ahead and see how you can fix those.
How to fix your VPN when it's not working on data?
The fixes below tackle various possible underlying causes, so make sure to check and try out a few if you don't get it right the first time.
1. Change your server
Your VPN may not work on data because of IP bans or too many people connected to a server simultaneously.
In this case, you may need to switch your servers to another working one.
Here's how to do that:
On your VPN app.
Disconnect from the current server.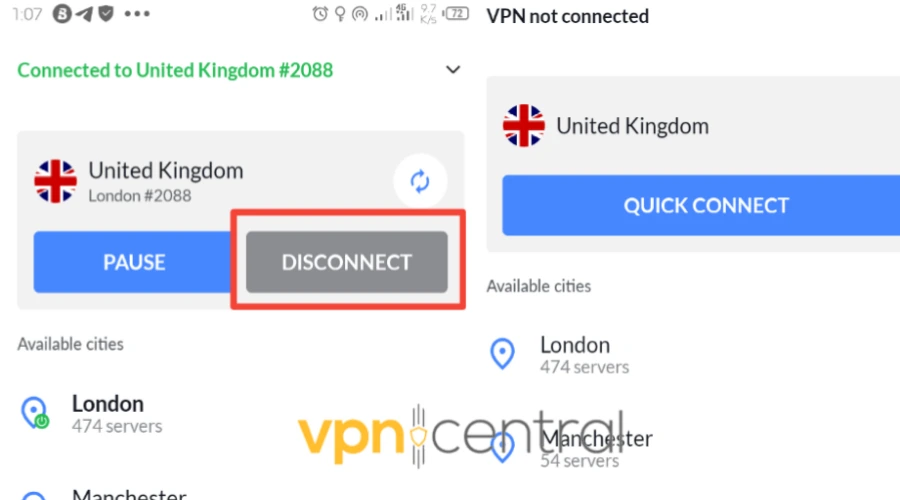 Expand the server list and select your desired location on the list.
Connect to the server.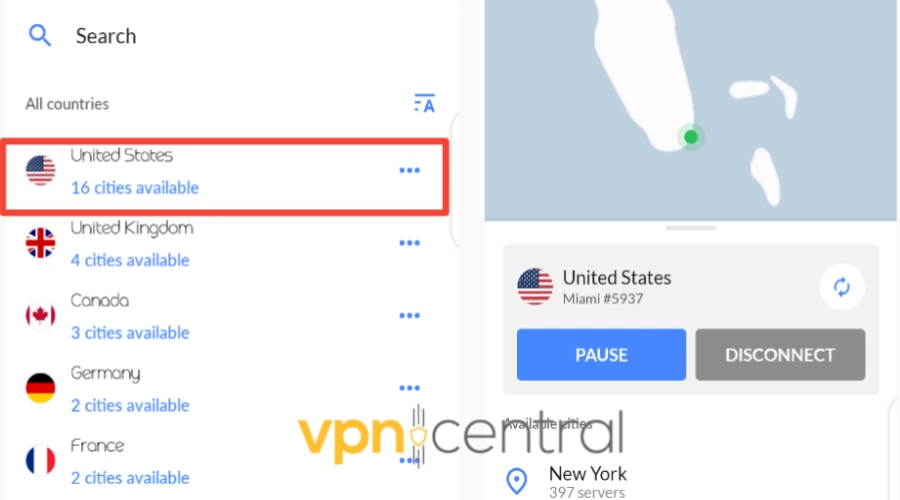 Try browsing or opening using an app again, it should work now. If not, try a few more servers.
2. Change your battery optimization settings
If you use an Android phone, battery optimization settings on your device may prevent the VPN app from running in the background, you need to disable it to see if that's the case.
Here's how to do it:
Android battery optimization settings
Navigate to Settings on your Android phone.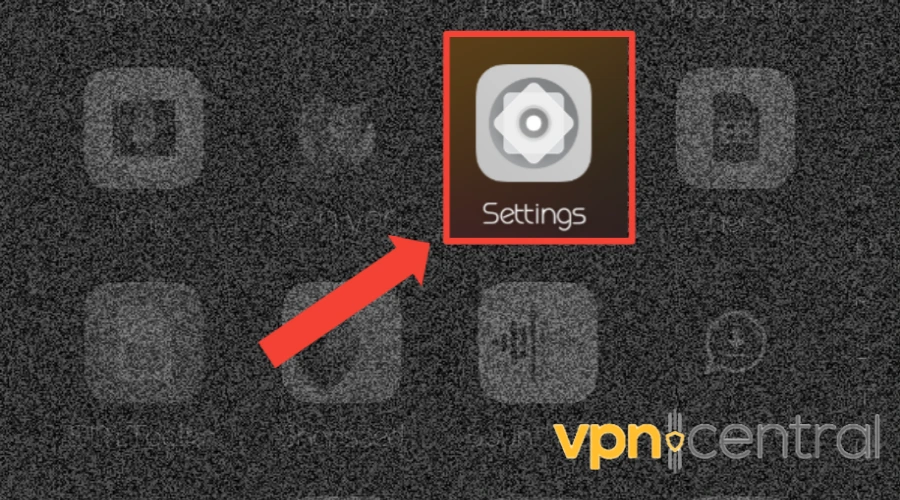 Tap on Battery Lab.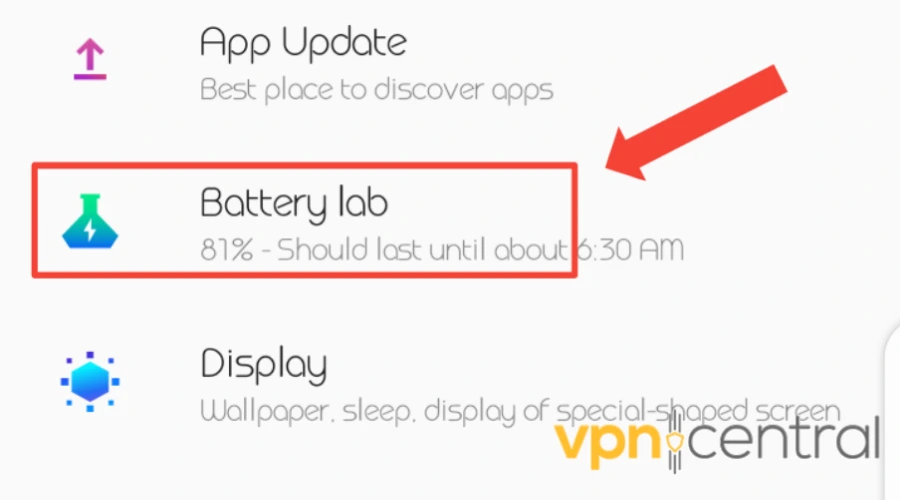 Tap professional settings.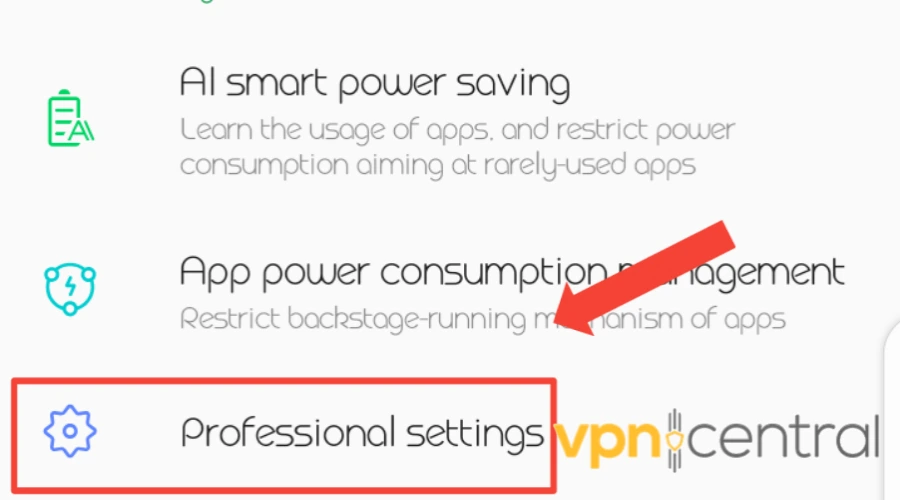 Tap on Advanced Settings.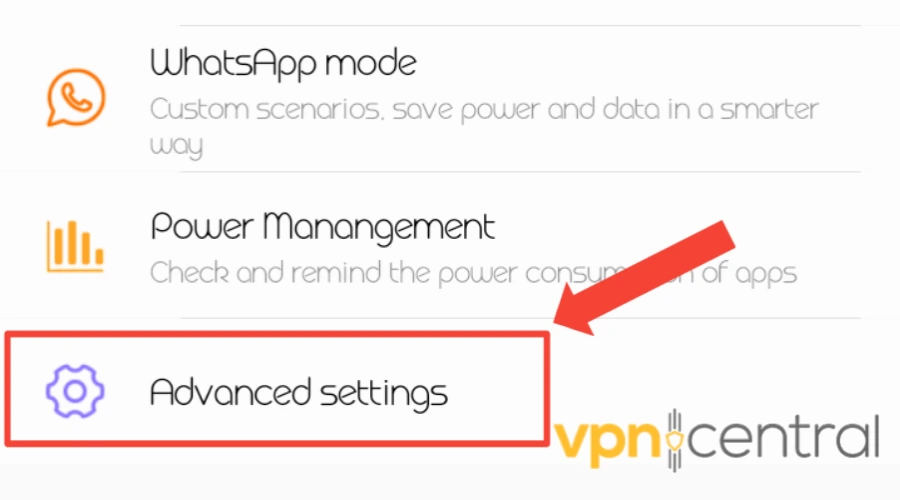 Click on battery optimization.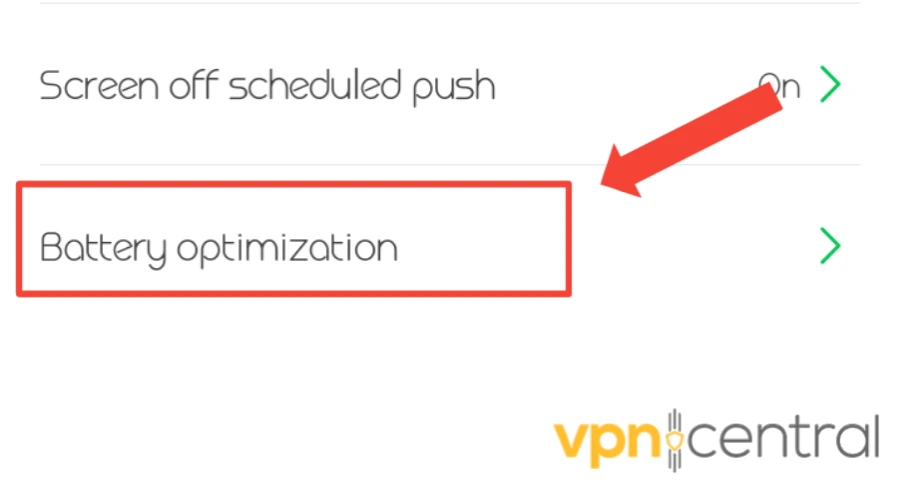 Select all apps and the VPN app from the list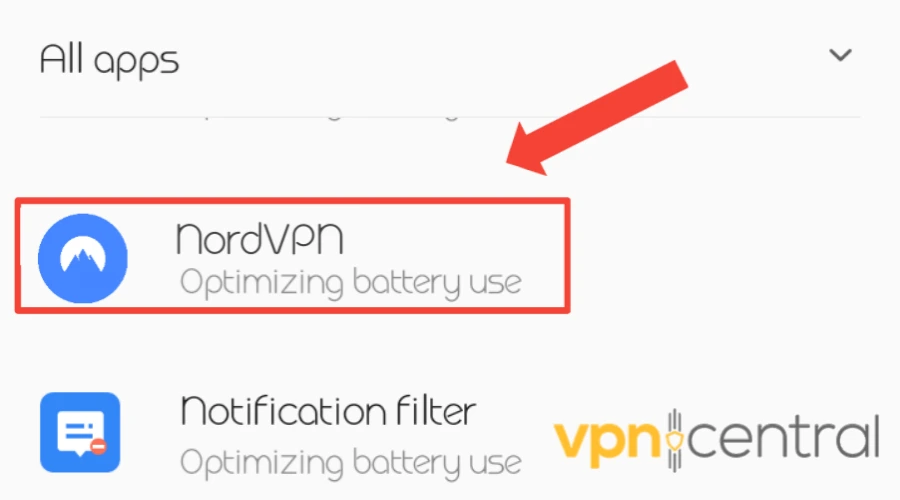 Check the Don't optimize button from the pop-up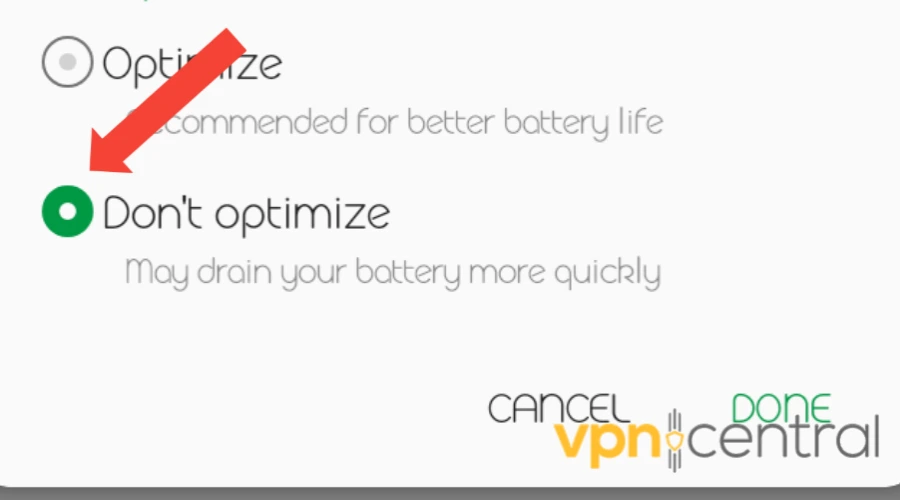 Click on Done.
iPhone battery optimization settings
If your VPN is not working on your iPhone's mobile data, you can do a similar trick as Android users and enable the Background App Refresh option for mobile data.
When your iPhone's background activity feature is off, it indicates that the battery is not using or slowing down some of your apps from working in the background — that is, while you are using another app.
In this case, you have to turn on the background app refresh feature.
Here's how to do that.
Go to Settings.
Tap on General.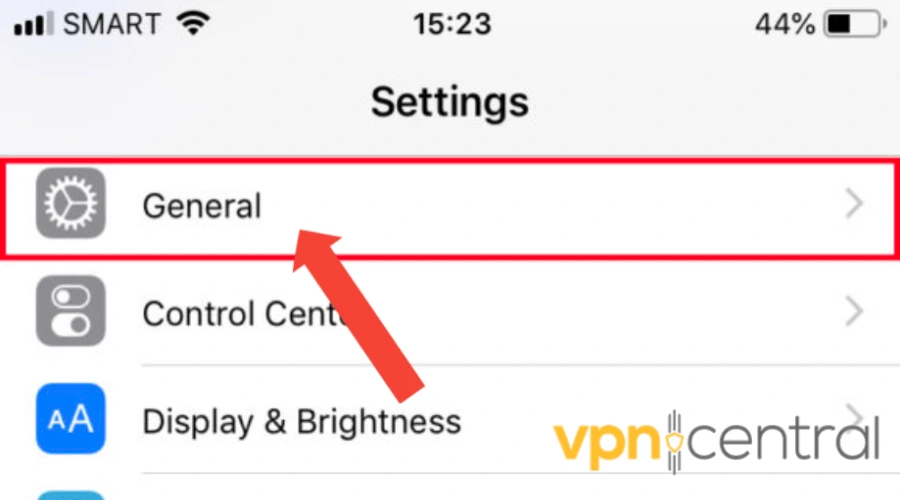 Then tap on Background App Refresh and select Wi‑Fi & Mobile Data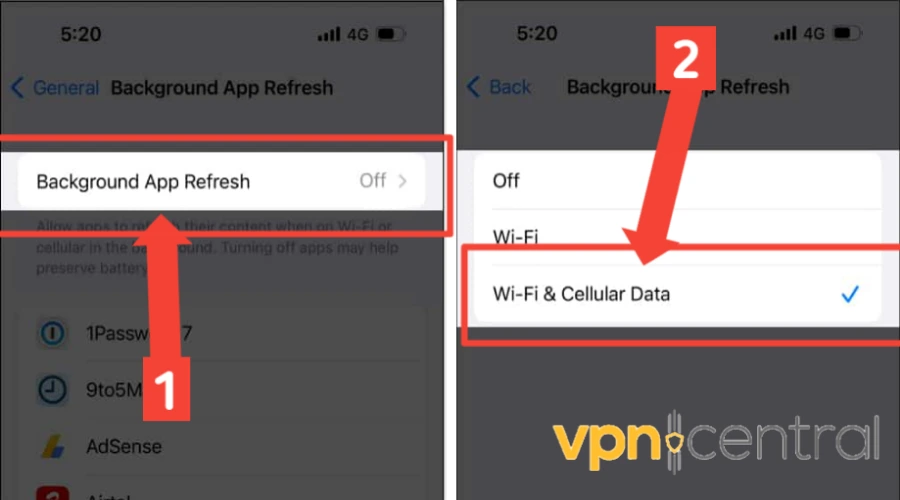 Tap on On to turn on Background App Refresh entirely.
3. Reset your network settings
Sometimes you need to reset your network to restore it to default to fix internet and connectivity issues related to VPN not working on data.
This lets you clear off any unknown settings interfering with your internet connection.
Android network settings:
To reset network settings on Android devices, follow these steps.
Tap Settings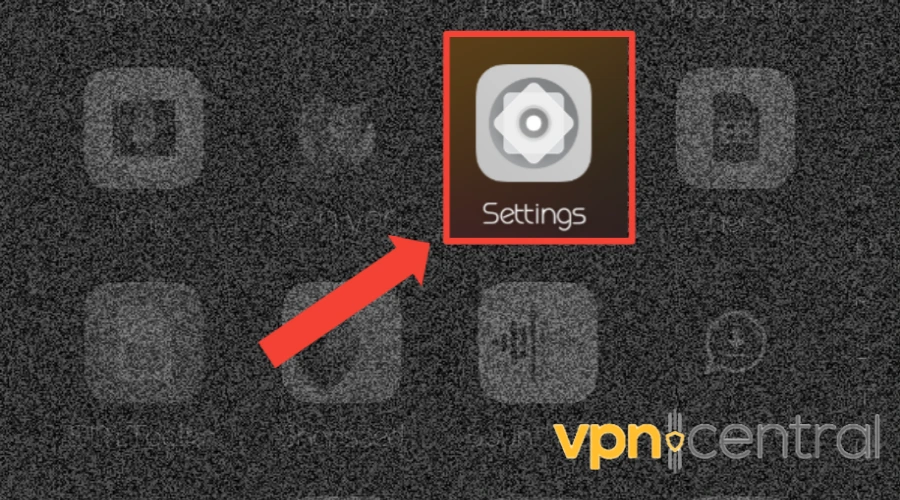 Tap on System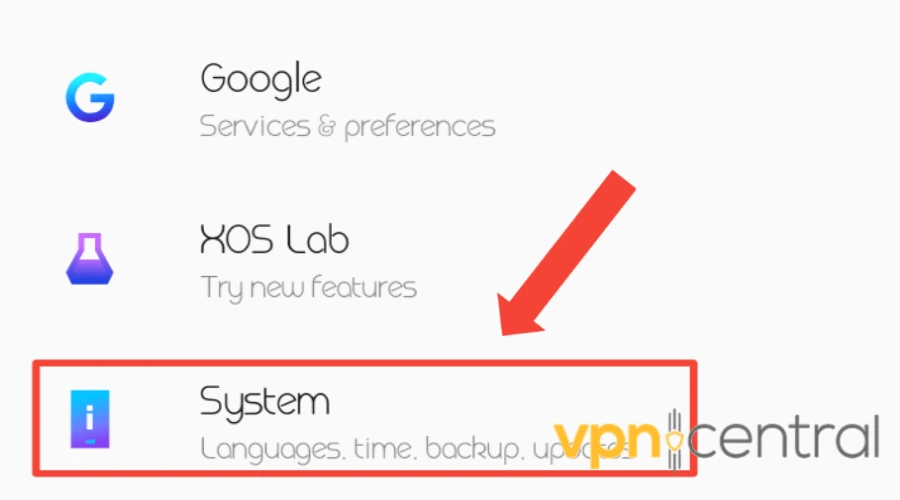 Then click on Advanced
Tap Reset options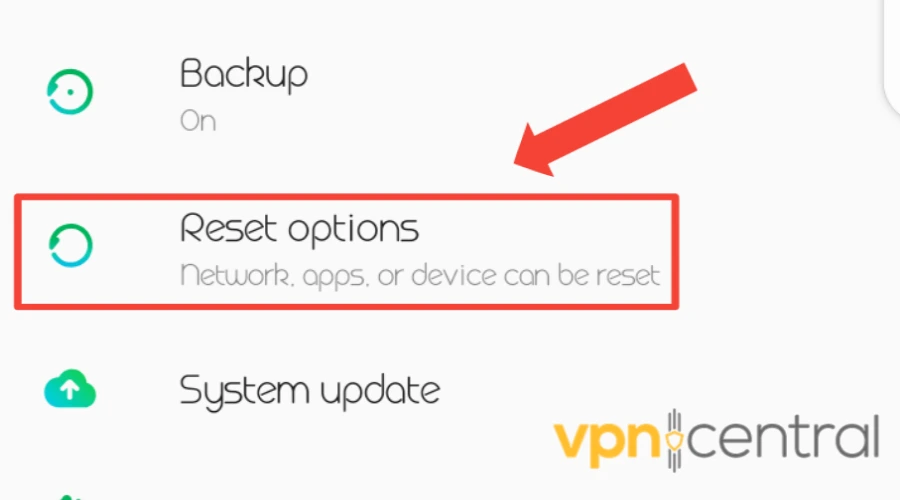 Reset network settings.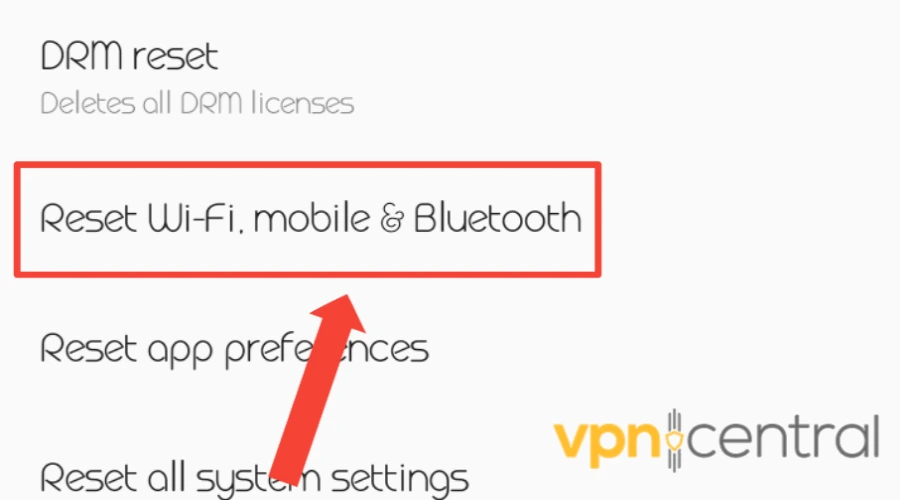 Tap RESET SETTINGS.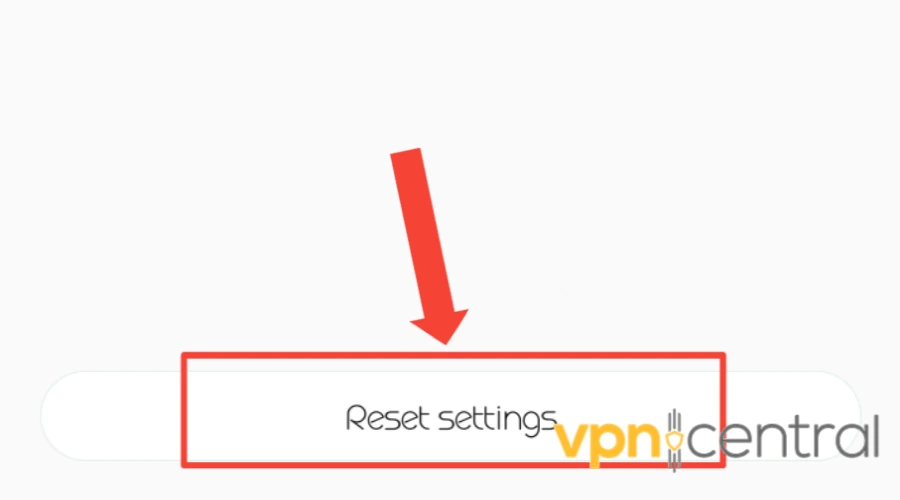 iPhone network settings
For iOS users, you can follow the steps below.
Go to Settings
Tap on General
Tap Reset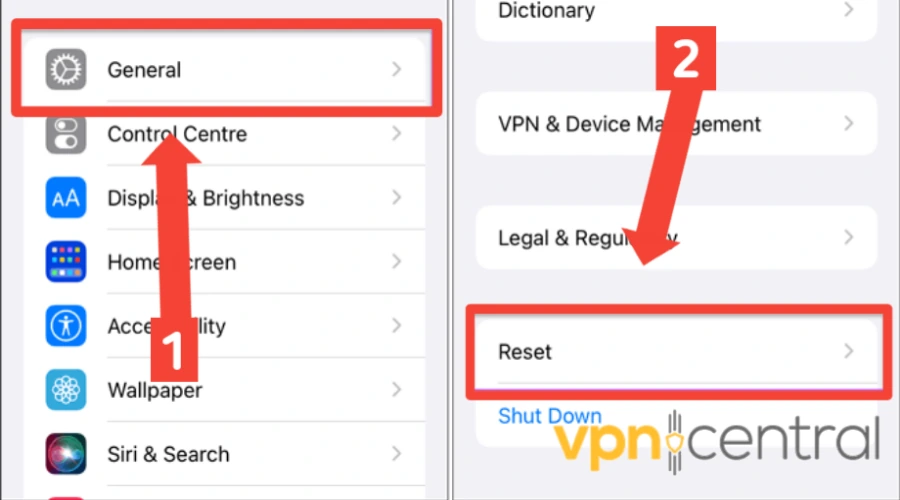 Then Reset Network Settings.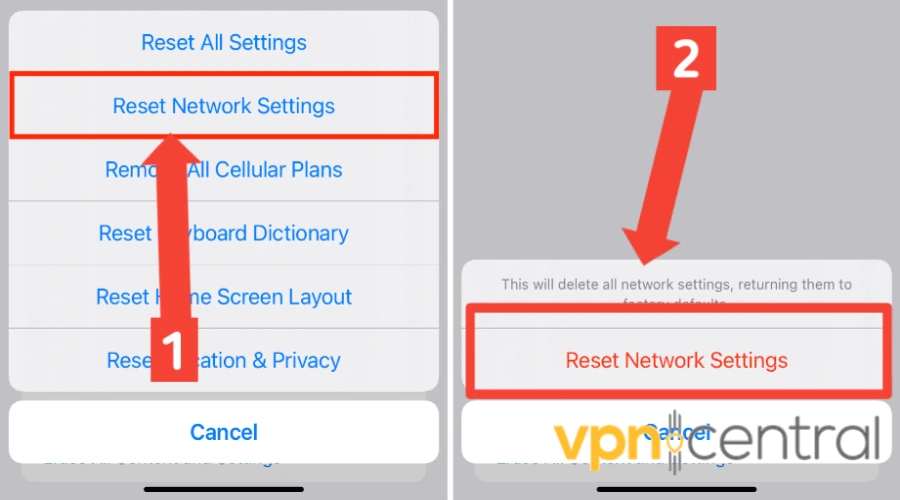 Enter your passcode if prompted.
Resetting network settings restore default WiFi, mobile data, and Bluetooth settings, enabling background data sync.
Plus, it changes the preferred mobile network type to the best available one and resolves any network connection issues caused by outdated or incorrect settings.
However, this action deletes all WiFi SSIDs, disconnects tethered interfaces, and forgets paired devices.
4. Change your VPN provider
If none of the above solutions work, it might be time to consider switching to a different VPN provider.
Some VPNs may have technical issues that prevent them from working properly, while others may not be well-optimized for use on mobile devices.
We've tested a few VPNs on mobile data, and we found out NordVPN works perfectly on mobile data.
Here's a guide on how to set it up.
Subscribe to a NordVPN plan and download the software compatible with your device.

Install the NordVPN app on your phone.
Log in with your credentials.

Connect to a server.
Try using the internet again. Only enable mobile data to be sure the VPN is working with it.
NordVPN has over 5600 optimized servers in 60 countries to help ensure a faster connection.
Plus, If you prefer not to choose your servers manually, you can select Quick Connect, which picks the most suitable server based on your location.
Moreover, to prevent set-up conflicts that will interfere with the VPN, NordVPN will turn off IPv6 on its own. You don't have to configure anything manually.
In addition, it offers next-generation encryption, as well as high-performance speed and stability for mobile devices.
And you can choose between NordLynx, IKEv2/IPSec, OpenVPN for iOS devices, and NordLynx, and OpenVPN for Android devices.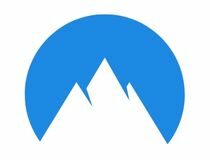 NordVPN
Upgrade to one of the market's leaders for high-speed and error free connections, even on data!
Wrap Up
If your VPN is not working on data, it may be due to poor network coverage, outdated VPN software, or other issues.
Try the solutions listed above for your specific mobile device. If all else fails, consider changing your VPN provider.
With these solutions, you should be able to bypass geo-restrictions and access your desired websites and apps without any issues.
---