Connecting to specific locations on your VPN can be a real headache, especially if your service of choice doesn't feature enough servers.
For instance, you may need to connect to a server in Philadelphia, but don't know which VPNs offer Philadelphia servers.
Although oddly specific, that's exactly why we're here. We'll help you identify the best VPNs with Philadelphia servers, regardless of the reason why you need to establish a connection to this region.
Why would you want Philadelphia VPN servers?
This request is not exactly common, and, as it turns out, it's quite difficult locating a VPN with Philadelphia servers.
Reportedly, this region does not excel when it comes to infrastructure, which drives potential server costs up. This is probably why big names in the VPN industry decided to go with New York servers, which are in immediate proximity to Philly.
Servers are cheaper, the infrastructure is better, and everybody wins. A VPN with servers in New York or Pennsylvania will help you increase internet speed and protect your data.
However, New York servers can't do one thing, which is to allow you to view Philly local sports on streaming services. You'll need a local server to circumvent restrictions.
YouTube TV, or Sling TV, for instance, fetch local TV content for you, so it makes sense that having a Philadelphia connection will let you view local Philly content.
Long story short, you can't watch local live streams of the Philadelphia Eagles, 76ers, Flyers, or Phillies without a VPN connection that points to this region.
This is a good enough reason to look for a VPN service that has servers for this specific region.
What are the best VPN services with Philadelphia servers?
1. Windscribe
Windscribe is a VPN service based in Ontario, Canada, and is currently the only VPN we found to provide servers in Philadelphia.
This VPN is available as a downloadable app for Windows, Mac, and Linux operating systems, for iOS and Android mobile devices, and as a browser extension for Chrome, Firefox, Opera, and MS Edge.
Also, you can get it on your Amazon Fire TV, Nvidia Shield, and KODI TVs. If you wish, you can configure it on your router as well so that all the devices connected to it can use Windscribe at once.
Windscribe comes with a free plan that includes 2 GB/month of data, unlimited connections, and access to over 10 countries. If you confirm your email address, you will get an upgrade to a 10GB/month free plan.
In addition, you can add an extra 5GB of data to your free plan by tweeting about Windscribe or even more by referring the VPN to your friends.
With Windscribe, you can enjoy full online anonymity and security while surfing the web. Also, you will be able to get around geo-blocking in no time.
In order to ensure your online protection and privacy, Windscribe uses military-grade AES-256 cipher with SHA512 auth and a 4096-bit RSA key encryption for its desktop applications, and TLS 1.2, ECDHE-RSA with P-256 key exchange, and AES-128-GCM cypher for the browser extensions.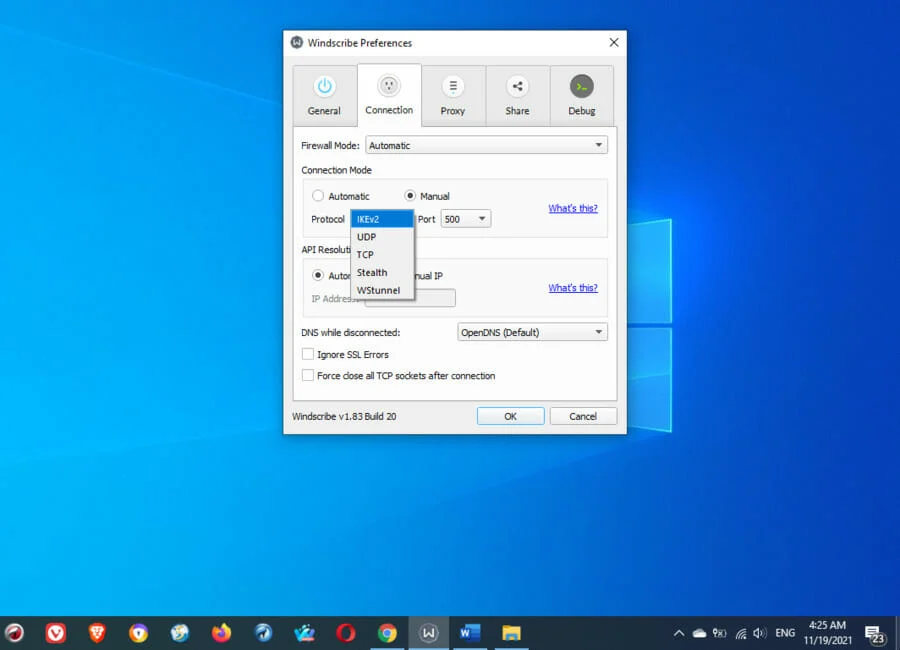 It also routes the data between your device and the VPN server by using the IKEv2 (default), OpenVPN (UDP and TCP), Stealth, and WStunnel VPN protocols.
In addition to IP masking and strong encryption, there are other features that you can enjoy with Windscribe, including Firewall, Double Hop, R.O.B.E.R.T, and torrenting support.
Firewall is the name given by Windscribe to the kill switch feature, which is available for Windows and Mac and works by blocking all connectivity outside of the VPN tunnel to prevent any data leaks.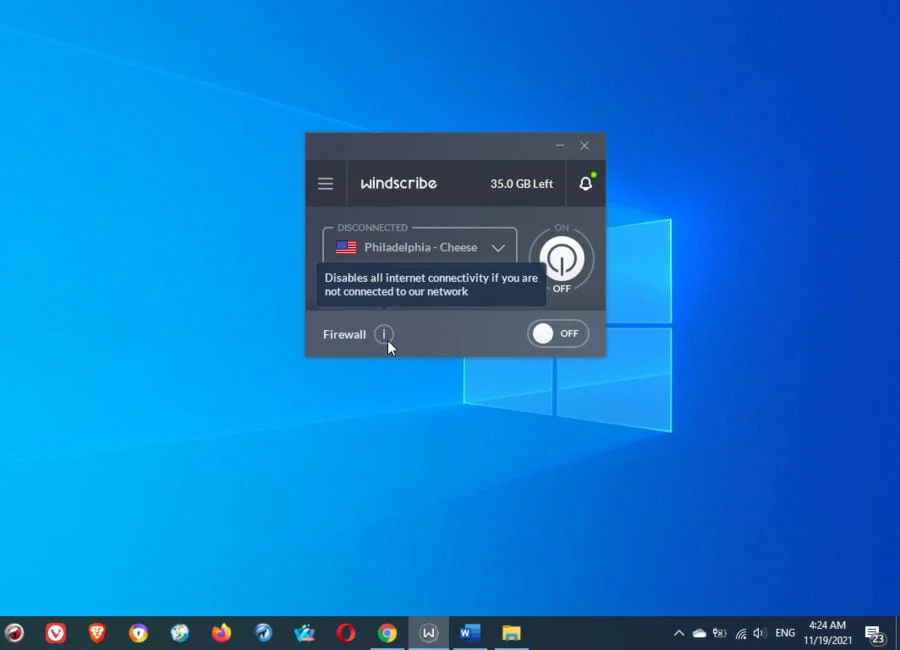 Double Hop allows you to route your traffic through 2 VPN locations instead of one. This is achieved by connecting to one location in the desktop applications and to another in the browser extension. The feature provides enhanced security and anonymity via double encryption.
R.O.B.E.R.T. is a premium feature that blocks trackers and ads and also reduces the risk of infection.
It is totally customizable by allowing you to create a unique set of blocking/whitelisting/spoofing rules to control your network the way you want.
More about Windscribe:
Servers in over 63 countries and 110 cities
No identifying logs
Unlimited number of simultaneously connected devices
30-day money-back guarantee
Comprehensive and friendly customer support
If you want to set up Windscribe on your device and connect to a Philadelphia server, go through the steps below in which we show you an example of how to set up the VPN client on a Windows PC.
Click on Download Windscribe.
Select the appropriate version for your device. For smartphones and tablets, go to the Google Play Store or the App Store to get the Windscribe app.
Install the VPN on your device.
Launch the VPN client and log into your account.
Go to the list of available server locations.
Expand the US East section.
Scroll down to the Philadelphia servers and select one to connect.
Now you should be connected to the chosen Philadelphia server.
If you completed all of the above steps accordingly, you're all set and should be able to view local Philly content without limitations.
Note that, although Windscribe has a free version you can use, it doesn't feature all the VPN locations.
For example, you won't be able to connect to the Philadelphia servers with a free plan. Thus, you'll need to purchase a premium subscription to unblock Philadelphia as well as other locations.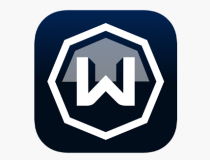 Windscribe
Need a fast VPN with Philadelphia servers? Windscribe might be just what you're looking for.
2. Other VPNs that might work
Finding a VPN service with a specific Philadelphia server can be very challenging. Of all the VPNs we tested, only Windscribe provided two such servers to which you can connect.
Nonetheless, you can try the following VPN products as well since they provide multiple US locations or regions, so Philadelphia might be among them.
ExpressVPN – fast VPN with great US coverage and servers in neighboring states and cities, equipped with unbreakable encryption
NordVPN – industry-leading privacy features and multiple US server locations like New York and Washington DC
Private Internet Access – thousands of US servers, some of which are located in cities neighboring Philadelphia, such as New York
Surfshark VPN

– budget-friendly VPN that supports unlimited connections and speedy servers in 25 cities in the US

CyberGhost VPN – secure VPN client with DNS protection and server locations in multiple US cities that can help improve Internet speed for those who connect from Philadelphia
Note that the services listed above won't allow you to select specific Philadelphia servers. Instead, you can connect to regions, and the VPNs will randomly assign you to one of the servers they own in that specific area.
Some users reported that these VPNs assigned them to Philadelphia servers from time to time. However, the rate of success is unknown, and there's no guarantee that a connection to a Philly server will be established in your case.
Final thoughts on VPNs with Philadelphia servers
All things considered, regardless of the reason why you need a VPN with Philadelphia servers, we can guarantee that Windscribe is what you're looking for.
We've tested this service and were able to connect to a Philadelphia server without hassle.
Furthermore, other services such as Private Internet Access or CyberGhost VPN might be able to allow random or indirect connections to Philly servers too.
And if you happen to look for a trustworthy VPN service that provides you with Pennsylvania servers, we've got you covered.
However, the fact that they don't allow direct connections to specific servers means that they're not guaranteed to work every time.