There are many benefits to learning how to play games that are not available in your country.
For example, some games are published months earlier in certain regions.
It's also common for different regions to offer different in-game content. This can include everything from completely different DLC to more blood or mature content.
Therefore, if you want to experience everything the game has to offer, you may have to look outside your own country.
Furthermore, different regions have different online servers that can be more active or provide a tougher challenge.
Here's everything you need to know about accessing geo-restricted games and content in other regions.
How to play games that are not available in your country?
Broadly, the best way to access games that aren't available in your country is to use a VPN. This changes the IP address used to connect to the game and can make it seem like you're in the required location.
Different publisher platforms and game stores have slightly different restrictions. Here's a step-by-step guide for creating an account from a different region, using Steam as an example:
Sign out of the Steam software and web account.
Register with ExpressVPN and download the Windows app.
Launch the VPN and sign in with your credentials.
Click the three dots to open the full list of server locations. Find the country associated with the game you wish to access.






Once connected, go to Steam on the web and click the Login link at the top of the page. If the page is in a foreign language, Chrome can automatically translate it.





Scroll down to find the Join Steam button and proceed to register an account.
Choose the same country as the region you wish to unblock, which should also be the same country as the VPN.
Complete the email verification process.
Launch the Steam software and sign in with your new details. You now have a new Steam account in the desired region and can access any games available in it.



You must be connected to the VPN whenever you wish to use this account or play games.
A tool like MORT can translate foreign games into your native language by using an onscreen overlay.
Note: Since Steam requires a billing method from the same region as the account, you may not be able to purchase games directly on Steam with your country's debit or credit card.
However, you have two options to get around this:
Purchase Steam Gift Cards in the desired currency from third-party sites like G2A or CDKeys and redeem them in Steam with the VPN turned on.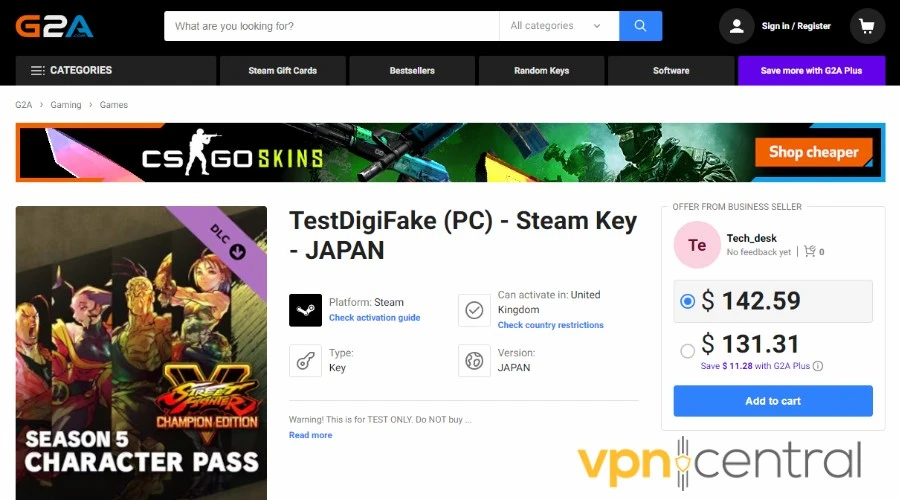 Purchase Steam game keys from third-party sites in the desired or "global" region and redeem them in Steam with the VPN turned on. The benefit of this is the games are usually cheaper too.
Although you can change the region of an existing Steam account, too many changes could get the account banned. It's best to keep a main account for your real country and create separate accounts for different regions.
How to download and install games that are not available in your country on mobile?
The same principles apply to mobile games. You must change your IP address to the region you wish to unblock and then change the region of the app store.
Here's how to change country on Google Play:
1. Download the ExpressVPN app for Android and sign in with your credentials.
2. Connect to a country where the mobile game is available. Do this by tapping the three dots to open the full list of server locations, then tap the country to connect.
3. Go to Android settings, then open the list of installed apps.
4. Locate Google Play and tap Force Stop.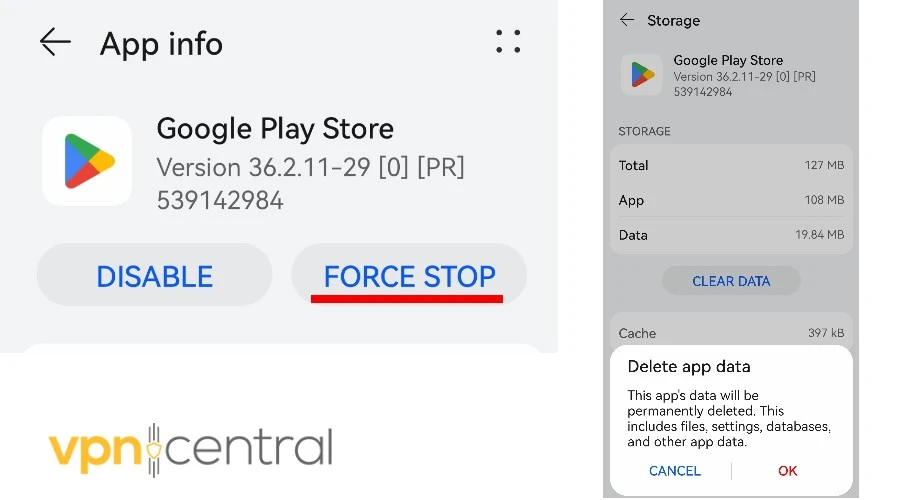 5. Next, tap Storage followed by Clear Data and Clear Cache. Accept any warnings.
6. Launch the Google Play Store app and it should now reflect the region of the VPN server you connected to.
Note: You can also download games from third-party sites as APK files. However, you should only use sites with a good reputation to avoid malware threats.
Best VPNs for gaming
For a VPN to be good for gaming it must have fast speeds, low ping, and servers in the countries you wish to unblock.
With that in mind, these VPNs are the best on the market for gaming:
ExpressVPN – Overall best gaming performance.
CyberGhost – Optimized gaming servers.
Surfshark – GPS spoofing for mobile games.
Let's look at each of them in more detail: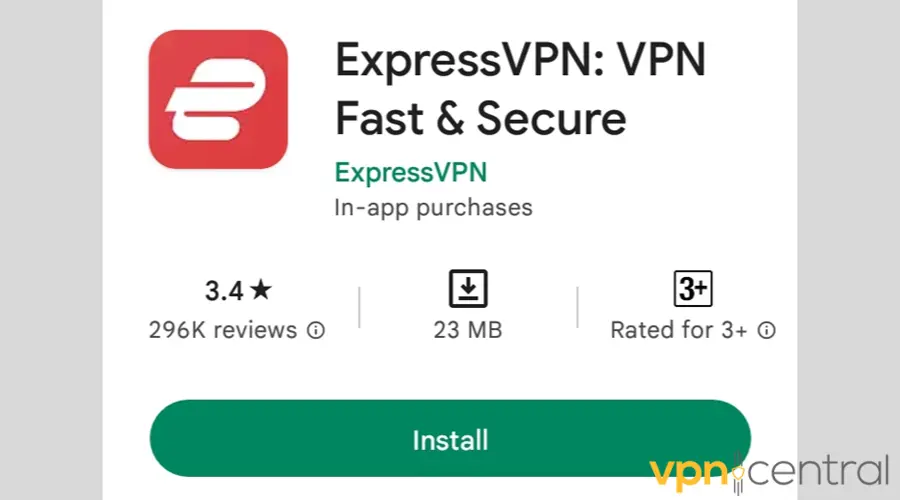 ExpressVPN is a great all-rounder, providing consistently fast speeds for gaming and other high-bandwidth tasks.
Its apps are very easy-to-use, giving you to access games in more than 90 countries. Plus, you never have to worry about your real IP being exposed because of a kill switch and automatic leak prevention features.
Another useful feature is split-tunneling, which separates apps and games you want to use with the VPN from those that are safe to use with your regular internet connection.
This lets you revert to full speed for games in your region.
All ExpressVPN plans have a no-logs policy, which means your activity is never saved, and you can connect up to 5 devices at the same time. E.g., your PC, smartphone, tablet, and more.
✅ Pros:
7 VPN protocols to choose from.
Router support to use with consoles.
24/7 live chat support.
❌ Cons:
Others offer more device connections.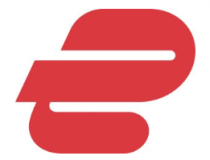 ExpressVPN
Unblock games in over 90 regions with this fast and reliable VPN.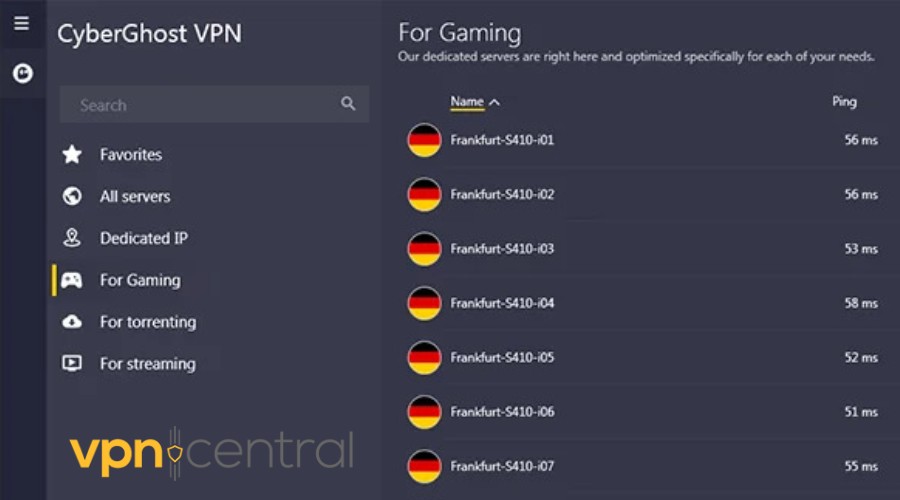 Instead of trying to please everyone with a default server configuration, CyberGhost optimizes different servers for different types of traffic. This includes streaming, torrenting, and as you'd hoped – gaming.
Simply go to the server list and open the For Gaming tab to see the list of available locations. This can reduce ping, prevent throttling, and ensure you can access any game.
The result is a fast and stable connection with a good ping rate, no matter what game you wish to access. You can also unlock practically any region in the world thanks to 9,500 individual servers across 90+ countries.
CyberGhost has dedicated apps for desktop and mobile. You can also install it at the router level if you wish to use the VPN with game consoles.
✅ Pros:
Fast 10 Gbps server network.
Genuine no-logs policy.
Connect up to 7 devices simultaneously.
❌ Cons: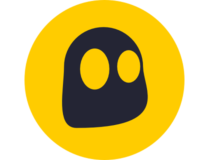 CyberGhost
Benefit from gaming-optimized servers and enjoy top-notch performance with CyberGhost.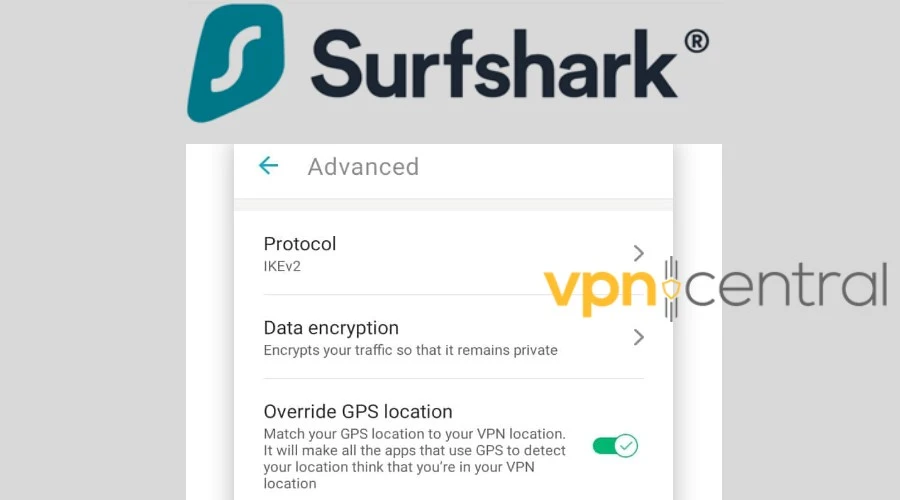 Surfshark is a good option for any type of internet activity. However, it does a particularly good job at mobile gaming thanks to its GPS spoofing feature.
Sometimes, apps on Android will require location permission. And instead of using your IP address, they look at GPS data. Surfshark can match this with the VPN server, so your real location is never exposed.
In total, it provides over 3,200 servers in 100 countries, so you can easily download any game not available in your country. Its network is also capable of 10 Gbps, reducing the likelihood of ever experiencing in-game lag.
Surfshark supports unlimited devices with unlimited bandwidth, which makes it a great choice for larger networks with lots of users.
✅ Pros:
Lots of extras like antivirus and ad blocking.
Extra protection with multi-hop (2 VPN servers at once).
No-logs policy.
❌ Cons:
Windows app can be slow.
Not the best for torrenting.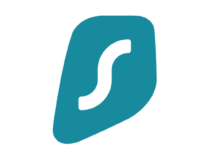 Surfshark
Enjoy your favorite games on all your devices with this high-performing VPN.
Summary
So, if you're wondering how to play games not available in your country, it's easy with a good VPN. This changes your IP address or mobile GPS to make it seem like you're in a different region.
Although you may have to change your Steam region or refresh the Google Play store, it'll only take you a few minutes if you follow the above steps.
Now you can enjoy games early, access different content, and face online gamers in different regions.
---