If you're an avid gamer but are often frustrated by high game prices that you're unwilling to pay or can't afford, then you've come to the right place to find how to buy games cheaper.
Whether you want to purchase games from popular video game digital distribution platforms such as Steam, Origin or Blizzard, or other online sources, you shouldn't be taken by surprise if you see considerable differences in prices for the same game.
This happens because such gaming platforms tailor their game prices according to the level of economical development of certain regions or countries.
For example, you'll notice higher prices in developed countries, whereas in developing countries they will be slightly or significantly reduced. Anyway, this can be disappointing enough for some.
Consequently, if you happen to live in the US or other European countries where Steam games are more expensive as compared to other countries in South America such as Argentina, you can get away with using a VPN to buy games cheaper.
Just continue reading to see how to buy games cheaper with an affordable VPN and check our top 5 recommendations for the best tools to do the job.
Can a VPN help you lower game prices?
A Virtual Private Network (VPN) is by far the most effective method at helping you lower game prices.
No matter if you want to buy cheaper games or in-game items – since these can vary too depending on your location – a VPN will allow you to get the best possible deals.
When you want to purchase games from Steam or Origin, these platforms will detect your physical location or country. This is based on the IP address provided by your ISP.
Once your geographical location is identified, you will see game offers that are specifically aimed at your country or region. However, a VPN can help you hide your current physical location.
It does this by masking your ISP-provided IP address and replacing it with a new one from a VPN server in a different location. As a result, you can appear to be located in a foreign country based on the new IP.
Since the VPN will allow you to get multiple IPs from different countries worldwide, you will manage to trick the gaming platforms into thinking that you're living in a country where games are cheaper and thus enjoy those better deals.
In addition to hiding your IP address, a VPN also encrypts all of your traffic and data going into and out of your device by rerouting them through a secure VPN tunnel. This way, unauthorized third parties can neither monitor your online activity nor can they breach your sensitive data.
How to buy games cheaper with a VPN
Now that you know you can buy cheaper games via VPN, you may be wondering how to do it.
First off, you need to choose a reliable and strong VPN service. It should have a good reputation and an extensive network of servers spread across a large worldwide area.
Also, the VPN needs to be very effective at circumventing geo-blocking so that you can connect to any of its servers without being detected by gaming platforms when trying to get cheaper games.
Many popular platforms like Steam do not allow the use of VPN software since they believe users turn to such tools to abuse their service. And doing so to lower game prices is among the reasons for which you may be banned if caught.
That is why you need to proceed with caution and use a VPN that can avoid detection. The ones recommended below work very well with most of the popular gaming platforms.
After you select a VPN service – our list should help you a lot – you need to set up the VPN on your device. We provided an example in the second part of this guide, where we'll show you specifically how to use a VPN with Steam.
Once you have your VPN connected, all you need to do is check game prices and see how they compare from one country to another. Then, connect to a VPN server in a country where your preferred game is the cheapest and try to make a purchase.
What are the best VPNs to buy cheaper games?
Private Internet Access (PIA), which is headquartered in the USA and owned by Kape Technologies, is our top VPN recommendation for buying cheaper games online.
With more than 15 million users all over the world, this VPN established itself as a main brand on the VPN market. And the large number of users that trust it daily represents an undeniable confirmation of its great overall performance.
PIA is available for multiple devices, operating systems, and browsers, including Windows, macOS, Linux, Android, iOS, Chrome, Firefox, and Opera. It also supports router configuration so you can protect all your devices simultaneously.
This VPN has strong unblocking capabilities, allowing you to play online games not available in your area and get cheaper deals for games or in-game items, no matter where you are.
In terms of servers, Private Internet Access has no rivals, as there's no other VPN that has such a great number of VPN servers across multiple locations worldwide.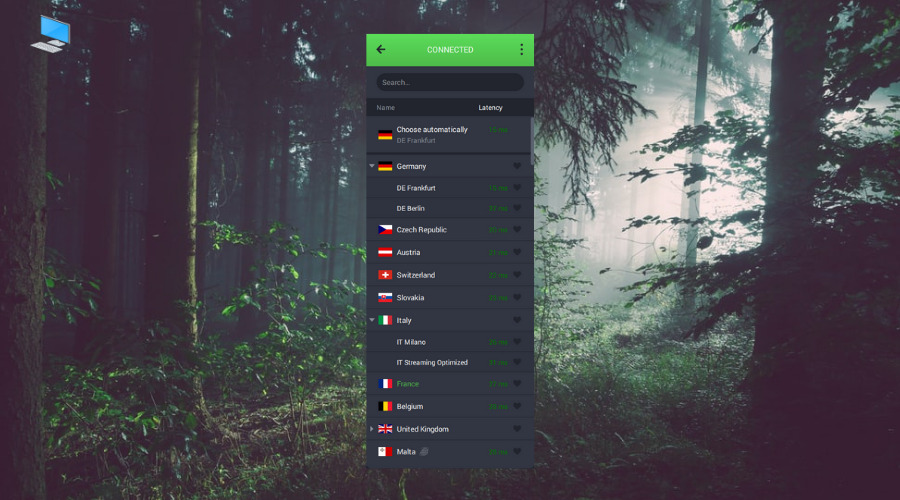 This will give you a great advantage when looking to buy cheaper games on popular gaming platforms such as Steam or Origin since you have many countries from which you can connect to get the cheapest prices.
PIA is top-notch in terms of privacy and security as well since it uses AES-128 or AES-256 military-grade encryption along with the OpenVPN and WireGuard VPN protocols, which will ensure total online anonymity and protection against hackers, trackers, or any other form of surveillance.
In addition, it also includes a great deal of unique and useful features. These include VPN Killswitch, PIA MACE (ads and malware blocker), Split Tunnel, Port forwarding, Connection Automation, and Dedicated IPs, which will greatly improve your online experience.
More about PIA:
32,000+ servers in 101 locations across 78 countries.
No traffic or request logs.
Up to 10 simultaneous connections.
Risk-free 30-day money-back guarantee.
24/7 live chat customer support.
If you're tired of seeing lower game prices for other countries but can't enjoy them since you live in a country where they are higher, choose Private Internet Access to buy cheaper games without worrying about geo-blocks.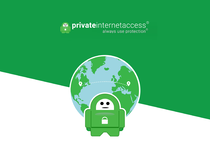 Private Internet Access
Give PIA a try, and you'll manage to buy cheaper games on your favorite gaming platforms in no time.
2. NordVPN – great obfuscation technology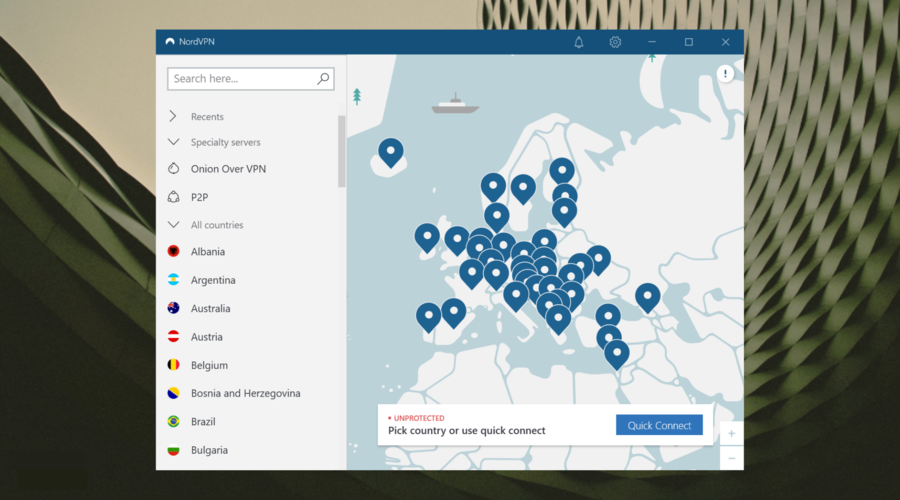 NordVPN is a Panama-based VPN service, owned by Tefincom S.A. It is among the best VPN services out there, so if you want to buy cheaper games, it's the right choice.
More than 14 million customers use this reliable VPN service. And that is for good reason since its superior performance and anti-geoblocking features are hardly matched by other competitors.
NordVPN has a user-friendly interface, meaning it is easy to use for the common not-tech-savvy user. You can use NordVPN on all major platforms, including Windows, macOS, Linux, Android, iOS, Chrome, Firefox, and Android TV.
It includes plenty of servers spread all over the world, so you'll have more than enough locations to connect from to get the best deals for games and in-game items.
NordVPN also takes care of your online privacy, anonymity, and security. It uses AES with 256-bit keys encryption as well as the OpenVPN, IKEv2/IPsec, and NordLynx VPN protocols, the last one being a new proprietary technology that was built around WireGuard.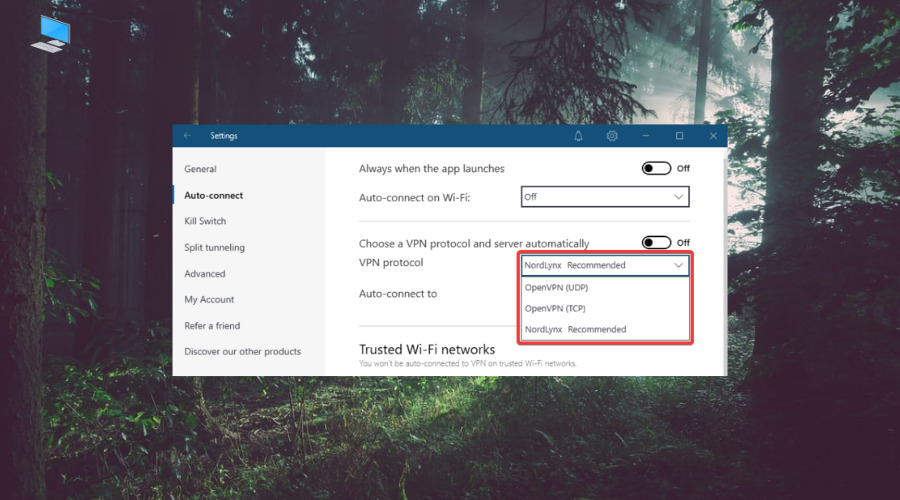 Therefore, when you connect to a NordVPN server, not only will you be able to access geo-restricted content, but you'll also surf the web safely and securely without having to worry about cyberattacks, third-party spying, or surveillance.
As far as other features are concerned, NordVPN provides the following: Kill Switch, NordVPN CyberSec (ads and malware blocker), Split tunneling for Android and Windows, Obfuscated Servers, Double VPN (multi-hop), Onion over VPN (routes traffic through the Onion network).
Obfuscated Servers or obfuscation is a special feature that disguises your VPN traffic as regular Internet traffic. So, not even your ISP will know that you're using a VPN. This feature is unique and very useful in areas with Internet censorship laws.
More about NordVPN:
5,400+ servers in 59 countries.
Strict no-logs policy.
Up to 6 simultaneous device connections.
30-day money-back guarantee.
24/7 live customer support.
NordVPN provides all you need to buy cheaper games online by easily bypassing geo-blocking. Moreover, it takes care of your online safety and privacy with top-notch security and features. So, if you like what it offers, do not hesitate and check it out for yourself.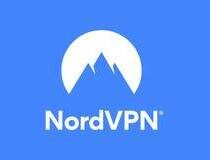 NordVPN
With strong unblocking capabilities and a wide server network, NordVPN will help you get the best game deals available.
3. ExpressVPN – best to buy games from Argentina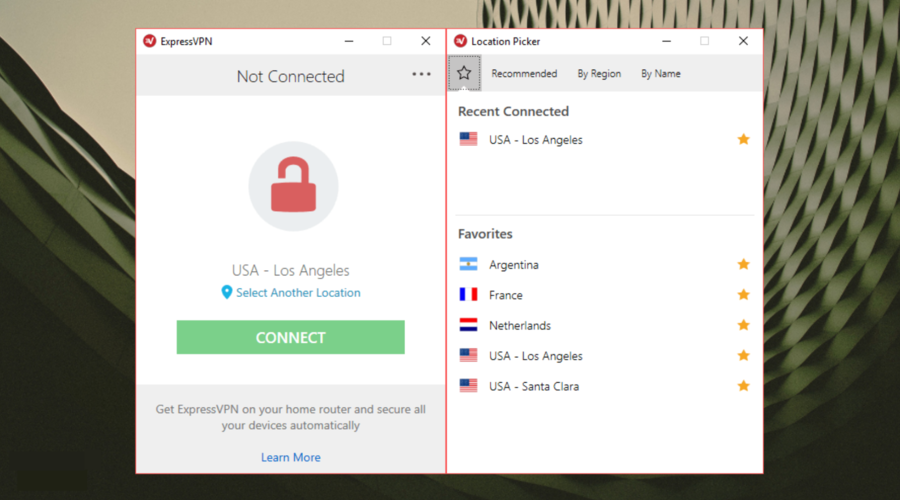 ExpressVPN is operated by ExpressVPN International Ltd. and is located in the British Virgin Islands. This is a country with privacy-friendly legislation that has no mandatory data retention regulations. This means you can confidently entrust this VPN provider with your data.
When it comes to the top VPNs available on the market, it is undoubtedly one of them. As such, if you want to buy cheaper games on gaming platforms such as Steam and Origin, then look no further.
This VPN comes with an easy-to-use interface and is available on Windows, macOS, Linux, Android, iOS, Amazon Fire TV, and also as a browser extension for Chrome, Firefox, and Edge.
If you want to configure it on your WiFi router, you can do it too. This way, you can benefit from all of its features on all the devices connected to the router.
It is also very effective at circumventing geo-blocks, and its many fast VPN servers distributed across the globe will help you lower game prices by connecting to locations where games are cheaper.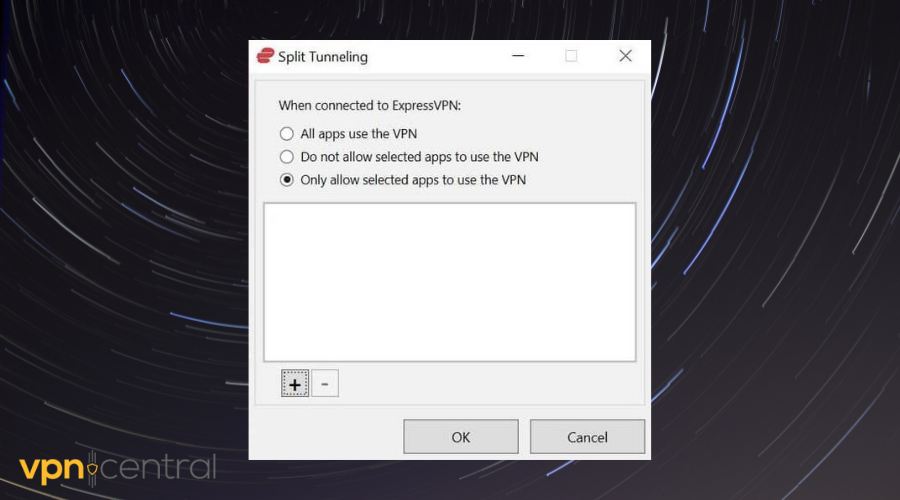 ExpressVPN uses the industry-standard AES with 256-bit keys military-grade encryption, which is also used by governments, intelligence agencies, and militaries.
In addition, it combines this strong encryption with the Lightway, L2TP/IPsec, OpenVPN, IKEv2, PPTP, WireGuard, and SSTP VPN protocols, which will guarantee full online privacy and safety; thus, hackers, trackers, surveillance, and censorship will be a thing of the past.
This VPN service also comes bundled with other very useful features, such as Network Lock (kill switch), Split tunneling, Private DNS, Speed Test for Windows and Mac, and P2P and torrenting support.
More about ExpressVPN:
3,000+ servers in 160 locations across 94 countries.
No activity or connection logs.
Up to 5 devices are connected at the same time.
Risk-free 30-day money-back guarantee.
24/7 live chat support.
The VPNexcels both in terms of circumventing geo-blocks and ensuring a safer, private, and smoother online experience, so this can be the right choice for you to buy games cheaper while also keeping your devices protected.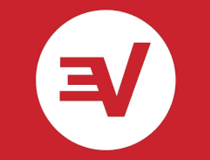 ExpressVPN
ExpressVPN will allow you to connect to multiple servers worldwide to get the best deals for games and in-game items.
4. CyberGhost VPN– beginner-friendly VPN app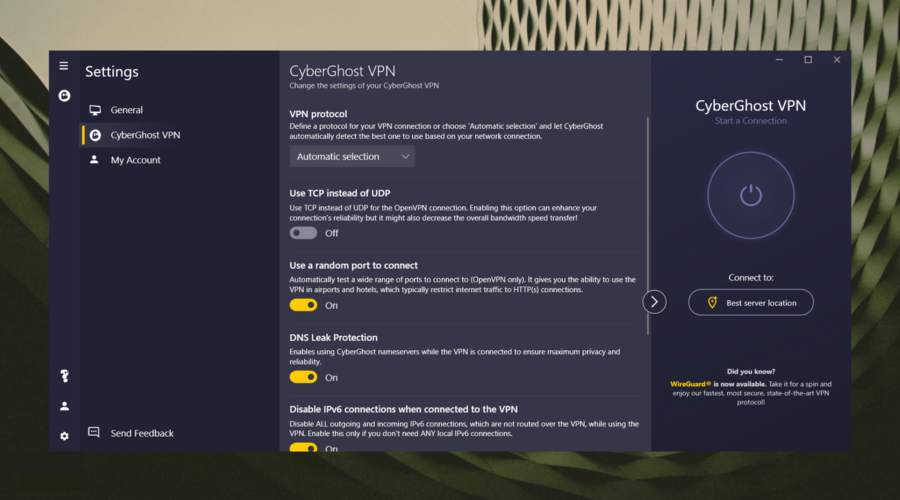 CyberGhost VPN is another great VPN solution to get around geo-restrictions and buy cheaper games on your favorite platforms, no matter where you are located.
Based in Romania and owned by Kape Technologies – the same company that owns Private Internet Access – CyberGhost VPN is the go-to solution for many since it excels in various areas, ranging from privacy and security to other features that will improve your online experience.
The fact that this VPN is trusted by more than 36 million users all over the world, represents proof that it's a quality product that is worth making the top of our list.
The VPN service is available as a downloadable app for Windows, macOS, Linux, Android, iOS, and as a browser extension for Chrome and Firefox. Moreover, it supports Android TV, Apple TV, Samsung Smart TV, LG Smart TV, Roku TV, Google Chromecast, Xbox, and PlayStation.
It has a state-of-the-art global server infrastructure that is independently operated by the CyberGhost team. The servers are very fast, and many of them are specifically dedicated to gaming, torrenting, and streaming.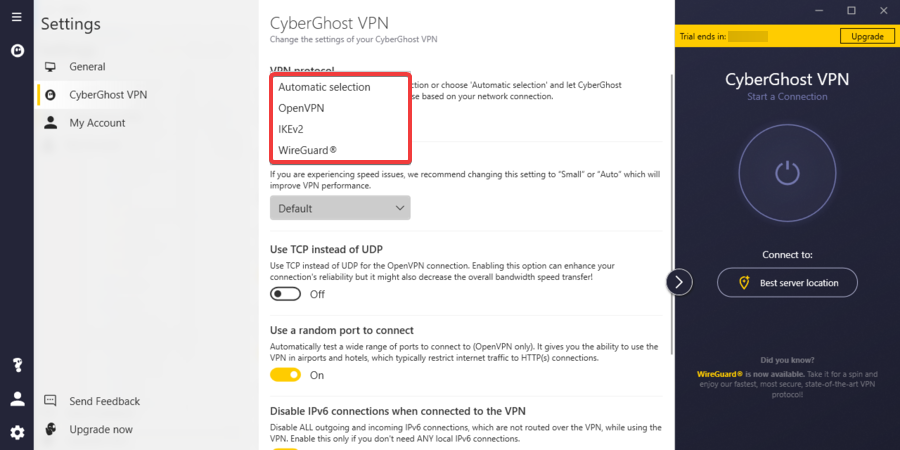 Thus, in addition to allowing you lower game prices, it will also let you choose gaming-optimized servers.
CyberGhost uses AES 256-bit military-grade encryption with the OpenVPN, IKEV2, WireGuard, and L2TP/IPSec VPN protocols. This guarantees the best security and privacy for all your devices by protecting them against cybercriminals, data breaches, or surveillance.
In addition, features such as Kill Switch, App Split Tunnel for Android, Dedicated IPs, and access to NoSpy servers, P2P, and torrenting support come as an extra advantage.
More about CyberGhost VPN:
7,200+ servers in 91 countries.
No-logs policy.
Up to 7 devices are connected simultaneously.
45-day money-back guarantee.
24/7 email & live chat customer support.
CyberGhost VPN is among the very few products that provide a free trial. Therefore, feel free to test it out for one day before making a purchase and see for yourself whether it's a good investment or not.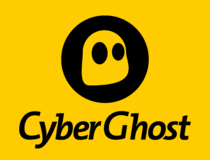 CyberGhost VPN
Get a CyberGhost VPN free trial and see how game prices compare across various countries and regions.
5. Surfshark – cheap VPN with servers in South America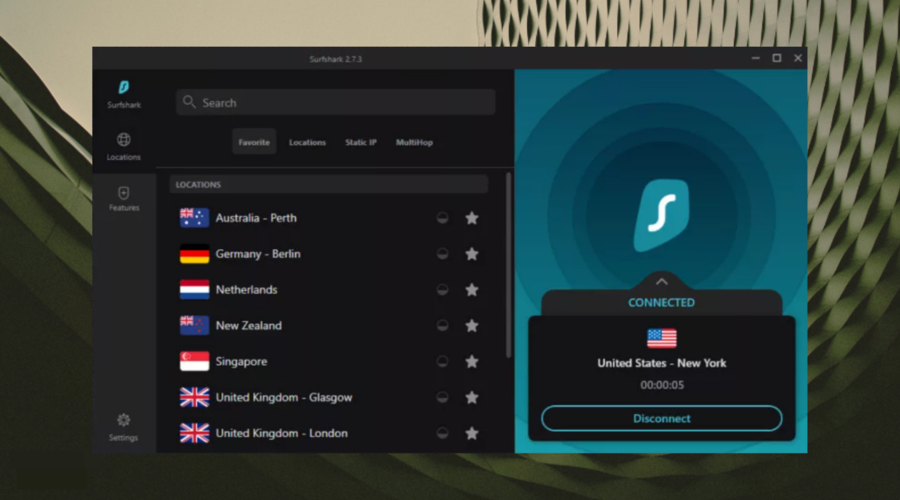 Next, we have Surfshark – another household name on the VPN market that works effectively with Steam and other gaming platforms to buy games cheaper.
Surfshark has its headquarters in the Netherlands. It's a Surfshark Ltd product that comes with privacy-friendly policies and provides fast and reliable servers.
It will allow you to connect to the appropriate location to buy cheaper games and in-game items. Its apps are very easy to use, you can connect to VPN in just one click.
This VPN is available for all major platforms, with dedicated software for Windows, macOS, Linux, Android, Amazon Fire TV, and more.
Moreover, it provides browser extensions for Chrome, and Firefox, and also supports router configuration.
Surfshark takes your security and privacy to the next level by employing AES-256 encryption along with the WireGuard, IKEv2, OpenVPN, and Shadowsocks VPN protocols.
Consequently, when you surf the web, you can do it securely and anonymously since hackers or other third parties can no longer interfere with your daily activities, whether it be online banking or private conversations on social media or other messaging apps, etc.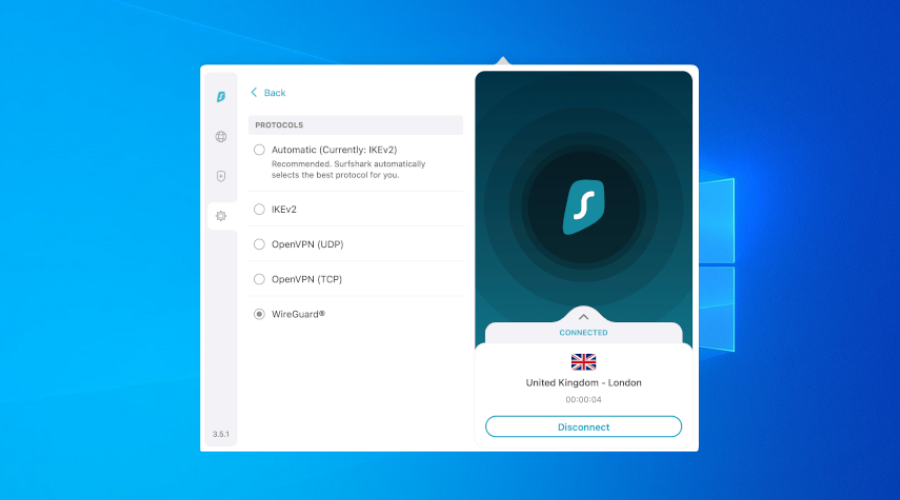 If you think that this is all, then check the following: Kill Switch, Whitelister (split tunneling), Camouflage mode (obfuscation), MultiHop (double VPN), NoBorders mode, CleanWeb (ads and malware blocker), Private DNS, and leak protection.
The kill switch acts by stopping your entire internet traffic when the VPN connection drops, thus preventing any data leaks, whereas the whitelist allows you to route some traffic via the VPN and the rest via the regular connection.
MultiHop or double VPN adds extra security by routing your traffic via two VPN servers. And then there is the NoBorders mode, which allows you to access restricted networks and bypass internet censorship.
More about Surfshark:
3200+ servers in 65 countries.
Strict no-logs policy.
Unlimited devices connected simultaneously.
30-day money-back guarantee.
24/7 friendly customer support team.
If you're upset about high game prices in your area, now it's time to make a wise decision and get a reliable VPN like Surfshark. It will ensure that you get access to cheaper games regardless of your physical location.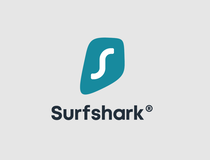 Surfshark
If you want to buy cheaper games on Steam, Origin or other popular platforms, then look no further than Surfshark.
How to use a VPN to buy Steam games?
1. Configure the VPN on your device
Before heading to Steam for better game deals, you need to set up the VPN client on your device first. This process is as easy as pie, no matter the device you want to use the VPN on.
Below, you can see an example of how to set up PIA, which we've already recommended in the above list, on a Windows PC. The steps are similar to other devices too.
Choose a VPN service and get a subscription.
Install the VPN client and launch it on your device.
Go to the list of available servers.
Select a VPN sever.
Connect to that server.
Now, you're ready to buy cheaper games from the new location.
2. Change your Steam store country
After you install the VPN, you need access your Steam account to change your store country to buy cheaper games.
To connect to the State of Survival cheapest country or find the best deal for other games, you need to change you Steam store country.
The game prices apply to the country identified in your Steam account, which is based on your geo-location. The VPN will allow you to switch your current geo-location with a virtual one in which prices are lower.
Nonetheless, Valve, which owns Steam, implemented a stricter policy that makes it harder for users to change their store country. They need to first make a purchase using a valid payment method from the new country before being able to switch.
This is to discourage gamers from using VPNs to buy games cheaper. Thus, make sure you have a valid payment method at your disposal before proceeding to the following steps.
Open Steam and go to the menu.
Click on Account details, then go to Update store country.
As you can see below, Steam no longer supports manual country store change.
Go to the STORE, pick a game, add it to your cart, and click on Purchase for myself.
Select a PAYMENT METHOD and click Continue.
Fill in the payment and billing info by using a payment method issued in the new country.
Select the new Country.
Confirm your new country.
Getting a payment method from another country may be challenging for some of you. However, there are some alternatives you can find online if you don't have them already.
If you manage to get around the payment barrier, you'll be able to use a VPN to buy Steam games that are unavailable in your location or get cheaper deals hassle-free.
Can I use a VPN to buy Steam games cheaper?
Yes. Steam users around the wolrd use VPNs to get cheaper games and access geo-blocked titles.
But as you might expect, the platform does not encourage this type of behavior and tries to regulate it. For this reason, it's important to get a good VPN with privacy-focused features so your activity stays undetected.
All the VPNs we recommend in this list are suitable candidates. Once you have that figured out, just connect to a server location where the game is cheaper and purchase it.
Check the guidelines in this article to learn how to configure your VPN to buy Steam games from other countries.
Can Steam ban you for using a VPN?
Steam is not a VPN-friendly gaming platform. So, you might end up with a suspended account if you get caught using a VPN.
The risk of being banned for using a VPN is clearly outlined in the Steam Subscriber Agreement, as shown below.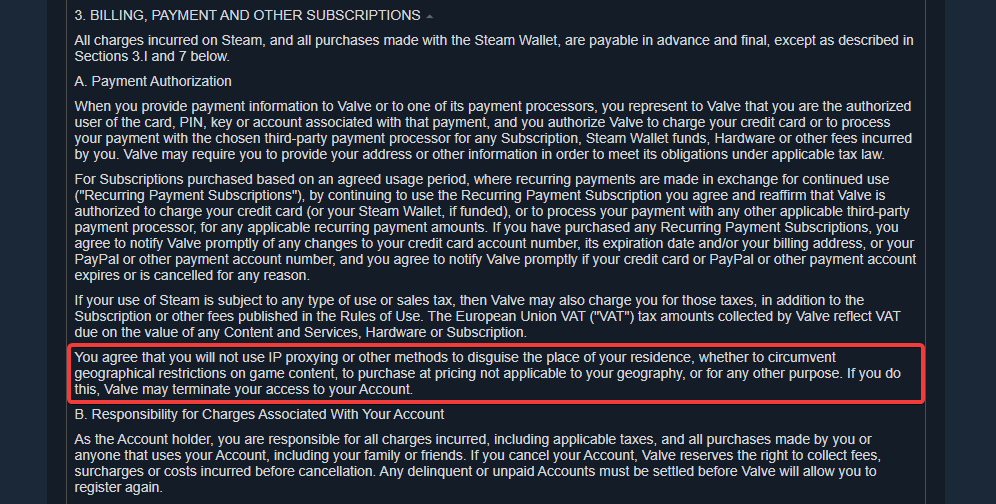 As you can see, you agree that you won't use any IP proxying tools – a VPN being one of them – to conceal your location, either to bypass geo-restrictions or to buy games at pricing that doesn't apply to your geography – in other words, to buy games cheaper.
So, you need to be aware of the risks of using a VPN with Steam. If your account is terminated you can lose all of your games.
On the upside, you shouldn't feel discouraged to use a VPN to access cheaper or geo-restricted games.
As long as you use a good VPN, like the ones recommended above, and exercise caution when using the platform, you should be fine.
How do I pick the right VPN for Steam?
There are two advantages of using a VPN for Steam. The first relates to buying cheaper games, whereas the second lets you access games that are unavailable in your area.
Maybe you're interested in playing a very popular game, but unfortunately, it is not available in your current location. If that is the case you will get the following message: The item is currently unavailable in your region:
To bypass this geo-block and also get lower game prices, you need a solid VPN with powerful unblocking tools and the ability to bypass sophisticated detection.
Here are the features to look for in a good VPN to access restricted games or get better deals:
It's worth mentioning that the 5 best VPNs that we previously recommended excel in all of the following areas.
Server range – numerous servers in different locations worldwide allow more options to unblock restricted games and get cheaper prices.
Server speeds – speed ensures a lag-free gaming experience, and also fast download speeds so you can download your games quickly.
Security and privacy – your VPN should have strong encryption and protocols, plus security features like DNS leakeage and DDoS protection.
Anti-censorship – features such as obfuscation are very useful in heavily-restricted environments where the use of VPNs or games is prohibited.
State of Survival cheapest country
This popular multiplayer game can be bought for cheaper if you switch to the right location.
According to players, you can find the game for cheaper in Mexico, India, and Russia.
In conclusion, if you want lower game prices, using a VPN service to bypass geo-blocks is the most effective method.
Therefore, our list of the 5 best VPNs to buy cheaper games regardless of your location should help you make up your mind and choose the VPN solution that best fits your particular needs.
But not all VPNs on the market work well with gaming platforms. That is also the case with other online services. So that's why we came to your help by recommending the most reliable ones.
In addition, we hope the information presented in our example with Steam will help you set up the VPN and use it with this popular platform hassle-free.
If you're a Netflix consumer and want to get better deals on your subscription plan, take a look at the following guide to find how you can get Netflix cheaper with a VPN.