Viaplay is a premium Nordic streaming service available only in certain countries in Europe and the US.
That's why you may need a way to bypass its geo-restrictions to access it from an unsupported location. As always, a top-tier VPN service is your safest bet!
However, on occasion, even the best providers may face difficulties with the platform's IP blocks.
But don't worry; we'll cover several easy fixes for when you're unable to stream your favorite content.
Why is Viaplay not working with your VPN?
There might be a few different reasons you're getting the following error message.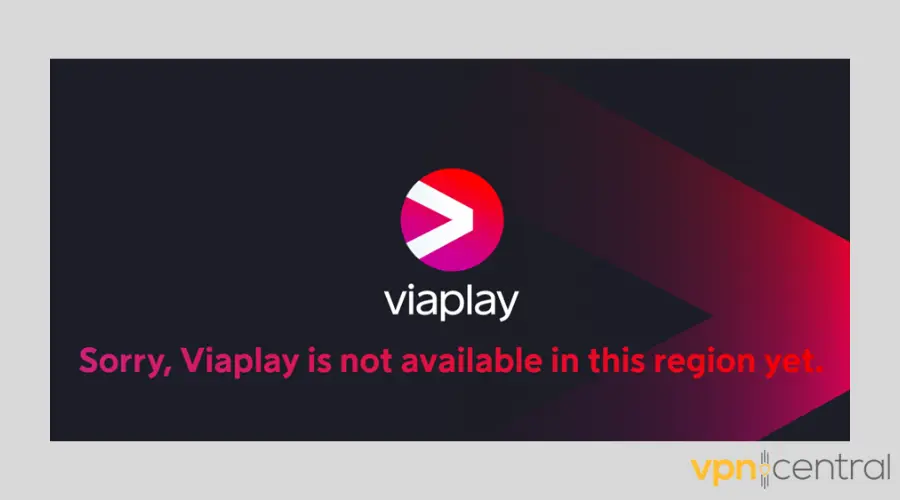 The most common ones are:
Geo-blocks — Viaplay is only available in Denmark, Estonia, Finland, Iceland, Norway, Latvia, Lithuania, the Netherlands, Poland, Sweden, or the United Kingdom.
Cached browser data — Streaming Viaplay through its web app can expose your real IP because of the cookies stored on your browser. 
VPN IP blacklisting — Viaplay is blocking VPN IPs to preserve the integrity of its licensing agreements.
Inefficient protocol — Creating an encrypted tunnel with a protocol not set up for streaming and disguising VPN traffic can result in connection errors.
Open split tunnel — If your VPN app settings make it possible for Viaplay to ignore your VPN, your device will broadcast your actual IP.
Outdated VPN app — You should always keep your software updated, otherwise, you may not be able to spoof your location properly.
Leaky service — Most free and lower-tier VPN services are incapable of hiding your IP and DNS requests.
How to fix Viaplay when it detects your VPN?
Here are the fastest and easiest solutions when your VPN is not working properly.
1. Choose another server
Here's how to do it on Surfshark VPN on Android:
Open the app and tap on Locations.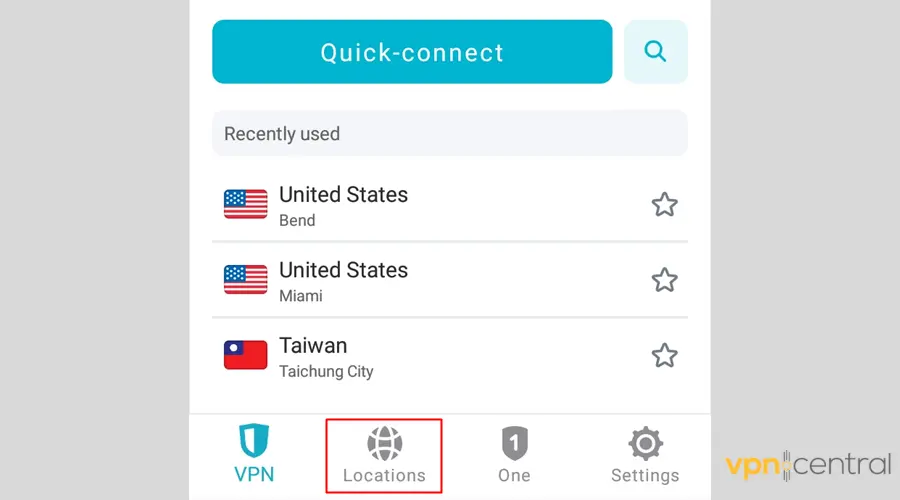 Connect to a server in a supported location.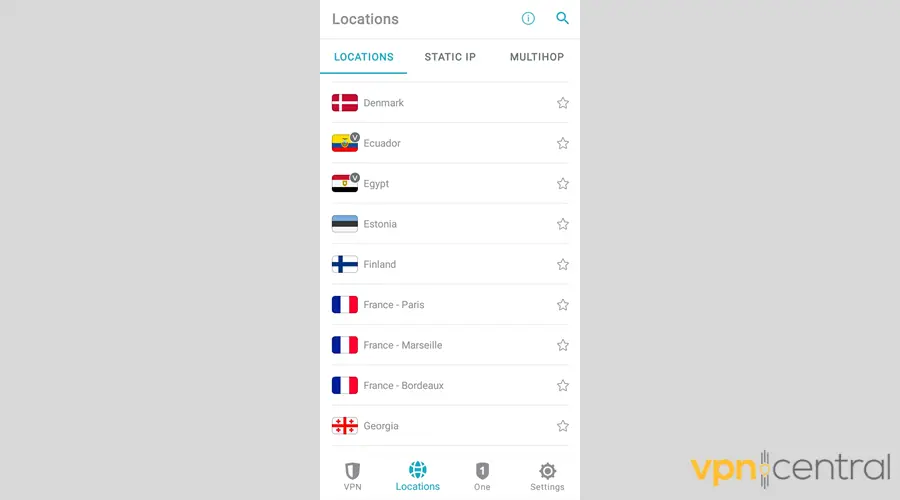 Once connected, enjoy Viaplay programming.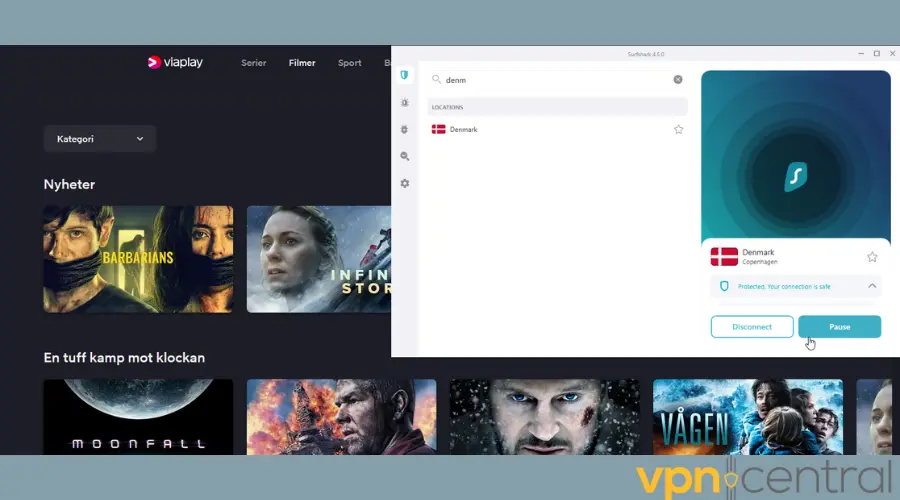 That way, you can immediately avoid VPN hardware that's sluggish, non-operational, or tied to a blacklisted IP.
2. Use a different VPN protocol
Here's how to adjust the settings on Surfshark VPN's Android app:
Launch the app and proceed to Settings.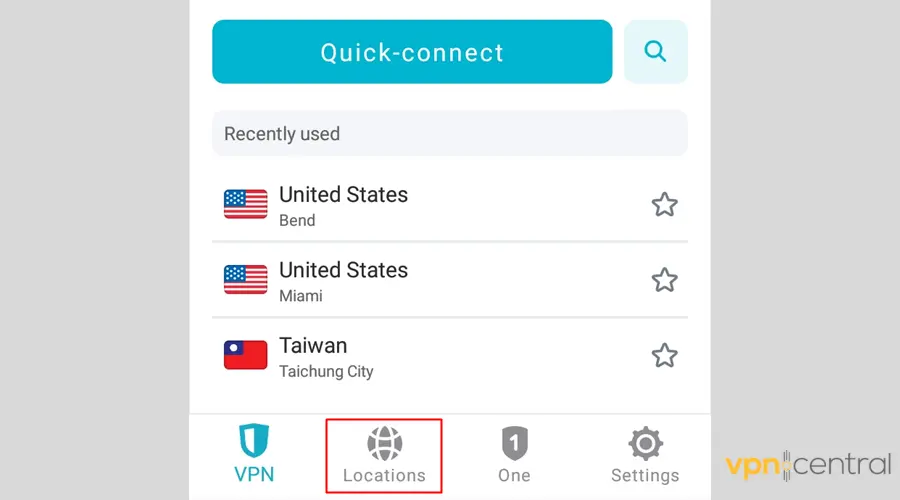 Tap on VPN settings.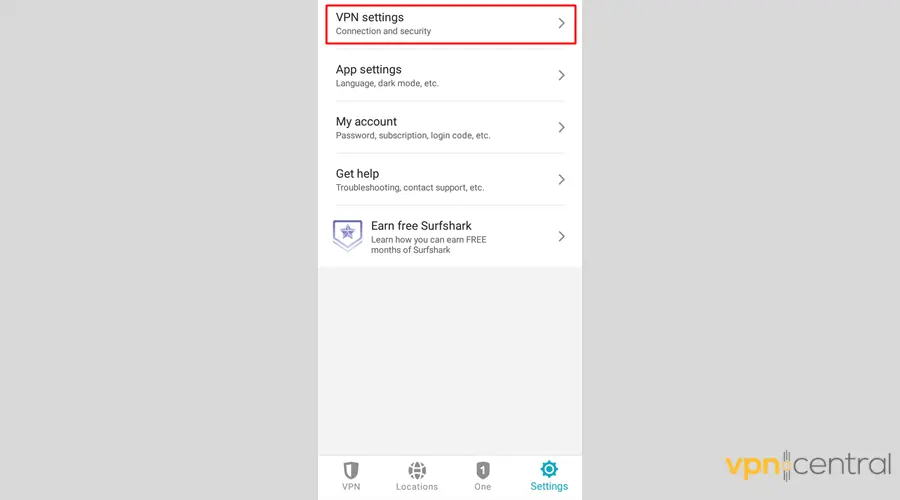 Go to Protocol.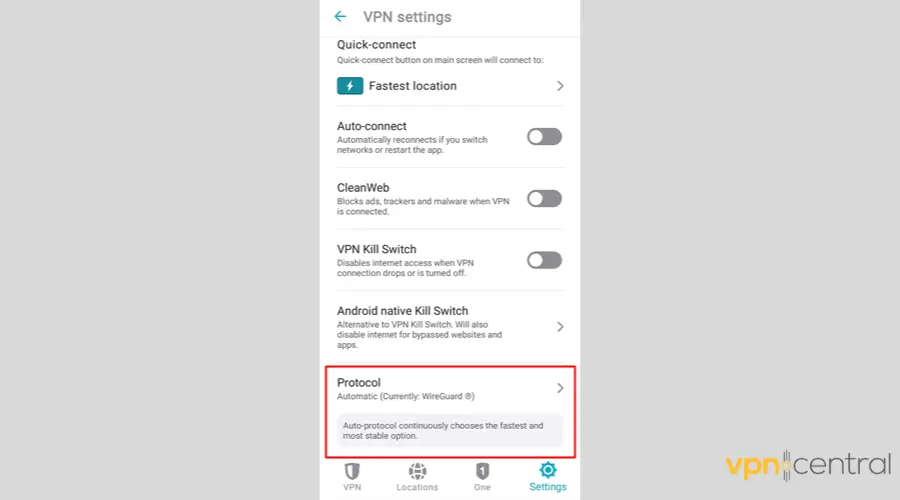 Try every other option when watching Viaplay abroad to find the one that works best.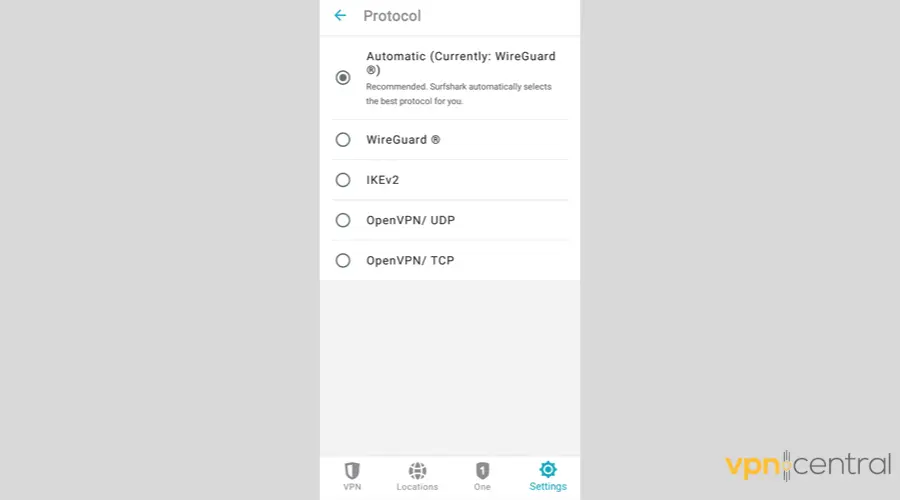 Enjoy your favorite Scandinavian shows.
With this method, you'll route your Viaplay traffic more efficiently and also hide the evidence of your VPN connection.
3. Try a dependable VPN service
Is Viaplay still not working with your VPN? You may have to switch service providers.
Many vendors don't have enough resources and infrastructure to patch privacy and security vulnerabilities.
On the bright side, Surfshark VPN is exactly what you need, as it provides IPs from all countries where Viaplay is currently available.
Furthermore, it supports obfuscation through its Camouflage mode, which is automatically activated when you choose its OpenVPN (UDP or TCP).
Surfshark can automatically refresh your IPs regularly while your virtual location remains the same or, alternatively, provide you with a static IP.
Its other benefits include double VPN and malware, trackers, and ad blockers. 
Finally, you can install it on an unlimited number of devices.
Here's how to use Surfshark to stream Viaplay without interruption:
Visit Surfshark's site to purchase a subscription and create an account.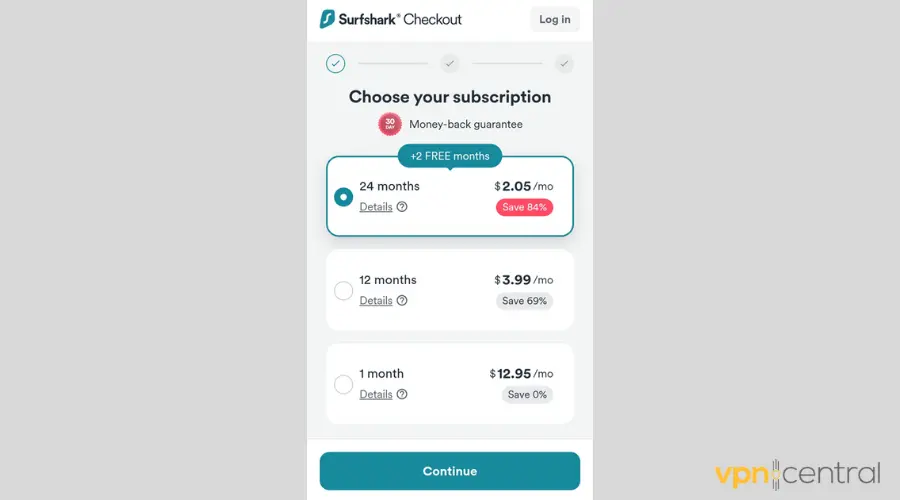 Install the native app for your system.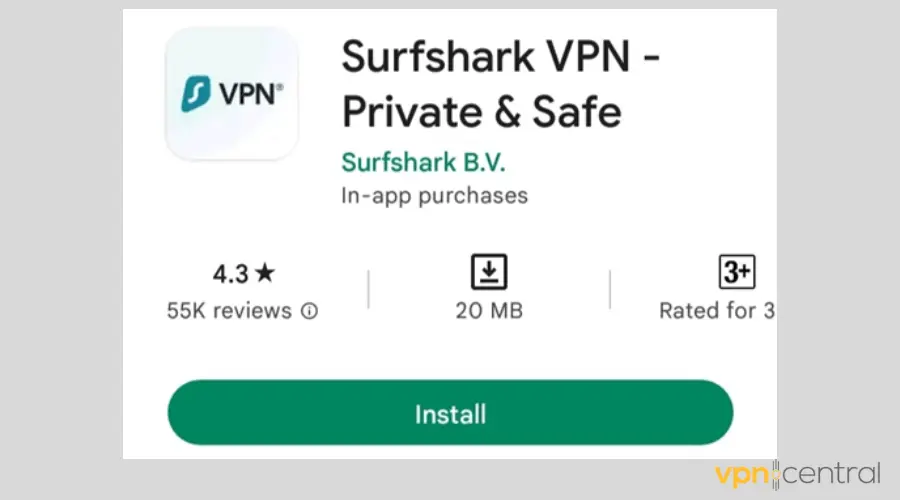 Follow the installation instructions.
Once setup is complete, open the app and connect to a supported location.
Begin streaming your favorite shows on Viaplay.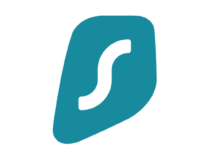 Surfshark
Regain access to your favorite shows on Viaplay with this premium VPN service.
Wrap up
Viaplay's global coverage area is bound to expand in the near future. Still, it won't be available in most countries anytime soon.
So, hopefully, you successfully unblocked the Scandinavian TV platform with our recommended solutions.
In most cases, a reliable VPN service, like Surfshark, is all you need to enjoy your favorite shows without interruptions.
FAQ
Is Viaplay region-locked?

Unfortunately, it is.

The streaming platform blocks the IPs of devices outside its coverage area to avoid violating its copyright license agreements.

Currently, it's only available in the US, the Nordic and Baltic countries, and a few other European locations.
Can I get Viaplay in the US?

Yes, you can!

Viaplay is one of the dozens of subscription services found on The Roku Channel. Plus, its programming is available for consumption on Xfinity.

In early 2023, US-based consumers may be able to directly subscribe to Viaplay as a standalone subscription.
How to bypass Viaplay?

A VPN with location spoofing features can help with Viaplay's geo-restrictions. 

It'll mask your device's IP to trick the streaming platform you're physically located in a country where it's available.
Does VPN work on Viaplay?

Yes, premium VPN services can help you access Viaplay from anywhere.

However, the platform tries to detect and block IPs associated with VPNs to keep unauthorized viewers away.

That's why you need a service with a wide server network in countries where Viaplay is available and advanced obfuscation tools.

When Viaplay is not working with your VPN, you can try the methods we discussed above to resolve the issue in no time.