Not so good news, but the truth is that everything you want on Amazon Prime UK may not be available to you, due to geographical restrictions.
However, the story will change after you follow our guide and short review on the best VPNs for Amazon Prime UK.
Amazon Prime UK offers a lot of entertaining, educative, and informative content for a wide audience. Some contents are worldwide.
But once you decide to take a vacation to some other continent, or are located in a restricted area perhaps outside Europe, then you may face restrictions for Amazon Prime UK content.
We've looked at the impressive technology behind VPNs, and how they help to bypass any restriction on Amazon Prime UK and allow you to watch just about everything you want.
How to watch Amazon Prime UK using a VPN
Follow this simple guide to access and stream on Amazon Prime UK from anywhere and watch everything you want.
Choose a reliable VPN. We have tested Private Internet Access in order to have access to their wide range of servers, security, and privacy features.
Download the VPN and Open it to input your credentials.
Select a Server
To watch Amazon Prime UK with a VPN for bypassing restrictions and secure streaming, you need to choose a server from the UK. We picked the UK London server.
Open Amazon Prime.
This action comes last as it is important to connect to a server before launching the Amazon service. At this point, you should be able to open your Amazon Prime UK library without any restrictions.
What VPN works with Amazon Prime UK?
Many VPNs will work for Amazon Prime UK, but not all will provide you with the advanced video streaming experience you need.
We've researched and tested the best VPNs on the market so that you can enjoy streaming at high levels from anywhere around the world.
Private Internet Access – dedicated serves for streaming with generous coverage in the UK
NordVPN – fast connection for buffer-free streaming and strong anti-tracking to remove strict geo-blocks
Surfshark VPN – cost-efficient VPN with unlimited bandwidth for all your devices
ExpressVPN – proprietary protocol optimized for speed and security
VyprVPN – compatible with multiple devices and fast UK server network
CyberGhost VPN – easy-to-use VPN app with auto and manual configuration
IP Vanish – fast servers for an uninterrupted streaming session on Amazon Prime UK
⭐All VPN recommendations below are great to circumvent geo-blocks on Amazon Prime UK, but there are certain differences. Check the entire overview to make an informed decision for yourself.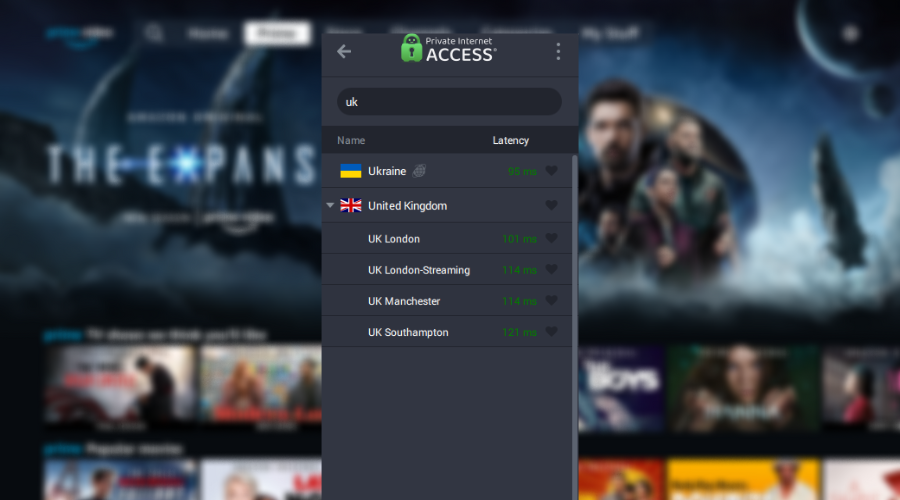 Private Internet Access is among the top VPNs in the industry. The VPN client offers modern and sophisticated privacy and security services for a certain subscription fee.
PIA will not disappoint in letting you watch anything you want on Amazon Prime UK. Pick from over 35,000 servers that will support a secure, fast, and fully encrypted connection for uninterrupted streaming.
To unlock content in the UK, PIA lets you connect to several locations: London, Manchester, and Southampton.
PIA is not only about bypassing restrictions. It has several technologies that help to maintain device security, data security, and prevent tracking. It doesn't log any user data and uses military-grade AES-256-bit encryption.
Other notable reasons for PIA being one of the best VPNs are:
Kill Switch
Split Tunneling Technology
Multi-hop
Customer Support
Up to 10 connections per license
DDoS and Leak protection
Personal IP Address
30,000 servers across 84 countries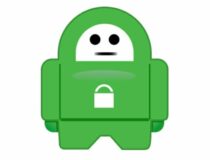 Private Internet Access
Watch your favorite UK shows on Amazon Prime by connecting to a secure Private Internet Access server!
2. NordVPN – Fast Servers and Impressive Ad Blocker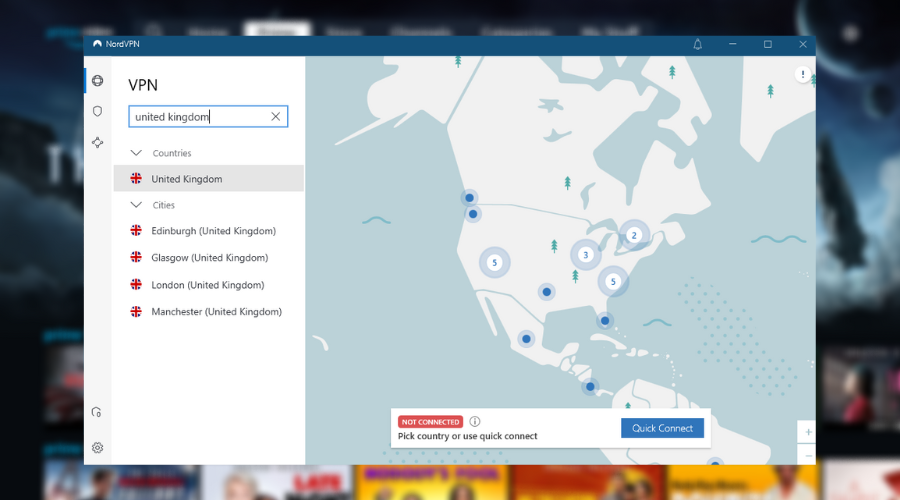 NordVPN makes online streaming and surfing more secure than ever. Users have access to several high-end security and privacy features that prevent hacking, tracking, or data theft.
This VPN client is great to unlock Amazon Prime content in Great Britain, offering access to over 400 UK servers.
Having a large server network means that it's less likely to encounter connection problems which lead to poor video quality or buffering. You should be able to enjoy your favorite shows to the fullest.
NordVPN is subscription-based and users can then have access to its thousands of servers that boast fast and secure connections.
Forget about disruptions when you use NordVPN, its CyberSec ad-blocker feature is among the best in the industry and will protect you against possible tracking and malware attacks.
Other notable reasons we trust NordVPN to offer a memorable Amazon Prime UK streaming experience are:
Double VPN
Kill Switch (Automatic)
Split Tunneling
CyberSec
Zero Log Policy
Industry Standard Encryption
6 Users Per License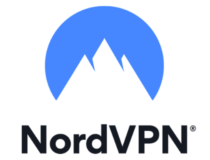 NordVPN
Connect to a UK NordVPN server and watch your favorite shows restriction-free!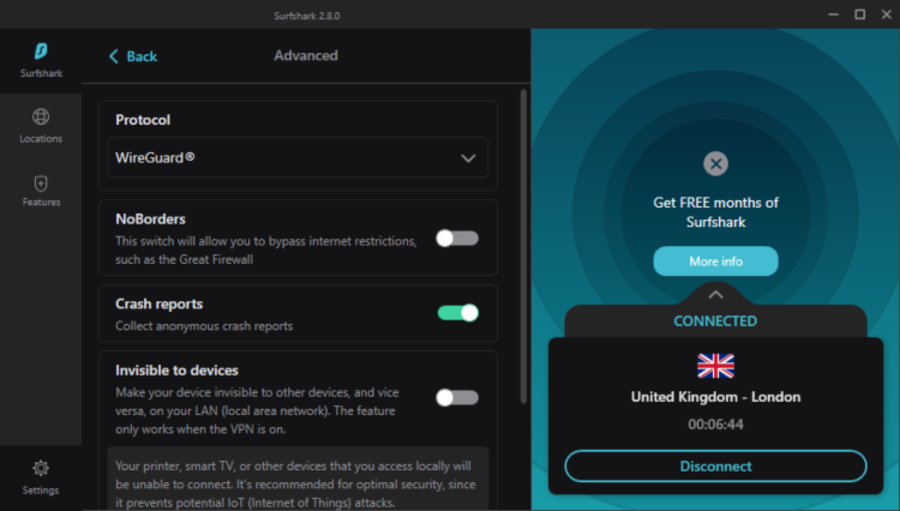 Surfshark VPN offers multiple security and privacy features that allow seamless streaming and surfing. With a focus on streaming, you will love the VPN's lag-free experience, allowing you to enjoy Amazon Prime without glitches or distractions.
With this VPN, you will be able to connect to fast servers in London, Edinburgh, Glasgow, or Manchester and unblock Amazon Prime UK.
Surfshark requires a subscription fee and then users can start to enjoy its high-end technologies. The VPN offers address masking so ISPs do not know your activities or locations.
The VPN has over 3000 servers so users can choose from various unrestricted regions with fast and secure server connections.
Other notable features of Surfshark include:
No-log policy
Split tunneling technology
Obfuscation feature
Multi-hop feature
Private DNS Service
CleanWeb Ad-blocker
Unlimited simultaneous connections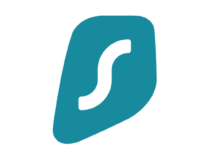 Surfshark
Enjoy uninterrupted hours of Amazon Prime UK with this fast VPN with unlimited bandwidth!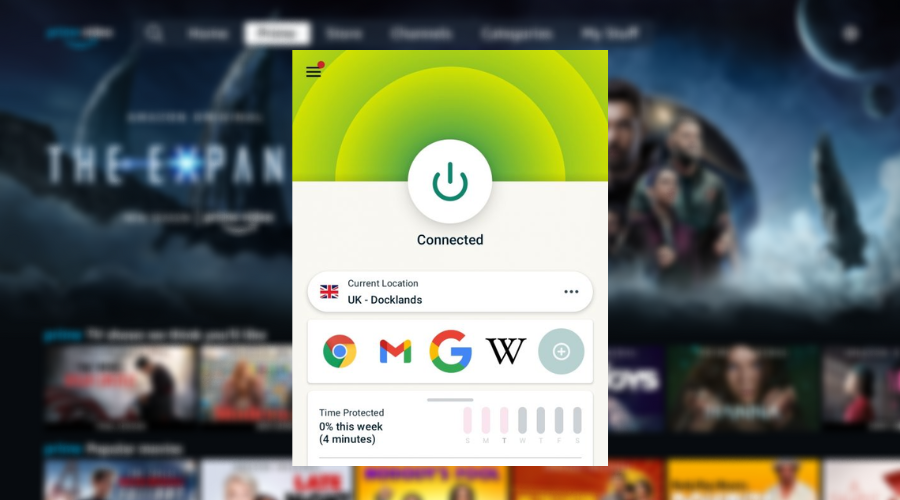 ExpressVPN takes the security game beyond the ordinary. The VPN allows you to cut off Internet Service Providers so they don't enforce restrictions on you when watching Amazon Prime UK.
Besides geo-bocks, Internet users can also face ISP throttling, but with a VPN, that becomes a thing of the past.
You can use ExpressVPN to connect to a server from Docklands, East London, London, or Wembley in order to remove restrictions for Amazon Prime.
The VPN requires a certain subscription fee and then offers a wide range of privacy perks upon license. You will love its kill switch feature which allows for secure connection even when there is a sudden break.
Go with its split tunneling feature if you want to choose which browser or app should be covered by the VPN and which should not.
This can help you prioritize traffic towards Amazon Prime and improve overall connection speed.
See more reasons you may like this VPN for Amazon Prime:
5000+ servers
Split tunneling Technology
VPN Kill Switch
5 simultaneous connections per license
7-day free trial (mobile)
Lightway protocol
Personal DNS
Unlimited bandwidth
IP masking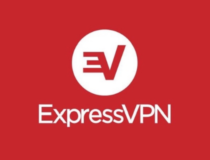 ExpressVPN
Bypass geo-locks with advanced VPN technology and dedicated servers in the UK.
5. VyprVPN – Heavy Security and Multiple Protocols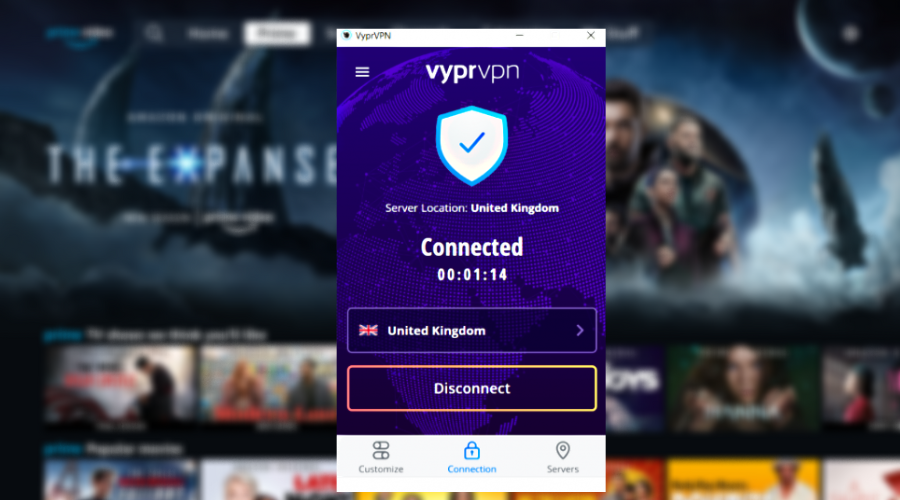 VyprVPN offers great security and privacy benefits for a secure and private streaming experience. Like other best VPNs for Amazon Prime UK, VyprVPN requires a subscription to enjoy many of its high-end features.
The VPN boasts 256-bit encryption technology to protect your data and prevent ISPs from tracking you.
Restrictions on contents are only possible because your ISPs know your whereabouts. Using VyprVPN's secure servers and personalized smart DNS service allows you to stay anonymous online while claiming any region you want.
As with others, you should choose a server where Amazon Prime UK contents are entirely unrestricted. Only then, you can watch everything you want with a VPN. VyprVPN offers fast servers in London.
Other notable technologies and features of VyprVPN are below:
Wi-Fi protection
AES 256-bit Encryption
WireGuard, OpenVPN, and L2TP/IPSec Protocols
Manual and automatic server selection
Automatic Troubleshooting
TAP Adapter configuration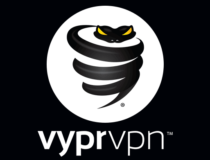 VyprVPN
Connect to a London VPN server to bypass geo-blocks in Amazon Prime UK.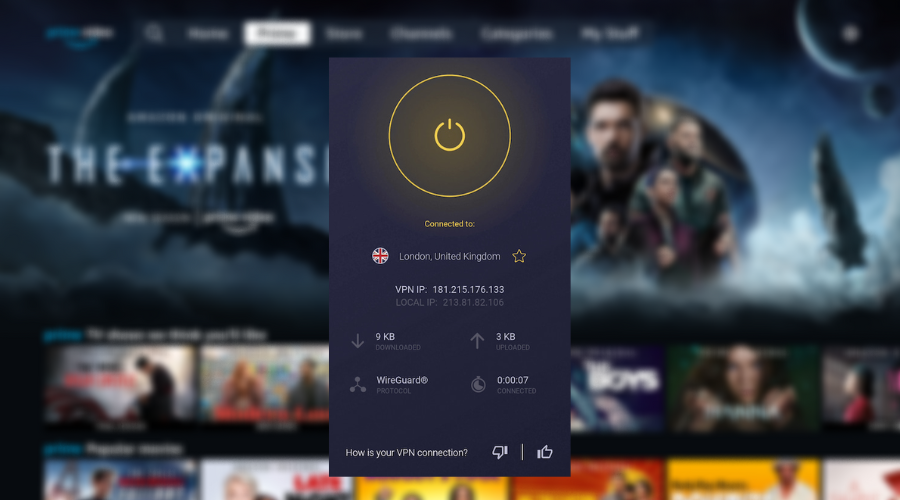 CyberGhost VPN offers industry-standard encryption for the best online experience. Users who subscribe to the VPN have the luxury of bypassing any restriction on Amazon Prime UK provided they connect to the right server.
This is a great option if you want high-speed browsing in the UK. CyberGhost has over 600 servers in London, Manchester, and Berkshire, so you can surely enable a fast connection for streaming on Amazon Prime UK.
CyberGhost provides not only powerfully encrypted servers, but the VPN also ensures you have access to its security and privacy features so ISPs and Amazon do not get information about your real IP or location.
The VPN offers a zero-log policy so you can be sure you don't have any online trace that any hacker or ISP can track. Complement this with its personalized DNS sever which allows you to claim any address.
CyberGhost is indeed awesome to use with Amazon Prime UK. See more of its amazing benefits below:
Up to 7 Connections per subscription
Streaming Compatible
DDoS and Leak Protection
7-day free mobile trial
1 day free PC
VPN Kill Switch
Automatic server selection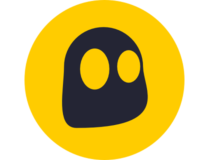 CyberGhost
Get a UK IP address and watch your favorite shows as if you were there!
7. IPVanish VPN – Lag-Free and Fast Servers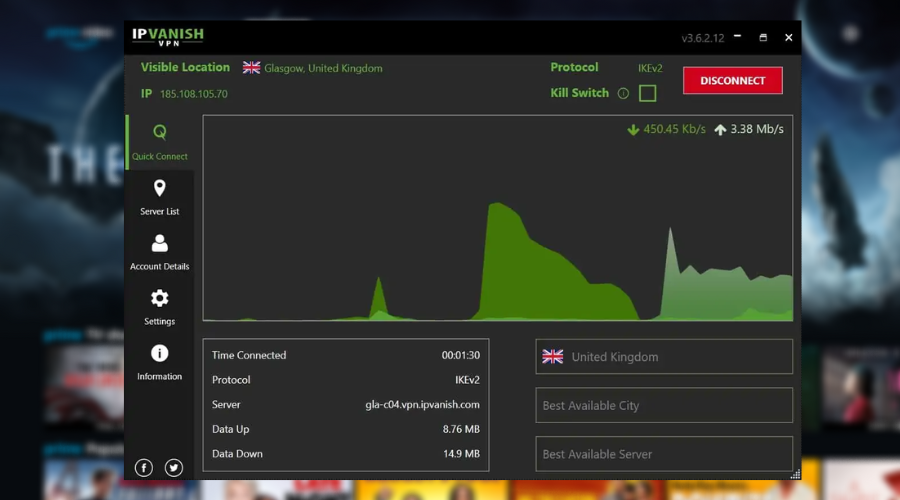 Want online anonymity so you can go anywhere and still have access to what you have always wanted? Then IPVanish may be your answer.
IPVanish, like most other reliable and useful VPNs, requires a certain subscription fee to have access to its wide range of privacy and security features.
Upon licensing, the VPN gives you access to its kill switch feature which offers you all-around protection as you switch from one server to another or during a connection break.
This feature prevents a data leak and your ISPs will be unable to track you.
You will also stream Amazon Prime with no lagging and minimal distractions. You may want to be certain to choose the right server where all you want is available, after that, do not worry about security and privacy.
Some of the notable features of the VPN include:
Lag-free
Anti-throttling
Personal DNS for anonymity
AES 256-bit encryption
Customer support
Fast servers
Over 1000 servers across 60 countries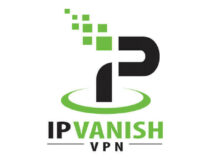 IPVanish
Stream Amazon Prime UK anywhere in the world using a secure IPVanish server from the UK.
Can Amazon Prime ban you for using a VPN?
While Amazon and several other streaming services have a VPN prohibition policy, they likely would not know you are accessing the service with a VPN.
If they detect that you use a VPN or a proxy, the IP address you are using will most certainly get blocked. That being said, with a reputable and well-encrypted VPN, there's not much to worry about.
VPNs are by no means illegal, and you can use one for the sake of your online privacy. Services like Amazon Prime ban VPNs and proxies to prevent copyright conflict and other such matters.
That is also the reason why some content is only available in certain locations. They only have broadcasting right for some regions.
You will have no reason to worry about detection as these VPNs have highly sophisticated privacy and security technologies that make detection hard.
Amazon Prime Video UK Restrictions
Amazon Prime has a content catalog for every country it operates in. This is why you may face restrictions when you are in a certain region, especially outside the US or Europe.
There is some awesome content available in the UK alone, this means people from other regions are restricted from accessing and streaming such content.
However, with a VPN, you can bypass Amazon Prime Video UK restrictions seamlessly. To do this, you should select a UK server, as we highlighted with the PIA VPN sample above. 
Conclusion
Safety, speed and privacy are shaping users' satisfaction with online services. However, what remains unattended for many of them is the issue of restriction.
As laws continue to impact the social world and its services, like Nascar not being available everywhere, the world now needs a reliable alternative.
We believe the VPNs we have listed for Amazon Prime UK are reliable and will help you stream anything you want from anywhere.
Go ahead, subscribe to one of the reliable VPNs here, and watch everything you want safely, privately, and securely. Let us know if you have any more questions or recommendations.