Spanish TV commands global admiration, with its telenovelas, thrilling soccer matches, and talk shows. However, watching these shows abroad is tough due to geo-restrictions.
If you're wondering how to watch Spanish TV in Australia, feel at ease. I'll guide you through the simplest way to overcome these limitations.
Once you've unlocked the gateway, say adiós to missing out on the latest happenings in Spain, including thrilling sports events like La Liga.
So, without further delay, let's embark on this simple yet brilliant hack. Relax, and enjoy the splendor of Spanish TV at your fingertips! ¡Vamos!
How to watch Spanish TV in Australia?
In Australia, facing obstacles to watching Spanish TV is common due to geographical restrictions and IP-based limitations.
When you try to connect from outside Spain, these platforms detect your non-Spanish IP address and block your access.
➡️ But, using a VPN creates a virtual bridge to servers in Spain, hiding your actual IP address and giving you a Spanish one.
With this, you can access all captivating Spanish shows, movies, and sports events previously unavailable in Australia. Follow these steps to watch Spanish TV with a VPN:
For a seamless Spanish TV experience, I highly recommend CyberGhost. It has 194 VPN servers in Spain.
Also, CyberGhost impresses with its remarkable speed, security, network coverage, privacy, and protection.
Here's how to get started:
Visit the CyberGhost website and choose your preferred VPN plan.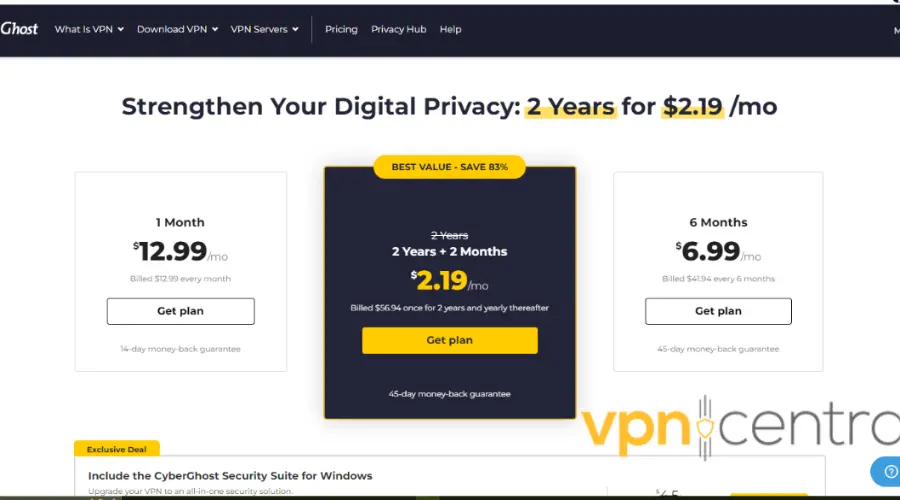 Download and install the app on your device.
Launch the app, and log in with your account credentials.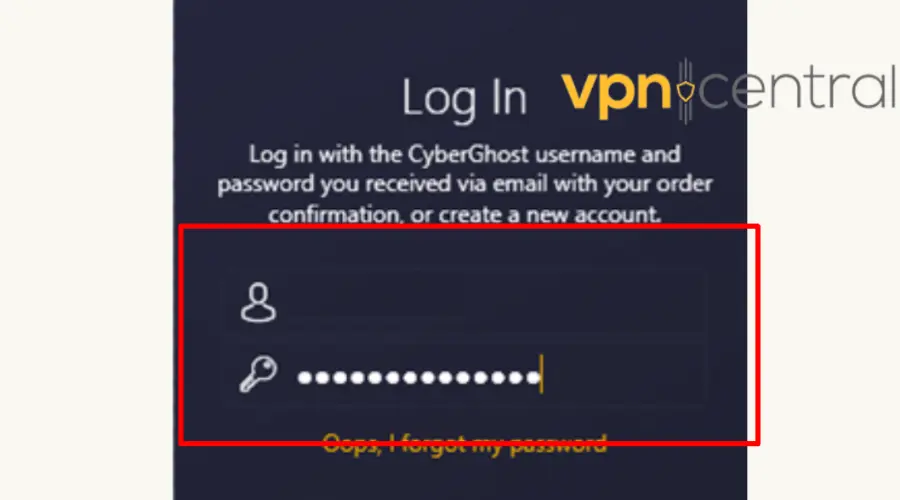 Click on the left arrow to open the options.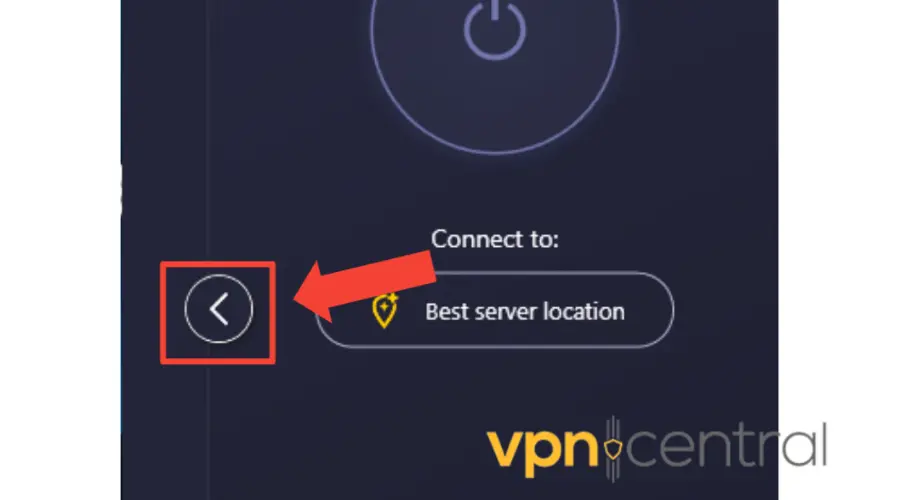 Search for and connect to a Spanish server.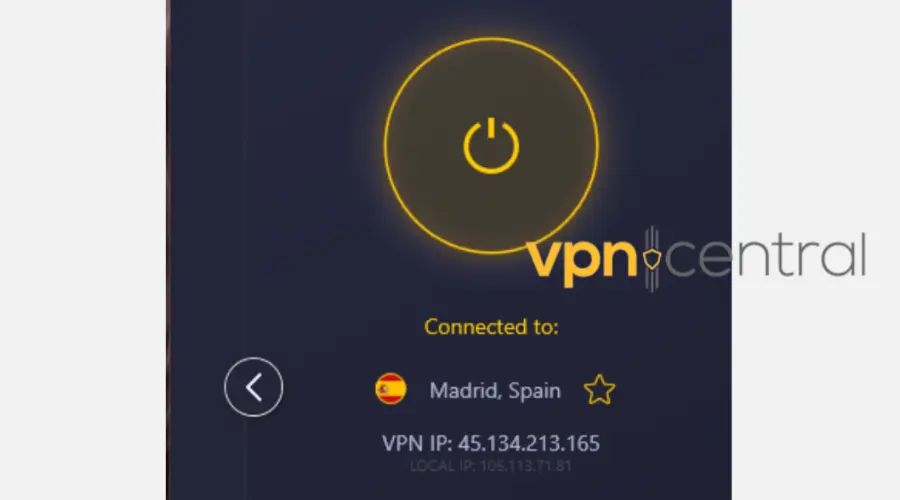 Open your browser or app, and easily access channels like RTVE without any restriction.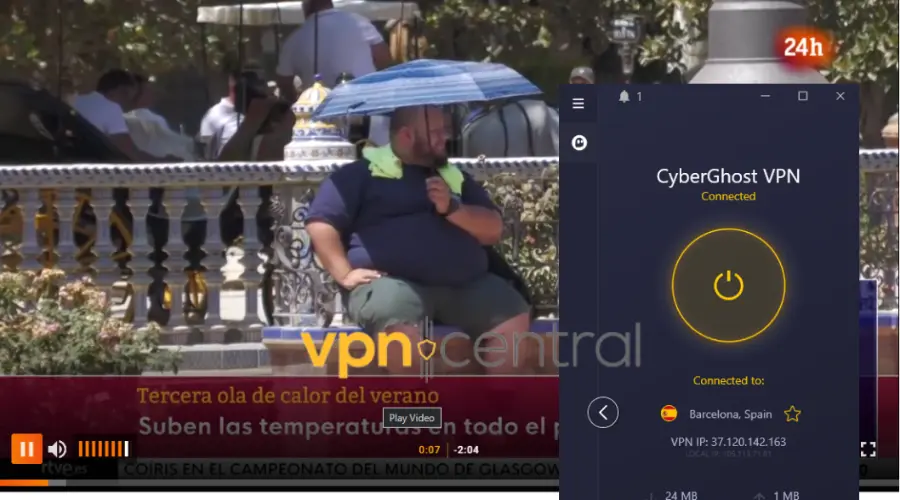 Why do you need a VPN to watch Spanish TV in Australia?
You need a VPN to watch Spanish TV in Australia because it has the ability to spoof your location, giving you access to geo-restricted content.
These channels hold exclusive broadcasting licenses within Spain, prohibiting intentional broadcasting outside the country. Violating these licenses could lead to legal consequences.
This situation is common with local TV channels worldwide, as they usually limit access to residents within their specific regions.
For instance, if you try to watch Spanish channels like Antena 3 outside of Spain, you may encounter the following error message in Spanish:
The content you are trying to access is not available in your country.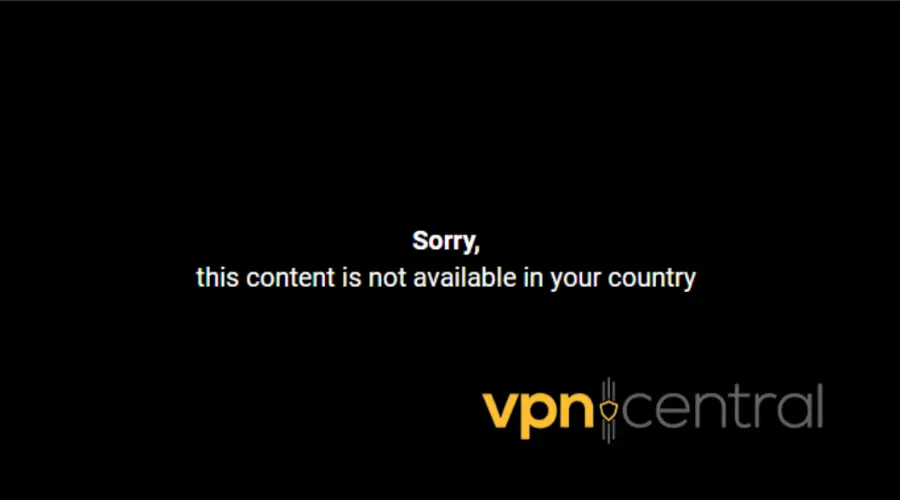 So, while this geo-blocking may exist, rest assured that a VPN can be your invaluable ally in evading these restrictions and accessing Spanish TV channels no matter where you are located.
Best VPNs for Spanish TV
The key to accessing Spanish TV smoothly lies in choosing the right VPN. Some may lack Spanish servers, leading to unreliable connections and buffering issues.
Moreover, weak security features can put you at risk of cyber threats and compromise your online experience.
After an analysis of their performance, availability of Spanish servers, privacy, security features, and customer service, here are my top VPN pick to unlock Spanish TV:
1. CyberGhost — uninterrupted access to Spanish TV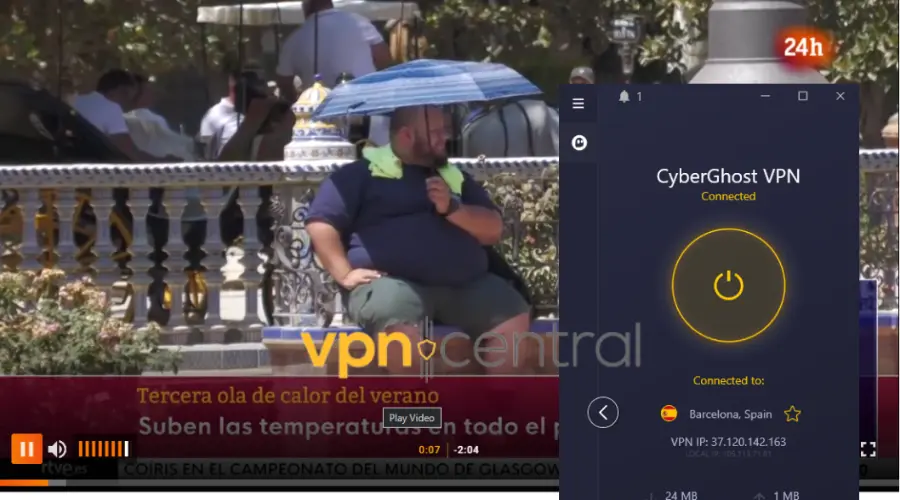 CyberGhost stands out with its extensive VPN server network in Spain. With over 194 servers across Barcelona, Madrid, and Valencia, you can get easy access to all the popular Spanish channels stress-free.
Streaming Spanish channels like RTVE, Antena 3, and La Liga matches becomes a delight, thanks to CyberGhost's lightning-fast speeds.
Furthermore, your online activity is safeguarded with robust 256-bit AES encryption, ensuring your sensitive data remains secure from third parties.
The quality of CyberGhost's apps is a highlight, with user-friendly interfaces on desktop and mobile.
But, if you prefer a bigger screen, it offers apps for Amazon Fire Stick, Smart TVs, and Apple TV, ensuring a seamless Spanish TV experience.
Moreover, the kill switch is a safety feature that disconnects your internet if the VPN connection drops. This prevents data leaks and keeps your online activities private and secure.
Convenience is a priority too, as one subscription lets you connect up to 7 devices simultaneously.
Need help? CyberGhost's friendly 24/7 Customer Support team is there for you via live chat or email.
And here's the best part, it offers a range of payment plans, allowing you to take advantage of a 45-day money-back guarantee with longer subscriptions.
✅ Pros:
Dedicated streaming mode
HD streaming and unlimited bandwidth
Strong security features
45-day money-back guarantee
24/7 live chat support
❌ Cons:
Not compatible with some routers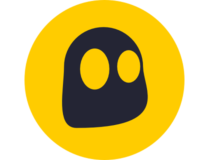 CyberGhost
Get the freedom to stream Spanish TV from Australia in just a few clicks!
2. ExpressVPN — unlock Spanish TV with blazing-fast speeds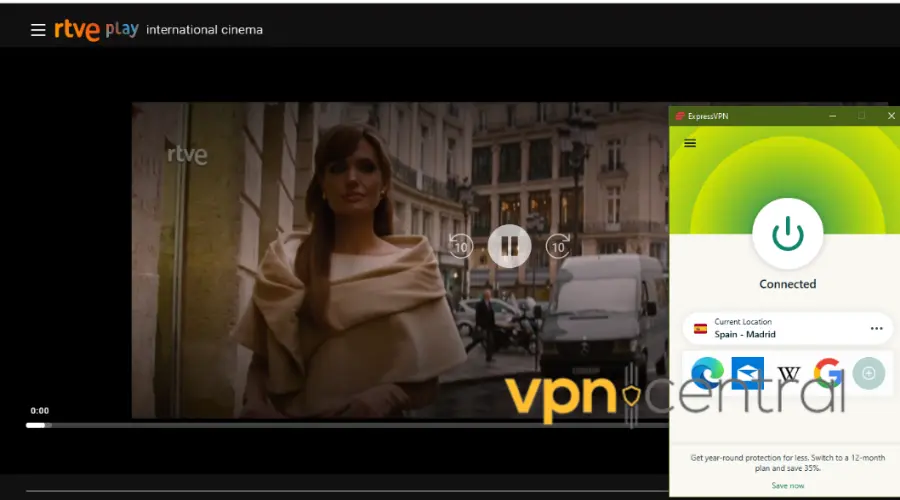 ExpressVPN is a top-notch streaming solution that lives up to its reputation! Its user-friendly interface is impressive.
With servers in Madrid and Barcelona, it effortlessly bypasses blocks and gives you access to Spanish channels like Telecinco.
Also, ExpressVPN prioritizes security, using 256-bit encryption and advanced leak protection to safeguard your streaming experience.
Worried about privacy? The strict no-logs policy and TrustedServer feature to keep your online activities anonymous and safe.
Best of all, you can try it risk-free with a 30-day money-back guarantee.
Plus, across popular devices like Windows, Android, macOS, iOS, and Linux, ExpressVPN works seamlessly and ensures smooth playback without interruptions.
✅ Pros:
Ultra-fast Spanish servers
Best leak protection on the market
Consistently fast and stable
HD streaming and unlimited bandwidth
Apps for all conceivable devices
❌ Cons:
More expensive than some competitors
Its servers occasionally get blacklisted due to its popularity
Only five device connections at a time
3. PIA — lag-free Spanish servers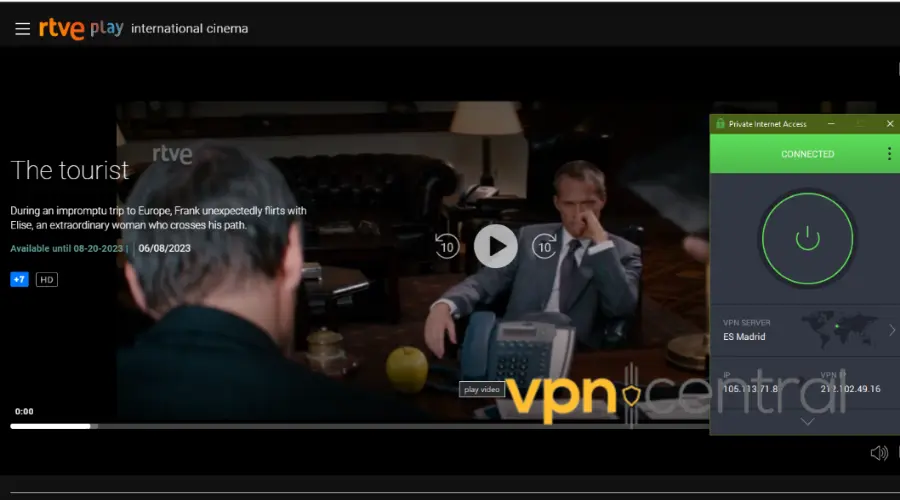 PIA is one of the exceptional VPN choices for accessing Spanish TV programs from abroad. With servers in Spain, you'll experience lightning-fast speeds and seamless streaming.
Thanks to powerful 10 Gbps NextGen servers, 4K streaming becomes a breeze without frustrating lags.
This allows you to access Spanish shows like Money Heist, Elite, La Casa de las Flores, and Cable Girls without any delays.
With PIA's robust encryption methods, your privacy and security are assured as it offers 128-bit or 256-bit AES encryption that shields your streaming activities from ISPs, or third parties.
What's more? The Smart DNS feature is an exceptional addition to PIA. While a VPN safeguards your online activities and privacy, Smart DNS focuses on optimizing streaming experiences.
This remarkable combination allows you to access geo-restricted content, such as streaming services, seamlessly alongside the protective shield of the VPN.
Alternatively, secure your entire network and devices by installing PIA directly on your router. Your Spanish TV journey will be safeguarded with this reliable VPN.
✅ Pros:
Works with major streaming services
Excellent streaming speeds
Supports unlimited device connection
❌ Cons:
Live chat support isn't very responsive
Speeds may vary depending on the server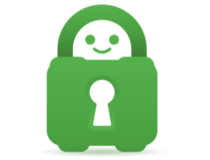 Private Internet Access
Enjoy Spanish TV from anywhere using PIA VPN!
4. NordVPN — large server network in Spain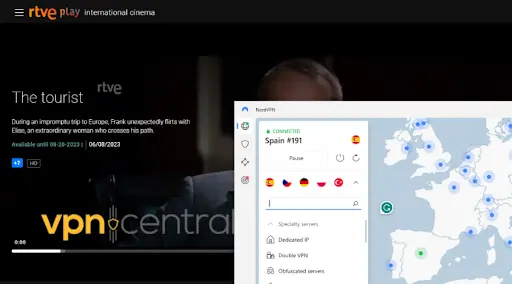 With over 60 fast and secure servers in Spain, finding the perfect one for your streaming needs is a breeze.
Beyond the basics, NordVPN's impressive Threat Protection feature blocks ads and malware for an amazing streaming experience.
In terms of privacy, it uses military-grade AES-256 encryption. Your personal information is safeguarded, kept safe, and hidden from third parties.
For an extra layer of protection, it offers the Double VPN feature, which ensures your data passes through not one but two secure servers.
And that's not all! NordVPN's independently audited no-logs policy guarantees your online activities remain private, making sure they don't track where you go online.
With NordVPN, you're in for a blazing-fast streaming experience with no limits on HD or 4K.
And to add to its exceptional features, NordVPN offers a 30-day money-back guarantee. You can try NordVPN risk-free and see how it works for you.
✅ Pros:
Affordable monthly price
A high number of servers
Apps for Fire Stick and Android TV
❌ Cons:
Complicated when using router setup
Apps can sometimes be sluggish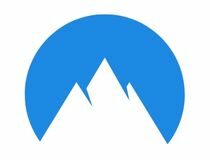 NordVPN
Get boundless access to your favorite Spanish shows using NordVPN!
5. Surfshark — pocket-friendly geo-unblocking tool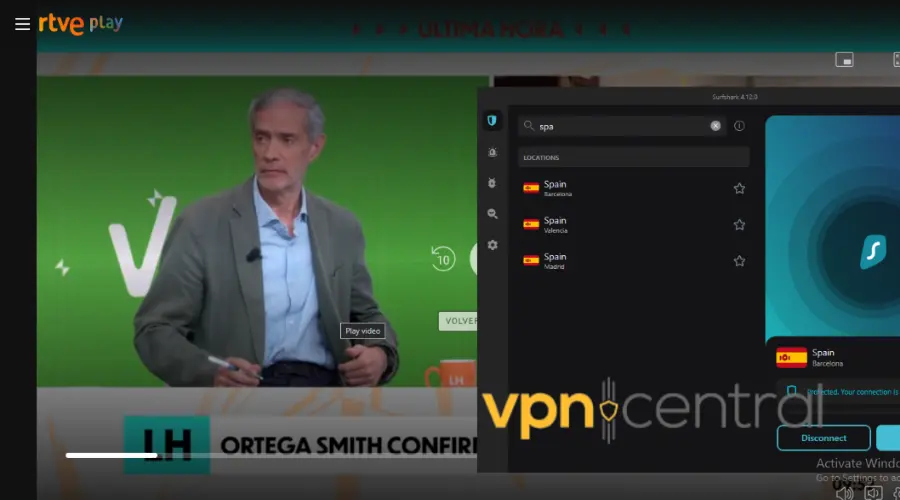 Surfshark is also a top-notch VPN for accessing Spanish TV abroad. With servers in Madrid, Barcelona, and Valencia, it guarantees seamless streaming of your favorite Spanish channels.
It employs advanced protocols like OpenVPN, IKEv2/IPsec, and WireGuard, all protected by AES-256-GCM encryption. This safeguards your personal data and keeps your streaming history private.
What's truly reassuring is Surfshark's strict no-logs policy, which means your browsing history won't be stored or tracked.
Furthermore, Surfshark doesn't stop at just one device but afford you the chance to conveniently watch Spanish TV on your preferred device.
It has user-friendly apps available for a range of devices and platforms, including Android, iOS, Windows, and macOS.
Moreover, the handy Kill Switch feature automatically cuts off your internet connection if the VPN connection drops so that your data always remains secure.
With features like CleanWeb, which blocks annoying ads, trackers, and malware, Surfshark provides an uninterrupted streaming experience.
✅ Pros:
Connect unlimited devices
Excellent streaming speeds
Extra features like virus protection
❌ Cons:
Inconsistent P2P performance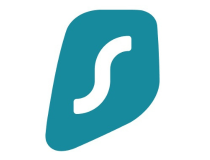 Surfshark
Unlock Spanish TV in the blink of an eye using this reliable VPN!
Which Spanish TV channels can I watch online?
With a VPN at your disposal, you can access numerous Spanish TV channels online. Here are some of the most popular ones:
1. RTVE (Radiotelevisión Española)
As Spain's public broadcaster, RTVE offers a diverse range of content, including news, documentaries, drama series, comedy shows, and sports programs.
You can catch popular shows like The Platform, Isabel, Águila Roja (Red Eagle), and El Ministerio del Tiempo (The Ministry of Time) on RTVE.
This is the streaming platform of Atresmedia, one of Spain's leading media companies. It provides access to the channels Antena 3, La Sexta, and more.
You can enjoy a variety of content, from news and entertainment shows to series like Viola, The Cook of Castamar, Dos años y un día, and Nacho.
Part of the Mediaset España group, Telecinco is known for its diverse programming, including reality shows, drama series, talk shows, and news.
Popular shows on Telecinco include Sálvame (Save Me), La que se avecina (The Disaster that Is Coming), El Programa de Ana Rosa (The Ana Rosa Program), and Supervivientes (Survivors).
Another channel from Mediaset España, Cuatro, offers a mix of reality TV, entertainment, sports, and news.
Notable shows on Cuatro include
Mujeres y Hombres y Viceversa (Women and Men and Vice Versa), First Dates, Todo es mentira (Everything Is a Lie), and Deportes Cuatro (Sports Cuatro).
A flagship channel of Atresmedia, Antena 3 features a wide array of programming, from popular series and reality shows to news and entertainment programs.
Some of the well-known shows on Antena 3 are El secreto de Puente Viejo (The Secret of Puente Viejo), La Voz (The Voice), El Hormiguero (The Anthill), and ¡Ahora caigo! (Now I Fall!).
As part of Atresmedia, La Sexta is known for its news, sports coverage, talk shows, and entertainment programs.
Notable shows on La Sexta include El Intermedio (The Intermediate), Pesadilla en la cocina (Nightmare in the Kitchen), and Zapeando.
Is it legal to watch Spanish TV in Australia with a VPN?
Yes, it is generally legal to watch Spanish TV in Australia using a VPN. Using it to access geo-blocked content is not illegal in most countries, including Australia.
However, it's essential to ensure that you are not violating any copyright or licensing agreements while watching the content.
Additionally, some streaming services may have their terms and conditions regarding VPN usage.
As long as you use it for personal viewing and abide by the service's terms, you can enjoy Spanish TV without legal issues.
Summary
Here's your ticket to enjoying Spanish TV in Australia! With a VPN, you can change your IP address to Spain and unlock geo-restricted channels from anywhere in the world.
Based on speed, security, and features, I've recommended some top-notch VPNs for Spanish TV. Pick a reliable provider from the list to ensure a smooth and secure streaming experience.
So, what are you waiting for? Grab your popcorn and start enjoying your favorite Spanish shows. ¡Disfruta! (Enjoy!)
---