TF1 is one of the best French TV channels and streaming services. It's home to various genres and programs, including sports, reality TV, comedies, and family entertainment.
Unfortunately, only viewers physically located in France can enjoy its content. You shouldn't let this stop you, though!
We'll cover several methods to spoof your location and access TF1. So, let's get cracking!
Why is TF1 blocked outside France?
TF1 is geo-restricted to France exclusively. That means you can't watch TF1 in the UK, US, Australia — the list goes on.
Clicking on any video on the website will lead to the following error screens:
Cette vidéo n'est pas disponible depuls votre zone géographique. (This video is not available from your region.)
Ce contenu est indisponible dans votre région. (This content is unavailable in your region.)
500 Oh nooon… Il semblerait qu'il y ait un problème de diffusion. La page que vous essayez d'atteindre ne fonctionne pas correctement. (500 Oh nooo… Looks like there's a broadcast problem. The page you are trying to reach is not working properly.)
So, why does this happen?
TF1 has to geo-restrict its content to comply with licensing and distribution agreements. Simply put, it has only bought the rights to broadcast in France.
To complicate matters further, it also can't allow VPN use on the website.
That's because VPN users can watch TF1 anywhere in the world, which goes directly against the above-mentioned deals.
So, if you use a lower-tier or free VPN, you still won't be able to unblock TF1. However, robust providers will let you slip by unnoticed.
How to watch TF1 outside France?
Since you can't directly access TF1 outside France, you'll have to resort to other methods. We recommend the following workarounds:
1. Use a VPN
VPNs are your best line of defense against geo-blocks. You can use them to circumvent content restrictions of all kinds.
Here's how they work in a nutshell.
By connecting to a VPN server, you can obtain a temporary IP address set in France, for example. You'll then be able to visit TF1 without any issues.
TF1 won't know your real IP address as it will be hidden.
We recommend NordVPN for streaming purposes. It's fast, reliable, and has a good selection of French servers.
Follow these steps to unblock TF1 with it:
1. Subscribe to NordVPN and download the software.
2. Follow the instructions to install the app.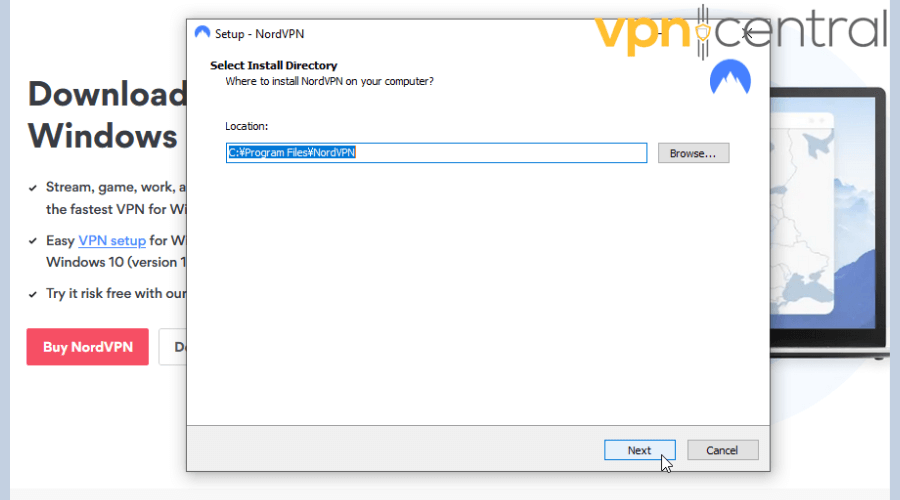 3. Open it and scroll down the list to find a suitable server.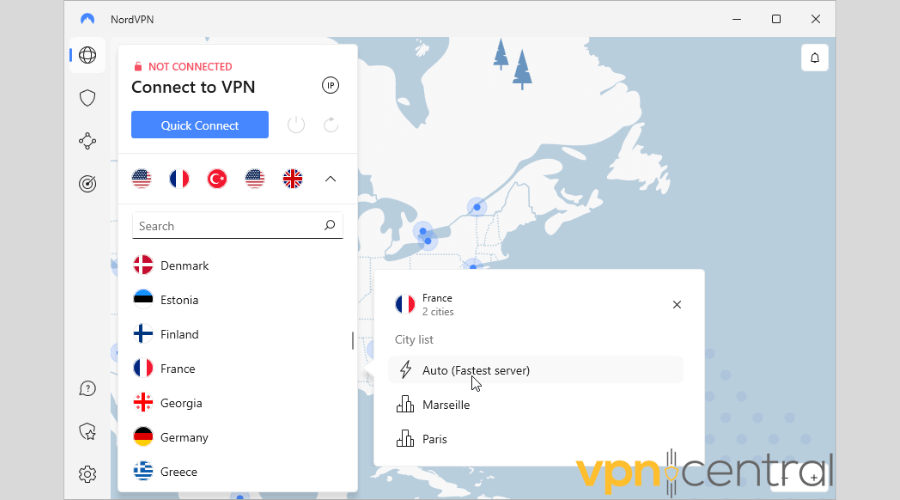 4. Click on the flag icon to connect. If you press the three dots next to it, you can look at all the available cities in this county or auto-connect.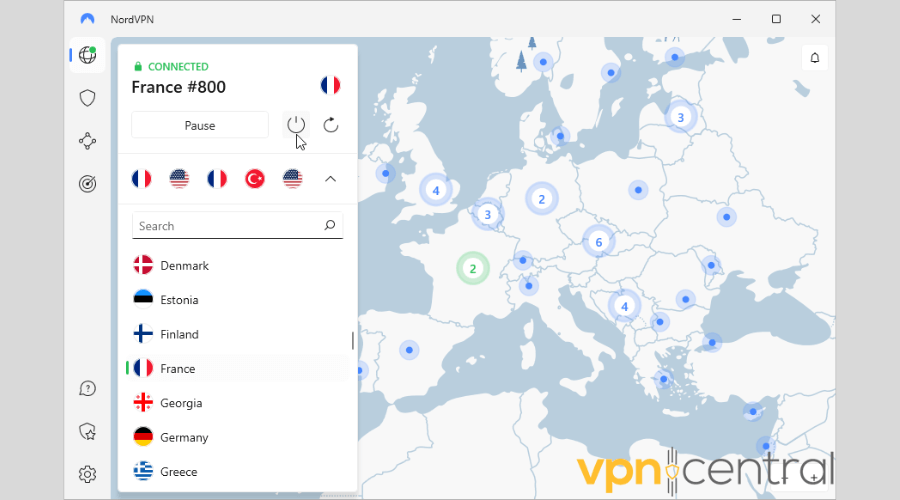 5. Go to TF1's website and log in to watch!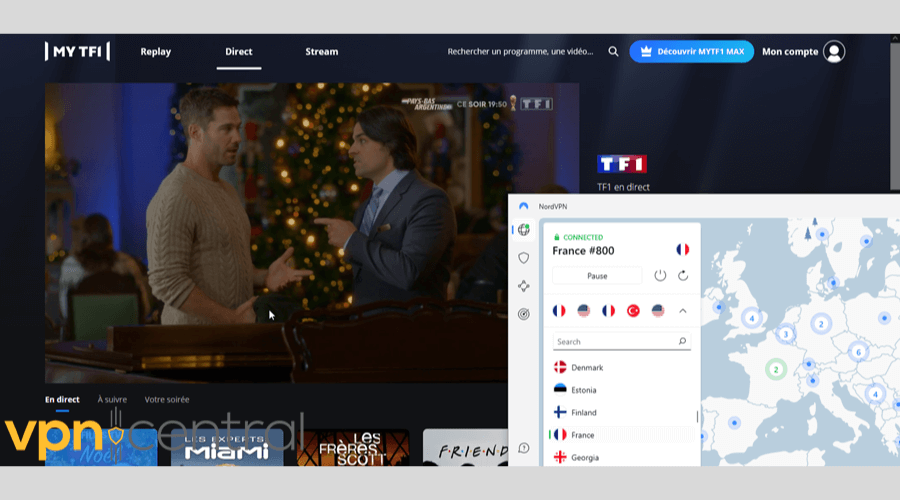 2. Use a proxy
Proxy servers act like an intermediary between you and the website you're trying to connect to. That makes them fairly similar to VPNs!
They, too, are routinely used to bypass geo-restrictions. On top of that, they can serve as a web filter and firewall.
However, they aren't quite as successful as VPNs when it comes to tricking premium streaming websites.
What's more, proxies won't encrypt your traffic and data and will work on a single app or website. Basically, you can't count on them to completely hide your digital tracks.
On the bright side, proxies can be faster because they don't scramble your data.
But, if you're sharing a connection with many users, you'll notice slow loading times and lag. You also might have problems with connection drops.
Still, they're generally less expensive than VPNs, and many are even completely free.
3. Use Smart DNS
Smart DNS combines DNS and proxy servers.
Instead of changing your IP address like a VPN, it reroutes your DNS requests. Your location will still be masked, though.
It's capable of evading geo-restrictions and censorship, which makes it perfect for TF1.
But, the same warning goes as for proxies:
Smart DNS won't encrypt your traffic, so it's not a good solution for online security. That does mean it's potentially faster than a VPN, though.
The downside is that it only offers a handful of fixed locations, compared to a premium VPN's generous server selection.
Additionally, Smart DNS works on devices that don't support VPN clients.
If you feel like trying it, we recommend Smart DNS Proxy. It has a good track record with many premium streaming providers.
4. Use a browser extension
Alternatively, you can unblock TF1 with a VPN browser extension. You can find many options for Google Chrome, Mozilla Firefox, and Microsoft Edge. 
They're light, quick, and effortless to use. You can use some as a standalone add-on, while others require you to also have the native app installed.
Just like a VPN, you only have to specify which country you want and then click to connect.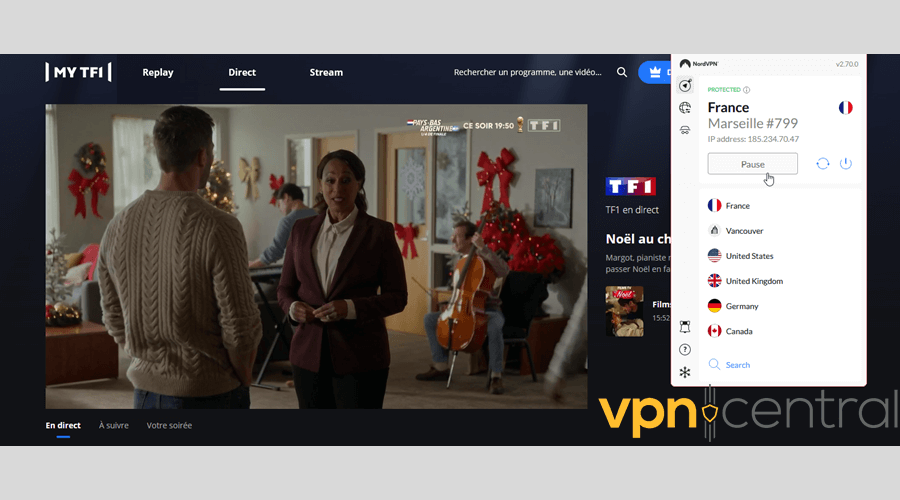 But keep in mind that they will only work on your browser. You'll have to use a VPN app to protect your other apps, tools, and games.
Best VPN services for watching TF1 outside France
Are you thinking about getting a VPN for TF1? We're here to make things a bit easier for you.
We hunted down the best VPNs for streaming with a special focus on TF1.
Our top three recommendations have excellent servers, speed, and advanced security tools.
Let's take a closer look!
NordVPN is our first choice for TF1, and it works great on Netflix, Disney+, Hulu, BBCiPlayer, Amazon Prime, and others.
Some of these platforms have serious VPN screening tests, but NordVPN slipped under their radar with ease.
It has over 5200 servers in 59 countries, including 230+ in Paris and Marseille. You'll reach lightning-fast speed with its proprietary NordLynx protocol.
On top of that, you can opt for P2P-optimized servers for torrenting. It also offers special obfuscated servers that work even in the most restricted environments.
Furthermore, it uses 256-AES encryption and supports double data encryption for an extra layer of protection. NordVPN employs its own smart DNS on every server.
You can also rest easy knowing it has an independently audited no-logs policy!
Finally, you can use it on up to six devices, including Windows, macOS, iOS, Android, Linux, Chromebook, Amazon Fire, and more.
What you get with NordVPN:
OpenVPN and NordLynx protocols
Kill switch
Split tunneling
Meshnet
Dark web monitor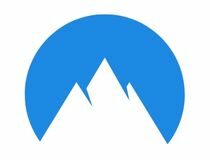 NordVPN
Don't miss out on your favorite shows! With NordVPN, you'll bypass all geo-restrictions and stream in HD quality from everywhere.
ExpressVPN is one of the most prominent names in the VPN market, and not without reason. It's a true all-rounder but especially powerful when it comes to streaming.
Other than TF1, it works on Netflix, BBC iPlayer, Amazon Prime, Disney+, Hulu, and others.
It offers 3000+ RAM-only servers in 94 countries, including servers in Paris, Marseille, Alsace, and Strasbourg.
You can automatically connect to the fastest one just by clicking on France. Even better, ExpressVPN'S Lightway protocol is a real asset for HD streaming.
Additionally, you can use obfuscated servers. They will make your data packets look like normal traffic to geo-restricted sites.
Most importantly, ExpressVPN doesn't just make claims it can't back up. Its no-logs policy has been properly audited.
It uses 256-bit encrypted DNS on every server and gives out new session keys every time you connect.
It supports up to five simultaneous connections on Windows, macOS, Android, iOS, Linux, various SmartTV devices, and routers.
What ExpressVPN offers:
Lightway, OpenVPN, IKEv2, and L2TP/IPsec protocols
Network kill switch
Split tunneling
IPv6 leak protection
Browser add-ons for Chrome, Firefox, and Edge.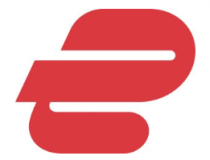 ExpressVPN
Ensure your online anonymity and browse the web securely with this top-notch VPN service!
CyberGhost proves that premium VPN services don't need to come with a premium price tag.
It can unblock TF1 and all other major streaming platforms. What's more, it will blow you away with the sheer number of servers!
CyberGhost has +8900 servers in 110+ locations across 91 countries, including +900 servers in France. The app will also conveniently list the least crowded options.
It even has a special selection of servers optimized for streaming in France, including options for:
TF1
France TV
6play
MolotovTV
Canal+
Amazon Prime FR
Netflix FR
Europe 1
RTL FR
Radio France
But what about security?
CyberGhost VPN uses 256-bit AES encryption standards, and it won't record your IP address or traffic.
It's also been independently audited by Deloitte, which is a great sign.
It supports up to seven simultaneous connections, including Windows, macOS, iOS, Android, Linux, Smart TV, Android TV, and other devices.
What CyberGhost VPN offers:
WireGuard, OpenVPN, and IKEv2 protocols
IPv6 leak protection
One-day free trial
45-day money-back guarantee
NoSpy Servers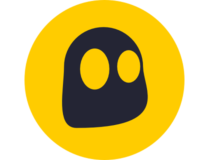 CyberGhost
With its vast server network, this VPN provider can help you unlock content from anywhere!
Wrap up
Geo-restrictions are an unavoidable part of modern streaming, but you can bypass them!
VPNs, proxies, smart DNS, and browser add-ons have been specially developed for this task. You can use them to watch TF1 outside of France.
In addition to that, VPNs are an invaluable tool for online privacy.
Let us know how they worked out for you!