Gone are the days when you had to wait for the DVD of your favorite movie to come out to watch it in the comfort of your home.
IPTV has changed all that.
Today, there are many media streaming devices and VOD services that allow you to watch movies online for free.
All the latest and your favorite movies can now be watched at home in total relaxation and whenever you like.
Nothing beats watching a movie sitting on your couch with only friends and family around. But sometimes, you might face restrictions on the movies you can access.
Streaming services like BBC iPlayer, Hulu, and Popcorn Time are available only in select parts of the world, while Netflix libraries vary greatly.
The only way to have freedom is to watch movies online for free with a VPN.
Why you need a VPN to watch movies online
There are two classes of IPTV that people usually use for watching movies online for free. The first is VOD services like Netflix, BBC iPlayer, etc.
The other is media streaming devices like Roku and Kodi. Each of these has features and problems of its own that require a VPN.
Most VOD services are geo-restricted, meaning they are available only in selected parts of the world. If you are located elsewhere, you can't access them.
Also, if you are a subscribed user but traveling to a country where the service isn't available, you won't be able to use your account since the website will deny you access.
This is a huge problem for people who want nothing more than access to their favorite movies in fine picture quality.
Although Netflix, the most popular streaming service, is available virtually everywhere, the content available varies a lot. You find more regional content than the movies you want to see.
Besides, these VOD services often have their own special content, which becomes unavailable to you because of this geo-restriction.
Media streaming devices are free to use and allow you to watch movies from around the world. But again, they can't give you access to streaming services that are geo-restricted.
Although streaming devices compensate by giving you access to links that are free to use and allow you to watch movies, these are not always safe to use.
For one, they can lead to malicious URLs. But more importantly, they allow you to access copyrighted content for free, which can be considered as digital piracy.
So if you are found using these links, you can face legal action. If you want to use them, you have to cover your tracks and use VPN protection to hide from all prying eyes.
How VPNs help to watch movies online for free
VPNs connect you to the internet through one of their own servers, which encrypt all traffic going through it. There are a few things that make this useful:
Since all the traffic going through this server is encrypted, nobody can see what you are doing on the internet. Your ISP, government agencies, and nosy people sharing the same public network will be unable to spy on you. This means that you can watch movies through any link without having to worry.
The IP address associated with your connection becomes that of the VPN server when you use it. This means that your apparent location becomes the location where this VPN server is located. This comes in handy when you want to access geo-restricted content. So for example, if you want to access BBC iPlayer, you should connect to a UK server. It will then appear to BBC iPlayer that you are in the UK, and you can access it. This is a simple and sure-shot way to unblock movies with a VPN.
ISPs often throttle your bandwidth when they notice you streaming movies for a long time. This leads to lag and buffering issues. But not when you use a VPN. Your streaming activity is hidden from your ISP when you use a VPN, so it cannot meddle with your network speed.
How to unblock movies with a VPN
To watch movies online for free with a VPN is as easy as 1-2-3. Just follow these simple steps and you will enjoy as many movies online as you like.
Subscribe to a reliable VPN. For streaming we recommend CyberGhostVPN. Why? Because it has servers in 100+ countries and streaming-optimized servers.


Install the VPN on your device.

Enter your login details in the client and connect to the VPN.


Choose a server of your choice (can be anything in case you are using Kodi, etc. but should be from a particular location to access geo-restricted content).


Watch your favorite movies on your device without any hassle.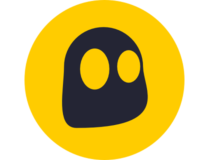 CyberGhost
Unblock content from all around the world and enjoy buffer-free streaming!
Why CyberGhost VPN to watch movies online?
You now know how VPNs improve your online movie-watching experience.
But you should know that choosing the right VPN is important when it comes to watching movies as well as privatizing your online activity.
CyberGhost is the right choice because:
You get high-speed connections when you use CyberGhost, which is an important factor when it comes to streaming movies
It has multiple servers in all the major locations of the world, so you always have connectivity options for any geo-restricted service you want to access
The proprietary VPN protocols improve the security of your connection and make sure that nobody can see your online activity
The VPN clients have an easy and intuitive UI that is attractive, easy to use, and highly customizable
It is reasonably priced and offers a 7-day money-back guarantee to allow you enough time to test the service for all your purposes. You can ask for a full refund if you are not satisfied
It is a no-logs VPN, which means that your usage and activity logs are not recorded and maintained
Conclusion
If you want to unblock movies online from anywhere, you have to use a VPN. They not only secure your connection and hide your online activity but also allow you to overcome geo-restriction.
This feature is the reason why VPNs are attracting more and more interest from users around the world. With an able service like CyberGhost VPN, you can improve your online security, maintain privacy, become anonymous, and use the internet freely. You will be able to use the internet as it should be and watch movies online for free.