With online games, it's essential to have a fast connection and low ping. You can achieve this by changing your virtual location using one of the top VPNs on the market.
Operating these apps is usually straightforward, but finding the optimal server to connect to is the key.
Below, we'll discuss exactly which locations will do the job and when to choose each.
5 best countries to connect a VPN for gaming
That depends on your physical location and where the servers of the game you're playing are.
Generally, the closer the VPN server is to both, the faster your connection will be.
In most situations, choosing one of these countries will do the trick:
1. Germany
Germany is often considered the best country for VPN speed. It's located in the center of the western part of the continent, making it a good neighboring option for many European gamers.
On top of that, various popular titles have servers in Germany, including:
Apex Legends
League of Legends (EUNE and RU servers)
Dead by Daylight (One of the two EU servers)
2. The Netherlands
The Netherlands also makes a strong challenge for the lowest ping VPN country for gamers.
Its geographical location is suitable for the task, which is why numerous popular games have servers there.
Some examples are:
Rocket League
Apex Legends
League of Legends (EUW server)
Halo Infinite (one of the two European servers is in Amsterdam)
3. France
Another best country to connect a VPN for gaming is France. Due to its location, it's the go-to place for many players from the western part of the continent.
France is the primary option for European Minecraft players, as it's one of the three possible locations on the continent.
Other popular titles with servers there are:
Fortnite
Valorant
Rocket League
Overwatch 2
4. Canada
Canada is the best location for VPN speed for US-based gamers who want to change their virtual address to one in another close-by country.
What's more, many games have servers there, including:
PUBG
Fortnite
Minecraft
ARK: Survival Evolved
5. Austria
Austria is a great option for many players. It's also close enough to other countries that host game servers, such as France and Germany.
Various popular titles have Vienna as a location, including:
Dota 2 (Europe East server)
Call of Duty
Destiny 2
The Sims
What's the best VPN for gaming?
When it comes to gaming, we recommend using ExpressVPN to change your IP. It's one of the fastest and most reliable options on the market.
ExpressVPN has a broad reach, with its 3000+ servers staggering across 94 countries, including the five we listed above.
For example, you can choose between five locations in France and four in Canada.
Once you figure out what the lowest ping VPN country is for the game you usually play, you use the Favorite function in the app to connect quickly to a server there.
ExpressVPN also offers a split tunneling feature that lets you route some of your traffic through it while leaving other apps to access the Internet directly.
Keep in mind that ExpressVPN allows up to five simultaneous connections, and you can hook up some of your other devices as well.
With its 30-day money-back guarantee, getting a subscription and testing if it improves your gameplay is entirely risk-free.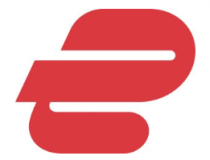 ExpressVPN
Improve your gaming sessions with this top-notch VPN service.
Wrap up
While there's no one-size-fits-all VPN location for gamers, some perform excellently with the majority of popular titles.
It's always a good idea to check where exactly the game you're playing has its server. Once you do that, you'll be able to choose the optimal nearby location for your VPN.
Remember that choosing a fast and reliable service is just as important as picking the best country to connect a VPN for gaming.