You might experience Dota 2 lag from time to time. When this happens, you can use a VPN to improve ping, increase connection speed and, ultimately, improve your gameplay.
VPNs offer access to global networks of servers that you can access to get unlimited bandwidth, fix latency caused by the distance between your network and gaming servers, and lift geo-blocks.
Below you can find the top VPN services you can use to play Dota 2 without lag. If you're looking for a Dota Underlords VPN tool, you should also stick around because our recommendations apply there too.
Is VPN allowed in Dota 2?
Yes, it's allowed. There are no rules against using VPN services to improve your ping on Dota 2. However, it's not allowed to use VPN apps for other purposes, like trying to get better deals on Steam.
As long as you use the VPN for legal purposes, and not as a means to harass other players while staying anonymous or other unaccepted behaviors that break the Terms of Use, you shouldn't worry.
Can VPN reduce lag and ping in Dota 2?
Yes, you can significantly reduce lag and ping when you play Dota 2 with a VPN. You just need to connect a VPN server that's closer to the Dota 2 game server.
Which VPN is best for Dota 2?
1. ExpressVPN – fastest gaming-optimized servers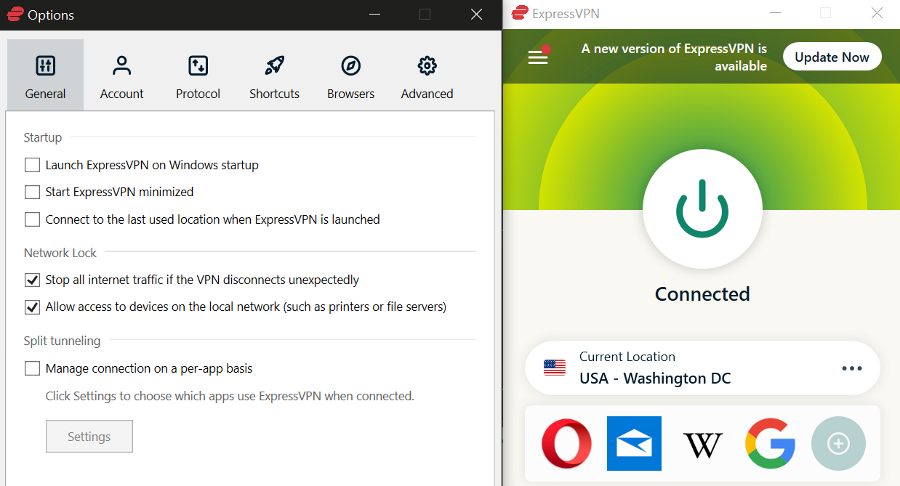 With thousands of servers located in 94 countries, ExpressVPN can certainly assign you a great server for Dota.
The VPN is optimized for gaming, offering unlimited bandwidth and data.
You can enjoy online gaming without being worried about your ISP throttling your data because they won't be able to, thanks to ExpressVPN's encryption.
All your activity is completely private. Plus, the VPN has its own private DNS, leaving no room for vulnerabilities.
It also has a secure killswitch to ensure that all traffic remains protected in case you connect from the VPN.
It's also worth mentioning that this VPN offers split tunneling, which you can use to prioritize VPN traffic toward Dota.
Other notable features of ExpressVPN include:
Access to multiple protocols
Threat manager to block malicious apps and trackers
Integrated speed test
Public Wi-Fi protection
Many payment options
Dedicated support team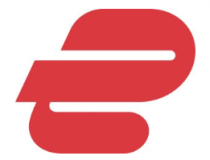 ExpressVPN
Game on any Dota 2 server and reduce latency issues by using ExpressVPN!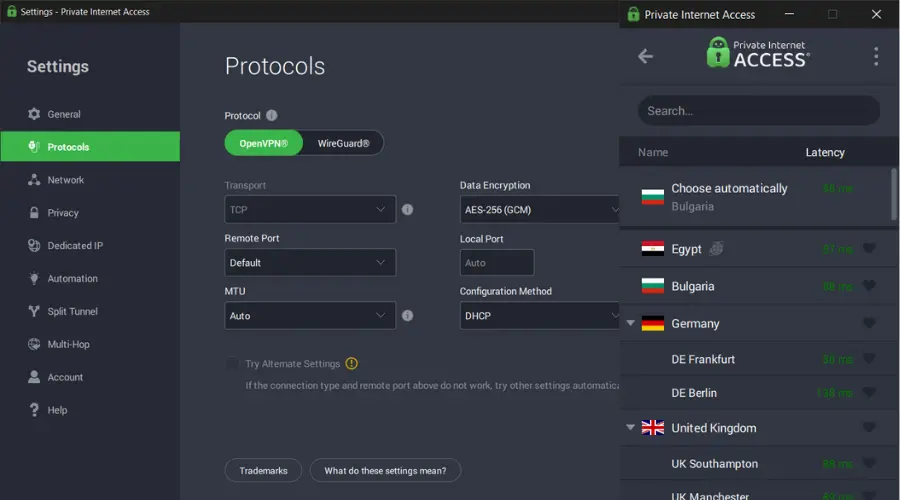 Private Internet Access (PIA) is one of the fastest VPN apps you can use to play Dota 2.
You just have to connect to a VPN server and then log into your Dota 2 account and start playing. What Private Internet Access does is reroute your traffic to its servers, which are closer to the Dota 2 servers.
It lets users surpass any traffic restrictions that may impact their lag. The tool hides your browsing activity and identity so your ISP won't be able to throttle your traffic.
On top of that, you should also know that this VPN offers unlimited bandwidth for all its servers.
This means that you get to enjoy high-speed gaming all month round without worrying about running out of data.
Private Internet Access is a subscription-based service with a 30-day money-back guarantee.
PIA's key features:
+35, 000 VPN servers in 80+ countries
Allows 10 simultaneous connections
Works with Windows, macOS, Linux, Android, iOS, Chrome, Firefox, Opera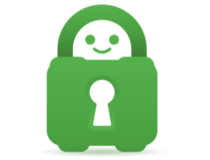 Private Internet Access
Reduce ping and play Dota 2 at the best possible speed using this VPN solution.
3. NordVPN – most trustworthy obfuscation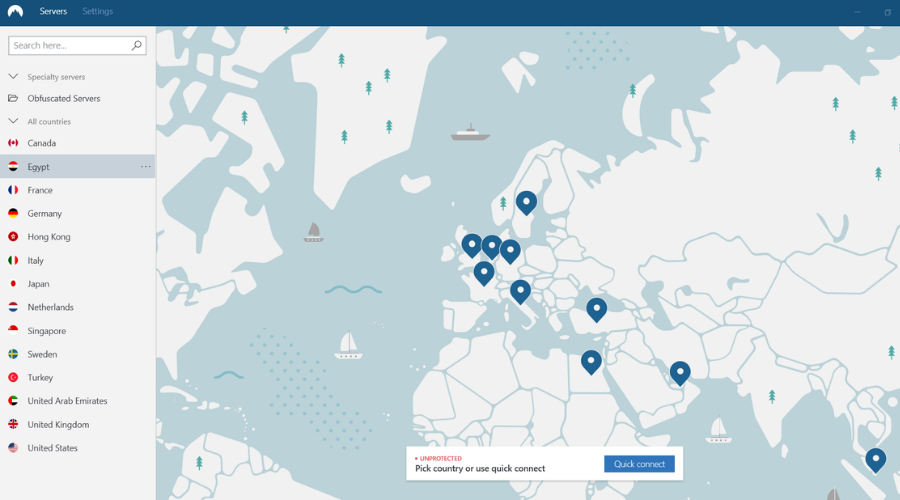 Next on our list is a VPN service that promises exceptionally fast servers while keeping your connection private.
NordVPN uses its own WireGuard protocol in order to provide its customers with the best speed possible without compromising on security.
This VPN service has a generous worldwide coverage of over 5,000 servers in 60 countries. The dedicated applications can automatically detect the best server for you.
Alternatively, if you prefer to pick your server location yourself, NordVPN offers a quick and easy solution for that as well. Just browse the location list and select the one you want to connect to.
In just a few clicks you will be able to enjoy Dota 2 at high speeds and without the risk of any data getting leaked.
Another important thing to note when it comes to speed is that NordVPN offers unlimited bandwidth.
Not only that, but its advanced privacy features fight against any ISP-imposed restrictions.
When it comes to localization restrictions, users of this VPN report that they can access pretty much any website, game, or streaming service without being detected.
NordVPN is a subscription-based service with several plans available. Each plan includes a 30-day money-back guarantee.
NordVPN's key features:
Private DNS on every server
Split tunneling
No-logs policy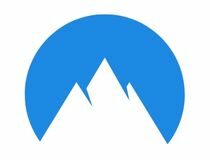 NordVPN
Play Dota 2 without restrictions with this reliable and easy-to-use VPN.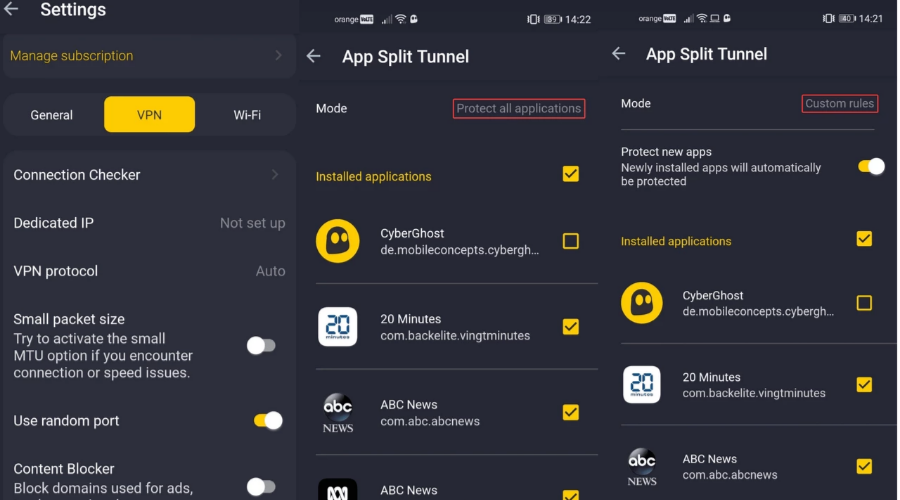 CyberGhost VPN is also a virtual private network service owned by Kape Technologies. It's the only free VPN for Dota 2 on this list.
You can use it to reduce your ping and play Dota 2 with a VPN, without having to worry about delays and other connection hiccups.
Once you identify the perfect VPN server for Dota 2, you can instruct CyberGhost VPN to connect to it as soon as you launch the game. The app doesn't collect any identifying logs. Also, it's one of the best VPNs for the Dota 2 SEA server.
This VPN helps you overcome latency issues by providing access to thousands of fast servers. It places no restrictions on how many servers you can use, nor does it restrict bandwidth usage.
Along with that, CyberGhost VPN also protects your data with its strict no-logs policy and advanced encryption.
It keeps your data secure even in case the connection drops. With the help of the kill switch feature, the VPN stops all traffic data until you get to connect to a different server.
CyberGhost VPN's key features:
+9,000 VPN servers in 89 countries
Allows 7 simultaneous connections
Works with Windows, macOS, Linux, iOS, Android, Chrome, Firefox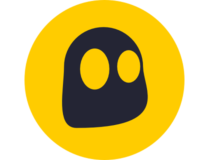 CyberGhost
Connect to CyberGhost to get access to tons of fast VPN servers for Dota 2!
5. Surfshark – budget-friendly VPN for gaming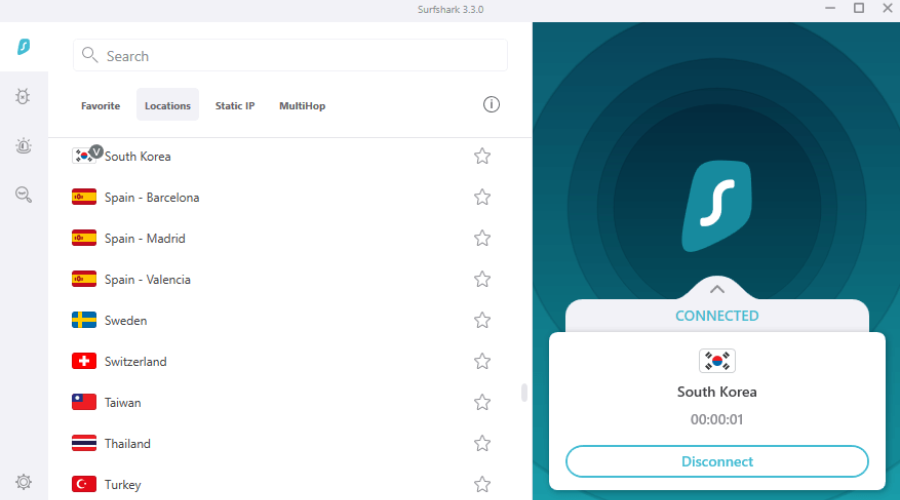 Surfshark is one of the fastest VPNs on the market and it actually offers pretty cost-effective subscriptions.
With one plan, you can connect an unlimited number of devices to defy geo-blocks and protect data.
Surfshark VPN has 3200+ servers in 100 countries. This means you can connect and switch around Dota2's international servers without any restriction.
The VPN is fast, secure, and has its own private DNS for increased protection and online security.
It has a security killswitch to ensure that your data doesn't leak in case you disconnect.
This isn't only great for data protection, but also it prevents Dota from getting a hint that you connect from different IP addresses.
Other key features of Surfshark VPN include:
Strict no logs policy
Camouflage mode
NoBorders mode
Military-grade encryption
Multiple tunneling protocols are available
24/7 support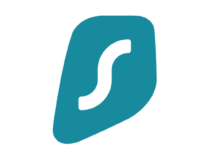 Surfshark
Use Surfshark to bypass online restrictions and connect to whichever Dota 2 server you want!
6. VyprVPN – great privacy features and high speed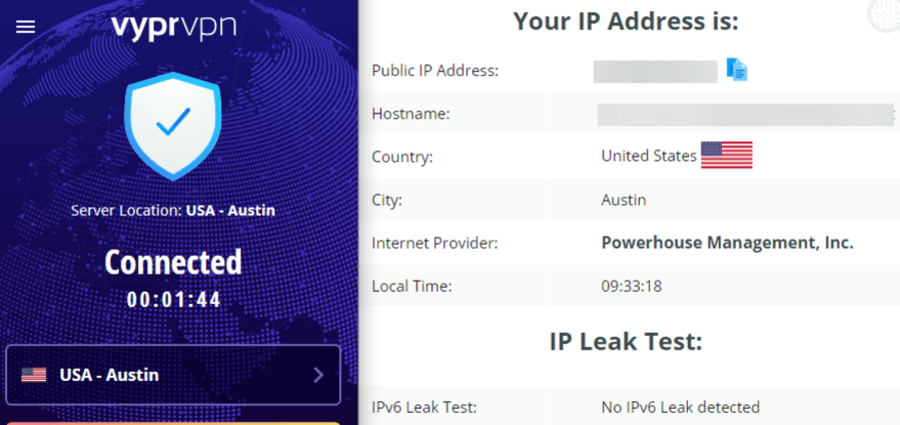 VyprVPN is one of the most respected VPNs, all thanks to its tested and proven zero-log policy.
They don't log any data and offer great service in return. You can use it to fix high ping and latency in Dota 2.
It offers access to over 700 VPN servers located in North America, South America, Europe, Asia, Africa, and Oceania.
You'll be able to find a fast and secure server without much effort, plus it has 300, 000 available IP addresses that you can use to hide traffic and bypass restrictions.
VyprVPN also offers split tunneling, which means you can use it only for your Dota 2 app, for example, while all other traffic is going directly using your ISP's network.
Other key features of VyprVPN include:
DNS leak protection
Dedicated apps for all major devices
Military-grade encryption
10 simultaneous connection 
96 server locations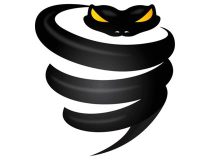 VyprVPN
Improve online gaming by connecting to VyprVPN's fast servers!
7. ProtonVPN – very fast VPN with an impressive free version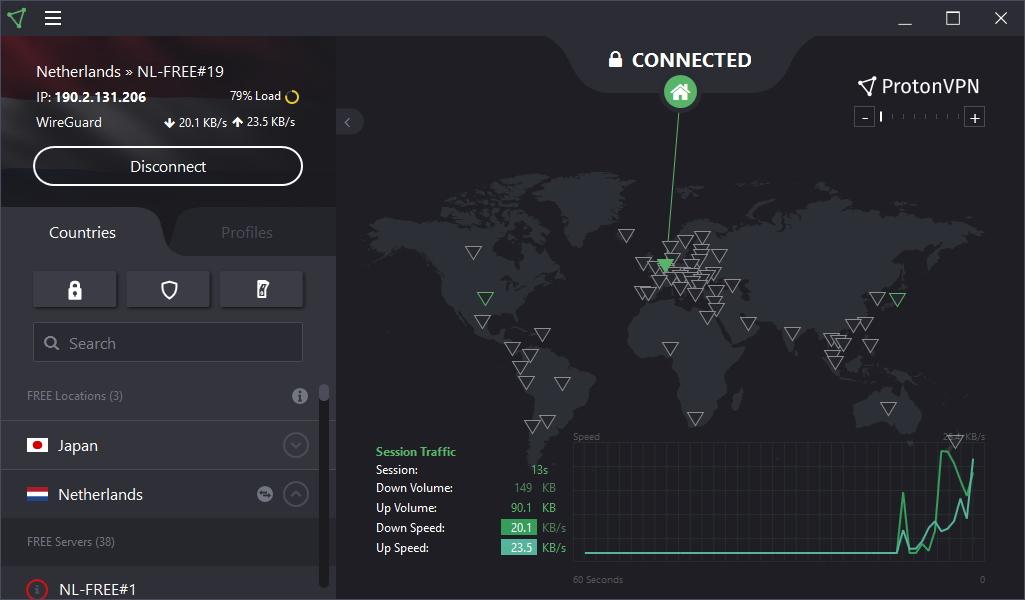 ProtonVPN is another great choice for Dota2 because it is fast and offers unlimited bandwidth.
This allows you to play lag-free for hours on end without being restricted or stopped by your ISP's plan or monitoring.
ProtonVPN currently has 1,700+ servers located in 64 different countries around the world.
It has a 10 Gbps speed capacity on every server, which ensures high speed and a steady connection even on network-demanding tasks like gaming.
The VPN has a strict zero logs policy and offers you the possibility to use OpenVPN, IKEv2, and WireGuard as your protocols.
Other key features of ProtonVPN include:
Free version with unlimited bandwidth
100% open source
Based in Switzerland (which is big on data protection)
Supports Tor over VPN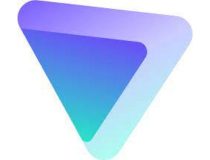 ProtonVPN
Make the best of Dota 2 by connecting to ProtonVPN's high-speed servers!
What are the best free VPNs for Dota2?
FreeVPNs are not generally the best choice for gaming, because they have limited data. The above-mentioned ProtonVPN is a great exception to this rule, offering unlimited data and bandwidth.
That being said, it only offers access to three VPN locations, so it's a bit limited in that regard.
Many users say the free servers work really well, but you have to test it out yourself because it's dependent on your configuration.
Which server to connect to when playing Dota 2?
Connect to a VPN server from the same region as your Dota game server. For example, if you live in Europe but play on a US server, connect to a US VPN server.
How to play Dota on another server using a VPN?
It's easy: connect to a VPN server, log into your Dota account, and connect to the preferred Dota server.
Taking everything into account, you can play Dota 2 with a VPN to improve your ping and speed up your Internet connection.
You just need to take some time and explore multiple VPN servers until you find the best one for your current location and preferred game server on Dota 2.
If you do, however, don't worry since you can easily repair VPN errors and go back to enjoying Dota 2. And, if you have Dota 2 packet loss issues, you can easily fix those, as well.
---