If you want to know about the best OmeTV VPNs with pertinent details, go through this article and also learn about a few more essential things you need.
OmeTV is a random video chatting platform that lets you chat with strangers worldwide. It helps to overcome boredom and meet new exciting people. However, the experience with it doesn't always go smoothly.
Therefore, you may need to depend on a VPN connection for the best experience on this Omegle alternative. If you are interested, you also can check out these best VPNs for Omegle.
Why do you need a VPN to use with OmeTV?
There is no doubt that this random webcam video chatting platform has gained a lot of popularity. Despite being a top choice among the users, video chat quality may drop for some users due to network issues.
Else, many countries ban it randomly in their networks. So, even if you want, you will not be able to use it if you live in one of such countries.
To solve all of these issues, a VPN is a must. Particularly, there are many VPNs to improve video call quality. You may need such VPNs for sure.
After doing some meaningful research, we have prepared the best VPN list for OmeTV for your convenience.
Which are the best OmeTV VPNs?
1. CyberGhost – The best performer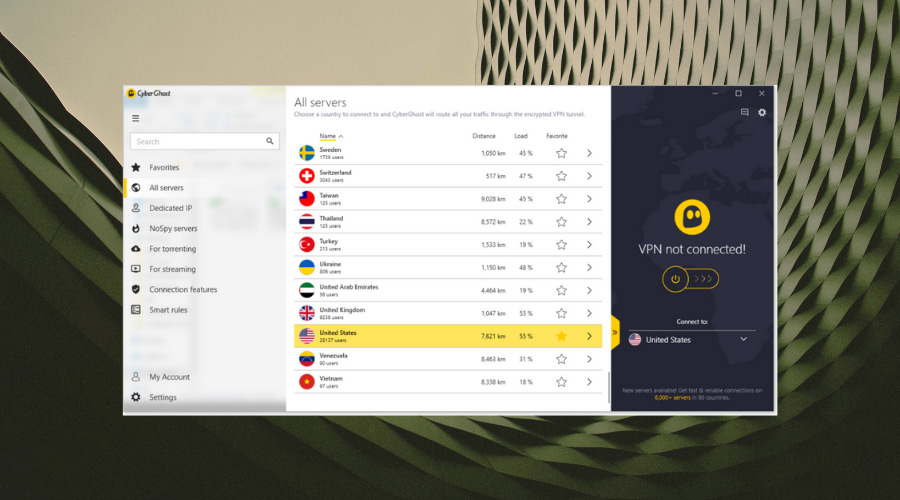 CyberGhost is one of the most needed VPN services for OmeTV users. It has a massive VPN network consisting of 7460+ high-quality servers in 91+ countries.
This is a Romana-based VPN provider that can give you a lot more facilities along with the smoothest video chatting experience on OmeTV. It supports WireGuard, OpenVPN, and IKEV2 VPN protocols and uses AES-256 encryption like other industry-leading VPNs.
This provider has NoSpy servers that help you to do the most private things on the internet. With a no-log policy, it ensures your data is getting the maximum protection from being exposed.
This VPN service is also affordable if you purchase a multi-year subscription.
Overall features, app availability, and other benefits have helped CyberGhost VPN to get a place in our top OmeTV VPN list.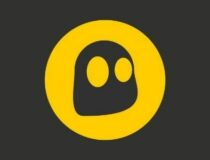 CyberGhost VPN
To get better security and performance with OmeTV, CyberGhost VPN is one of the most recommended VPN services you can use.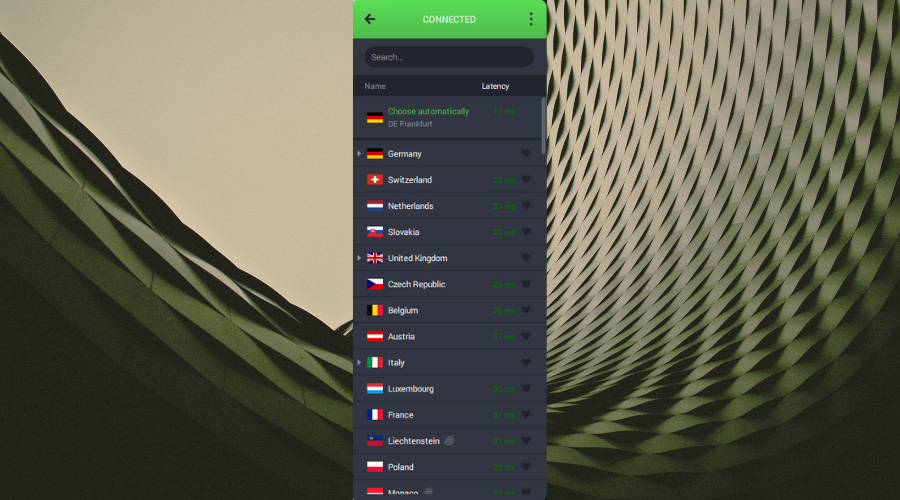 Private Internet Access (PIA) is our top choice as OmeTV VPNs for its features, performance, availability, and affordability. This US-based VPN provider has approximately 35000 high-speed servers around the world.
These servers are located in 100+ different locations in 78+ different countries. It offers excellent performance with better security and privacy features that can protect your internet activities from cybercriminals.
As PIA has a massive global network, you can easily unlock OmeTV if this chatting platform is banned in your country. The no-log policy makes sure your internet activity with this VPN is not being stored.
The pricing of PIA is very competitive and also very reasonable if you purchase a multi-year subscription. With AES-128 and 256 encryption, support for OpenVPN and WindGaurd VPN protocols, and app availability on major platforms, it has become one of the most desirable VPN services.
In our test, this VPN has performed excellent with OmeTV and, in some cases, improved the experience. Thus, we have made it the most recommended OmeTV VPN on our list.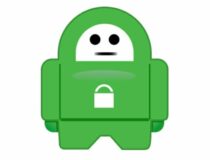 Private Internet Access
To get a better experience with OmeTV, Private Internet Access is at the top of our most recommended VPNs list.
3. NordVPN – Top class security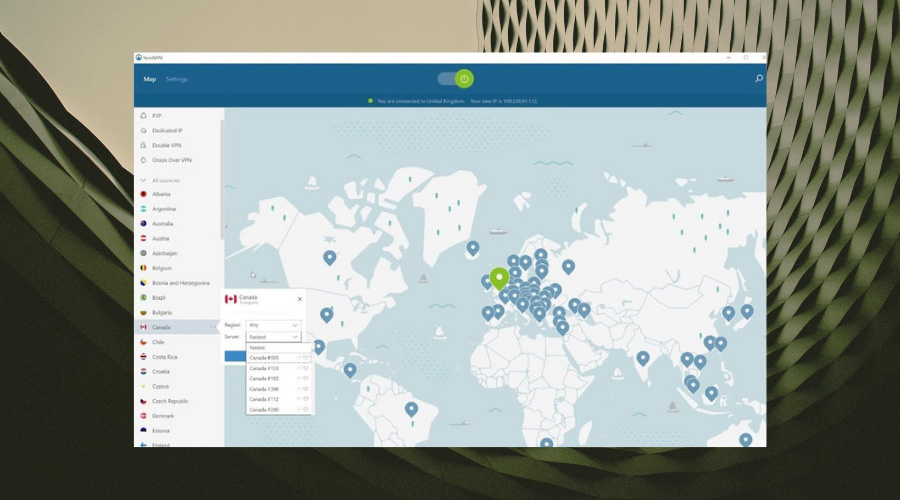 For OmeTV, NordVPN is another excellent choice that can deliver solid performance with a high level of security. This is a Panama-based provider that doesn't face any difficulties in providing no-log policies as there are no data retention laws in that region.
This VPN has 5100+ servers in 60+ countries that support IKEV2/IPSec, NordLynx, and OpenVPN protocol with AES-256 encryption. It has apps on all major platforms that ensure you will not face any problems while accessing OmeTV on any device.
Another thing is that NordVPN can pass your internet traffic through its VPN tunnel while using the facility of Onion Router. It makes you completely anonymous and lets you access any site by bypassing any strong government firewall.
Overall features and benefits have made it one of the best choices for OmeTV.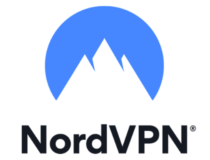 NordVPN
NordVPN is one of the best performing VPN services you can use to unlock OmeTV if it is banned in your country.
4. ExpressVPN – The fastest protocols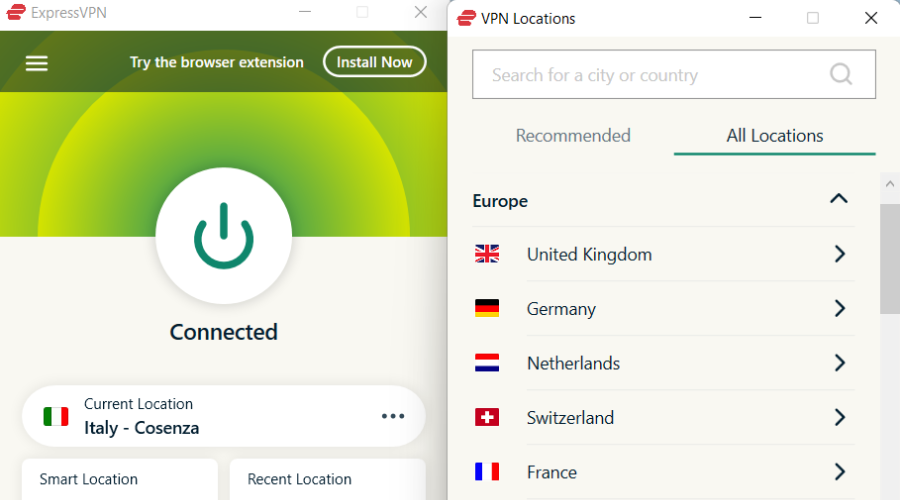 ExpressVPN is one of the most reliable clients on the market that has gained a lot of users' trust over the years.
It uses a powerful encryption algorithm that hides your data from third parties, making it impossible for anyone to see your location or online activity.
This VPN client has thousands of servers located across 94 different countries. You can pick your own server location and switch them up as much as you want.
The VPN hides your IP so you don't have to worry about malicious users on OmeTV trying to steal your data or track you.
We must also mention that ExpressVPN is compatible with all major devices, including Windows, macOS, Android, Linux, certain routers, game consoles, and more.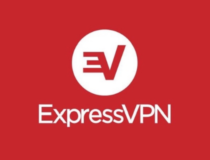 ExpressVPN
Hide your information from prying eyes with this advanced VPN for OmeTV!
5. Surfshark – Best for multiple devices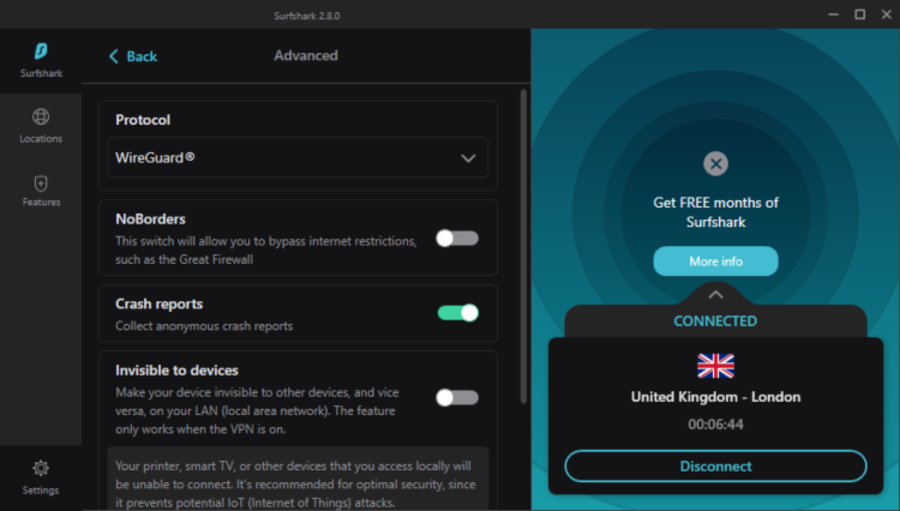 Another great VPN that will help you hide your data while chatting on OmeTV is Surfshark.
This budget-friendly VPN offers access to unlimited VPN bandwidth so you can rest assured that you can stay connected all the time.
On top of that, it uses powerful encryption and an emergency killswitch to make sure that no information gets leaked.
Surfshark lets you change your IP address and connect to remote locations from 95 different countries.
This VPN client offers over 3200 VPN servers and lets you connect an unlimited number of devices from one subscription.
Speaking of devices, it's also worth noting that Surfshark VPN offers easy-to-install applications for all major operating systems, including Windows, macOS, Android, and iOS.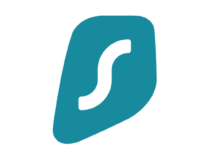 Surfshark
Get unparalleled connection speed for uninterrupted calls on OmeTV!
6. VyprVPN – Proven zero-logs policy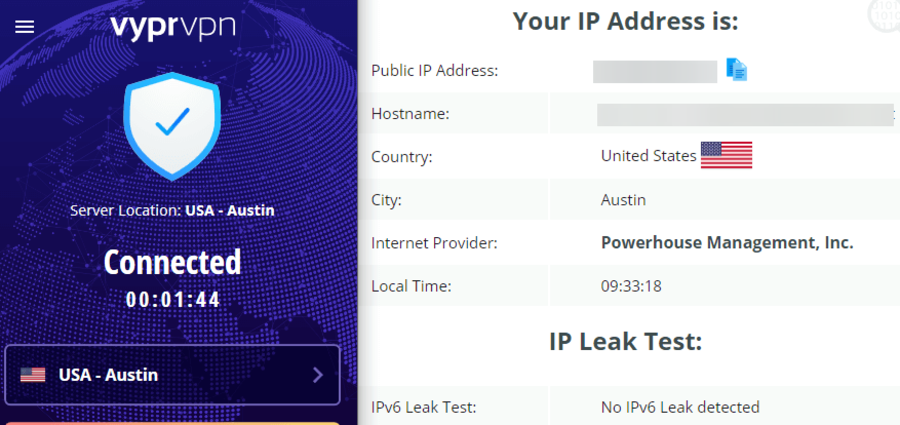 Next, we have an emerging VPN client that has a growing user community thanks to its high perfoming servers and proven zero logs policy.
VyprVPN is a great option for OmeTV because it's fast and has servers all around the world. You can use the auto-connect feature if you want the app to determine the best server for your configuration.
This way, you will be able to hold a steady and fast connection and don't risk having laggy connections on OmeTV.
However, if you prefer, you can also connect manually by picking one of the 100+ server locations.
VyprVPN is very secure, with powerful encryption and DNS Leak protection. These two features ensure that your identity will stay hidden and no one will be able to trace you based on traffic information.
If you want to browse both on local traffic and on VPN traffic at the same time, you should know that VyprVPN gives you this option, thanks to its split tunneling feature.
You can select which app uses VPN and this can improve overall performance and potentially increase connection speed on OmeTV.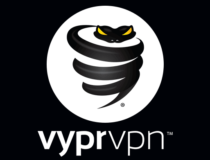 VyprVPN
Hide your activity and hold a steady connection with this advanced VPN service!
7. PrivateVPN – Fast and P2P-friendly VPN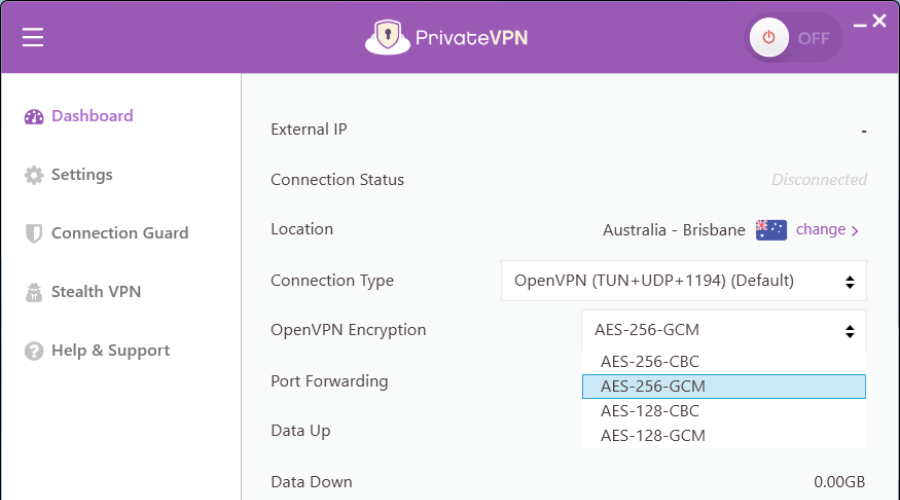 With PrivateVPN you can leave any concerns regarding privacy and Internet speed aside.
This VPN has a tested no logs policy and encrypts your data with 2048-bit encryption.
It offers unlimited bandwidth, so you can chat on OmeTV for hours at a time without risking running out of secured traffic.
Moreover, the VPN is a great option if you want to secure multiple devices at a time. It lets you have 10 simultaneous connections and is compatible with all major platforms.
PrivateVPN is also a great option because it offers access to multiple VPN protocols. Depending on your needs, you may need to switch them up. Some of them include OpenVPN, PPTP, and IPSec.
This VPN can also keep you anonymous and speed up your connection when downloading large amounts of data, thanks to its dedicated support for torrenting and P2P.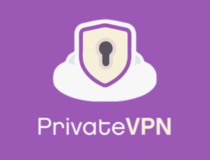 Enjoy lag-free connnections with this speedy and secure VPN!
How to use a VPN on OmeTV
Decide on a VPN service. We use Private Internet Access because it has the largest server network and is very secure and fast.
Download the dedicated app for your device and sign up for an account. You will need a subscription to use the service.
Install the VPN app and log in with your credentials.
Launch Private Internet Access and click on the power button to connect to a server.
Open your browser and access the OmeTV platform.
How to fix OmeTV VPN not working issue?
1. Delete cookies
On the OmeTV website, click on the security key icon in the top left corner of your browser and then on Cookies, as shown in the screenshot.
Select the cookie and click on Remove to delete it.
Click on Done.
If you are using an app, reinstall it.
2. Enable Obfuscation
Open the VPN app. In our case, we have used Private Internet Access.
Go to its Settings.
Navigate to the Multi-hop tab.
Tick Multi-hop and Obfuscation.
Close the window.
Reconnect the VPN. If possible, choose a different server.
3. Use a recommended VPN
If the above method did not work, it means your current VPN service is not compatible with this chatting platform. That's why we always recommend you to use any of the VPNs mentioned in our list.
This article has shown you the list of best VPNs for OmeTV with details and some more essential information you need. If you have an opinion on these VPNs with this platform or any helpful information, feel free to put it in the comment box.