OfferUp makes buying and selling items locally as easy as a few taps. But what if you want to sell in a different city or even from a different country? That's where a VPN comes into play.
VPNs are useful for local in-person sales when you're planning to sell in a different city or are selling on behalf of someone else.
They also let overseas users sell digital products or ship items to the US while appearing to be in the country.
Whatever the reason you may need one, our guide will help you find the best VPN for OfferUp.
What are the best VPN services for OfferUp?
VPNs let you change your IP address, so OfferUp doesn't know your real location. The best ones have multiple servers across the US, so you can target the cities of your choosing.
The following services easily bypass OfferUp's geo-restrictions and offer lots of extra features too:
ExpressVPN – overall best for OfferUp
ExpressVPN is perfect for unblocking OfferUp from anywhere in the world. It has lots of US servers – 24 in total, with multiple options for Los Angeles and New Jersey. It's also one of the few VPNs with a server in Albuquerque, New Mexico.
Its apps always rank high in leak tests, and it comes with a configurable kill switch, so your real location is never revealed.
You get advanced leak prevention, simple apps for desktop and mobile, and some of the best VPN speeds on the market. This is thanks to its proprietary Lightway protocol.
Streaming, gaming, and any other internet activity is easily supported. The only thing to consider is it limits you to 5 devices, so it's not suitable for very busy networks with lots of users.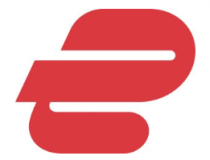 ExpressVPN
Unblock OfferUp from anywhere and enjoy a stable and reliable connection with ExpressVPN.
PIA VPN – servers in every US state
If you want to create local OfferUp listings throughout the United States, then Private Internet Access is the VPN for you.
It has at least one server in every US state, covering most major cities and some smaller areas too.
There's also no need to worry about your real IP ever leaking thanks to its stringent kill switch.
Beyond OfferUp, you have access to 10,000 locations across the world, letting you unblock virtually any streaming service. It's also known for its excellent torrenting support.
Each of its plans gives you full access to all servers, the protocol of your choice, and 10 simultaneous connections.
With all that, PIA is among the best VPN services for OfferUp and misses the top spot only because it's not quite as fast as ExpressVPN.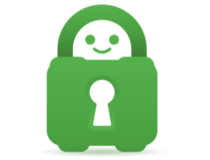 Private Internet Access
Enjoy the ultimate OfferUp experience, thanks to PIA's border-to-border US coverage.
CyberGhost – dedicated US IP address
CyberGhost boasts an impressive range of features that can help you bypass OfferUp's geo-restrictions and stay connected.
Firstly, you can pick from 11 US locations, including major cities like New York, Chicago, and Los Angeles.
Secondly, you can claim a dedicated US IP address, which will make it less likely to be flagged for using a VPN. This sometimes occurs when OfferUp detects lots of IP changing or when you're using a well-known public server that's been blacklisted.
CyberGhost excels by offering different servers for specific activities. For example, watching Netflix, gaming, or streaming.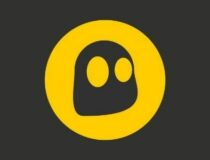 CyberGhost
Unblock access to OfferUp and ensure your real location is never revealed with CyberGhost.
Surfshark – best for busy networks
Surfshark is a great all-rounder suitable for any encrypted online activity. OfferUp users can easily bypass geo-blocking via one of 24 locations in the United States.
These include major cities but also areas not typically covered by VPNs, such as Bend in Oregon, Latham in New York, and Ashburn, Virginia.
Surfshark's main selling point is its support for unlimited connections. This means one account can use the VPN on any number of devices at the same time. So, if you're in a large household or even operating a workplace network, everyone can benefit.
Its multi-hop feature also deserves praise. It routes traffic through two different servers, making your connection even more private.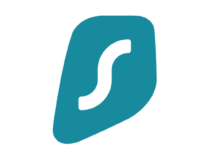 Surfshark
Unlock OfferUp and cover your entire home or work network with Surfshark.
NordVPN – connect to Tor over VPN
NordVPN takes privacy to the next level and is the best option if your OfferUp activity keeps getting flagged.
Firstly, its robust kill switch shuts down any internet requests if the VPN connection drops. Secondly, you can use multi-hop to mask the origin of your connection twice. On top of that, it can connect to Tor over the VPN.
Finding a suitable location in the US is easy, with 16 available cities. These include common options like LA and New York, but also Charlotte in North Carolina and Salt Lake City, Utah.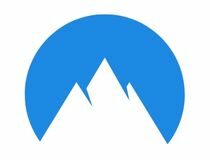 NordVPN
Ensure OfferUp never discovers your VPN usage, thanks to this provider's advanced security and privacy features.
How to choose the right VPN for OfferUp
Deciding on the best VPN for OfferUp depends on the type of sales you want to make. For digital or shipped items, a VPN that unlocks any area in the United States can be enough.
But, if you want to pick a specific city, you need a VPN that has at least one server in that location. PIA has the biggest variety of US cities, covering every single state.
Other things to consider are:
Leak Prevention – You never want your real location to be exposed, so a kill switch is a minimum requirement for OfferUp. Also, look out for IPv6, WebRTC, and DNS leak prevention features. ExpressVPN and NordVPN excel here.
Price – Most VPNs charge a similar monthly price, though PIA and NordVPN are the best value for the money at $11.99 a month. However, you can get significant discounts with every provider by paying for a longer term upfront.
Free Trial – With that in mind, a free trial can help you test different VPNs with OfferUp before committing.
Simultaneous Connections – To secure your entire home or work network, you'll need a VPN that supports multiple devices. The lowest on our list is ExpressVPN with 5, while Surfshark has no limits at all.
Why is OfferUp blocked outside the US?
The main reason is that OfferUp started as a local marketplace tool. I.e., users buying and selling items in the same town or city, with a focus on in-person transactions.
Although a nationwide shipping option is now available, this doesn't extend to users outside the US. Trying to access the site leads to the following error message:
One reason the service hasn't expanded overseas is because of risks associated with international shipping and users from other countries scamming each other.
Nonetheless, a VPN can spoof your location if you're a legitimate digital goods seller. It'll also prove effective if you want to ship physical goods to the United States and want to pretend that's your location.
A VPN can also help you change your city if you're based in the US but want to appear in a specific city.
Note: OfferUp doesn't permit international users or VPNs and will attempt to block you if discovered. If that happens, read our guide on what to do if your VPN doesn't work with OfferUp.
Wrap up
By considering our top VPN picks and using the buyer's guide, you can find the best VPN for OfferUp for your individual needs.
Enjoy being a local seller, whether you're in a different state or on the other side of the globe!