For overall better gameplay and access to fast and secure servers even when those in your area are down, consider using a VPN that's suitable for Amazon's popular MMORPG, New World.
If you play New World, you're most likely familiar with its occasional bugs, high ping, and certain servers being down. All of these issues are being tackled by the game's developer team, but VPNs can help you optimize your setup right away.
They can improve your connection speed, reduce high ping, prevent DDoS attacks, and also stop ISP monitoring and limitations. Read on to learn how they do that and check our top picks
Why do I need a VPN for the New World?
If the server you're normally connecting to is down, the game will automatically connect you to another one, but that can result in high ping and lag if the server is located far away.
A VPN can mitigate that. You can connect to a VPN server location that is closer to the New World game's servers, which will boost your speed and stabilize the connection.
Additionally, VPNs encrypt all your traffic information. So you'll be able to play the game even if your network admin blocked it. You'll also get rid of any ISP throttling issues.
The encryption also prevents data leaks and the fact that your IP is masked will significantly reduce the risk of becoming the target of a DDoS attack when playing New World.
Best VPN for New World
1. ExpressVPN – gaming-optimized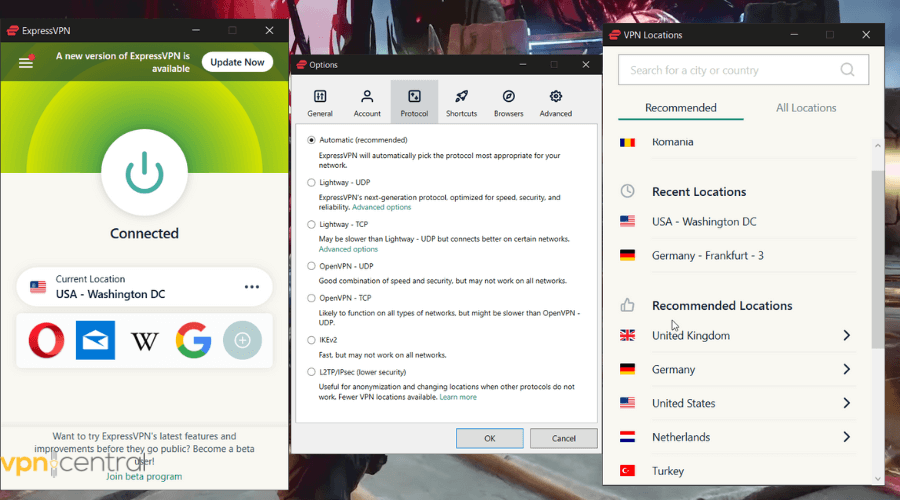 ExpressVPN has highly advanced servers in locations all over the world. Most of these servers are upgraded to 10Gbps which is great news if you want speed.
You have a wide range of options because it has 3000+ servers in 94 countries. You can browse around and find the best VPN server that matches the location of the New World game servers.
It is frustrating when it takes double the normal time to make an impact in a game. ExpressVPN's high-quality servers can improve your internet speed and reduce ping to increase game response.
Additionally, it protects against DDoS attacks that occur when a fellow gamer sends in an unusual flow of traffic toward you. It is very common in the gaming space and New World is not an exception.
This attack is meant to slow down any action you take against your opponent, this makes them get to you easily. But if you mask your IP and encrypt your data with ExpressVPN, you don't have to worry about it.
In the case of all-around security, you can count on this VPN to protect you from any harm online. The VPN encodes your traffic by using 256-bit encryption which is almost impossible to decipher.
It also accommodates different protocols like OpenVPN and LightWay. All are highly secure and fast. For good speed, we recommend giving Lightway a shot or using the auto-configuration option.
More features of ExpressVPN
30-day money-back guarantee
24-hour customer support
Split tunneling
Network lock kill switch
Zero activity log
Private DNS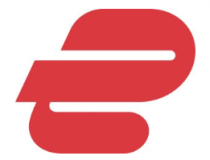 ExpressVPN
Use this reliable VPN to get the most out of the New World game!
2. NordVPN – super fast and reliable servers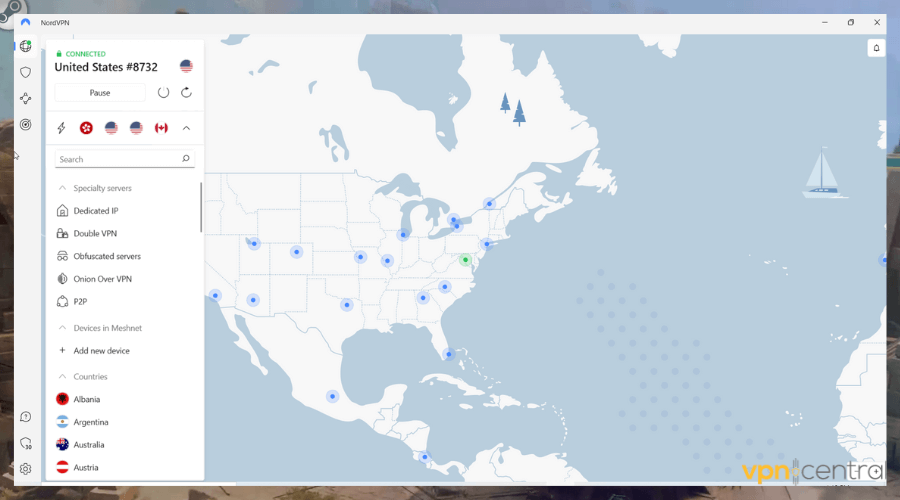 When it comes to which VPN to choose when playing games like New World, then NordVPN is a safe bet. With 5500+ game-optimized servers in 59 countries, this VPN offers you only the best.
NordVPN boosts your internet speed and improves game ping if you connect to any of the servers. This is because its servers are optimized to reach up to 10Gbps.
So if you are struggling with stuttering while you are on New World, connect to a NordVPN server. You will watch your gameplay get better in an instant.
As mentioned before, a DDoS attack can cause New World to lag thereby making you lose the game. Other players may attempt such an attack on you if you're easy to trace.
Using NordVPN can prevent this. Without your IP address, these attackers won't be able to track you so it will be extremely difficult for them to target your connection.
This VPN is totally secure as it uses 256-bit military-grade encryption to hide your traffic from trackers. This encryption algorithm also prevents your ISP from throttling your internet.
To add an extra layer of security to consumers,  this VPN offers a double VPN option. With the feature, you can change your IP address twice so no one can easily track you.
Other features of NordVPN
30-day money-back guarantee
24/7 customer service
Split tunneling
Strict no log policy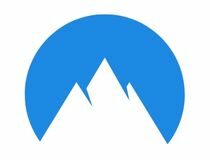 NordVPN
Connect to a NordVPN fast server for seamless and secure gaming on the New World servers!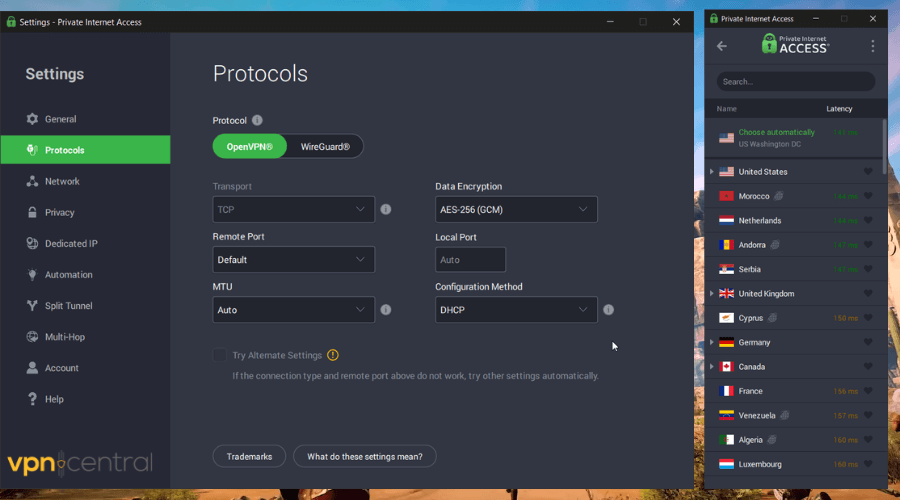 Private Internet Access (PIA) has won over many users mostly because of the huge number of servers it has. It has 35000+ servers in 84 countries, and these servers are swift and best for gamers.
When it comes to speed, PIA occupies a good spot at the top. You can count on it to give you a hitch-free gaming experience while playing New World. Its servers are optimized for 10Gbps speeds.
This VPN can make New World a more enjoyable game by reducing high ping and latency. This is made possible when users connect to a server closer to the game's servers.
PIA incorporates AES 256-bit encryption for optimum security. This particular encryption is trusted by cybersecurity experts around the world, being extremely hard, and next to impossible to decipher.
This encryption will ensure you're untraceable online. So any attempt at a DDoS attack will most certainly be impossible.
Additionally, since your data is completely hidden, you won't have to deal with ISP throttling or monitoring, even if you are on a limited plan. They can't restrict you if they don't get info about how much you actually use.
With this VPN, you also get access to a dedicated IP address, for an extra fee added to your subscription. This is a unique IP that only you can use when you are gaming for complete privacy.
Additional features of PIA:
No activity log
30-day refund policy
Round-the-clock customer support
OpenVPN
Split tunneling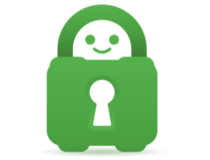 Private Internet Access
Pick a low-latency VPN server to optimize your New World gaming experience!
Conclusion
Whether you want a better connection, get rid of high ping, or protect your online information on gaming servers, all of the services recommended above will deliver.
Make sure to configure them accordingly and always pick a suitable server. All recommended VPNs have auto-connect options that make your job easier, so you can make the most out of the New World game.
Let us know which of these tools you ended up using. If you have any questions, feel free to ask away in the comment section.