Do you know which VPNs are best to access AOL? This article will give you the list along with some helpful information.
AOL is a top-rated web portal having various services. Although it has lost its charm compared to its past, it is still a leading giant in the industry.
However, Sometimes, users may have difficulty accessing this web portal or parts of its contents for various reasons. In this case, an excellent working VPN is the best solution.
This article contains the list of best VPNs to access AOL. But, before that, let's know some vital information.
What restricts users from getting access to AOL?
There are various reasons a user may not get access to its web portal or contents or the apps. After digging deeper, we have found two primary reasons behind it. These are –
Your IP address is on AOL's blacklist
The content you want to access is not available in your region
A VPN is the best way to overcome these problems as it hides your IP and can make AOL think you are from a different region.
But, Which VPNs are best to access AOL? No worries. We have prepared a list of AOL VPNs after considering several essential points.
Which are the best VPNs to access AOL?
Private Internet Access (PIA) is an effective VPN service with powerful features and fantastic performance. This VPN is in the top position in our recommended VPN list to access AOL.
This US-based VPN is available on popular platforms via its user-friendly apps, notably Windows, iOS, macOS, and Android. In addition, for chromium-based browsers and Mozilla Firefox, PIA offers VPN extensions.
Even if there is no app on a particular platform, users can still configure this VPN manually as it supports open-source VPN protocols like WireGaurd and OpenVPN. So, In reality, PIA is available on all modern platforms.
Apart from its performance and availability, Advanced split tunneling, military-grade security with solid AES-128 and AES-256 encryption, ad & malware blocking, and affordability helped us make it the top choice for AOL VPN.
This VPN has high-speed, dedicated servers in 78 countries around the globe. Some are optimized for specific tasks like streaming, surfing, and gaming. In addition, it enables strong unblocking capabilities. You can use PIA to unblock multiple regions of Netflix, Hulu, Disney+, and many other streaming platforms.
With a vast number of servers, PIA can let you access AOL from anywhere and any device simultaneously because it supports up to 10 devices simultaneously.
This VPN offers port-forwarding, dedicated IPs, and connection automation. So, it is ideal for any purpose, whether for streaming, browsing, gaming, unlocking geo-restricted contents, or staying anonymous. Overall, PIA can give a top-notch VPN experience to any user.
Best things about PIA:
35000+ High-speed servers in 78 countries
Dedicated apps for Windows, iOS, Android, and macOS
Blocks ads and malware
Strong encryption and no-log policy
Port-forwarding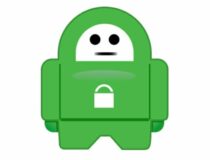 Private Internet Access
It includes ad and malware filters, which safeguard your device from harmful content and annoying ads.
NordVPN is another top-class VPN service to access the AOL portal. With a vast number of servers worldwide, approximately 5100+ in 60+ countries, NordVPN has second place in our top AOL VPN list.
This VPN offers an incredible connection speed, apps on all modern platforms, and top-notched security that ensures the best in class experience. But, For most users, NordVPN's obfuscated server is what matters most.
An obfuscated server is not like usual VPN servers. Instead, it hides that you are using a VPN. As a result, if a portal or platform has VPN blocking technology, you can still access these sites using NordVPN.
NordVPN uses NordLynx, IKEv2/IPsec, and OpenVPN protocols, known as very secured VPN protocols. The NordLynx is a relatively newer VPN protocol. This protocol has been gaining popularity for its incredible performance and robust security.
NordVPN uses end-to-end encryption using industry-leading AES-256 keys. Besides, this VPN offers Onion over VPN. It is a technology that routes you over the Onion network that provides anonymity. The traffic goes through NordVPN's secured VPN tunnel that hides your identity entirely on the internet.
With various privacy and security features, NordVPN performs incredibly awesome. For example, you can access Geo-restricted contents and the portals where your IP is in denylist.
NordVPN has a stringent no-log policy. Besides, It is a Panama-based VPN company. In Panama, there is no data retention law. That means NordVPN is a genuinely safe choice for your internet freedom.
If you stream a lot, NordVPN is an excellent choice. It can unlock several regions of Netflix, Hulu, Disney+, Amazon Prime Video, etc. In addition, NordVPN can provide a consistent experience if you need a VPN for gaming. Finally, for browsing any sites, the obfuscated servers are there. Overall, it has all the features that ensure you can access AOL anytime from anywhere.
Best things about NordVPN:
No-log policy and multi-layered protection
Onion Over VPN
5100+ servers in 60+ countries
Blocks ads and malware
Split tunneling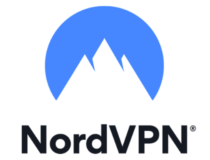 NordVPN
NordVPN provides a specific amount of IP addresses to each server location in order to keep our internet traffic anonymous.
Cyberghost is a Romania-based VPN provider. With excellent performance, strong encryption, and many security and privacy features, it has become one of the best-recommended VPNs for AOL.
The best thing about this VPN is its 7454+ servers in 91+ countries. That means you can virtually access any popular location on earth. In addition, there are dedicated servers optimized for streaming, surfing, and gaming.
Cyberghost VPN can unlock various regions in 35+ streaming platforms, including Netflix, Hulu, Disney+, Amazon Prime, BBC iPlayer, etc. So if you are a streamer, it is a great choice. Not only this, you even can do torrenting with its VPN network.
For anything that requires an extreme level of security, Cyberghost has NoSpy servers. It lets you download torrents without concern and regain internet freedom in restricted countries.
Cyberghost supports industry-leading secured OpenVPN, IKEv2, and WireGuard protocols. End-to-end encryption uses AES-256, which is virtually impossible to break. Besides, this VPN has an internet Kill Switch for DNS and IP leak protection. Cyberghost has not compromised anything to ensure the best possible privacy and security.
While surfing the web, you can become utterly anonymous because of Cyberghost's robust security features and no-log policy. As a result, it has become one of the best AOL VPNs for you. This VPN is also affordable compared to its competitors. Also, there is no extra cost during renewal.
Best things about Cyberghost VPN:
7474+ fast and secured servers in 91+ countries
No usage logs along with excellent security and privacy features
Various VPN protocols, including OpenVPN, PPTP, L2P-IPSec
Fast surfing and streaming experience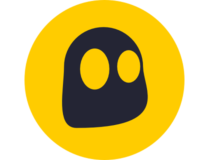 CyberGhost
It includes a variety of resources that allow you to block fraudulent websites, online tracking, and unsafe websites.
If you want an affordable but powerful VPN, there is no other option like Surfshark VPN. It is a comparatively newer VPN in the industry. But, For its performance, features, and excellent user experience, it got the place in our best AOL VPN list.
Surfshark has 1800+ servers in 63+ countries around the globe. All of them are super fast, secured, and well-balanced. Furthermore, servers are optimized for specific tasks like streaming, surfing, and gaming. In addition, you can use Surfshark to unlock various regions of streaming platforms like Netflix, Hulu, Amazon Prime, Disney+, etc.
Unlike other VPNs on our list, Surfshark allows you to use it on an unlimited number of devices. So, You won't have to be concerned about the number of devices you have.
This VPN supports modern protocols like WireGuard, OpenVPN, IKeV2, etc. In addition, it uses a military-grade AES-256 algorithm for encryption that ensures maximum protection against any threat.
Using Surfshark VPN, you can securely access AOL as it offers various security features, particularly the internet Kill Switch. So, Even if your IP is on the blocklist of AOL's firewall, there is no way it can detect your real IP.
Surfshark can hide your original identity, including the actual location behind its encrypted VPN server, and let you access anything in AOL. In addition, a Kill Switch protects you from DNS and IP leaks.
For any annoying ads or malware, Surfshark is a safe option as it blocks them automatically. It also comes with a dark web monitoring feature. If your information gets exposed in any data breach, Surfshark can notify you so you can take steps to be safe.
Overall, the Surfshark VPN is an incredible choice for browsing the web, gaming, or streaming.
Best things about Surfshark VPN:
Fast and affordable
Split Tunneling
Supports connection from unlimited devices
No-log policy, highest security, and privacy
Excellent performance for both browsing and streaming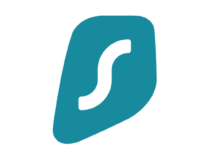 Surfshark
Allows you to bypass various websites and apps while connecting to an unlimited number of devices simultaneously.
ExpressVPN is an industry-leading super-fast, reliable VPN based on the British Virgin Island. It is one of the best-performing VPNs to access AOL anytime from anywhere anonymously.
ExpressVPN has servers in 160+ different locations in 94+ countries. In addition, it has servers for dedicated purposes like streaming, gaming, and browsing. So, you can pick express VPN to access AOL in addition to doing other things.
You can unlock different regions of Netflix, Hulu, Amazon Prime, Disney+, BBC iPlayer, ESPN, Hotstar, Spotify, etc. ExpressVPN also works better for social media, gaming, and browsing anything on the web.
This VPN supports most modern VPN protocols, mainly Lightway, OpenVPN, IKEV2, L2TP/IPSec, WireGaurd, PPTP, SSTP, etc. For end-to-end encryption, It uses the AES-256-GCM algorithm.
The Lightway VPN protocol is a relatively newer open-source protocol developed by ExpressVPN. Its specialty is an impressive performance for downloading, streaming, and torrenting. As ExpressVPN has a strict no-log policy and supports this unique protocol, you can safely download anything, including torrents.
For having an incredible performance with multi-layered top-class security and privacy features, we have picked ExpressVPN as one of the best AOL VPNs.
It is a bit expensive compared to the other VPNs on our list. That is the reason it has gained the 5th position in our ranking. But, If you afford it, you can get a fantastic experience.
Best things about ExpressVPN:
Top class performance for surfing, streaming, downloading as well as gaming
Best possible security & privacy with a no-log policy
Multiple open-source VPN protocols
Advanced split tunneling
Very reliable at any condition for any purpose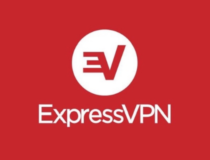 ExpressVPN
There are no restrictions on server swaps, so you may access AOL as many times as you like.
Can free VPNs let you access AOL?
A free VPN can let you access some geo-restricted or some sites where your IP has been blocked. But, It is not guaranteed, as in many cases, there are problems with free VPN itself.
Free VPNs' IP addresses may get blocked due to some malicious activities. Also, It doesn't come with strong encryption or DNS leak protection.
So, there is no guarantee that a free VPN will let you access AOL.
Even if somehow a random free VPN lets you access AOL, it will cost your activity data. There is no actual no-log policy you can find in a free VPN. It means your data will go to a third party in any way.
Though some VPN providers have freemium models, most of them are not trustworthy.
However, these five VPNs mentioned above are best for accessing AOL from anywhere in the world. We have listed these VPNs as the most effective AOL VPNs for many valuable features and robust security that ensures a smooth user experience.
If you have any experience with these VPNs, you can let us know in the comment box.