WireGuard is arguably the biggest step in VPN technology in recent memory. Although this tunneling protocol is still under development, its novelty hasn't stopped service providers from embracing it immediately.
So, what are the best early adopters of WireGuard?
Let us introduce you to our top picks!
What are the best WireGuard VPN services?
The best VPN services that support WireGuard are:
Here's why they belong to this elite club:
1. NordVPN – the widest range of specialized WireGuard-powered VPN servers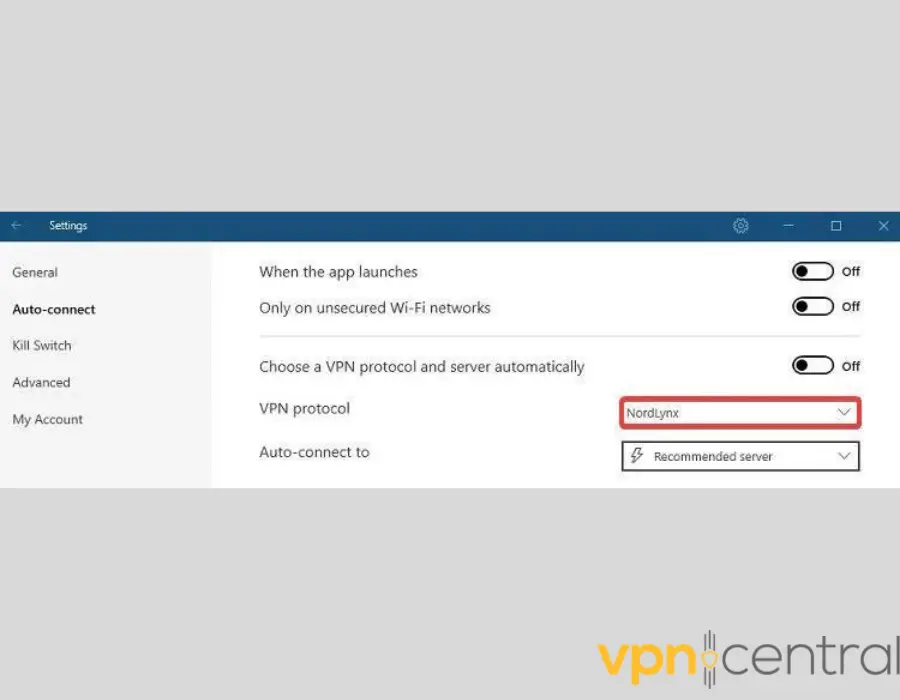 Nord is one of the protocol's first believers. It began experimenting with it in late 2018, incorporating it into its Linux client. Shortly after, NordVPN rolled out WireGuard and rebranded it as NordLynx.
Additionally, the change in name reflects how NordVPN uniquely implements WireGuard. It centers around double network address translation (NAT). Double NAT enables Nord to not store any identifiable personal information on its servers and to authenticate users through an external database.
Years after NordLynx went public, it's now the recommended protocol in most of NordVPN's native apps. In addition to regular RAM-only servers, this company's specialty hardware for torrenting, double VPN, and Onion Over VPN supports it, too. That's why NordVPN can be a great WireGuard P2P solution.
Moreover, NordLynx fuels this VPN's Meshnet. This traffic routing solution is engineered to facilitate remote device access for file sharing, LAN gaming, and more.
As of now, NordLynx-powered VPN hardware is present in 59 countries and territories in NordVPN's global network—the 15th-largest in our book. Only the United Arab Emirates fleet doesn't support NordLynx.
Other features that make NordVPN blue-chip:
Kill switch
Dark web monitoring
Built-in protection against trackers, ads, malware, and tap jacking
Non–Fourteen Eyes country HQ
Android free trial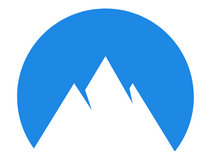 NordVPN
Its proprietary NordLynx is one of the most stable and secure WireGuard-based protocols available.
2. CyberGhost – the largest variety of streaming-optimized WireGuard servers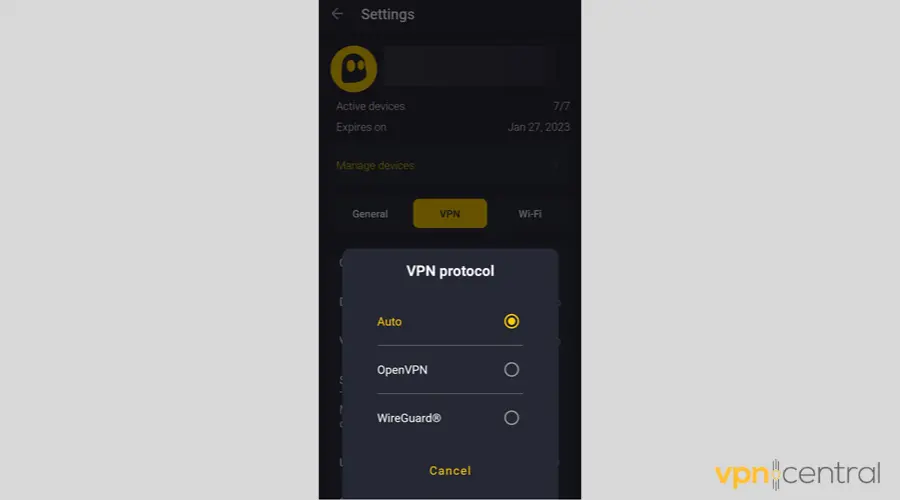 CyberGhost offers no detailed explanation on how it distinctly implements this protocol. But one thing's for sure: it makes sure that WireGuard works flawlessly using its own dedicated apps. In fact, it's the default protocolin CyberGhost's Android and iOS clients.
This will not only speed up your VPN connections but also reduce the impact of your sessions on your devices.
However, CyberGhost doesn't advertise how many of its 9,000+ servers across 91 international jurisdictions support WireGuard. But this service provider seems to employ it even in countries with repressive regimes such as Russia and China. So presumably, you can take advantage of it wherever you route your traffic.
To help ease privacy concerns related to WireGuard, this vendor uses diskless storage to render its servers seizure-proof. Its no-logs policy has been independently audited, too.
More things to love about CyberGhost:
Wide variety of streaming-optimized servers
Kill switch
Non–Fourteen Eyes country HQ
Seven simultaneous device connections
Windows, macOS, iOS, and Android free trials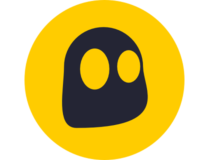 CyberGhost
If you love streaming and binging, try CyberGhost's streaming-optimized WireGuard servers.
3. PIA – the highest number of WireGuard-configured servers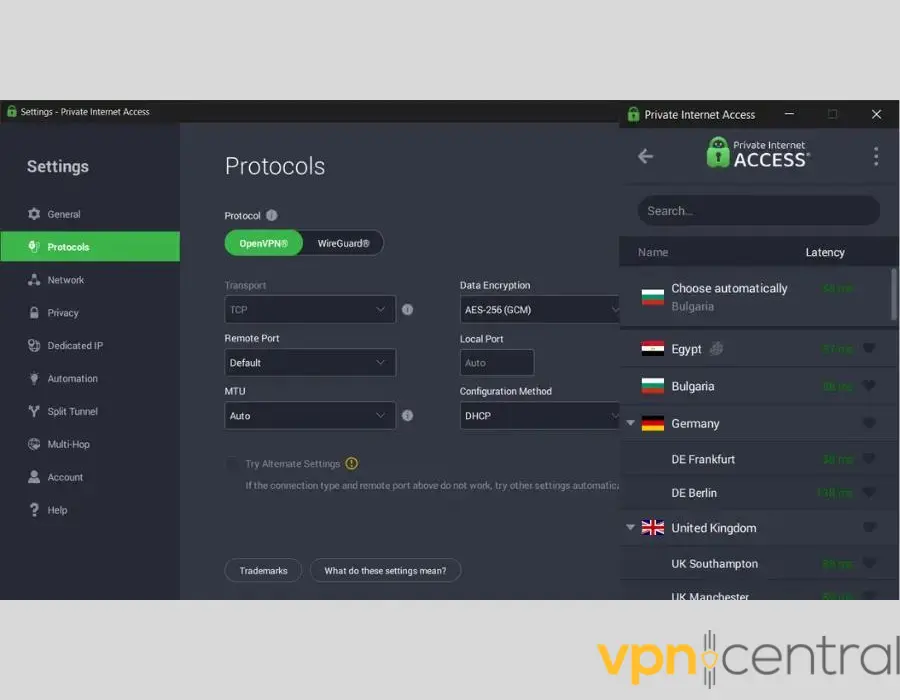 PIA has implemented the WireGuard protocol since 2020, which is on-brand because the former's apps are open-source too.
WireGuard is on tap with PIA's entire network of 84 countries and territories, including all 50 US states. This is a big deal, for this vendor runs 30,000+ RAM-only servers—the largest fleet we've seen thus far.
What's more, PIA takes pride in offering 10Gbps connectivity. Combine WireGuard with 10Gbps hardware and you can have lightning-fast connections. This is awesome news if you enjoy American movies and TV shows as much as the next person. Speaking of which, PIA also has streaming-friendly servers on the East and West coasts.
What you should also know about PIA:
Port forwarding support
Protection from trackers, ads, and malicious sites
FBI-resistant no-logs policy
Unlimited simultaneous device connections
iOS and Android free trials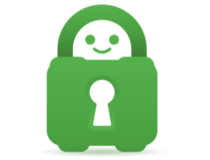 Private Internet Access
PIA's vast fleet of WireGuard servers has locations all over the globe.
4. Surfshark VPN – most expansive global WireGuard server network coverage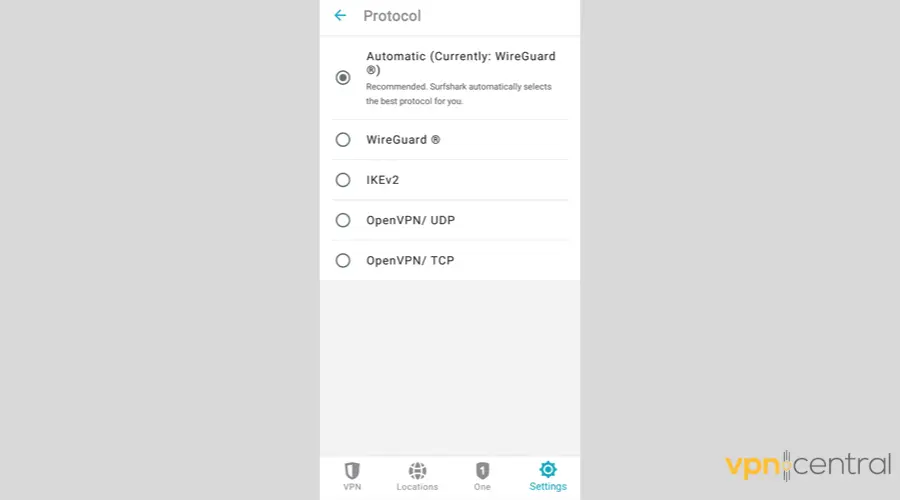 Surfshark earned its spot here for being one of the first to release WireGuard configuration files in the industry.
But what does this mean for you?
Configuration files allow you to manually set this protocol up and extend VPN protection to other devices. That's why we cherry-picked Surfshark as one of the best WireGuard router VPNs.
On top of that, all of its 3,200+ servers support this protocol.
Admittedly, you can only access obfuscated servers with OpenVPN. But you can still use the internet more freely in restrictive regions when you activate Surfshark's NoBorders feature even with WireGuard.
Surfshark VPN's claims to fame also include:
Kill switch
Inverse, URL-based, and app-based split tunneling support
Dynamic MultiHop
Unlimited simultaneous device connections
macOS, iOS, and Android free trials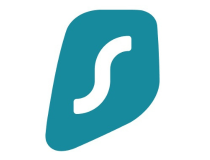 Surfshark
You can easily configure your WireGuard setup just the way you like it with Surfshark.
5. Proton VPN – most WireGuard protocol options
Like NordVPN, Proton went the double NAT route to address this protocol's privacy vulnerabilities. And similar to SurfShark, this vendor provides configuration files in case you want to customize your experience.
But what's refreshing is the fact that Proton engineers developed an alternative to send your data. Instead of User Datagram Protocol (UDP), you can use Transmission Control Protocol (TCP). In short, this VPN has as many WireGuard options as OpenVPN ones, at least in its Android app.
The beauty of Proton's WireGuard TCP version is that it gives you a better chance of bypassing state-sponsored censorship. This service provider uses port 443 for TCP by default, which is the same one HTTPS traffic employs. On the surface, TCP and HTTPS data streams seem identical.
However, against deep packet inspection, Proton's WireGuard TCP protocol option may not be enough. But it can hide your connections when you're on a controlled WiFi network like a school or an office's internet.
Proton VPN's other selling points:
Kill switch
VPN Accelerator speed booster and stability enhancer
Non–Fourteen Eyes country HQ
10 simultaneous device connections
Free version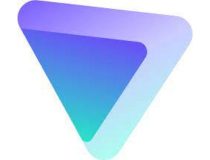 Proton VPN
Proton's flexibility will aid you if you want more control over your WireGuard connection.
What makes WireGuard better than other protocols?
WireGuard is better than other protocols because it's faster, more resource-efficient, and more agile. But before we throw more light on the benefits of this WireGuard VPN service, let's see how it compares with others:
| | | | | |
| --- | --- | --- | --- | --- |
| Protocol | Compatibility | Supported Encryption Ciphers | Security | Speed |
| WireGuard | Linux, Windows, macOS, iOS, and Android | ChaCha20, Curve25519, SipHash24, BLAKE2, and HKDF | Incredibly Strong | Super fast |
| OpenVPN | Linux, Windows, macOS, iOS, and Android | AES, TLS with DES, BF, CAST, RC2, and DESX | Incredibly Strong | Fast when in UDP mode, slow when in TCP |
| Internet Key Exchange version 2 over Internet Protocol Security (IKEv2/IPSec) | Linux, Windows, macOS, iOS, and Android | AES, ChaCha20, and Camellia | Strong | Fast |
| Layer 2 Tunneling Protocol over IPSec (L2TP/IPSec) | Linux, Windows, macOS, iOS, and Android | AES and 3DES | Strong | Varies by implementation |
| Secure Socket Tunneling Protocol (SSTP) | Windows | AES | Strong | Varies by implementation |
| Point to Point Tunneling Protocol (PPTP) | Linux, Windows, macOS, iOS, and Android | MPPE with RSA RC4 | Incredibly weak | Fast |
Now back to why many experts consider WireGuard head and shoulders above the current standards:
Faster speed
No protocol can move traffic more quickly than WireGuard does. In its purest form, it runs over UDP. So, UDP doesn't have to deal with an error correction mechanism that can drive down connection speeds and raise latency.
That's why WireGuard can help you use the VPN without noticeable speed loss. It may be apparent if you're used to bandwidth throttling when streaming media or playing online games.
Stronger security
WireGuard security is unquestionable. This protocol uses stellar cryptography and open-source code. Plus, its codebase is no more than 4,000 lines long, and its implementation is rather uncomplicated.
In other words, WireGuard is easier to audit and more immune to configuration errors than other protocols. In turn, threat actors are less likely to find weaknesses they can exploit.
More resource-efficient
WireGuard handles encrypted traffic with less computing power. If you want to conserve your device's battery life when using a VPN, this protocol is the way to go.
More agile connection
A VPN with WireGuard can establish an encrypted tunnel between your device and a remote server instantaneously.
There's no substitute for the kill switch in case your VPN connection drops. But WireGuard enables you to reconnect much faster and keeps you protected, especially when switching internet networks.
Summary
Our picks for the best WireGuard VPN services are guaranteed to satisfy your privacy needs. So if you want to experience the amazing things WireGuard has to offer, make sure to go with NordVPN, CyberGhost, PIA, Surfshark, or Proton.