Developed by Torch Media, Torch Browser was released in 2012 and boasts about 12 million users globally.
The browser has numerous features that make it so popular as users can perform Internet tasks like downloading torrents, accelerating downloads, and sharing websites via social networks with ease.
If you're in a country where your Internet connection is not good enough or you are worried about your security, this is where Virtual Private Network solutions come into play.
This software enables you to access websites by mimicking the IP of other countries. In addition, VPN services have come a long way with several hundreds of choices now available.
This post will highlight the best VPNs for the Torch browser.
What are the best VPNs for the Torch browser?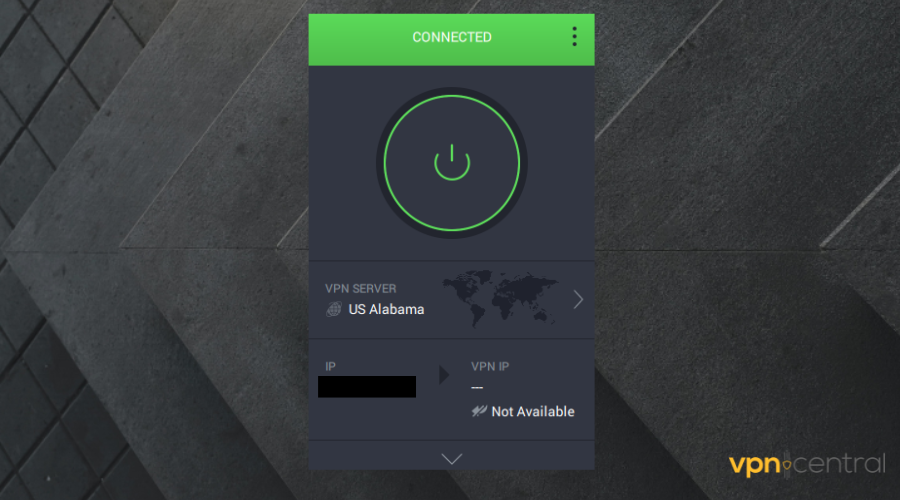 Private Internet Access is a VPN service that easily lives up to its name. You may use it carefree any time you want with the Torch browser.
One of its great features is the Kill Switch which ensures you never accidentally leak any information even if you happen to lose contact with the VPN.
Moreover, clients for Windows, Mac OS, iOS, Android, and Linux are all available. And, believe it or not, the list further extends to routers.
You may even sideload the dedicated app onto an Amazon Fire device, which means that Private Internet Access effortlessly covers all of your current devices.
On top of everything, take into consideration that it handles private data with care. It has a strict no logs policy.
This means the VPN service doesn't keep track of any type of user activity. So when you connect to PIA, it will not store what sites you visit or how much time you spend online.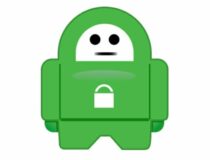 Private Internet Access
Make sure your data will never fall into the wrong hands when using Torch.
2. NordVPN – foolproof privacy features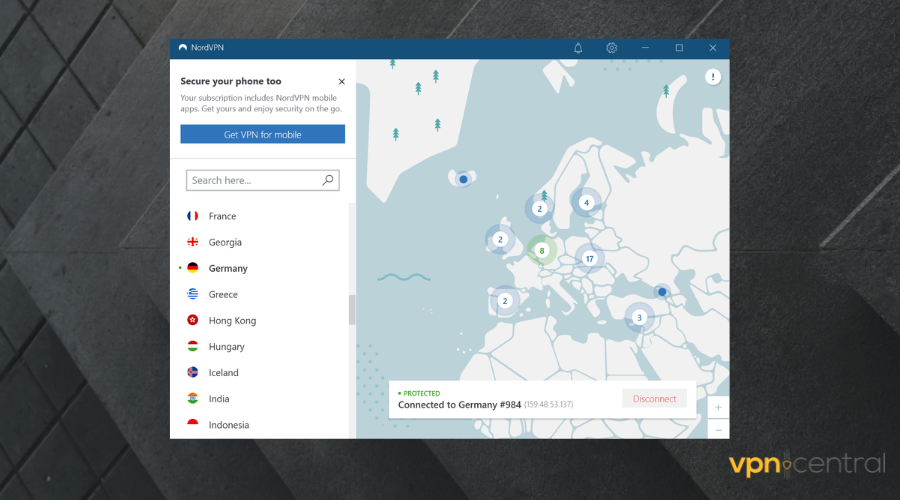 NordVPN is a well-established VPN service provider developed by Tefincom & Co., S.A.
The browser extension for the Torch browser is secured with 256-bit encryption which reroutes all Internet connections through the company DNS servers so that your identity remains safe.
Furthermore, it is easy to download and has a simple user interface whereby you can choose from the numerous servers' locations available.
NordVPN gives good browsing speeds on the Torch browser which is ideal if you're in an area with poor Internet speed. The encryption makes NordVPN practically untraceable.
No less important, it comes with a 30-day guarantee, so changing your mind is not the end of the world.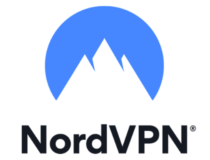 NordVPN
Combining the Torch browser with NordVPN will enhance your online security. Get the best deal right away!
3. Surfshark – budget-friendly VPN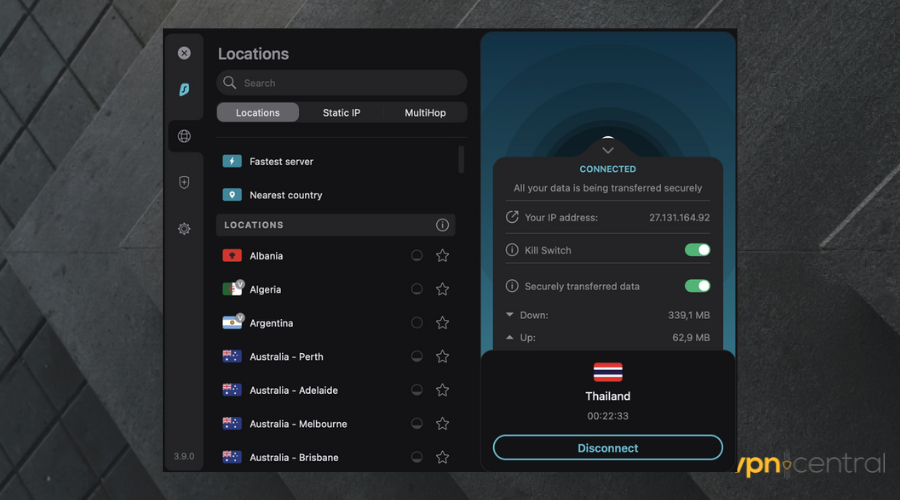 If you're searching for a VPN that believes in providing a strict no-logs policy and the best encryption technology (AES 256-bit), you'll find that with this Surfshark LTD service.
No one will be able to hack into your data when you're using one of Surfshark's 3200+ servers in 100 countries. All of your Torch Browser activity is safe.
Your local IP address will be fully masked and replaced with the VPN server's IP.
You also have a kill switch feature, which immediately shuts down your Internet connection if the VPN service stops.
You will also appreciate the fast speeds that you get when surfing with this VPN provider's connections to the web.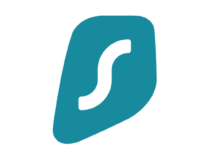 Surfshark
Make the best out of the Torch browser with top-level encryption!
4. CyberGhost – beginner-friendly VPN apps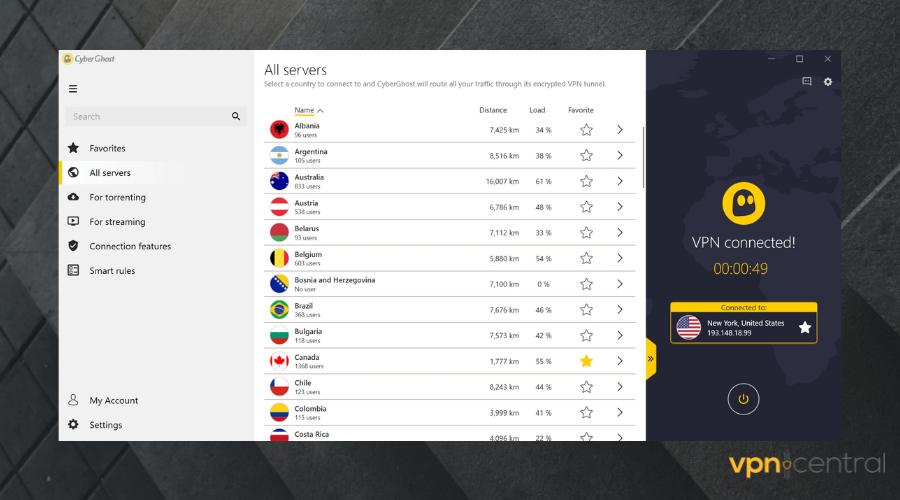 If you want a VPN that can spoof your location on the Torch browser from anywhere in the world, CyberGhost is great for this purpose.
With CyberGhost, you can select from no less than 9,000 servers in over 80+ countries.
Some basic features include support for an automatic kill switch, OpenVPN, strong encryption, a zero-log policy, P2P file sharing, and unlimited bandwidth/traffic.
In addition, CyberGhost is very easy to set up. Moreover, it can easily integrate with Torch Browser making it the best VPN for Torch.
However, you can download CyberGhost for free and use it in trial mode for 7 days on mobile and 1 day on PC.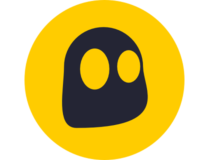 CyberGhost
Secure your Torch browser with this advanced and intuitive VPN!
5. ExpressVPN – fastest VPN protocols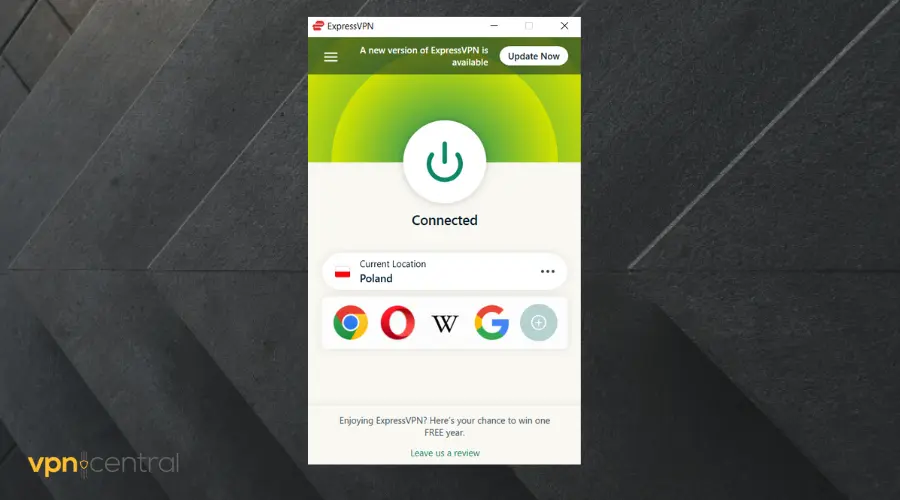 ExpressVPN is one of the best VPN services available with the VPN focusing on secure encryption and anonymous browsing.
It has a no-logs policy in which your Internet activity on the Torch browser is not kept on servers.
In addition, the browser extension is easy to download and install with a simple interface that shows a menu to connect to the desired server of your choice.
With numerous servers in 94 countries, this Express VPN International Ltd. solution offers multiple options and gives reasonable speeds on their servers.
However, after upgrading to their premium plans, ExpressVPN gives a 30-day money-back and unlimited bandwidth.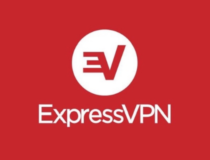 ExpressVPN
Looking for an awesome VPN to pair with Torch browser? Check out ExpressVPN
6. IPVanish – powerful encryption for secure browsing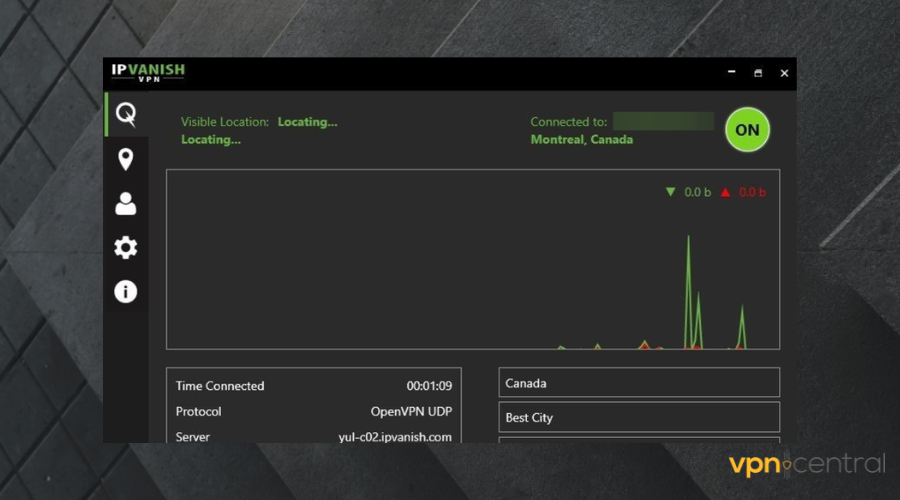 IPVanish offers excellent VPN service with good features for its Torch browser extension. The browser extension gives a good bandwidth limit and comes with 256-bit encryption which secures all browsing information.
The DNS leak protection feature also ensures your identity is kept safe when you're using the Torch browser to surf the Internet.
In addition, this StackPath, LLC VPN routes all your browser connections through their servers which makes your connection quick and reliable.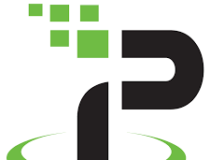 IPVanish
Worried about your privacy while using the Torch browser? Check out IPVanish.
7. PrivateVPN – premium VPN client with a browser extension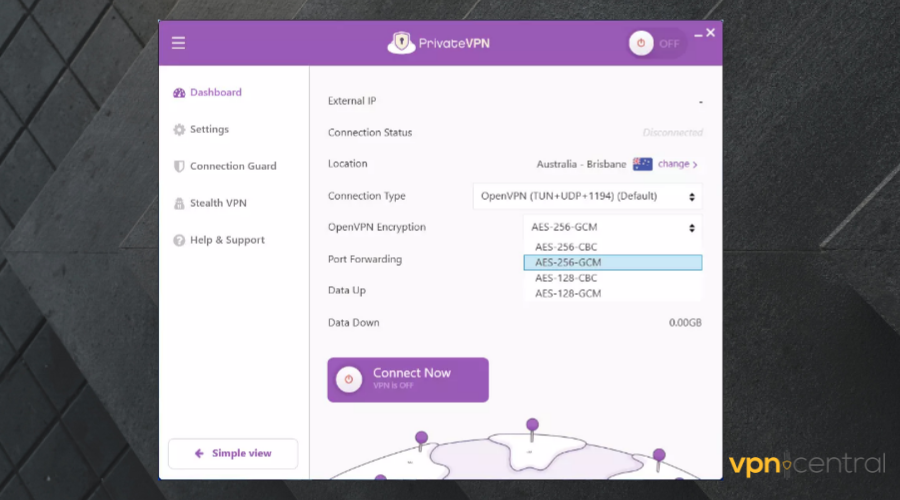 PrivateVPN focuses more on encryption and security of your connection. The Swedish-based VPN provider offers a kill switch protection service.
In addition, the browser extension for the Torch browser features a full IPv4 and IPv6 DNS leak protection which keeps your information safe from snooping trackers and your Internet service provider.
Also, the extension gives access to a limited number of servers but upgrading to the full client VPN gives you access to over 60 server locations worldwide.
You also get secured by the 256-bit encryption which ensures that your location is not revealed to the Internet service providers.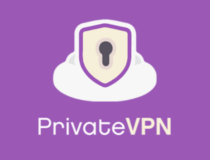 PrivateVPN
Private VPN can help you maintain privacy and browse securely on Torch.
8. VyprVPN – advanced anti-leak features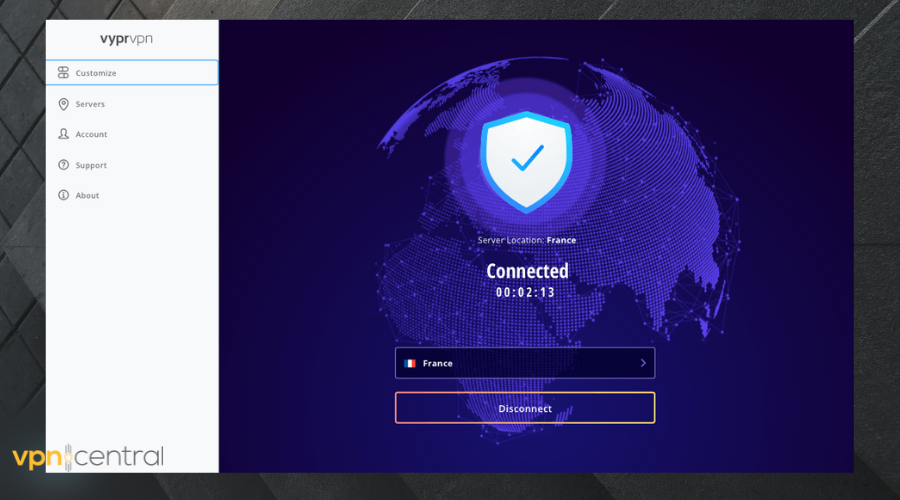 Owned by Golden Frog GmbH, VyprVPN is a popular VPN in Saudi Arabia and China used to bypass online restrictions.
The browser extension comes with secured 256-bit AES encryption with a SHA256 authentication which prevents your information from leaking to your ISP.
Even more, the browser extension integrates well with the Torch browser and has good browsing speeds on most of its servers when compared to its rivals.
In addition, the full VyprVPN gives more features and access to reliable servers coupled with a 30-day money-back guarantee.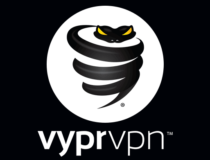 VyprVPN
Worried about your privacy on Torch browser? Try VyprVPN. You won't regret it.
9. ProtonVPN – fast and secure connection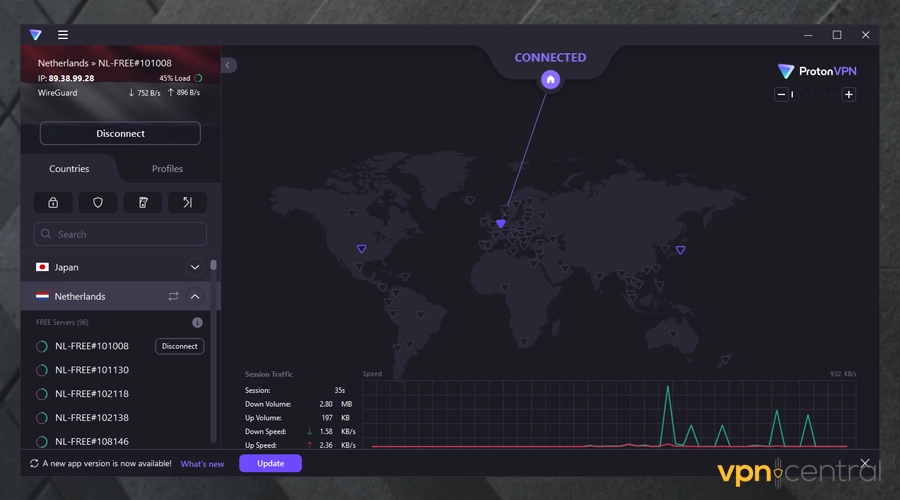 ProtonVPN is a popular provider based in Switzerland. It has its own fast and reliable Chrome extension that you can use on Torch and other Chromium browsers.
It works just the same as the provider's desktop app, but it only encrypts your browser's internet connection. It's also worth noting that this doesn't count towards the VPN's 10 simultaneous connections limit.
This VPN does a phenomenal job of hiding your browsing history from your ISP and protecting you from public Wi-Fi networks.
When it comes to bypassing geo-restrictions, ProtonVPN is extremely effective. You can stream your favorite shows, movies, and TV without trouble.
Additionally, this provider offers access to 2685+ servers in 68 countries to its Plus users. Those with free accounts can connect to a limited amount of servers.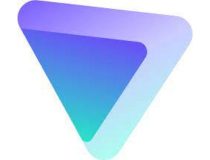 ProtonVPN
ProtonVPN's browser extension is the best option for privacy-oriented users.
Is there any good free VPN for the Torch browser?
Free VPNs are not as reliable as premium ones. First, most of them keep user data logs and sell them to third parties in order to be able to function for free.
With that out of the way, there are a few zero logs-free VPNs, but they have limitations in terms of data.
The best free VPNs that do have actually good encryption and keep no logs are ProtonVPN (only 3 server locations), TunnelBear (500 MB data/month), and Windscribe (10 GB/month).
Is there a VPN in the Torch browser?
No. Torch doesn't have a built-in VPN feature. You have to install a third-party VPN client to secure your traffic in Torch.
Another option is to use a VPN browser extension for the Torch browser. CyberGhost VPN has a great free tier extension that is compatible with Chromium-based browsers.
Is the Torch browser still supported?
As of 2021, Torch browser has stopped updating its app and now you can no longer download it from the official website. You can still install older versions to your PC, but make sure to use a secure source.
If you like Torch for its ease of use and high responsitivity, you can look for a modern alternative. We recommend checking our rundown for the best Chromium-based browsers.
We hope this list makes it easier for you to choose the best VPN for the Torch browser, to meet most of your needs.
Feel free to share with us your experience in using any of the VPN service providers we mentioned above by commenting below.